Mar
19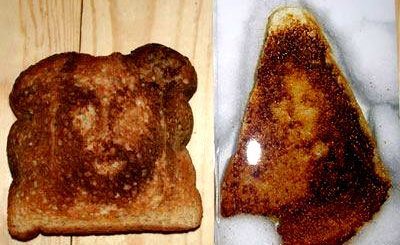 Apophenia has come to represent the human bias and tendency to seek patterns in random information. Our brains crave patterns and to make sense out of things. It's looking at a random cloud and remarking how it resembles a duck with a bill. It's the man in the moon, the Jesus toast, etc.
Luke's "randomania", on the other hand, is the flip side of the coin. It is the tendency to attribute chance probability or randomness to what is actually patterned data. It is the bias of thinking there is nothing to be seen or discovered, when there really is. It's rather rare to catch ourselves doing this, because once we think that something is just "noise" we tend to ignore it and walk on by, never to return.
anonymous writes: 
An interesting thing about markets is at one level of focus one has noise, but in the same time period, in a higher level of granularity, there are regularities.
In an apparent anomaly, the physical laws may be different at sub atomic levels, than at larger levels. 
Comments
WordPress database error: [Table './dailyspeculations_com_@002d_dailywordpress/wp_comments' is marked as crashed and last (automatic?) repair failed]
SELECT * FROM wp_comments WHERE comment_post_ID = '12055' AND comment_approved = '1' ORDER BY comment_date
Archives
Resources & Links
Search