May 9th:
Why can't we all stay at home many unemployed receiving more money then when they were at work with the Fed buying the government debt needed to pay universal bailout and unemployment claims. The answer has something to do with you cant consume what you don't produce it is productivity and things that creates material well being. There is no inequality in a dead economy except for the 20 million gov employees who have permanent jobs. We can have universal equality and misery or incentives to create betterment for the individual and goods (perhaps I could have said this better. Would you help me pleases one thing for sure with universal basic income the dems will have a permanent and insurmountable lock on government.
The foregoing is what Mr. Vince is thinking of as to the economy. But he must realize as I have repeatedly said that the economy rise and fall is quite different from the stock markets. And he must be careful to maintain survivability and not to let one trade destroy the legacy that is his.
From @VicNiederhoffer on twitter
I'm working on an hypothesis on Sweden and it's economic impact.
The FT has few articles on the way they are treating the covid but given that I do not have an edge on that I m more focused on second level thinking i.e
Sweden is the opposite of Italy from an economic standpoint high private debt (companies and private are highly levered) low country debt.
Riksbank stretched its mandate and there is a parliament earring to try to limit its intervention.
The economy is exporters based and employee costs are elevated (We are talking around 70% tax rate) due to highly "social" economy employees are covered for 6/9 months Va Italy 6 weeks…
They have kept almost 80% of the economy open but if you do not have external demand … who you are going to sell to?
Nevertheless the Omx is one of Europe best performer indexes…supported by a depreciated currency .Theoretically if you plot it against skeusd you will see that the relationship broke down around 2yrs ago according to this metrics it should be trading at half the price.
Add to this the real estate market which is creating a bit of headache on the ground.
All this to layout the conclusion that they could not close the economy without intervening directly on the private debt market.. which given the low level of country debt they could have done… but they preferred no to…
Hope I was able to add few point to your thinking process.
Has anyone read any good books lately that they can recommend. I reiterate my rec for: The Time it Never Rained by Elmer Kelton and I'd add rec for books by Bernard Cornwell. I just read Waterloo with much learning its a good antidote to chapter on Waterloo in Les Miserables.
Pamela Van Giessen writes:
Empire of Shadows by George Black about the people who explored the Yellowstone area, all of whom had an impact on the space being made a national park. Some were dark people who ended up doing great things; others were "good" people who did some terrible things, and some were just lame. We are a complex creature. Way too much detail but probably more fascinating American history than you ever got in school.

Indian Creek Chronicles by Pete Fromm about a young man who takes the craziest job in the world on a lark, living for 7 (winter) months in the Idaho backcountry guarding salmon eggs. Great tale of isolation, resiliency, stamina, and ingenuity.
Dear Mr. Niederhoffer,
This article alone is a great but sad read: "Bankrupt and Dying from Cancer, Ulysses S. Grant Waged His Greatest Battle"
Sincerely,
Alan
I would be right there with Ralph…
The economic numbers are horrible, beyond belief. I'd rather look at Freddy Kruger than Look at them.
My guess/bet is what matters is what flipped the numbers and can they be flipped back?
This is all about the virus. It caused the numbers, it can change the numbers. So, I don't focus on the numbers. My focus is on history pf virus growth and decline…that is my weak spot….if I misread that I will be wrong.
I don't know of a single economic number that forecasts the end of a recession before it is over. Not a one. I do know that stocks have ALWAYS put in their lows and rallied a certain % before the recession is over. In short, stocks are the best harbinger of the end of the recession
On top of that I got my Panic Bottom buys signal as on Cramer, YouTube etc.
This time is like all times…I still wake up at night.. worried, wondering how wrong I can be with a big position on. I know I have had more disappointing trades than Jenny Craig customers.
The answer to me, if it is to all fall out of bed, is in the performance of the daily advance decline line. That is my main focus….
Happy trails to all
PS I have the perfect hedge here, long myself and an investor in RV fund so, "what me worry?"
Stefan Jovanovich writes:
It might help to see this episode in American history as the analog to 1941/2. The GDP and employment numbers don't show the comparison because the figures for WE 2 make the assumption that all those pieces of utterly useless machinery and all those wages paid to war plant workers and the 13 million in the armed forces were somehow productive in the sense of adding to people's accumulations of personal wealth. They were not, except for the cash savings from the wages. The post-war boom came from the fact that Americans needed to rebuild their personal physical assets. No one had bought a new car or appliance or even a set of tires in 4 years. Given the marginal tax rates and price increases hidden by price controls and rationing, the Fed's interest rates were equal to and at times lower than they are now. As for job dislocations, what faces our society is on a lesser scale than what happened during mobilization and immobilization. What this historical comparison says about future common stock prices I have no idea, but the premise that this period is unprecedented deserves to be set aside.
The flip side or cause of an asset shortage was too much money and liquidity. Money is nothing more than confidence and optimism and both have taken a hit from propaganda and governmental mismanagement and uncertainty about what a handful if governing idiots will decide for the rest of the world. Froth, exuberance are the ideas. Money just disappears now and I'm not clear on the mechanism except for asset prices and credit.
May 3rd:
The keys to the game are particularly difficult and diffuse this week.
1. The earnings estimates are more disperse than ever.
2. The companies that reported so far the big five are much more buoyant than the remaining 45% of S&P 500 companies to report.
3. If there is one fly in the ointment. To me it is the fall in real estate prices. To an amazing extent almost all major declines in stocks have been associated with declines in real estate prices since the time of Henry George in the 1880's.
4. With a google of pics of Joe Biden being affectionate with others, it is likely that another victim besides Tara Reade will come forth.
5. Hillary is now 7% like to be the Democratic nominee.
6. With all these cross currents I have looked for one market that will be the canary. I find it in the Japanese Yen.
With every major pharmaceutical company racing to find a treatment or vaccine for the virus, it is likely that there will be other breakthroughs reported in the media. The last one caused the biggest overnight rally ever. Strangely the improvement over the placebo was only 3 days.
More generally many drug therapies provide only a few days or few months improvement over no treatment. Considering the damage to life from side effects of digestion and energy and life style disruption, the cost benefit of many of them has to be negative as is the treatment from Gilead. It is amateurish and typical of Dr. Fauci to say the improvement is statistically significant. And that he always will err on the side of excessive caution.
The pictures of him and the Prez always remind us of Czar Alexander and Rasputin and I still claim he plays the same role as Rasputin in his and his families hoped for demise of the Prez's family.
Others in his peer group are the 95% in the CDC and the swamp that contributed to the Democrats last election. As I asked about the cattle trader what happened to the other $500/ THE OTHER 5%? The news about Peter Strk trying to get Flynn to lie is a terrible example of the battle that the Prez has faced with the samp. What would have happened if during the impeachment trials the Prez had declared a more draconian ban on China? More generally what is the hidden cost of all the productive activities that were lost and not made by the handouts?
I received an urgent method from Mr. Vince. "The worst of the dri is still to come". He looks at volume and pain… I don't agree.
Every gentleman and woman knows that when you kiss someone on the face but not the lips the kiss conveys an invitation for further romance. Presumably that was not unknown to the VP and also that he wasn't always unsuccessful.
A prescient response from a WSJ subscriber: "I suspect that many of the 'reported' Corona Virus deaths in NY Hospitals were really those who died of other major underlying problems, such as obesity, diabetes, heart problems, etc, with CV-19 adding the last straw. A standard autopsy would show this, and the cause of death would not be CV-19. However, in the current panic, the NY Hospitals know they can get $39,000 from Medicare for a CV-19 death, and only $19,000 if the real underlying cause was listed. It's money that is driving the higher CV-19 stats in NYC."
Both Mr. Vince and I were right.
A more traditional version of "I am right and you are right"
From 1951 to 2019, there were 15 6-month periods ending on April 30 in which the S&P 500 index declined. The average net change over the next 6 months was -3.8%, a statistically significant underperformance compared to the 4.2% average 6-month gain during the entire 69-year period.
Date Index close net change last 6 months net change next 6 months
4/29/1960 54.37 -5.5% -1.8%
4/30/1962 65.24 -4.9% -13.4%
4/29/1966 91.06 -1.5% -11.9%
4/30/1970 81.52 -16.1% 2.1%
4/30/1973 106.97 -4.1% 1.2%
4/30/1974 90.31 -16.6% -18.2%
4/29/1977 98.44 -4.3% -6.2%
4/30/1982 116.44 -4.5% 14.8%
4/30/1984 160.05 -2.1% 3.8%
4/30/1990 330.8 -2.8% -8.1%
4/29/1994 450.91 -3.6% 4.8%
4/30/2001 1249.46 -12.6% -15.2%
4/30/2008 1385.14 -10.6% -30.1%
4/30/2009 872.81 -9.9% 18.7%
4/29/2016 2065.3 -0.7% 2.9%
Average -3.8%
Standard deviation 12.8%
N 15
t -2.42
Average of all 6 month periods 4.2%
Hernan Avella writes:
Thanks Steve. Some notes:
- If you include the monthly data from 1928 (free yahoo finance), you effect disappears the average next 6 month goes from -3.80% to -0.12%
- Since you have such a small sample perhaps better to look at the trimmed mean or the median……the median of your sample is -1.8%
- Another (arguably better) way to check for significance is calculate your own p value with the bootstrap and the empirical distribution of 6 month returns, using the trimmed mean and winsorized variance.
- Related to above, Victor recommended a fine book a while back.
- Whether one can make more money adding this layer of complexity is still to be determined.

Folks here are running out of money for food. Unemployment web site is nonfunctional. They just extended shut down another month. Something is going to blow up soon.
K.K. Law writes:
I don't have any proof and yet I always wonder whether that is part of CCP's multi-prong game plan that uses the Coronavirus, among other objectives, to create some form of limited-extent slow and steady self-annihilation within the US. While jury is still out whether they released the virus on purpose, and yet certainly they would not let even an accidental crisis go to waste. If this is a provocative speculative allegation, then so be it.
Ralph Vince writes:
Now I see the good Governor of MI has extended the lockdown for another month.
I'll stand by me earlier prediction, there will be bloodshed at that Capitol over this, that's but a formality now. The question is how do the governor's of other besieged states react.

Gilead arguably has the best science in the business. But success in Biotech / Pharma is reserved for those who keep their customers alive, but milk them forever by not curing them of anything.
Hits against Gilead:
1. Gilead did not make any friends by creating the Gardasil vaccine for HPV, which killed the downstream pipeline for those companies that would have treated HPV for 40-50 years.
2. Gilead does not have deep hooks inside the FDA either
Regeneron on the other hand has deep contacts inside the FDA and also practices the milking-forever business model. If they package dried-prunes as a cure for Covid, FDA will merrily approve it.
Sheltered Specs,
Thought you might enjoy this talk:
"Roland De Wolk and the Scandalous Life of Leland Stanford"
Sushil Rungta writes:
Very interesting.
Just ordered the book also.
A subject of great interest to me.

Looking at Dow Jones there have been 17 declines from ATHs since 1900 over 22%. Only two have recovered high within 1 year. 1990 and 1998 had declines around 22% and recovered within 1 year. 1917, the year preceding the Spanish flu recovering the all time high took 2 years.
Twenty years ago one fourth of all goods sold by the biggest hardware companies in the US were horse, buggy and wagon companies. But how would you like to have remained these twenty years a heavy stockholder in a buggy whip man.
Many years ago the Canal stocks were much in demand the same way google is today. Canal stocks were among the most conservative of investments suitable for widows and orphans. Most people who owned canal stocks put them away and forget about them. These canal stocks shortly started a descent to zero.
Two other great books for seeing the importance of adjusting to the new times are The Time It Never Rained and Monte Walsh. The Kelly book was recommended by Mr. Avella.
I'm also wondering about real estate. Here there's a moratorium on evictions, a moratorium on foreclosures. Naturally no one will pay either rent, especially rent, or mortgage, because they are out of a job, and the unemployment fund is dried up.
That puts pressure on the banks, and so on down the chain.
Ralph Vince writes:
Yes. This is why I think the virus is NOT a problem to be concerned about. Everything is downstream from everything else, in a giant circuit that is the US economy.
It cannot be started simply by reversing the order of operations form which it was stopped. Some fraction of the machine will inevitably be "amputated," I fear, and never re start.
I wish I knew what size that fraction is.
Peter St. Andre writes:
The following is speculation, but it seems to me that much of the retail sector will not return to "normal" for at least 12 months and possibly as much as 5-10 years because apparently a vaccine will be difficult to create and distribute (the previous record for developing a vaccine - for Ebola - was 5 years [1]). You can write off theatres, music clubs, and the like. Museums and gyms and restaurants and salons and such will be severely challenged and perhaps unable to generate even 50% of their previous revenue because of persistent social distancing and the fact that many former customers will simply stay away. Some of this activity will move onto the Internet, but many of these organizations will cease to exist. Will anything take their place? That seems unlikely, which means it seems likely that retail rents will plummet ~50% too, leading to widespread bankruptcies in the commercial real estate sector. And this doesn't count factories, office buildings, and so on. What are the downstream effects on REITs, banks, pension funds, property managers, service companies, etc.? Others on the list are more expert in these matters so I'd love to hear their perspectives.
Peter Pinkhasov writes:
If one had to throw darts I would think major consolidations in retail, airlines and O&G coming. Big winners are still middle-man removing; anti-cartel tech giants.
Ralph Vince writes:
None of this stuff you fellows are discussing are part of the major backbone of American manufacturing though — what you are mentioning, even airlines, are not even complicated processes.
I'm talking about, say, large, design- engineered products, often one-offs like huge power transmission componentry involving oddball power transmission devices ( say, rotary actuators) that, say, operate in unusual environments, involve many complex comppnents and engineered upstream.
So if the more simpler services of the economy will struggle to reopen, how will the manufacturing backbone, comprised of it's own, interdependent, rather circuitous food-chain, stand up this decade, or ever? If things had been lost to globalism, the propensity for more of that will be far greater now by sheer necessity.
K.K Law writes:
"COVID-19 is attacking our defense supply chains and our nation's security"
Gordon Haave writes:
Covid 19 isn't attacking them. Human decisions are.
Julian Rowberry writes:
Exactly Gordon, the same goes for the recovery. It won't be held back by complex physical limitations, it'll be limited in varying degrees in different segments by human decisions (red tape, regulations, access, sentiment etc).
The two areas I see that are going to do well are those with political clout to enforce the flow of decisions in their direction. These segments will be hard to swim along with because they will be able to front run, maintain and work their syndicates. The other is those who are who break the paradigm with new ideas, businesses & services, that the gatekeepers don't see coming until it's too late.
Easan Katir writes:
Anecdote, pointing to a trend ahead:
A business-owning friend voluntarily quarantined on his yacht in Sausalito called to talk about money. He said he had just had a zoom staff meeting, and everybody said they liked working from home, and hoped it would continue.
So among other effects, the govt decision to shut down accelerates the work from home trend. #WFH

"Mapping The World's Trade Domination: USA & China's Clout Since 1980":
"Our visualization compares the dollars traded between China and the chosen country to that same country's trade with the U.S. For example, if country ABC did $100m in trade with China and did $200M with the U.S., the ratio would show 50% in favor of the U.S."

Top 5 U.S. Top Trade Partners in 2018 (Total Merchandise Trade, $M)

1. Canada: $617,382

2. Mexico: $611,528

3. Japan: $217,563

4. Germany: $183,558

5. Republic of Korea: $130,635

Top 5 China Top Trade Partners in 2018 (Total Merchandise Trade, $M)
1. Japan: $328,043
2. Republic of Korea: $312,520
3. Hong Kong: $312,258
4. Taiwan: $225,780
5. Germany: $184,368
Does anyone know if anywhere else in the world hospitals/ICUs were overrun?
After China, Italy, (Iran?), NYC?
I just checked South Africa: it seems not as severe as Italy.
Why aren't where any other extreme hot-spots?
Is it possible that the virus mutates itself to extinction? After the first jump from animals to human-quite deadly, each followup infection/generation gets less and less severe?
Denise Shull writes:
It would appear Mexico City is over-capacity per Bloomberg.
Ralph Vince writes:
The damage to thee economy, long-term, is immeasurable.
Who is going to go it there, borrow to their nose and beyond , risk everything, to create something now? Who, given the heavy boot of government at all levels, the precedent that has been set, all based on a comic book hoax?
Only this who have NEVER been in that situation, think the economy will just "reopen" and life go back to normal.
There is no engine now.
Jim Sogi writes:
Worse than the permanent damage to the economy is our loss of freedom. What good is all the money, nice house if you don't have freedom, freedom to travel.
We lost a lot after 911, but this feels more like a dictatorship by local governors and mayors.
Dylan Distasio writes:
If it's inflicted much longer, especially with weather warming up, and the economic hardships, people are going to openly ignore the mandates. It's already starting.
The future is different. It just started the 23rd of March. It is electrification, energy transition, home base work, clean air, shop online, 5G, IoT, renewable energy, robotics, individual skill development, online education, mastering of oneself. The new renaissance has already started. Who wouldn't want to invest money on such a bright bullish future.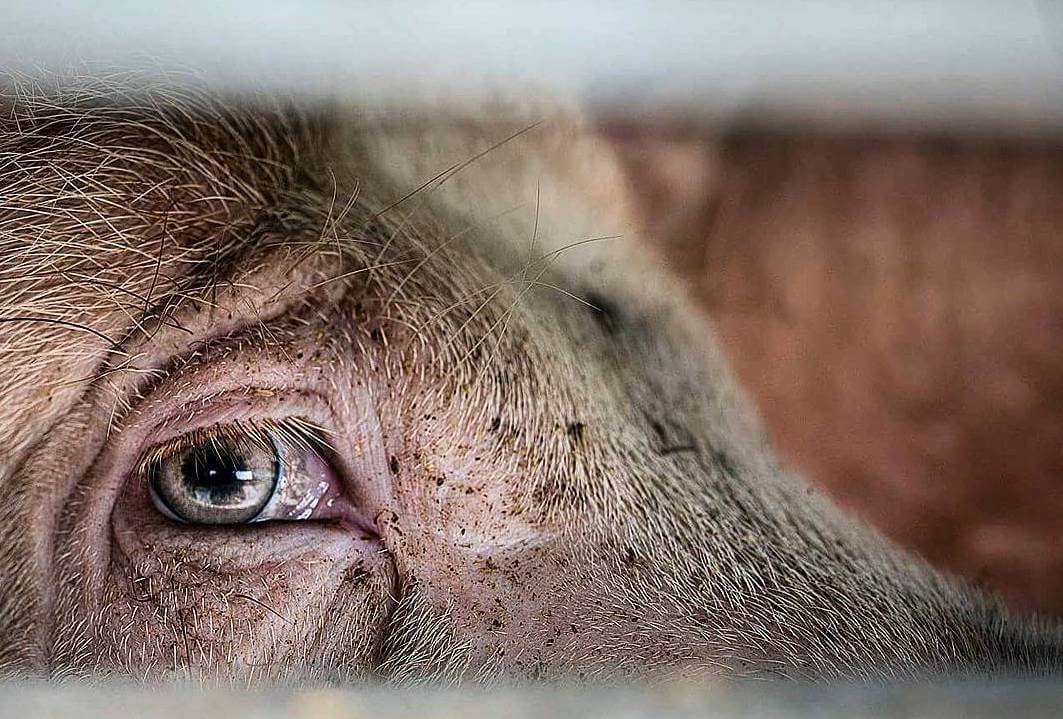 I wonder if meat is going to have similar problems as crude as someone here mentioned with the meat factories shutting down. Similar carrying issues. I'm vegan, so not too worried, but it could be a problem for markets and food supply in general.
Brennan Turner writes:
I think the challenges in meat markets is just a blip and oil markets are not the best comparable.
Long answer: Meat processing plants will open back up as entire factories get sanitized. In the meantime, 3 options emerge for the remaining animals:
1. Only cattle can be grazed (cheapest option for beef farmers but not an option for hogs or poultry)
2. Put on low-weigh gain/maintenance rations (still expensive)
3. Or be culled: 100,000s of animals (if not millions) in the U.S who are supposed to be moved to said plants but simply can't now. Any of these options represent a significant loss for the livestock producer. As plants open back up, in order to reduce COVID-19 contagion risks, it's unlikely they'll be going full tilt (maybe closer to 60-70% of capacity).
As a result, I believe a few scenarios will emerge in the coming weeks: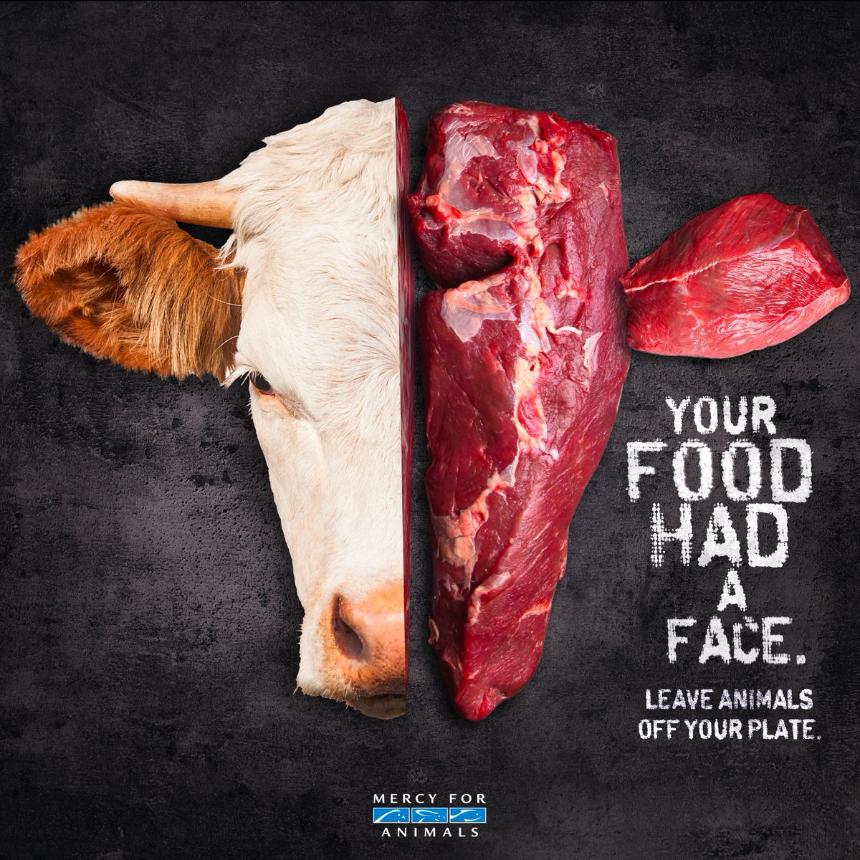 1. Those who can pay more for meat, will continue to do so, but with more and more people on the unemployment line, this number will drop which would lead back to lower meat prices in the medium term (I.e. 3-6 months).
2. We're already seeing an increase in demand for the local butcher and thus, one area I'm watching closely is the D2C game (Direct to Consumer); I've already seen a few of my cattlemen friends around North America kill a few of their own animals destined for the plants, but instead of just dumping carcasses in the manure pit, they're capturing the surge in D2C demand from their local consumers. And yes, dumping animals in the manure pit is often how they're disposed of…great organic fertilizer for the crops!
3. With less animals to feed, and/or animals on smaller rations, this is a significant hit to the feed line item for grains and oilseeds. Cash corn prices in many areas of the Midwest (usually the corn demand epicentre) are already below $3/bushel thanks to an ethanol market that needs 50-60% less corn than 3-4 months ago! Considering that less than 10% of farmers actually hedge in the futures markets, this means a lot of farmers are swimming pretty naked right now. My last point echoes Mr. Vince in that that the ripple effect will be deep and long. Small-town America in the agricultural heartland could see significant demographic changes: farmers can't afford brand new equipment or trucks or even eating out in town 1x/week with their family…lots of these local businesses depend on, at bare-minimum, a break-even agricultural economy and, without it, they won't be able to weather the storm coming).
Not to patronize any of the List, but this will be a major reset of the scales in the agricultural landscape. I think there'll be major regulatory changes to the meat processing sector i.e. in a intense twist of irony, I could see it moving to the extreme opposite of Chinese wet markets. Further, there's going to be a lot of blood on the streets and I'm skeptical that any bailouts for farmers won't be enough for many. Here in Canada, the government is only lending more money to an already over-leveraged farmer (but students are getting $9 Billion or $1,250/person/month, no strings attached!!!)
I left NYC in 8 years ago to go back to Saskatchewan and help my family's farm be a little more structured/professional. This spring, we plan to seed ~55,000 acres in Sask and 20,000 acres in North Dakota (combined, ~5x the size of Manhattan). Agricultural markets are unapologetically cyclical (as are almost all commodities). What we're seeing now is the exact reason I implemented some serious SOPs and a somewhat overburdening pay down of debt during the good times of 2012-2016. However, because we've done this, we'll be able to weather the storm financially, no matter how bad it gets. The high-interest rate environment of the 1980s continues to come to mind, although I haven't had a chance to dig into the all various ripple effects back then, but I think there could be some similarities.
Bottom line is that, much like many other industries, the agriculture's big players will get bigger as the under-capitalized and under-prepared have to throw in the towel (be it now, or when the further over-leveraging catches up with them). I'm undecided if we want to expand our farm further, but it's either that, or all the pensions and endowment funds will buy up the land around us (assuming they've got pocket change to play with still), and the farmer is toast in the long-run over impossible cash rent costs. Thus, to respond to the conclusions in the Bloomberg piece, the U.S. will not be alone in this restructuring of agricultural economies.
Stefan Jovanovich writes:
Questions for BT: Could you explain why you think the cash cost for rentals will go up? Don't the consolidations suggest that there will be fewer smart operators like you and more absentee landlords like the British Land Companies in the last third of the 19th century?
Brennan Turner replies:
Institutional investors always have deeper pockets than the local farmer/investor. And they are far from absentee landowners, as many have ESG requirements these days and are very protective of their generational investment. (They're not making any more land!) Ultimately, there's way less leniency and whoever can pay, will usually pay. Land ownership/operator has gotten fairly ruthless these days.

We just witnessed an historic perturbation on the price of oil, a very inelastic supply/demand structure. How many other industrial commodities will or are experiencing this (and I'm sure there are scores of unlisted commodities used in the industrial process that we're not even aware of what's going on in those markets).
And market perturbations have a tendency two fishtail going forward depending how inelastic the supply-demand situation is there, that is there's a tendency to go shortage to glut2 shortage to glut the more inelastic the commodity is.
My argument is that there are downstream systemic prices that will be paid these perturbations will echo through the entire manufacturing system, with the more complex products dependent and more components certain to suffer.
Returning say to the actuator example, and I use this only as an example I don't know where these perturbations will be felt, but let's suppose something as simple as manufacturer of a seal or a type of seal in hydraulic component tree cannot be performed four. Because of the unavailability of a certain industrial commodity necessary in its manufacture. And again I'm not picking on hydraulic seals I'm using it as one example of what I'm talking about, so as to be clear.
A large supplier like a Parker or SMC they keep an inventory but it is tiny, most products in most industries done JIT.
And if a seal is unavailable suddenly aircraft is hydraulic system needs repair are down, as are drawbridges, heavy equipment, even garbage trucks, and at least half the elevators in the world - any of these devices and the systems whose operations are contingent on them, go down too until something as simple as seal manufacturer is reinstated once supply of a necessary upstream commodity for its manufacture becomes available.
Maybe hydraulic seals are a poor example but you see what I mean about the domino effect at play here, that oil price going negative last week was a huge warning of this sort of pending trouble.
One notes that the Dax was down 100 points around noon before the announcement of the unpower. It is amazing that the statistical tests are actually done for real in a case like this. It's a false sense of scientism…. but fortunately the flexions in Europe were able to get the news ahead of the 35 point drop.
A lovely grind for 100 NQ points starting at Europe's close, from round to round. It culminates with ecstasy just in time with the MOC's and proceeds to reverse 3/4's of the move in 15 min. What a script. The only persistent regularity of equity index futures is that they never go too far in a straight line, manage your inventory accordingly.
What are everyone's thoughts on this? It's down 50+% for the day already.
R. Dirani writes:
The narrative has not changed. Pressure of crude should continue. Demand destruction has occurred to a great deal. Demand will take time to come back.
It's a shame we don't have Mr. E around any more to put things in perspective. He loved to eat at the weaknesses of atheists and people of different romantic preferences and collectives of all stripe and he would have caught every move in the market the last two months while cornering the soybean crop. I remember I took him out to dinner one evening and there was an attractive younger female with us and he admitted that he controlled the entire soybean crop and had just visited all his holdings on a trip to the Midwest (with his girl friend whose fare back I paid) because she didn't want to wait 3 days for a reduced fare). The attractive female didn't even look at me the whole evening as she was totally fascinated with E.
A retired state epidemiologist/former chief scientist of of European CDC, says Imperial paper "no good" and that all countries will end up pretty much the same; i.e. lockdown measures only spread out the fatalities. Thinks real death rate will be 0.1%. Well worth the time listening to (Interview in English):
"Swedish Expert: Why Lockdowns are the Wrong Policy"
I looked for historical instances in which the S&P 500 made a 6-month low and was at least 10% higher 20 days later (with no new low in the meantime). I found 14 instances going back to 1982 and determined the net changes in the next 21 days and the next 63 days.

% change % change
Date 21 days later 63 days later
9/10/1982 13.4% 16.6%
8/21/1984 -0.9% -4.9%
1/5/1988 -2.6% -0.6%
11/12/1999 0.3% -1.5%
5/3/2001 1.2% -3.1%
10/19/2001 7.6% 4.4%
8/20/2002 -10.4% -4.2%
11/6/2002 -1.3% overlap
12/19/2008 -6.3% -8.5%
4/6/2009 10.5% 6.4%
8/2/2010 -6.6% 5.6%
10/31/2011 -0.3% 6.1%
3/11/2016 2.2% 4.3%
1/24/2019 6.2% 10.9%
Average 0.9% 2.4%
Standard deviation 6.7% 7.0%
N 14 13
t 0.12 0.19
Average of all periods 0.7% 2.0%
Results are consistent with randomness. Maybe the forward-looking statistics were more bullish a month ago.
"Department of Justice and Department of Health and Human Services Partner to Distribute More Than Half a Million Medical Supplies Confiscated from Price Gougers"
Victor Niederhoffer writes:
The speculator as hero. The siege of Antwerp.
Rudolf Hauser writes:
For the private sector to inventory supplies, etc. for potential future periods of shortages requires a return for their investment and the risk that such shortages will never happen. Someone or some organization should be able to charge higher prices during such a shortage so that they precautionary investment will be rewarded. That will encourage such future behavior to be warranted. There also is a worthwhile function when someone buys large amounts in areas with adequate supply in order to make then available in areas of shortages.
From a demand standpoint, pricing insures that those who get the most value from a scarce product will be buyers when it comes to most goods and services.
But things are different when after a crisis is clearly at hand, someone purchases large amounts with the intention of cornering a market and selling at inflated prices. Nor is price a fair distribution mechanism when it is a matter of life and death and it would have maximum utility for all and the ability to purchase is limited by the means to pay at one's disposal. The most basic human right is the right to survival in oth non-human animal world and in the human world. Any enforcement against price gouging should be limited to such agents, not those who purchased before a crisis situation was well known. Nor should agents who purchased before a crisis be forced to sell at any point in time. It is in their advantage to sell when the shortage is greater. If they hold off selling, it may be because they see an even greater need in the future, and they might just be right. In that case society would be better off if they hold off selling. When the future is so uncertain, better more judgements than fewer making such decisions.
Sort by over 65 here and see that Italy is second only to Japan. The same sort puts most African countries at the bottom of the sort.
Demographic science aids in understanding the spread and fatality rates of COVID-19

Governments around the world must rapidly mobilize and make difficult policy decisions to mitigate the coronavirus disease 2019 (COVID-19) pandemic. Because deaths have been concentrated at older ages, we highlight the important role of demography, particularly, how the age structure of a population may help explain differences in fatality rates across countries and how transmission unfolds. We examine the role of age structure in deaths thus far in Italy and South Korea and illustrate how the pandemic could unfold in populations with similar population sizes but different age structures, showing a dramatically higher burden of mortality in countries with older versus younger populations. This powerful interaction of demography and current age-specific mortality for COVID-19 suggests that social distancing and other policies to slow transmission should consider the age composition of local and national contexts as well as intergenerational interactions. We also call for countries to provide case and fatality data disaggregated by age and sex to improve real-time targeted forecasting of hospitalization and critical care needs.
Happy to say that Mr. Greedometer Mr. Seymour is still going strong. He surprised me at a spec party when he came up to me and said that I said he shouldn't be on list. I said it couldn't be. then I realized it was him.
Steve Ellison writes:
I still remember Sam Eisenstadt telling Mr. Seymour at the Spec Party that his work indicated a likely 10-15% increase in the S&P 500 during the following 6 months (this was in April 2014).
Some nice maps:
The Subways Seeded the Massive Coronavirus Epidemic in New York City

Jeffrey E. Harris

NBER Working Paper No. 27021

Issued in April 2020 NBER Program(s):Health Economics

New York City's multitentacled subway system was a major disseminator – if not the principal transmission vehicle – of coronavirus infection during the initial takeoff of the massive epidemic that became evident throughout the city during March 2020. The near shutoff of subway ridership in Manhattan – down by over 90 percent at the end of March – correlates strongly with the substantial increase in the doubling time of new cases in this borough. Maps of subway station turnstile entries, superimposed upon zip code-level maps of reported coronavirus incidence, are strongly consistent with subway-facilitated disease propagation. Local train lines appear to have a higher propensity to transmit infection than express lines. Reciprocal seeding of infection appears to be the best explanation for the emergence of a single hotspot in Midtown West in Manhattan. Bus hubs may have served as secondary transmission routes out to the periphery of the city.
A few of us were around during 1960-82. These were bad years in the US. There were riots in the cities, the Viet Nam war, presidents were assassinated, impeached, there was a serious threat of nuclear annihilation. The stock market ranged up and down 40% for close to 20 years. The 70's were especially bad.
Hernan Avella writes:
Everybody anchors to the familiar, to the period of time that fits their model of the world or their desires. Ray Dalio thinks we are in the 1930-1945, Stefan thinks we are in the 1920's, Ralph Vince thinks this is 1987… I don't feel very confident in any narrow set of outcomes outside minutes or hours.
I have some questions regarding eurodollars and attempted to answer them myself: Why is GE quoted as interest rates, but de facto acts like a commodity ? Why were GE quotes up (rates on eurodollar deposits down) during the 2008/2020 crises. There was lots of cash demand.
- GE futures prices DO show de facto demand for cash (any fx cash offshore demand)
- GE is priced as rate to par of deposits
- GE reacts to or anticipates FED rates, as FED reacts to cash demand
- the rate of the deposits are not directly driven by supply and demand of global cash, but are driven by "external"/ non-eurodollar-mkt interest rates
- GE quotes can not be understand by the internal supply and demand of the eurodollar mkt conclusion: even GE-quotes are interest rates, GE-quotes act de facto like commodity prices, e.g. currently show huge cash demand.
Does you agree with my answers?
Another anniversary in history of American public violence: April 19th, Baltimore Riot of 1861

I suspect money from the Fed is at the root of this. Follow the money. I've been saying all along that they've been counting all death as coronas. That's why the other deaths in NY are down. The purpose is not only to get Fed money it's to embarrass the prez and increase the deep state. They're now saying he overstated vents needed was because of CDC estimates. It's a horse from the same garage. And has everybody seen the two love letters of Fauci to the cattle trader? How do you expect a 80 year old basketball player to change his stripes and inclination…I say it's the same as relying on the Chinese wall in merger negotiations at the big investment banks. Human nature never changes the incentive to make money or have sex.
1 barrel = 158.987 litres 20$/barrel=0.1258$/Litre
A bottle of water costs cheaper now. So do I drink crude? At least on the trading desk!
Massive contango. Next Month is 35% higher and the month after is 60% higher. Isn't this a free lunch? So one is wondering if it is free then is there something that I haven't figured out that can end up making me the lunch?
Isn't the senator's ratio of price of anything / price of gold in case of crude at an all time low?
April 9th:
The best advice on the stock market during a "bear market" is contained in a book by Frank Kelly Why You Win or Lose: The Psychology of Speculation written in 1930 by a man who played the market during the 1929 crash and after and profited.
The advice is "the wrong behavior is almost sure to be seemingly logical behavior". Indeed one of the most charming things about the stock market is that one may prospect there by being illogical. The few who contrive to take more out of the market than they put into take more out by by going contrary to what would generally be accepted as logic. They do the opposite of what seemingly intelligent speculators are doing. Kelly gives many examples of this for the 1929 crash. Stocks go down on good news and up on bad news. A stock announces a dividend (earnings beat) and goes down but it rises when the dividend decreases (earnings masses) and goes up. Many other examples are given as to why the public buys stocks when the prices are near the top and sells them when prices are near the bottom.
No better example of the value of the illogical is given by the price behavior this week. For example, today. Friday March 7th, unemployment was at 8.5 million and 8 million more claims came in. What a time to take advantage of the coming carnage than that
At the beginning of the week the surgeon general reported that this would be a disastrous week or the hell of a week. Dr. Fauci in an interview give his usual prolonging the likely course of the recovery and downplaying the host of a cure within 4 months (why don't they confine him to jogging around a forlorn and distant track while others try to salvage any hopes of recovery). The drum beater of bad news continued during the week with headlines about retailers coming failure to meet debt payments and even online marketers were hurting because although views were up, advertising revenues were way down. Hardly a nook was spared. Typical was the highlight that airline leasing companies were in jeopardy to say nothing of the layoffs in Boeing and all travel companies.
No wonder the market has its best week in 48 years and that it is now 30% above its previous low. A content analysis of the negativity of news or headlines in the media this week would show this was the most negative on record. The WSJ was almost as negative as the NYT if that possible.
Is there any solution for succumbing to this all to human proclivity? Yes. A study of numbers will help. One example, it was 40 or so days without the stock market hitting a 20 day high. Such extended durations without a drink (or romance) are rare.
They have an expectation and Sharpe quite in line with what transpired. I could give many other examples. For example the big Friday decline that preceded the biggest rally ever. You have to be illogical and you can't assume that what happened in vivid memory continues.
Typical of all the bad news on the virus front was the number of new deaths and new reported incidents in NY reaching a maximum. (When will the common man understand that the more they test the greater than number of new virus will be found.
And the news that the after effect of ventilator cures are likely to be worse than shuffling off itself. As a benchmark the number tested is less than 10% of the population in almost all areas. The constant increase in the areas under lockdown and the extension everywhere. How illogical can you be?
T SUBSCRIBER 1 minute ago: "What we are doing is working," Dr. Fauci told reporters Thursday." Um, excuse me Dr. Fauci, you and your sidekick are strangling the economy of the US based on your euphoria over of this "pandemic". Mr. President, do what we elected you to do.
For all those against reopening the country until things are perfectly safe please educate yourself: (cont)
One more thing. Companies like Fedex and businesses like the professional sports have say 600,000 workers and the death rate is less than 10 deaths. How have they done it. They take care and use their common sense to distance.
Take manufacturing jobs 19 million or so. They are all used to tight work rules and restrictions on distancing. They would use choice and common sense to resume their jobs and pursuit of happiness. How did Mencken, Nock and Rand predict that we would give up all our liberties with a whimper.
What's amazing is that Kelly was able to profit by swing when commissions were so high unlike Livermore he was not born to commit himself in the Netherlands (never go near 62nd street). His swinging at least was with a several month holding period usually without margin.
Kelly didn't use margin and his average swing was 3 months hold so he didn't vig himself to death.
Follow @VicNiederhoffer on Twitter for more
I bused today to Mexicali, Mexico out of Coronavirus curiosity. ­The Mexico border, despite all news and government reports, is wide open. There was zero wait, no questions, and no one even asked for an ID.
About half of the people on the streets are wearing masks. Vehicle traffic is a quarter normal. Buses are down but taxis still running. The city has ordered all businesses to close but about 20% of them have refused to comply without consequences. Hotel prices are halved. Taxi prices are halved. Street hookers ply their trade as usual.
There is no run on goods in the stores as there is in the U.S. That is not the Mexican mentality, according to the locals. They live for the day and let tomorrow take care of itself. Street vendors and shop sole proprietors who rely on daily sales to live hand-to-mouth are profligate behind masks.
I walked into the Walmart where customers are required to take a squirt of disinfectant on the hands and to enter singly and remain 6' apart from other clients and staff while shopping. This store and other chains are broadcasting on loudspeakers every five minutes, 'Mexicali is a dangerous place to be. The reason is because you are on the streets and not at home. Go home and remain there as soon as you finish shopping.'
The alleged reason why there is no more Coronavirus related deaths in Wuhan.
You recall they found a lot of iridium at the KT boundary in sediment, corresponding with the extinction of dinosaurs ~65M yrs ago. Luis Alvarez and others concluded that a decent size asteroid struck near what is now Yucatan around that time, resulting in mass extinction.
Long ago (but not that long) when I was involved with astrophotography I befriended* Gene and Carolyn Shoemaker. Gene's dissertation was on Arizona meteor (Barringer) crater, where he discovered "shocked quartz": quartz crystals with microscopically features diagnostic of a large impact. He and his wife spent their life searching for other such impacts, using satellite images and rock samples.
Early on they teamed up with Eleanor "Glo" Helin of Caltech (and my former neighbor), searching the skies for other possible earth-crossing asteroids (there are many of them). Every month taking images with the 18" Schmidt camera (telescope) at Mt Palomar, Gene built a microscope comparator to check images a few days apart to look for stars that moved (=asteroids or comets. Similar to how Pluto was discovered by Clyde Tombaugh using blink comparator). With this device the movement was seen as a 3D relief - like a star floating above the others).
Like many partnerships this ended in a feud, and the Shoemakers and Glo weren't on speaking terms. Caltech resolved it by giving one team the week before new moon (the dark part of the month), and the other after new moon. But Carolyn - who was not a professional astronomer (she met Gene when he was her brother's classmate at Caltech) - was very good at spotting these floating smudges, and went on to set the record of discovery of comets by a woman (Jean Mueller eventually broke this record - story for another time). The shoemakers went on to partner with amateur David Levy, who together discovered comet Shoemaker-Levy 9 - which impacted on Jupiter's atmosphere in spectacular fashion.
Anyway in those days there were cautionary calls for more programs to search for wayward asteroids that could impact the earth. Some suggested huge funding - to try to find these bodies early and also weapons that could be launched to deflect them away from the earth.
The Shoemakers are gone now (Gene died in a head-on collision in Australia while searching for impacts), and so is the impact worry. But imagine (if you will), that today's crisis - instead of a tiny virus - was an inbound rock 10 miles in diameter. "Why? Why Orangeman, didn't you fund X,Y,Z, when your top scientists said it was important? Why did you defund the 18" Schmidt on Palomar (a wonderful but obsolete instrument) when it could have saved us?
*I was using gas hypersensitized Kodak technical pan 2415 film, which they used as well. I did some studies on optimizing this process and that is how we met.
There is a very low but non-zero incidence of prosthetic joint infection with oral organisms. The vast majority are skin bugs (staph aureus, etc), but also colon, respiratory, and genital cooties on rare occasion travel the blood and land on a metal joint. Such transfers can also occur brushing and flossing, eating, defecating, or with sex. So for most people that's a lot of antibiotics.
Mostly because of CYA, years ago the recommendation was prophylactic antibiotics prior to any dental procedure that could result in bleeding, such as oral surgery, tooth cleaning, etc. Then the dental and orthopedic organizations got together and said for the vast majority this was not necessary, in fact not advised - due to risk of allergic reaction and increasing bacterial resistance. The position paper said it should be reserved for high risk joint replacement patients, without exactly defining that risk. IMO patients with prior prosthetic joint replacements are high risk, as are others including poorly controlled diabetes.
That said most orthos want pts to keep doing this for ever, which reverts again to CYA.
There is a much stronger case for patients with prosthetic heart valves, though mainly the mechanical type.
It's been interesting to observe the performance of different "hedges" during the current drawdown. Up until Ronin demise Vol was your best friend. At that point long term bonds were 45 full points below max, and a rotation seemed sensible. A naive RPM type of approach would suggest that, with bonds 30 points above min and the potential effects of the stimulus start to sink in the minds of the collective…. perhaps gold will be a better partner for risk in the next sequence.
Some years ago during one of the golden years of the Speclist we had a discussion about data visualization. Edward Tufte's books about data visualization are among my favorites. Tufte described John Snow's map of the 1854 Broadstreet Cholera epidemic. Snow mapped each case and the location which ended up centering around the handle to the water pump everyone used. They removed the handle and the spread slowed.
I wish we had this data now which might lead to certain areas of disease spread that could help reduce infection transmission. More of a scalpel approach not a nuclear bomb.
Hernan Avella writes:

Yes, this is the Taiwan and to some extent SGP approach. It's hard to predict if this is even an option in the west because allegedly #1 we can't get much more basic stuff done, and #2 it triggers the liberty/individuality ethos. At the same time, Mr. Snowden revelations show that #1 we can run a sophisticated surveillance system. #2 Most people don't care, not even the libertarians.
Deception in markets as in nature is business as usual. The geopolitical balance among global competitors (Russia, China, US) has been changing over the past years. The virus provides elements for an acceleration to this process. Quite significant are the implications in the EU because of the virus and the consequences mainly for weak economies like Italy, Spain, Portugal, Greece. If the Europeans do not find cohesion and solidarity, the Euro might be at risk. China is using its soft power to influence relationships. Russia is interested in the disintegration of the EU to regain influence in Eastern Europe and undermine NATO solidarity. Quite significant that China and Russia are offering their aid when nations in Europe are closing their borders and every one is focused on their self interest. Challenging developments ahead.
On a visit to Duke and Monticello we stopped off at the Lewis Ginter Botanical Gardens. The visit led to biographical data concerning a great business man of the gilded age, Lewis Ginter. He started out from Dutch ancestry in Brooklyn and moved to Richmond in 1846 when he was 22 years old. He established himself as a toy retailer with a gift for mechanical toys. He built his toy company into the most successful retailer in Richmond by 1846. His wide travels with market mechanism enabled him to predict the terrible recession of 1857. Seeing the potential devastations from the Civil War he put some of his earnings into cotton.
His business character was attention to detail and meticulous orderliness. This served him well as quartermaster where he became an admirable contributor to Southern efforts. In one particularly telling incident he had an interview with Lee in which he stated that solution to the starving Southerners was to commandeer all the railroad lien and supply depots that were doing frivolous things. Lee agreed with him that would be of great benefit but it would violate the laws of liberty and he wouldn't do it. He lost everything in 1864 when Richmond was burned by war.
After losing his fortune for the first time in 1864 he moved to New York. He became a flexion funneling money to the South from northern speculators who had capital to rebuild southern manufacturing especially iron manufacture. He lost everything a second time on Black Friday and was deeply in debt. He returned to Richmond and formed a partnership with Allen who had a tobacco factory. His marketing savvy turned the firm into cigarette man.
He became the largest cigarette man in the world using advertising at world's fairs as one of his prime outlets. He bought out his partner for 100,000. Subsequently he refused to produce cigarettes by machine and became the 2nd largest cigarette man with Duke. They formed the American Tobacco Company and Ginter had a 20% interest in it for about 15 million in 1890 dollars. Along the way they adopted a much younger worker named John Pope who he had admired as a hard worker in Horatio Alger fashion in New York when John was aged 10. He and John lived and traveled together for most of their lives. Using his Tobacco fortune he became the leading entrepreneur and industrialist in Richmond. He owned interest in banks, iron works, real estate development, potash plants, ship building and other enterprises.
He was a great admirer of Jefferson and followed in Jefferson's footsteps in his habits including an extensive library. He built Jefferson Hotel still standing in 1894. Duke died in 1892 from a respiratory disease and this took away Ginter's spirit and he passed away 2 years later. All in all, the story of Ginter spans the ascendancy of the South in the 1840 to 1860 era, the fall during the civil war, the attempt to come back during the reconstruction era, and the south's resurgence in the late 19th century. His niece who lived to 100 Grace Anent founded the botanical gardens in his memory with money he left in his will.
It appears now, we should be thankful that the Chinese got their shit together (by whatever means necessary
Dylan Distasio writes:
I wonder where all those missing cell phone users are…
Some may be in here.
K. K Law writes:
Someone sent me a picture of people lining up outside a Wuhan funeral home to retrieve the cremated remains of their family members. Here is an unconfirmed rumor. Each funeral home could only handle releasing 500 cremation urns per day. Don't know why they can' handle thousands per day. By one estimate, they would not complete the cremation ash delivery process before Apr 4 (their Ching Ming Festival). A ball park estimate is each funeral home could at least deliver about 6500 urns by Apr 4. There are 7 funeral homes in Wuhan. Probably another circumstantial evidence China grossly under-reported their cases and death tolls.
Feigning weakness when there is strength. Deception thy name is Trading.
Hopefuls who always sermonize what the markets should do have started doting endless blogs on how a sustainable rally in equities requires crude to be low. Such Pontiffs fail to realize the correlation, even if some will call it spurious wrongly, between crude and equities. Not only the value of crude is measured in Dollars as much as equities are weighed against dollars and this multi-collinearity has a hidden layer of a variable switch of Risk-on /Risk-off. Often crude responds ahead of equities on the risk-on/off switch.
The same way the yields on apparently safer financial contracts goes down when businesses are unlikely to afford a higher cost of capital, the moves in crude too are of a similar nature. The cost of energy is the cost of doing business. But then scholars must be those who will theorise without testing if the horse pulls the cart or cart is pushing the horse.
Does anyone else see Sun Tzu and his able successors active in acquiring Oil Assets & crude contracts now?
March 22:
1. It is amazing to see Dr. Fauci and others in his 95% anti operation, an infiltrator in our midst, (Tom Wiswell's favorite move) decrying tests that are not double blind and will not take 3 months for results. Double blind testing and stifling: "How the CDC's Restrictive Testing Guidelines Hid the Coronavirus Epidemic"
2. I have been asked what predictive value the charts of color depicting earnings and bonds have now. In a period of declining earnings mass hysteria and interest rates near zero, I would say that their value is minimal. However as stocks revolve toward book value when earnings start climbing again they will become very relevant as the return on investment by businesses discounted into the future will provide a bullish foundation for stocks.
3. Mr. ag trader, a chronic bear (how's Soros?), points out that there are going to be a lot of dead people on tv shortly. The last figures I saw on this were 48 deaths in the US declining to 47 on Saturday (I presume this is new deaths).
In any case if deaths are declining forecast for all epidemiological models are they will continue to fall. More important, what is the loss of utility of happiness to the US because of travel, entertainments, meeting, dining restrictions, big layoffs, economy restrictions compared to the hypothetical gains from current.
As the statisticians have pointed out, following a random sample of people would be best to predict outcomes. I would presume the closest we have is the NBA (presumably all have been tested). Two or three weeks have gone by. Presumably 1000 have been tested and none have passed away (or else we would be been bombarded by the sad news). The death rate continues to be much less than the comparable death rate for flu as pointed out by many.
3. Mr. Davidson points out the the Princess is a better random sample than the NBA. The projections that is 1/8% based on 700 not as I mistakenly said 7000. But the confined conditions and inability to attempt to save lives may make NBA a better sample.
4. When a judge lets one side have the best of the motion the chances are the other side is going to win as the Judge is protecting for the appeal. (I remember a case where the judge and defendant had been partners before and the judge said ("let him have it") to a motion. I knew I lost then. Dr. Fauci is a master at this. He pretends to say exculpatory things to the Pres. ("without his banning flights from China the situation would be much worse"). This transparent self serving pretense of being fair should not prevent anyone from the total CDC bias.
5. What's the best random sample? Presumably all the pro sports player and congress and friends of CDC have managed to be tested. Let's say 5000. If any had died we would have heard and more shutdowns would have occurred. The death rate from a random sample must be <1/50 of 1% in the US.
6. "These Drugs Are Helping Our Coronavirus Patients": It wasn't invented or approved at CDC so as predicted. We better wait for double blind at least 3 months to be sure. As Mencken said the art of politics is to create a terrible situation and then come to the rescue. (Usually the secretary of the interior)
"The whole aim of practical politics is to keep the populace alarmed (and hence clamorous to be led to safety) by an endless series of hobgoblins, most of them imaginary." Keep them scared and get the secretary of interior involved.
March 23rd:
1. A commenter points out that the number of new deaths from the virus is now decreasing on a daily basis for every state that doesn't border NY. One wonders if the New York totals are biased in some way to receive alms and hurt those of a different persuasion. Other biases CDC.
2. After 6 significant down days the regularities call for a rise. Ultimately the congress divided will come together on a stimulus package as to which one would be better for the market. They both will be kind to their constituents.
3. The many hateful responses I'm getting because I believe that it's very bullish on Tuesday and that the virus is receding in many places reminds one of the Keech doomsday cult. Note the hate when doomsday didn't look so likely.
March 24th:
1. Not yours to give: house bill includes 25 million for Kennedy Center.
2. Davey Crockett is stamping post cards in honor of Horatio Bump: "Not Yours to Give"
3. The Kennedy Center and what else: "House Dems' Emergency Coronavirus Stimulus Bill Includes $35M for Kennedy Center"
4. Quote of day: "It doesn't feel like there is massive relief and confidence out there" -David Coombs, Rathbone Management
5. Nothing special to closing.
March 24th:
1. What are the to the game today. The Prez has moved up from slightly below the challenger to reasonably ahead in one day. Thus, what everyone suspects empirically and theoretically the agrarians want the market down and the rest prefer more wealth than less.
2. Another key is that after a big up preceded by a big down, it's quite bearish since 1996 and recently only 6 or 7 observations with 1 up.
3. A third key is that thoughtful statisticians are more and more coming to conclusion which I received Hateful Keech type reprimands from: "Is the coronavirus as deadly as they say?"
4. The fourth key is Dr. Fauci and his colleagues. This is much evidence that the CDC scared u pl.. The WSJ had numerous examples of this mainly monopolizing the testing and sending out defective test kits. Naturally the CDC and all agencies wish to exaggerate the severity.
5. A fifth key is the Mencken quote that gov will always try to find hobgoblin of a crisis then come to our rescue by making sure that they get a 35 mill for Kennedy and Obama Care phones in their 1000 page bill which they will compromise. What are chances that the Center remains?
6. A responder asks me, "what about the Morgues outside of NY hospitals?" One would query when talking about the towering imcompetence of the Pres, The Mayor has every incentive to magnify and close the parks. I am reminded when the chief autopsy Dr. was fired for concluding that Governor Rockefeller had died form too much pressure and exertion.
7. What does The Spy and the Traitor and Tom Wiswell infiltrating early to double corner and Dr. Fauci have in common?
8. You have a disputed call in your game of punch ball… Your own man says you were oooout. But then your own man who is always close to you (see the Pres press conferences) is not so fair to the other side on the next crucial call for a disputed point.
9. People are making fun of me for my invidious allusions to the Italian discover of the cure for HIV. To me he represents a Jungian Archetype of the weltanschauung in the government agencies that are 95% pro agrarian (it's no good if NIH)
March 25th

1. Could we have sell on the news buy on the rumors typical reaction to deal made by both houses?
2. Let's see if my prediction that the 35 million for the Kennedy center is still in bill in the right spirit.
March 26th

1. As predicted they kept the Kennedy center with 25 million in there. Davy Crockett and all who oppose crony capitalism and giving money for an institution in Washington that benefits the politicians and their staff when other institutions are equally worthy not in Washington.
2. One wonders whether buried in the bill is several million for fancy sauce replenishment in Washington. Bechamel and bernaise sauce. Special allocation for farm to table restaurant near congress and agencies.
3. The good one forbid that all the average 125,000 and over salaries at CDC and other agencies would contribute their own money to Kennedy Center so that it could maintain the elevated aesthetic level of favorite performances. The special 25 million for employees of the House Rep would help.
4. One notes that your own man Dr. Fauci who is completely unbiased infiltrated the Pres conference to point out that we might have a relapse of the virus down the road (lest the shutdown and testing is too short) As Predicted.
5. The Horla: "Trump Throws His Support Behind Stimulus Bill in Senate as Fauci Warns of Other Coronavirus cycles"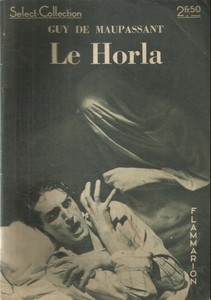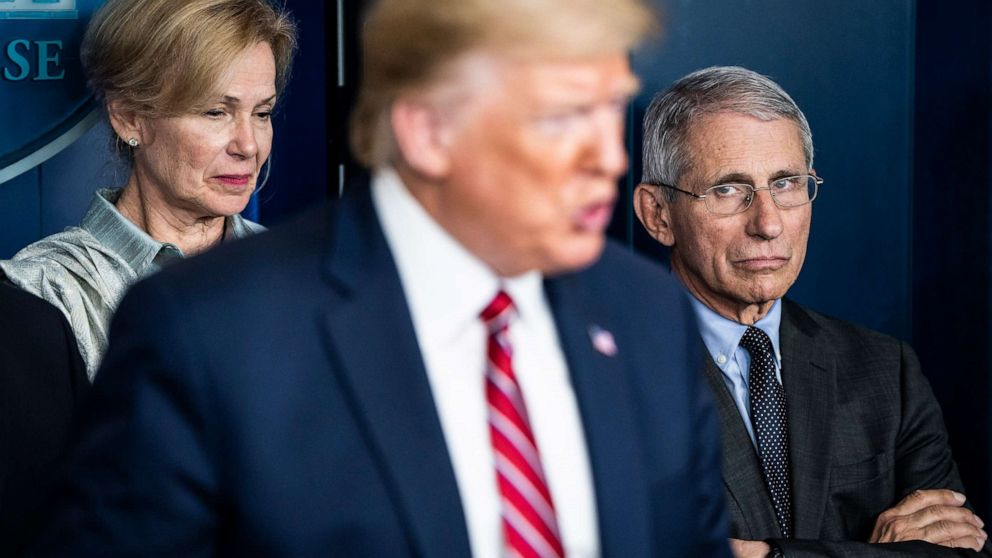 6. I have been asked why I brought up that the chief coroner was fired after the Rockefeller Megan incident. The reason is that the coroner's office is a political one like so many. There is every incentive when working for a socialist mayor anxious to highlight the towering incompetence of the Prez for the coroner to overstate the causes of death. Many people die with the virus but that doesn't mean it was the cause of death. Similarly the CDC having missed the ball on the virus has every reason to emphasize caution and their own importance in making sure that no untested treatments are accepted without a prolonged shut down supervised by the average 125,000 salaries without fear of losing their job at the agency.
7. As the statistician articles I've cited point out the # of people tested increases the of positive for the virus increases. The estimate that the death rate from the virus in the US is perhaps 1/100 as much as the 1% bruited about. There are about 1000 times as many undiagnosed with the virus as reported. Thus if there are 10,000 who are positive, actually there are 100,000 for the coroner to posit an agrarian cause of death.
8. I am asked if we could have a sell on the news decline when the announcment comes out. I don't think so. We've already had it. The prob of a deal is very high so any announcement of a deal will only provide scant information let say 1 bit. With it the dax poised to break through 1000, the extent of all in dax from Jan 1 is just 15% and soon it will be above the correction level of 10% but this will not be reported. Similarly for the S&P.
9. A pretense of another down 100 close coming up as the S&P falls form 2583 to 25 65 and below in 15 minutes.
10. "Corona Virus Turning Point Will Be Earlier Than Expected, Nobel Laureate Says"
Follow @VicNiederhoffer for more tweets
An old spec in early 1900 wrote that panics cause markets to fall by 30% that tend to reverse by 1/3. Looking at the S&P this would put us to roughly the area we are now. Is there any scientific evidence to this claim?
anonymous writes:
Fibonacci retracement to either 38% or 62%? Pretty natural for a shock, like the action of a released spring. That's only for the short term.
In the intermediate to longer term for the current case, stocks (in the US in particular) are expected to go higher.
Four reasons: 1. The virus or at least the scare or the impacts of it will be negligible in a couple of months; 2. The unprecedented rescue packages will kick into effects (inflation or consumption); 3. The very likelihood of a war will intensify; 4. The world will not be the same, but innovations in a lively economy will again realize high growth.
anonymous responds:
Could you comment on why you think the probability of a war will increase?
anonymous replies:
First, China rulers need a war to shift internal tensions. Attack on Taiwan is very likely during this introspection period in the world. They might have actually conspired for this opportunity.
Second, the huge demand for China to compensate for world losses will very likely lead to war.
Third, if the world find out that the spread of the virus was planned, a war is inevitable.
anonymous responds:
Thanks. Concur with all three arguments. If China decides to invade Taiwan, chances are they may may have first preemptive strikes against some US capabilities in the region as the US will for sure intervene to blunt the aggression against Taiwan. There are four US carrier strike groups in the Pacific. Never have had so high a carrier strike group concentration in the Pacific since WWII.
The idea that this virus isn't deadly, which of course we all know was 100% self-serving nonsense to begin with cannot be squared with this information.
Ralph Vince writes:
so why is MTA still running?
Apropos of SPU coming back to some normalcy, there's a provocative twitter thread by Mr. Bodek, a well known participant turned whistle blower. Most of these factoids are self-evident to practitioners:


"I can confirm futures are more f*cked than equities including a semi-secret CME dealing desk, undisclosed and unnecessary liquidity incentive programs, abuse of malformed messages to test latency, stop loss signatures in the matching engine event loop, some priority race/condition scheme exploited between implied and spread order book, ridiculous levels of easily detectable spoofing that clearly triggers large opposing reserve orders in years of tick data, 1 lot pinging tied to 1000 lot posting, self trade check creating a pile-on between coordinated trading desks, and an extremely large spoofer who splices orders together at same price to avoid surveillance"
I still think equities are more f*cked than futures, at least the games are not being played in 10 different exchanges.
The closest we have to a random sample is the 7000 on the Diamond Princess and the 1000 from the NBA. All have been tested and the death rate is less than that for the flu. We could predict bases on standard epidemiologial models that the death rate would be less than the flu. Many have compared the actual numbers of deaths in the US to flu and come to this conclusion empirically. More importantly what is the utility loss to human happiness of the shutdowns and restrictions compared to allowing people to fend for themselves.
I went to the local Bauhaus store (like Home Depot) to buy a LED mirror for the new bath room. I mentioned to the sales rep that I was surprised to see the parking lot quite filled, considering empty streets and this being the weekend before the monthly pay check. He was also surprised and told me that the manager had said they were only a bit behind budget, but ahead of last year. So they were happy.
In fact they are not the only ones happy. As my friend Mr. F.A wrote me, the air planes are grounded so the Green Party is happy. The borders are closed, so the Sweden Democrats are happy. There are tax cut backs for companies, so the Conservatives are happy. Places of sin, like bars and restaurants are closed, so the Christian Democrats are happy. There is talk about nationalizing industries and empty shelves at stores, just like in Venezuela, so the Left is happy. In summary–we are all happy.
I wish good health to all of you.
Martin
The presence of a large reservoir of SARS-CoV-like viruses in horseshoe bats, together with the culture of eating exotic mammals in southern China, is a time bomb. The possibility of the reemergence of SARS and other novel viruses from animals or laboratories and therefore the need for preparedness should not be ignored.

Severe Acute Respiratory Syndrome Coronavirus as an Agent of Emerging and Reemerging Infection Vincent C. C. Cheng, Susanna K. P. Lau, Patrick C. Y. Woo, and Kwok Yung Yuen

* State Key Laboratory of Emerging Infectious Diseases, Department of Microbiology, Research Centre of Infection and Immunology, The University of Hong Kong, Hong Kong Special Administrative Region, China
Adapted from my favorite real cowboy singer Chris Ledoux:
I was a new kid on the circuit
Wall Street dreams in my eyes
But the trade I took was plenty rank
Much to my surprise
It did a double reverse split
I landed on my head
Then an old trader limped out of the pit
Leaned over me and said
You gotta cowboy up
When your stocks tank and go down
Get right back in the saddle
As soon as they hit the ground
You heard that the tough get goin'
When the goin' gets tough
Around here what we say is
Boy you better cowboy up
By the end of last quarter
They said I was among the best
So I proudly went to see the boss
Hopin' he would be impressed
But he said I was through
My volatility was far too high
so he gave my job to better dressed guy
But before the first tear could fall
These words came back again
You gotta cowboy up
When your stocks tank and go down
Get right back in the saddle
As soon as they hit the ground
You heard that the tough get goin'
When the goin' gets tough
Around here what we say is
Boy you better cowboy up
Well its not an easy lesson
To stay with the drift
But its the only way to go
Whenever you bite the dust
Yesterday Amazon announced the need to hire 100,000 workers to support additional package deliveries.
The link shows you the chart of the decline in payroll tax growth since the outbreak. Hint: there isn't any such decline. But we will continue to monitor. It will be interesting to see what happens in the next 2 weeks. N.B. this is daily data.
If there's one fact about the current trading environment that is unassailable, it's that one can't read anything into the daily swings. One can assume that the rallies are underpinned by mechanical hedge flows, and not a renewed optimism about future prospects for economic growth.Theses moves are often violent, especially into the close; but are always sold into, and short-lived.
The problem with trying to resurrect the market is that it was extremely overpriced in the first place. The drift ain't no +30%. CEO's were more concerned about managing (bonus linked) share price than managing their company's business. Now, they are paying the price. Also, years of suppressed vol allowed money managers to lever up ever more, leaving a market built on a foundation of greed, debt, and leverage.
Economic shock is still expanding in both scope and scale; and nothing is getting fixed. Until they address credit, corporate cash flows, and lending disruptions( per Mr. Rollert), sustainable buying will not re-emerge. Additionally, heightened levels of vol reduces the pool of potential buyers, leaving only fundamental/discretionary and VaR insensitive investors left to re-allocate.
Hernan Avella writes:
It's tough out there when even the true experts are feeling it:
"Williams declined to say which trading firms are involved in conversations pressing the banks to increase available capital. When market-makers stop buying and selling, markets can sometimes seize up and undercut investor confidence in financial markets"
anonymous adds:
This is the same refrain as ever. The Citadels of the world push for pay for flow dark pool friendly regulation in normal markets, and then shut down their APIs once there's some vol so that flow adversely selects whatever is on the lit markets.
These articles are all lobbying. One simple way to increase the liquidity of the market would be to give time/price preference to lit Market Makers all the time! Let's see that get regulatory traction.
I'm avoiding BA like the plague, but there are some incredible buys out there now…you don't even have to look at oil, looking at Visa here at 140…among 20 other big names.
Gary Phillips writes:
Getting too old for this…bought spooz 2289-94 per your brilliance, and will be looking to add if it holds.
Ralph Vince writes:
Alcoa…Dow Chem… UTX…you think these earnings are going to be impacted to ANYTHING of this degree? Wait to see new unemployment claims tomorrow morning…FB…AMZN…if you really want to be the king of nerve, PBR…
I got to keep buying into this or I'm going to be the king of chumps come the 3rd & 4th qtr.
anonymous writes:
Respecting to the fullest Vic's prohibition on any kind of recommendation. I just want to put out there that many ETDs are half of their early February values. So for example TDS(Telephone and Data Systems) has 7 ETDs TDA, TDI, TDE, TDJ, UZA, UZB, UZC.
Whatever you think about TDS in the telco space, the common is holding up, but the debt got clobbered in forced selling and it now yielding ~12-15%
Just fyi not a rec, just b/c not much focus on ETD here.
On the first tranche we were down 28.71% before the market opened this morning. We chose the companies using the test we used to apply to buying private businesses: (1) the enterprise has no debt other than receivables/inventory bank loans, (2) it pays a dividend to its investors (in our evaluation the yield is completely but the fact of a payouts is valuable as a measure of management/owners' acceptance that shareholders are entitled to at least a small share of the tax advantages - something the Oregano never has had the grace to acknowledge), (3) the solvency ratios - Z-score, dividend/$, debt/$, current and quick ratios - guarantee 6 months' survival with no income, (4) the M-score says they keep straight books. We add the Fama fact of life - companies with smaller market caps do better over time, if they are solvent enough to survive, because they are swallowed up by the bigger fish. After today's additional buying too soon, our total loss was reduced to 25%; and we are down to our last 90% in cash. As a bond equivalent, the portfolio is now paying 3.61% on market, 2.71% on cost.
From the back-benches of the university of mambo jumbo a 10 year pattern in crude is near finessing.
By any other erudite methods does anyone else see the possibility of light crude shooting to 60 and destroying bears forever before slipping under 22?
If such a dissonance between the prices and their 2nd order derivatives is visible in almost all other indices too is some corona solution is round the corner or all central banks together are about to apply the defibrillator sending a shockwave in the Bearland?
Tyler McClellan writes:
Crude is a physical commodity.
"Coin Market Strategies and Asset Allocation-Billionaires Buying Rare Coins"
While I have spent most of my adult years doing EW, my two cents on this Fibonacci myth in markets:
Someone made the idea popular that a woman with 36-26-36 statistics is beautiful. But that doesn't mean every beautiful woman has such statistics. It also doesn't mean that to be beautiful every woman must aspire for and achieve these stats.
And then its euologised so well through ages, that beauty is in the eye of the beholder.
If I will sound more convincing that the quantum cat is dead or alive based on the process of observation, then let me tuck in a more intelligent sounding line.
However, if I can get away in making my point in sharing a joke, then here it is:
Once upon a time not so long ago, the favourite dog of the Superintendent of Police of Gurgaon (now a well developed city in India) got misplaced. The senior cop was furious, after all its my dog and how can and where can he lose itself? As the sun rose higher into the sky and morning turned into noon, there was near pandemonium in the police force in Gurugram that the favourite dog of the Superintendent must be found, right away. The force divided itself into smaller units and went about the whole town hunting for the Superintdent's dog. No one could find a trace. As Sun grew mellower and began pulling itself closer to the other horizon a bright idea struck the minds of one of the junior officers. He whispered in the ears of his senior who whispered it in the ears of his senior. The plan was finalized.
The force returned back before sunset before the Superintendent with a monkey. They told the superintendent here is your dog! The Superintedent boiled up and screamed this is not my dog it is just a monkey.
The force asked the Superintendent, "Sir, this definitely is your dog. Ask him!"
Superintendent locked eyes with the monkey. The poor monkey nearly came to cries and pleaded "Sir, I have accepted I am your dog and I request you to accept this too. Since if you don't sir, I am going to be beaten so badly again that I shall be everyone's dog."
Gary Phillips writes:
Are you disagreeing with me, or the chart?
Because doesn't your story offer proof?
I have accepted I am your dog and I request you to accept this too.
If the watchers accept that level as support, won't those watching the watchers accept it too?
It may be a monkey, but it also may be self-fulfilling prophecy?

With the market the way it is, I better start looking for that cane and dusting it off because I'm pretty sure I will be using it.
Here is a bright spot in what has been a rather trying day.
"But few gain sufficient experience in Wall Street to command success until they reach that period of life in which they have one foot in the grave. When this time comes these old veterans of the Street usually spend long intervals of repose at their comfortable homes, and in times of panic, which recur sometimes oftener than once a year, these old fellows will be seen in Wall Street, hobbling down on their canes to their brokers' offices. Then they always buy good stocks to the extent of their bank balances, which have been permitted to accumulate for just such an emergency. The panic usually rages until enough of these cash purchases of stock is made to afford a big "rake in." When the panic has spent its force, these old fellows, who have been resting judiciously on their oars in expectation of the inevitable event, which usually returns with the regularity of the seasons, quickly realize, deposit their profits with their bankers, or the overplus thereof, after purchasing more real estate that is on the up grade, for permanent investment, and retire for another season to the quietude of their splendid homes and the bosoms of their happy families. If young men had only the patience to watch the speculative signs of the times, as manifested in the periodical egress of these old prophetic speculators from their shells of security, they would make more money at these intervals than by following up the slippery "tips" of the professional "pointers" of the Stock Exchange all the year round, and they would feel no necessity for hanging at the coat tails, around the hotels, of those specious frauds, who pretend to be deep in the councils of the big operators and of all the new "pools" in process of formation. I say to the young speculators, therefore, watch the ominous visits to the Street of these old men. They are as certain to be seen on the eve of a panic as spiders creeping stealthily and noiselessly from their cobwebs just before rain. If you only wait to see them purchase, then put up a fair margin for yourselves, keep out of the "bucket shops" as well 'as the "sample rooms," and only visit Delmonico's for light lunch in business hours, you can hardly fail to realize handsome profits on your ventures. The habit of following points which are supposed to emanate from the big operators, nearly always ends in loss and sometimes in disaster to young speculators. The latter become slavish in their methods of thought, having their minds entirely subjected to others, who are presumed to do the thinking for them, and they consequently fail to cultivate the self-reliance that is indispensable to the success of any kind of business. To the question often put, especially by men outside of "Wall Street," How can I make money in Wall Street ?" there is probably no better answer than the one given by old Mayer Rothschild to a person who asked him a similar question. He said,"I buys 'sheep' and sells 'dear.' Those who follow this method always succeed.
Henry Clews 1908
Interesting to watch the limit offer size of epm at 255550 now at 6800… when it starts reducing?
Stefan Jovanovich writes:
Based on the current futures, our family office should be have a YTD loss of 1.6% when markets open tomorrow.. On the equities - all small caps - that we bought with our first 5% bet of our capital, we will be down a third. So, of course, the logical thing to do is bet another 5%. These speculations are all public companies that might as well be privately owned. None of them is over $5B in market cap; and several are less than $100M. If they had any size, they might be considered "value" companies; the worst of them has a Z-Score higher than 3.30 and a Quick Ratio of 2. At the open tomorrow the portfolio's yield will probably be over 3% (it is 2.86% right now). None of those financial ratios will stand up to the collapse of the but I the current Mellon episode; but they are an indication that the businesses can survive and have enough cash that, if they are smart enough to cut their dividends by as much as half, they can begin looking around for assets to buy. That is what our private company is doing. On the same day we bought our first 5% batch of public common stocks, we suspended all distributions in our private company. If you work there, you continue to be paid; if you are a "capitalist", your income has gone to zero, just like the interest rates on "safe" Hamiltonian IOUs. We presume that, if our income is going to be nil either way, our capital is better wasted on companies that make and do things (none has anything to do with finance). Next week we will begin making calls to competitors to see who wants to liquidate part of their inventory. We know we will be buying too soon because we have never ever made a profit on any investment with a duration of less than several years; and we always lose money before we make any. But, precisely because we can't do what LW and so many of you all do, we have to apply with the careful monotony of the floor man whose job is to playing the nickel slot machine by the main aisle - the one that is set to pay 3 points above even. (Do they still have those? It has been 22 years since I saw the inside of a casino). In the next month or two we will feed in another batch of coins. By 1931 we should be fully-invested.
1. There is evidence that moves below key round numbers will be quickly reversed and met by sustained buying like the Japanese used to do to support their currency. As if there is a TEAM in waiting. The constructal numbers are not only rounds like 3000 or 2400 but Percentage declines like 4% or 2%.
2. While the Presidents away the Deepers will play like Dr. Messioner and Dr Faucil. This should be tested like all my 10 'guaranteed to happen' on Twitter.
Since, from the virus' point of view, the purpose of infection is to find a host who will get sick and not die, that would be COVID-19's ideal path. would be to do what the "common flu" does. But, its effects may be much worse precisely because of its interaction with the effects of the already known "common flu" viral competitors.
Dylan Distasio writes:
A small bone to pick…the virus has no point of view. While infecting as many hosts as possible without killing them BEFORE maximum contagion occurs is the optimal way for viral genes to spread, there is not an immediate evolutionary pressure to do so with new strains or entirely new pathogens especially those with a high degree of mutability. Early bubonic plague and smallpox in the Americas death rates are good examples. Until resistance spreads throughout the target population over multiple generations, virulence can be quite severe despite it not being optimal from the "virus' point of view."
I think that we are incredibly lucky that there is heavy negative skew in the fatality rate distribution curve and that the blended rate is so low.
Stefan Jovanovich writes:
Great point, DD. I checked with the MD and she said my mistake was to believe that the virus is going for longevity when, as you note, its survival chances are just as good by going for market share.
I live in NYC and the idea that everyone has dramatically changed their lives is…simply not what I observe. People are out and about in all the restaurants bars and shops.
Alex Forshaw writes:
The same is true in the Bay Area Although in the past week, Uber/Lyft drivers bookings are -50% week on week as WFH has taken hold.
Lost in the shuffle last week, was Mr. Rollert's observation and admonishment in reference to the Chair's query, regarding the drift.
"Look at the index performance without buybacks and/or M&A. It's vastly different.
Performance was enhanced by the ability and interest by banks in taking good companies private. The final cycle of the bull will show a very different pattern due to very different balance sheets"
It brought to mind the following quote from David Mamet's "Three Uses of the Knife". The subject of drama is The Lie. At the end of the drama THE TRUTH — which has been overlooked, disregarded, scorned, and denied — prevails. And that is how we know the Drama is done.
After last week, I would imagine that the truth is no longer ridiculed, nor violently opposed, but has now been accepted as self-evident. However, the drama is far from done, and the market still finds itself knee-deep in its own self-created shit.
We were told that the market was driven by a strong economy and solid corporate earnings, which were largely made possible by the President's tax cuts and de-regulation. But in fact, 2019's return was built on a foundation of Fed easing and stock buybacks. To wit, as soon as they were removed the market's foundation began to crack. The coronavirus was simply the stone cutter's last blow.
Those very tax cuts which were attributed to driving corporate growth, actually enabled corporations to buy back more stock. However, the majority of corporate buybacks were funded by issuing corporate bonds. And, corporations continued to execute buybacks right up to the highs of the move.
Taking on debt to finance buybacks while there weren't any revenue-generating investments, has irreparably harmed corporate balance sheets, as Jeff stated. They are now tasked with paying down that debt in an environment with (understatement-of-the-decade) greatly reduced liquidity.
I'm not trying to cast aspersions on the drift, but the truth is prevailing. The events leading up to the crash itself, are emblematic of a disregard for the long-term effects of thoughtless actions. And, sometime in the future, the same will probably be said about any remedies proffered in the near term.
We may bounce, and bounce hard, but the drama is far from over.
There's been a lot of panicking and fear mongering happening on this list. First time I've seen it in my 15 years on the list.
Peter St. Andre writes:
It has not been my intent to spread fear or foment panic. I shall wait at least 2 weeks before posting to the list again.
The Bard arbitraged grain and lent money. Click here for the revelation by researchers from Aberystwyth University in Wales: "Shakespeare 'The Hard Headed Business Man' Uncovered"
My own personal theory is that people (on both sides) were so tired of all the idiotic political bickering, divisions and stupid name calling, they were ready to embrace something, anything, that would unite us and make us feel like a country again.
Heading right into what promised to be the worst election campaign season ever for stupid political bickering, childish name calling and personal attacks, coronavirus popped up as that opportunity.
So people embraced it!
And everyone is relieved to find that we can actually still be a unified nation working together again. We all needed to know that. (The same dynamic exists in most other countries with the rise of populism etc.)
Why wouldn't they embrace the corona unifier?
Is there anyone on either side who is not tired of the political bickering, petty name calling and nasty personal attacks (including on this board and in the fake krs) and hungry for a way out of it?
On the irrationality of the Coronavirus Mass Mania:
It is obviously an irrational mass mania on the surface to anyone who has studied manias. Just looking at people's behavior (selling stocks down like crazy, hoarding toilet paper), and given that the virus is not that much more lethal or transmissible than the normal seasonal flu viruses, if not less so.
1. The brain is designed to shut down in times of perceived external threat to promote herd behavior for better potential survival. Mass manias take away the capacity to think.
2. Health manias are always way worse than wealth manias, since health is ultimately more important than wealth, and not everyone has wealth (so not everyone can participate in wealth manias).
But also, these obvious points on corona mass mania irrationality:
* People lament the lack of tests, oh this is so horrible! But in the very next breath they cite very scary numbers on R naught, and lethality.
They can't both be true!!! If you don't know how many people have it, you cannot possibly know R0 or lethality. Stop doing this!
* People say oh how horrible the end of flu season won't bring respite because look, people in warm weather Singapore got it! (or chose your warm country)
Without bothering to understand that warm weather regions have their flu seasons too based on changes in temperate and changes in humidity. And without bothering to notice that Singapore was until a week ago in its flu season! Totally irrational and nonsensical thought patterns.
* People say coronavirus is scary because it is new and we know nothing about it. Then they say it is scary because it is highly contagious. They can't both be true! Get a grip!
At least be internally consistent with your logic.
* People say a big risk is that viruses mutate. Of course they do, but why assume it will mutate for the worse? In fact, new C19 strains have been found which are far less lethal, not more.
People cite the Spanish flu as relevant, without bothering to notice we did not have antibiotics back then. That matters because secondary bacterial infection in the lungs is often what kills virus victims. Did you know that the Spanish flu is one of the seasonal flu viruses that regularly circulates today? That's scary!!! Or is it?! Did you even know this, while you were citing the historical example of the Spanish flu as a reason to be scared merde-less?
It is also interesting to note that virtually all the groups being alarmist have a personal interest in doing so.
* Health care system managers, because they see a potential onslaught of patients overwhelming the number of ventilators etc. and exposing their poor foresight and lousy management skills, so they want to bend the curve. This is understandable. It is now evident they are way overpaid, and they are heading for cover.
* Medical researchers are alarmist because they are trying to attract funding for their pet projects. (see shameless funding request advertisement in the middle of the Attia podcast today). This is shameful!!!
* The media are alarmist because it generates ad revenue. Also shameful.
* Negative Eeyores and worry warts want other people to be negative and worried because miserable people naturally repel most people so they try to bait social company with extra doses of misery to capture attention, and because miserable people love miserable company!!!
Everyone just calm the f down!!!
Go smoke a joint! Drink your whiskey! Pray to your imaginary man in the sky! Meditate! Go work out!
Whatever it is you do to calm your nerves go do it now!!! And turn the media off!!!! Especially twitter!
Dr. Rafter posted a few years ago about comparing changes in full-time employment to those in part-time employment. When I checked the Fed's website the other night, February full-time employment was up only 0.8% in the past 12 months, while part-time employment was up 0.4% in the past 12 months. Given the potential for later revisions, I'd say those two percentages are within the margin of error from one another and were already close to, or possibly in, recession territory.
In this awful market collapsing day today, let me share with you a youtube video about this interesting property of copper just in case you don't know about this already.
Futures close 30 points below s index close at 24 80… reminiscent of Feb 2018 when sp index declined 150 points.
Alston Mabry writes:
Lots of stocks catching up in after-hours trading…
LMT
311.38 -45.55 (-12.76%)
At close: 4:06PM EDT
301.50 -9.88 (-3.17%)
After hours: 7:00PM EDT
On Oct 19, 1987 (Black Monday) the S&P opened at 282.7 and fell 22.6% to 225.06 for the biggest % decline ever. Today, Mar 12, 2020, the S&P fell 260 points, almost the size of the entire index 33 years ago. That's gotta say something about the drift.
Richard Davies on Extreme Economies:
Economist and author Richard Davies talks about his book Extreme Economies with EconTalk host Russ Roberts. The conversation explores economic life in extreme situations. Examples discussed are the Angola State Penitentiary in Louisiana, two Syrian refugee camps in Jordan, the rain forest in the Darien Gap in Panama, and Kinshasa, the largest city in the Democratic Republic of Congo. This is an economic and journalistic tour de force as Davies shares insights from his encounters with people around the world struggling to trade and prosper in extreme environments.
Don't know the medical edge of this, but the economic one may best be measured each Thursday morning in the weekly new unemployment claims #s, which should help separate truth from bs in the economic effects with timely, relevant data.
Peter Ringel writes:
Yes, the first real-time data of the economy under the virus/under quarantines–everything else is too full of emotions (including equities).
Yesterday the market felt more rational for the first time, even during down-legs.
Gary Phillips writes:
Indeed, Peter. It's rational in the sense that the panic and deleveraging is probably over with and the market has become very mechanical. That is, with VIX continuing to remain above 50, options are too expensive to roll, so every time they get in-the-money, they're monetized and we get these violent squeezes. And of course, these rallies are sold into, perpetuating the feedback loop. And, will continue to be sold, until VIX resets lower. So, I don't know if the market is out-of-the -woods quite yet, but it is getting close to where a rally will be sustainable. Perhaps, we hold the current low; but imo, the market will provide one with another chance, sometime between now and opex. If we take out the current low, we could see 2535. However, that would only add fuel to the upcoming rally as the embedded options shorts are joined by new shorts deep-in-the hole. In any case, expected value is to the upside.
anonymous writes:
The deleveraging is not over from the panic, it is over because individuals and business are going to drawdown their lines of credit fully to make sure they can still operate. Look at BA today. Tapped all their lines for 13 billion.
The drawdown at prime brokers will continue for the same reason. No one wants a capital call in this environment. I just had a treasury trader tell me he's seeing +8 tick bid-ask spreads. The street will deliver as the banks do the opposite. Regulatory capital ratios will be adjusted/waived there.
There is no liquidity. No liquidity, no upside. CB's are going to have to fund a month of negative cash flow….globally.
BTW, watch out for Canada. There's nothing going right there…the place scares me, especially the banks. I've never liked big banks based in small countries.
Gary Phillips writes:
True, credit markets are not looking well. And, that may be where our next shock emanates from. But vol targeters, CTAs, L/S funds, retail, et al have hit the exits. Models have probably turned short and will be pressed on the next shock down, and when the market turns, they will be racing the others in a massive FOMO rally.
anonymous writes:
I differ Gary. The street is not short; they have just deleveraged somewhat.
Think of it this way. Pretend for the month of February, every company received nothing in revenue. Zero.
They're likely to do two things, draw on their credit and cut back spending. Smart companies build this into the new amortization schedule; poorly managed companies spend time and resources trying to figure how long it will last (which they have no control over).
In December, I told a company I was advising that this was the perfect wind to sail in and buy a competitor but only if you had the balance sheet to do so. That turned out to be accurate, and it still applies. Just as in 2008, size matters in your cost of funds. Large companies are supported because they are not immediately replaceable.
A few minutes ago, I had a strong discussion with someone. They wanted to use their opportunity in a non-essential endeavor. It is the time to either get customers or buy them. You can't do that with debt or leverage. Robinhood's app is a good example. I consider this early in this cycle, as the strong have not begun to eat the weak, and few weak have acknowledged their position. BA, OXY and a few others have. There's more to come.
What is essential, is for the regulatory capital ratios to be loosened. A dollar of loss removes ten dollars of loans. Mid-tier banks have a bunch of sketchy loans right now (a lot in energy). So watch the OCC, watch the Fed's regulatory game, watch the state regulators. They invent useable capital as much as the Fed creatures liquidity in NYC.
P.S. - many loans and bonds have short time windows starting around 30 days, where they can miss a payment and make it up later without legally defaulting. Unfortunately, I expect that window to close right around quarter end, when banks will have to move them into special assets and reserve against the expected loss (at the same time as they assign a value to the loan for capital ratio purposes).
Archives
Resources & Links
Search