What are the scans like for the last 30 trading days with p near 50%? Is this predictive? Sam liked to compute regressions of current forward 3 and 6 month as dep compared to most recent 12 months as independent. The gist was that the change in the last 3 and 6 months was highly pos correlated with the dependent. He was a great man rivaling Osborne in his case his layman's contributions.
Today, in 1852, the Michigan Southern completes the railroad connection from New York to Chicago.
As Jason Zweig notes: "Instead of more than two weeks by horse, coach and canal boat, it now takes just two days by rail to travel from New York City to Chicago."
.
.
"We often shorthand our explanation of AI bias by blaming it on biased training data. The reality is more nuanced: bias can creep in long before the data is collected as well as at many other stages of the deep-learning process. For the purposes of this discussion, we'll focus on three key stages."

"This is How AI Bias Really Happens–and Why it's so Hard to Fix"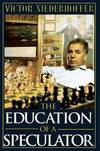 Specs,
Just wondering if any of you have been doing anything related to Machine Learning for modeling the markets?
Years ago, reading The Education Of A Speculator, I learned that Victor was not fond of Neural Networks and the like.
Anything changed?
Regards,
Newton
Mr. Isomorphisms writes:
You're quite late to the party if just starting.
qplum.co was at a supposed quant conference claiming he had the greatest returns (at the youngest age) of any Tower partner. I was skeptical. For reference the same conference had a bloomberg guy claiming sharpe >5 to a twitter signal (whoops, trading costs not included. Wtf)
2-3 years ago finance bros were all over NLP looking to beat the market. Now the papers are out from that movement. arXiv has turned itself inside out with DL + markets nonsense. I feel like this (and even DL) jumped the shark several years ago. If you want to learn about NN, read Eugenio Culurciello's post (originally on his github) on neural net architectures. The big advances in image recognition were due to flickr users tagging massive amounts of data.
S Mallat and R Vershynin have done some good work in the last 5 years while everyone else is going crazy. Even N Matloff is apparently caught up in the eddy, making points about NN that L Wasserman published 20 years ago. Francois Chollet is moving on. You should too, unless you have a good reason not to. As someone else mentioned, tensorflow, caffe, model zoo, are good fun to play with, if that's your only goal. otoro.net made some fun video games with convnet.js. Think a little more creatively, like that, if you want to play this game.
Remember Le Fevre's the "Turkey" in Reminiscences of a Stock Operator. The young guy told him, sell, take your profit. The Turkey says: "It's a bull market. I don't want to lose my position."
That's the problem with these bull markets: they keep going up and up, and you can't get back in if you lose your position. And they can keep on going for years. It's one thing to catch the bottom. It's another to hold for the bull run in size.
Worse than jealousy is envy. A good precis of its horrible tentacles is Helmut Schoeck's book: Envy: A Theory of Social Behaviour.
This slowdown (actually, a reduction in the upward rate-of-chage of most measures) looks like it is more of a "touch-n-go" variety like we saw in 94-95. (And also comports to the extremes in negative sentiment seen in Dec).
Nothing would fuel a great equities run like higher commodity prices and energy costs, if it can muster. Even a hawkish Fed in 2019 has bullish implications if the long end rises as well.
The first in the two volume autobiography of Asimov is perhaps the best I've read.
If you like to learn, or are from NY, this is a personal eyeopener.
The second book in the series, after he landed on Easy Street, is boring.
"In Memory Yet Green: The Autobiography of Isaac Asimov, 1920-1954"
I often say, "Nothing gets me in shape for skiing like skiing." I have an exercise regimen that is intended to keep me in shape in the off-season. Yet it often seems that no matter how much I run, bicycle, or lift weights during the summer, I still end up exhausted after a few runs on the first day I actually ski. I have learned to expect this and now make a point to ski on early-season days with poor snow quality in November or December. Mr. Sogi noted the importance of being "on it" in surfing in this 2007 post: I believe a similar principle applies to trading. If I don't trade actively enough, I begin to lose my feel for the market. There is something very direct and personal about experiencing points up and points down in one's own bottom line.
Larry Williams adds:
Oh yes, you have to stay in the flow of the wave to feel and read where it is most apt to go.

On the way back from the Canadian Rockies we ran into the snowstorm of the century coming over the pass into Seattle. I noticed the difficulty people have in changing their mental models to fit a new situation. Despite icy roads, deep in snow, and blowing wind, many retained the old drive 70 in any conditions model of motoring. Soon we saw cars spinning out into the deep snow.
Traders also run into trouble when conditions change and there is a fat tail event. They keep the same low vol model in their heads and get into trouble. The same problem exists for fixed algos when conditions change and they use the same model.
The problem is when a new situation arises that has never occurred before. It happens quite often. It just did recently. Models built on experience may be deficient. It's clear one has to retain some sort of flexibility.
Should billionaires be permitted? This question came up recently and reminded me how we fit uneasily with other animals of our world.
I admit to being jealous. I can probably beat them in target shooting, mountain biking, or maybe some arbitrary measure of decency. But whether we admit it or not, they are the winners of the big game we are all playing.
Someone close objected to the unfairness of many who live on very little because of genes or other involuntary factors. I told her that cheetahs are fast, and we have to accept that. And elephants are more powerful, and we can only stop them with tools of our minds.
Then I thought of birds. During recent storms here there were gulls soaring in roaring rain and whipping winds. They didn't have to. They want to because they can. Who doesn't wish they could fly?
Aren't we jealous? Why shouldn't we kill them away, so we don't have to see how they inexplicably achieve what we only dream about?
Reminds me of the Elton John song "High Flying Bird".
Leo Jia writes:
Reminds me of "The Song of the Stormy Petrel" by Maxim Gorky
Up above the sea's grey flatland, wind is gathering the clouds. In between the sea and clouds proudly soaring the Petrel, reminiscent of black lightning.
Glancing a wave with his wingtip, like an arrow dashing cloudward, he cries out and the clouds hear his joy in the bird's cry of courage.In this cry — thirst for the tempest! Wrathful power, flame of passion, certainty of being victorious the clouds hear in that bird's cry.
Seagulls groan before the tempest, - groan, and race above the sea, and on its bottom they are ready to hide their fear of the storm.And the loons are also groaning, - they, the loons, they cannot access the delight of life in battle: the noise of the clashes scares them.
The dumb penguin shyly hiding his fat body in the crevice . . . It is only the proud Petrel who soars ever bold and freely over the sea grey with sea foam!Ever darker, clouds descending ever lower over the sea, and the waves are singing, racing to the sky to meet the thunder.
Thunder sounds. In foamy anger the waves groan, with wind in conflict. Now the wind firmly embraces flocks of waves and sends them crashing on the cliffs in wild fury, smashing into dust and seaspray all these mountains of emerald.
And the Petrel soars with warcries, reminiscent of black lightning, like an arrow piercing the clouds, with his wing rips foam from the waves.
So he dashes, like a demon, - proud, black demon of the tempest, - and he's laughing and he's weeping . . . it is at the clouds he's laughing, it is with his joy he's weeping!
In the fury of the thunder, the wise demon hears its weakness, and he's certain that the clouds will not hide the sun - won't hide it!The wind howls . . . the thunder rolls . . .Like a blue flame, flocks of clouds blaze up above the sea's abyss. The sea catches bolts of lightning drowning them beneath its waters. Just like serpents made of fire, they weave in the water, fading, the reflections of this lightning.
-Tempest! Soon will strike the tempest!
That is the courageous Petrel proudly soaring in the lightning over the sea's roar of fury; cries of victory the prophet:
-Let the tempest come strike harder!
We have lots of trees here in the Virgin Islands and pursuant to our host's advice I have been studying them.
There are 2 types of trees here: those that survive hurricanes and those that don't. The more limber ones like the palm trees, Norfolk pines, coconut trees and bushy looking ones all came back. The big thick trunk trees had most the limbs snapped off. The shallower the roots the more apt they were to be uprooted and tumble over. Trees that had survived Hugo, a storm a little worse than Maira, did not make it this time. Because they were old? Or more exposed this time?
Trees of the same type grow to different heights. The more we fertilize our trees the healthier they are and the higher they grow…but none grow to the moon. We have 2 avocado trees close to each other…one bears fruit and one does not. Our well treated lime tree died while a Papaya Tree came from no where and gives us great breakfasts treats. Mangoes are too plentiful and many people—who love to eat them—can't touch them as the skin as a poison ivy like substance.
Locals are now making Vodka from the starch rich Bread fruit from the tree of the same name. Bread fruit is also a banned substance for athletes as it, like some yams, has natural steroids.
Before storms we cut back the tops of trees and loose branches etc…all that trimming back lasts about a month and then…Zingo! They grow right back
My apologies for the most recent rant about Grant's being so virtuous on the question of "race". I have (finally) made it to the backstretch with my work of fiction (the two previous attempts pulled up lame without even making the quarter pole) and the horse and I are getting feverish. I do have the excuse of seeing a real parallel with the past through Grant's eyes. For me the present frictions very much mimic the shifts in diplomacy and commercial relations that occurred in the last quarter of the last third of the 19th century. Up until the Spanish American War, the greatest testiness in "international relations" (sic) had been between the U.S. and Britain. Germany, the China of the day, had approved of America and its culture. As the Chinese have become a primary audience for U.S. entertainment, the Germans devoured dime novels and were fascinated by the American West. When Grant went to Europe on his world tour, he found "ordinary" (sic) Germans delightfully democratic compared to the British; and he hoped that, having finally defeated their Napoleonic enemy France, they would have the sense to choose commerce over empire. He did not find Bismarck and the Prussian General Staff to be nearly as clever as they thought they were; but it appeared that Bismarck would be able to get the Kaiser and the generals to see the folly of choosing a war with the Russians, when they could have immensely profitable trade instead. Grant's hopes were disappointed. Instead of building a simple and inexpensive canal in Nicaragua in the 1880s, the U.S. waited a quarter century and built the aquatic equivalent of the space shuttle. The Germans chose empire instead of trade and then managed to turn the British into American allies by choosing Spain over the U.S. in the conflicts over the Caribbean and the Pacific.
Like everyone, I've seen countless images of forests of high rise apartment buildings in China…but I'd not seen a single image from inside one of those buildings, until I hit this link: "Chinese New Year: Cultural Snapshots of Society".
Can someone "who's been there" comment on how typical what's portrayed is? I have no information on this and would value any insights.

I wonder what Ralph, Larry, Bill and anyone with economic outlook have to say at this juncture. A quick 6-month drop from 1,800 to 600 is impressive: "Ocean Shipping Rates Plunge: Just a Blip or the End of Globalization".
Bill Rafter writes:
Funny that you should ask, particularly today as I am writing a missive about that to clients.
The macroeconomic numbers show NO negativity. They look quite good. But of course, that's not the stock market.
This past week we have liquidated some individual equities that had given individual squirrelly signals, getting down to 75% long. They had been good longs and we were surprised when they had to go. We had not replaced them, mainly because the buy list was not impressive. But we were anticipating going back to 100% long Monday or Tuesday. That was before I reviewed the current situation today. Now we discover that we must liquidate another 5%.
The big surprise is that a number of the "lesser" indices have given good sell signals, meaning at the very least that a further rally is not imminent. In addition to those public indices, several of our own constructed indices suggest the market has overrun itself, meaning at least a pause. We may find ourselves liquidating our entire long position.
But to reiterate, the macroeconomic numbers are fine.
It might help to think of money as the protein result of economic evolution. If one accepts that premise, then Crick's Central dogma of molecular biology tells us that wealth has no part in the determinism; it is an end result only. "The Central Dogma. This states that once 'information' has passed into protein it cannot get out again. In more detail, the transfer of information from nucleic acid to nucleic acid, or from nucleic acid to protein may be possible, but transfer from protein to protein, or from protein to nucleic acid is impossible. Information means here the precise determination of sequence, either of bases in the nucleic acid or of amino acid residues in the protein."
Mises wrote in 1940 what it is still difficult to say 80 years later: the "working class" in Germany were the Nazis most dedicated supporters precisely because Hitler offered "full employment" through public spending. Hitler's dilemma in 1939 was that the German central government had no more usable FX with which to pay for its imports. The only means of continuing the supplies from Scandinavia and the Baltic and Romania was to make German IOUs as good as cash in the same way Napoleon persuaded Continental Europe to accept the "reformed" (sic) French currency. The Soviets could not be so easily threatened, but they could be bribed with half of Poland, the Baltic and a slice of Finland. Even so, everything depended on the French and British believing that an invasion to the Rhine would only bolster Hitler's popularity, not destroy it. So, as Mises notes, leaflets were dropped instead of bombs.
Peter Ringel writes:
The left here always gets a little bit annoyed when one highlights, that NAZI stands for National SOCIALISM (A member of the National Socialist German Workers' Party NSDAP). It would be nice if more (in Germany) understand, that economics is the driving force of history–not political or religious "ideas".
I keep hearing about this new green deal. And while that sounds like a lovely idea, I wonder how that grid would be holding up in Chicago right now.
I also wonder how exactly–after we ban petroleum–we're still going to be able to produce solvents, diesel fuel, motor oil, bearing grease, ink, floor wax, ballpoint pens, football cleats, upholstery, sweaters, boats, insecticides, bicycle tires, automobile bodies, nail polish, fishing lures, dresses, tires, golf bags, perfumes, cassettes, dishwasher parts, tool boxes, shoe polish, motorcycle helmets, caulking, petroleum jelly, transparent tape, faucet washers, antiseptics, clotheslines, curtains, food preservatives, basketballs, soap (which is why it's hard to get that motor oil off your hands, vitamin capsules, antihistamines, purses, shoes, dashboards, cortisone, deodorant, footballs, dyes, panty hose, life jackets , rubbing alcohol, linings, skis, TV cabinets, shag rugs, electrician's tape, tool racks, car battery cases, epoxy, paint, mops, slacks, insect repellent, umbrellas, fertilizers, hair coloring, fishing rods, lipstick, denture adhesives, ice cube trays, synthetic rubbers, plastic wood, electric blankets, glycerin, fishing boots, aspirin, balloons, parachutes, telephones, pillows, enamel, dentures, shaving cream, ammonia, fan belts, movie films, model cars, folding doors, cameras, iphones, golf balls and toothpaste.
The list is longer, but I have to get up and go to work. Unfortunately, my day doesn't consist of dreaming about the reversal of industrial revolutions.
I struggle to find an instance of equities being overvalued. This link shows not only my model for real-return adjusted earnings' linear relationship to the S&P ("model") but of particular interest the P/E of the S&P with respect to the P/E of the 30 year constant.
Gibbons Burke writes:
What caused the quantum jump and return excursion of the SP_PE line (red) ~2010?
Earth Link writes:
Earnings fell precipitously, particularly in the financial, energy, and materials sectors, during the 2007-8 financial crisis, and rebounded beginning in mid-late 2009. S&P GAAP earnings were negative in Q4 2008, and were also significantly lower than previous levels in Q3-2008 and Q1-2009, but by Q1-2011 had recovered to pre-crisis levels.
The AFC team wins the Super Bowl, and given the initial lopsided correlation of this nonsensical indicator, it is, if anything, bullish for stocks for 2019. This is not based on a ground hog's shadow, but on Borel's Law of Large Numbers.
I learned in 2013 to not fade this law in markets as well as to not trust any technical divergences in the face of good fundamentals.
All of my losses were caused by not turning the right shoulder on the backhand. I didn't lose that much, perhaps 10 times in 17 yrs. A handful of losses were caused by sex when at the outset.
David Lillienfeld's marvelous (and sad) piece about Frank Robinson and the O's was a reminder of how much losses count more than wins. Decades later I still have memories in my sleep about pitches missed as a catcher; and I find myself jumping awake to turn and chase the imaginary ball as it skips away towards the boards of the backstop.
anonymous writes:
I watched a documentary on Larry Bird and Magic Johnson yesterday. Bird mentioned that the losses haunted him years later. Even decades later, he is still haunted by the loss of Indiana State to Michigan State in 1979.
This made me think about my sports career. I, too remember the losses much more than the wins. The biggest one for me, was when I had the chance to win game from the free throw line for the league championship.
We were down by 1 and I got fouled with 1 second to play and went to the line for a 1 and 1 shot. Now, free throws were something that I prided myself on. I was a high 90% shooter. I once made 108 free throws in a row and had 75 and 50 in a row multiples times. Making 25 in a row was nothing to me.
There's a whole story and build up to this moment that I'll share with the group another time, but I can tell you that I went to the free line with supreme confidence that I was going to win that game in heroic fashion. I'll never forget that moment and that shot leaving my hands knowing with 100% certainty that it was going in…and I'll never forget the shocking disbelief when the ball bounced out.
It was a true turning point in my life and taught me a lesson that I have never and will never forget. In hindsight, it's clear to me that that miss and what happened just before and afterwards was one of the greatest things that ever happened to me.
So maybe if I've got some free time, I'll share the whole story with the group if there is an interest in hearing it.
anonymous writes:
Behavioral finance studies suggest that pain of losses exceeds the joy of equivalent gains. This may help explain why the velocity of declines are often greater than equivalent gains.
For those who did not live in Baltimore in the 1960s, it is difficult to adequately explain the significance of Frank Robinson's arrival in Charm City in 1966. Sure, Brooks Robinson, in his MVP season practically carried the Orioles into the post-season, before the Yanks saw fit to destroy that dream in the 1964 season. The Colts were the sports team of Baltimore. They were one of the powers of the NFL. Johnny Unitas was so revered by boys under 13 that half of them sported the same crew cut that Unitas wore. The Colts were in. The Orioles? Well, it was a fun afternoon with your dad in the bleachers.
Frank changed that. He taught the Birds how to win. The clubhouse loosened up as the 31 year old would demonstrate that he wasn't over the hill, that the Reds made what may have been the second worst trade in baseball history. The 1966 season put his talents—defensive as well as offensive—on display. Back when the Grey Lady on 33rd Street was still standing, aka Memorial Stadium, there was a pennant on the outer rim of the building somewhere just behind about the middle of left field, flapping in the breeze. It was black, and on it was "HERE" in orange. That's all it said. Nothing about the 586 feet shot that Frank hit clear out of the park—the only ball ever hit outside of the Stadium.
Robinson's career was tied up with the Orioles well beyond his playing days. He was the Bird's manager during one of the worst season starts in baseball history. He also did much in fostering the desegregation of Baltimore.
It seems that Frank Robinson, one of the great competitors of baseball through the ages, is ailing. The specifics are not, as yet, known. Let's hope that this baseball GOAT is still with us for many years to come.15 days until Orioles pitchers and catchers report.
Play ball!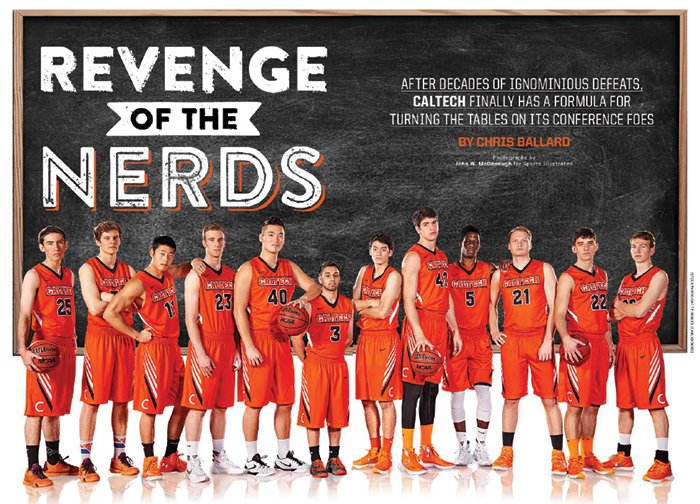 "Caltech's Rocket Science: Shoot More 3-Pointers"

The school known for scientific innovation and embracing technology has its most successful basketball team in decades. Why? Because the 3-point revolution has come to Caltech.
Chris Cooper writes:
I played 3 years on the Caltech varsity basketball team in the early 70s, and was captain and MVP. I never won a conference game in my career. I can't even imagine what it would be like to win 8 games in a season. In our defense, we didn't have a 3-point line then, and normally tried to work the ball inside, where of course we were over-matched.
Besides the fact that there are no athletic scholarships, a class size of only 200 made it pretty difficult to find players. It must be even more difficult now that the class is nearly half female, while only 10% in my day.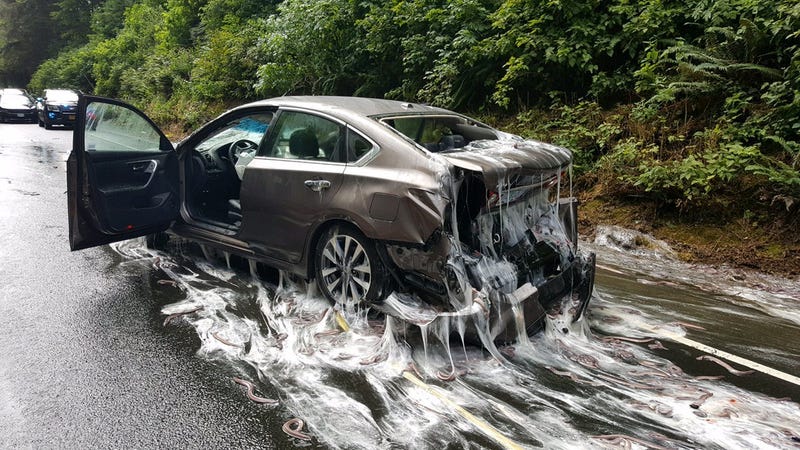 "No One Is Prepared for Hagfish Slime" is a fascinating article you might want to take a look at.
It expands by 10,000 times in a fraction of a second, it's 100,000 times softer than Jell-O, and it fends off sharks and Priuses alike.
Here is a direct link to the video from the article, showing hagfish using their slime for both defense and offense.
Here is a great brief documentary of the horrors of socialism in east-Germany.
The key thing about markets is that as soon as the algorithm "solves" the problem and big players start trading off that, the trading itself changes the nature of the problem. It's not just that markets have a much larger "game space" than chess or Go, but that every move in the game changes that game space.
Julian Rowberry writes:
Machine Learning is just optimizing a solution to a problem, but with a lot of data. The solution still needs finite data and to be solvable. There's just too much data in markets to plug some data into an algorithm that optimises what you're feeding it to predict where it's going.
Useful for stuff with limited data like; where to route orders to which exchanges and when, setting a postal route, or self driving cars efficiency and safety. Perhaps the best way make money out of it in markets is to look at which companies are using it smartly with limited data sets and avoid those who are trying to use it for things it can't do, or using it as PR, and avoid them. There's something you could test.
Larry Williams writes:
The take away from my efforts in this was there is too much randomness in the data for anything to be learned.

"AlphaStar won the games unfairly via unit control & mechanical actions with suprahuman actions per minute & vision of the battlefield."
-"DeepMind AI AlphaStar goes 10-1 against top 'StarCraft II' pros"
I wouldn't call it unfair, but I agree that this is a different class of game, where physical response time is an issue and an area where computers plugged directly into the game have a clear advantage. I always wondered what kind of advantage Watson had with button response time, playing Jeopardy.
Stan and Ollie is a beautifully wrought depiction of coping with changing times, how fleeting is success, and the perils of lasting friendship.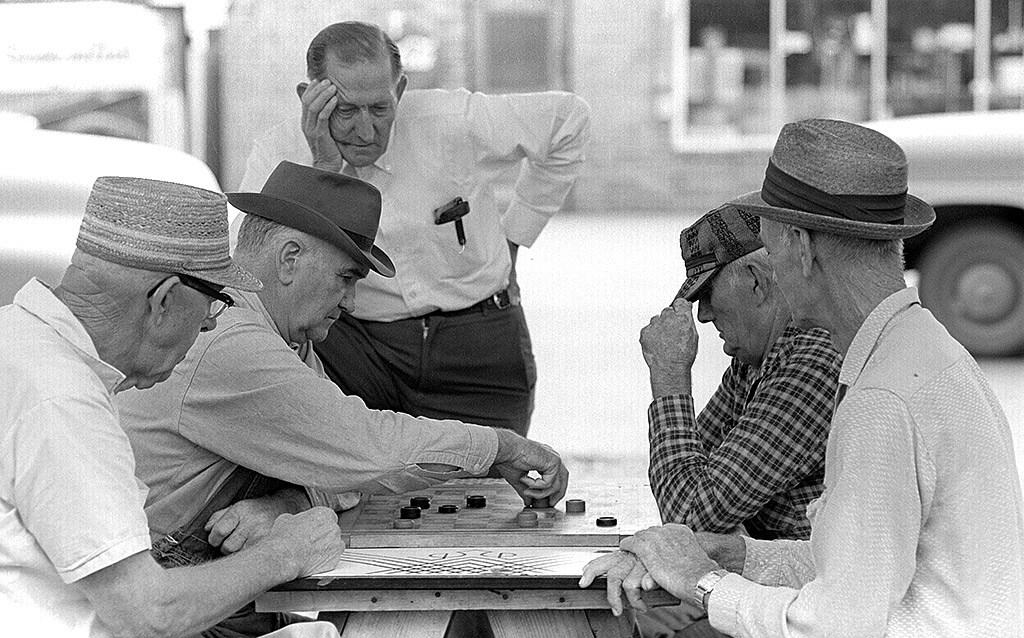 I have renewed my acquaintance with checkers in the last 2 weeks. I find checkers much more a real exercise in logic than chess. The moves of a binary nature right or left duplicate the logic gates that go into all arithmetic operations of computers. The rules are very simple and thus correspond with extensions to all binary decisions in life. We all know that Tom Wiswell has written 5,000 proverbs covering the relations of checkers to life and they are invaluable and worth an extensive publication and study. However, what I have learned is quite rudimentary and not for all posterity like Tom's. Briefly, here are some lessons:
1. Prepare before you play
2. Don't move in haste
3. Play only certain lines and leave off playing when you don't know
4. There is high frequency playing in checkers same way there is in our our markets. Don't play against the high frequency but play for the 30 minutes games/ the high freq people have better equipment that you can't compete against
5. Only play lines that you know and don't wing it
6. Write your major plays down before hand and play them only
7. There are some players much better than you. Don't compete with them
8. Your wins and losses tend to form clusters, i.e longer runs than expected. So don't play after two losses in a row 8. Exercise before you play for at least 10 minutes
9. Study the play that was good 100 years ago and use it
10. Don't do things by rote as things are always changing and your opp
11. The play in the morning is very different from the play in the afternoon. The players are different. I find checkers a good antidote to loss of memory and a good hobby which for me is resonant as my father played much with 10 Scotties and it brings back the glory days with my dad and Tom. Hobby for the old age.
Humility, without a doubt, is a celebrated value for speculators. Not just here on Dailyspec but anywhere trading is a means to self-actualization.
A humble man is a learner. Taking responsibility for mistakes is the attitude that allows the flowering of the virtue of humility on the tree of cognition. But what if humility is the antidote to ego? Is humility the absence of ego?
No! Humility is a sub-set of the Anti-ego or Un-ego (kindly allow this word as anti- is an extreme and un- only a nullification).
A humble mind has only adapted to overcome one of the three primary perils of the human mind (hard wired over the journey from chimpanzee to man). That one peril is that the human mind is coded to prove its superiority.
The other two primary perils are that the human mind loves to posess and control on one hand and loves to enjoy. Those amongst the humble who haven't been working on addressing these two default states of the human mind are the Humbly Egoistic.
To overcome the desire to possess & control it seems one good approach is to be the custodian of the risk capital at disposal. Even if one is 100% shareholder of his firm, such a person sees the firm as a distinct entity from himself.
Such a person will be able to accord due respect to risk, risk capital and the human resources around. This creates a greater shift from ego towards un-ego than being just one who is quick at accepting mistakes.
The devil however, is the primordial wiring in each mind to enjoy. The pursuit of joy is not the same as pursuit of happiness. The pursuit of joy then naturally has to keep meeting with agony, disastrous drawdowns and such things. If one can start working on ignoring the neural circuits that motivate one to find joy one lays a conjecture the same neural circuits are the ones that create a sense of being evaluated, being judged, producing suffering. Abandoning a path that is sub-optimal is the iterative process to seek the optimal. For such a mind then work is a responsibility & fulfillment of this responsibility the stepping stone to satisfaction.
All the three states of humility, state of custodianship and abandoning the path of self-judgements combine together to create the ego-free man. The unegoistic trader (it's an asymptote obviously, of an idea and not the absolute ever) is then the one closest to reason. Any other man not working at freeing himself from each of the three primordial hard-wirings is then at risk of not acknowledging the most potent idiosyncratic risk, i.e. the self or the origin of ego.
Getting back to the first couple of sentences in this note now, the whole idea of self-actualization is a powerful oxymoron then. In actuating excellence the whole crux is in leaving the self aside! Is that what the Chair does when he leaves shoes outside his trading room?
Nature hasn't designed a single variety among the species with vision that can see itself. At most we can see our transposed mirror images. That's the natural design. So ego is a perception derived from observing with our three primordial mental lenses how the universe is treating us. That explains why traders prefer to trade alone, replace phone ring tones with beeping lights, mute the #NB# tubes etc. etc. No, its not being alone. Unegoistic state of mind is being without the imaginary perceived notion of the self.
For all the accusations of selfishness on a trader, the truth stands placed well thus, a trader has to be self-less to remain in the game. Neither humble, nor humbly egoistic and certainly not egoistic a trader true to his grain is self less. A trader is a state of mind where only a responsibility to capital and a focus on risk exist. Rest is left with the shoes, outside the dealing room.
Laurence Glazier writes:
Thanks for posting this. The question of ego is interesting, because it normally relates to expectations of society and colleagues, and in this sense it is a diversion, but a sense of self-worth would preferably not depend on the opinions of others.
Every work of art is in some way a self-portrait, and every trade reflects the trader, which makes the activity very useful for self-observation. And humility, aside from the basic truth (that, from a distance, we are dots living on a dot), helps remove noise from the signal. But beyond the floating bubble freed from ego, there needs to be direction and force, and it is there that resistance to progress is very helpful in developing the core, for without resistance can there be growth?
In fact, resistance appears to home in on every nascent growth, and tests our mettle. Ayn Rand had many rejections from publishers before Atlas Shrugged saw the light of day, though it should have been evident to them all that here was a fabulous book.
Sushil Kedia writes:
Laurence,
Thanks for the thanks. But why only art? Every human output has some reflection of the self. That precisely is the point that the human mind has become hard wired with the 3 perils enumerated in the post. Goal for reaching a state that produces excellence is to overcome & bypass these three default factory states we come packaged with.
For example, the necessity of counting is to bypass the self. If counting validates a theses, a trade is fired. There is no self in this. The self is so tightly coded into our personages, for example, that soon a counting based trader will brag "I do not let any trade happen here that are not validated by counting". The I has to be cut down to the size it deserves to be. Not sure if many here give credence to NLP, it works out well at this end of the world. So this sentence when changed to "without validation from counting trades do not happen" removes the I.
In fact, with my EQ trainer who I have accepted as my Guru in every way, the pact is to avoid using three words in any conversation with him, "I, Me, Mine". Instead he has approved sentences such as "Sir, would you care to meet Sushil" and not "Sir, would you care to meet me".
As we practice being less and less conscious of the illusory perceived image of the self by not giving it so much importance the mind shifts closer to higher EQ states.
If it is the "I" that suffers fear, greed, lust, anger an endless spectrum of idiosyncratic emotions then this "I" is the most vulnerable piece of code that hangs around without due acknowledgment on the trading desk. Once acknowledged that it is the I that is the biggest source of idiosyncratic risk a trader starts getting trained to ignore it and focus on the defined processes.
A trade or piece of art that doesn't carry the reflections of the self is super. Let us acknowledge the shades of grey and paraphrase this line. A trade or piece of art that reflects less of the self is superior.
Laurence Glazier writes:

I would agree with a lot of this, and we might indeed abandon use of the words me and I, and refer to ourselves by our names, and perhaps even them place them in quotation marks, like "Sushil" or "Laurence".
We live in an age of automation, which started long ago and develops now with AI. A trading system which is fully automated with signals for going in, adjusting, and coming out, can be done by a machine, and it is a special interest of mine to be less like a machine and be more essentially like a human.
Removing the I, if such a thing is truly possible, would create a tabula rasa. How much great art has come from such a state? If such a blank slate is achieved, one might prefer to inscribed it with new patterns, a new identity informed by inner qualities rather than influenced by the culture and education of our childhoods. But such a planned approach may not be as good as natural development. I am all for the "considered life", however.
While trading is for many people an art for its own sake, art - in the sense of painting, writing and composing - can be a transcending activity. Charles Rennie Mackintosh put it well:
"Art is the Flower - Life is the Green Leaf. Let every artist strive to make his flower a beautiful living thing, something that will convince the world that there may be, there are, things more precious more beautiful - more lasting than life itself."
Picasso thought that every child is born an artist. A plant may flower in nutritious light and soil. Leonard Cohen wrote - there's a crack in everything, that's how the light gets in.
Being in a comfort zone is not always a spur to creativity. Without resistance, how can the spirit progress? In my experience questions are of much more intrinsic value than answers. Some questions from me:
Would you rather buy a painting or paint it? In what sense can a painting be owned?
I'm always glad of the opportunity to reflect on these things!
The Mayor and other social journalists won't stop selling how bad good is.
"Wall Street Grows Antsy as Shutdown Threat to Stocks Intensifies"
Steve Ellison writes:
That's some antsiness: S&P 500 up 9 of 12 trading days for a 5% gain in 2019 to dfrate. Imagine what might happen if Wall Street ever calmed down.
It is wrong to think of the cryptospace uniformly, and I personally think the language is terrible - as very few are "currencies." Allow me to explain. One must think in terms of utility functions. I will start with the most basic.
1) Currency - there has always been a need for a stateless,reserve and neutral currency. Think gold, dollars, and Swiss franc until the gnomes recently lost their minds because of the Euro craziness.
Neutral State/Stateless/Reserve Currency Functions- Historically, the role has gone to the reserve currency and/or gold. You take dollars and if you don't want dollars you take gold - if you didn't want those you went to Switzerland and the private banks - until you couldn't. Just check the math of the compounded growth rate of gold over the last 119 years (3.6% per year). A inflation protection function but only over a generation. The issue now, however, is the relative size of China/US and the amount of free exchange of the currencies. There is once again a need for a neutral benchmark and gold is not really practical. The gold market today is roughly $7.5 trillion dollars. Crypto is $119 Billion. Even if it takes a generation, I don't think my kids will buy gold but they trade "VC" all day inside the video games and on the phone. Upload your neutral currency to the cloud then pick the country where you need to travel. Much better than diamonds or gold. It may take 30 years, but if it does nothing more than cannibalizes gold the crypto space would appreciate 14.6% per year at today's prices for the next 30 years. Amazon has compounded at 23% since its inception. Amazon is now 25 years old.
2) Software development supply chains - software code will do a certain amount of work (regardless of who programs it). The problem with state currencies is this - say I have sourced programmers in India and the Rupie value changes, I may shift the work to Latvia or Vietnam for no fault of the programmers. A stateless currency allows for a uniform means of payment for a uniform measure of work. It is much more democratic and free market.
3) Utility Coins - Smart contracting - if you have settled an estate lately, or own copywriters, IP, etc. I will let you figure out how to manage your digital property and deal with all your digital accounts - but a smart contract will be an executable. Practical law moved online. Title searches - $500 on a closing statement (a fraction of that a blockchain). These will trade more like commodities (up and down with supply and demand). Other way to think of these coins (software blocks that you pay to use) like a toll road, etc.
4) ICO crew - let's face it - this was securities fraud because the socialist have largely shut the public markets - in overprotecting investors capital markets are going dark to individuals (look at the number of public companies v. private equity back firms). Mr. Bogle passed today - active investors removed securities in part do to the free riding problem and over regulation. These will come back but as traditional equity positions.
5) Inflation Hedge - M1 = $4 trillion (2% inflation wipes out $100 billion a year in purchasing power). M2 = 14.5 Trillion (2%). In short, if crypto becomes the prefer inflation hedge (which once it is more mainstream accessible - watch out during the next inflation scare = I think people may be surprised at what happens.
6) Korea - crypto ran in part because S. Korea uploaded its money to the cloud - once the bombs stop - well the money came down - but you see the function and QE. The Fed got you back to neutral with the rate increases, but they won't only go up forever and they can go up when people loose confidence. Lots of foreign USD floating around out there. I foresee "official domestic currencies" and international currencies. Brexit night - British pound fell. This hurts import/export business depending on where one sits. Lots of volatility because of politicians - stateless currency pricing might become a preferred standard - like the old gold clauses.
7) Remember the forks - Google was not the first search engine. Bitcoin has forked - forks are code copies that then get developed differently - corporate spin-offs. Just something to remember.
8) Special word on Bitcoin - the price very much followed the Qualcomm pattern circa 1999. The reason I bring this up is that Qualcomm was a core technology set that the early internet, but other companies have subsequently written that infrastructure to greatness. Bitcoin might prove foundational, but others may one day surpass.
Final thought - if the top 1% hold roughly 38-40% of the wealth in the US and Crypto is $120 billion global market - you can be ultimately be in the top 1% of holders if it follows other asset patterns for roughly $1,500. You can be in the .1% for roughly 42x that or $63,000.
If the world decides dollars are not the standard - seems like a reasonably priced hedge.
Conrad Leslie (d. 12/25/18) has been described as the nation's leading private crop/harvest forecaster. His numbers moved markets and were, in many cases, more accurate than those of the USDA.
1. Restrict your market position to those which are in keeping with sound basic market fundamentals. When season supplies are inadequate, relative to probable demand, trade only the long side of the market. When season supplies are excessive, trade only the short side. If you think the price level is correct, remain on the sidelines.
2. Never buck an established market trend. The market may know more than you know. Give up your opinion before you give up your money. Don't sell in an uptrend, don't buy in a downtrend.
3. Recognize that the greatest difficulty in trading is knowing when to liquidate. Most everyone knows when price moves are starting, but the point to identify is where they have stopped.
4. Mark price charts each day. Successful traders believe that visual pictures are an additional way to see and evaluate price.
5. Never establish a position in the market until you see the potential for a large profit as opposed to a small loss. Never trade in a situation where the possibilities are about in balance.
6. Be prepared mentally to make several attempts at boarding a major price move. A trader's major market approach should be that of carrying out probing attempts which will will result in his being on board during major price moves. Be prepared to take small losses. Avoid the common thought that to take a small loss will reflect poorly on your IQ.
7. Do not trade many commodities at any one time. Some traders have so many irons in the fire that they are unable to devote a reasonable amount of attention to any one of them. Two or three are enough.
8. Do not attempt to trade in commodities about which statistical information is vague or difficult to obtain. It is preferable to trade US commodities.
9. Do not develop an overextended market position. To take either an individual or total position larger than the risk of failure justifies is to invite disaster. Plungers trade rashly and usually self destruct.
10. Restrict your trading to commodities which consistently return profits. Confine your trading to those commodities at which you are a success.
11. Commodity traders who transact business through brokerage firms should direct their efforts towards capitalizing on major price moves. Professional traders earn their livelihood by capitalizing on hourly news developments. Anyone earning a living another way should not attempt to compete in this type of day-by-day trading.
12. Go with the market as it makes new highs or new lows. The act itself indicates a basic change is taking place. Though the reasons may not be clearly recognized by the public, they are of sufficient force to establish a new price record.
I had a weird dream last night. The chair likes to compare the various commodities to picking horses on the day. We analyze the turf, weather and prior runs of each horse to speculate on the best pick. However the turf is flat and the markets are not a linear process.
For some reason I saw a lot of mountain goats climbing up the side of a very steep cliff. Some fell off, got back up but chose the wrong path to get back up and had a hard time returning to the herd. The ones who are up high are subject to winds and other predators like eagles or rifles.
I think the ecology here has some parallels to how prices move. Sometimes one goat falls and picks the wrong path, i.e like bonds are down a lot but crude has been up ten dollars in the past week. Or the stocks have climbed so high away from the pack that they are susceptible to predators. There seems to be some kind of harmonious equilibrium about the movement of a herd in my dream.
Professor Damodaran's updated date set for 2019 is now available.
400 free Ivy League university courses you can take online in 2019.
I sometimes explore online courses looking for interesting lecture videos that I can either watch or convert to mp3's and use as podcasts.
Mr. Isomorphisms writes:
Their list doesn't have a couple of my favourites. Aiken's compilers course at Stanford and MIT's xv6 lions commentary on unix.
Recent mathematical finds:
-a locus with 25920 linear transformations by H F Baker (archive.org)
-ikosahedron by Felix Klein (archive.org)
-slodowy: platonic solids, kleinian singularities, and lie groups
-Elie Cartan: theory of spinors (more readable than you might think; written in the autumn of his life)
-Park & Yang: yang-baxter equations. (on arXiv, written for an encyclopedia)
The A-D-E stuff is probably the most interesting mathematics ever found. (Mathematicians get to leverage the enormous and relatively obvious differences between platonic solids to make inferences about other structures.)
I'll say this, MIT OCW (started ~2002, no productivity gains so far) is higher quality than Sam's Teach Yourself C++ at Barnes & Noble.
Competition in general has benefits, but 30 cold medicines yet none of them work is just more confusing things to try. Speaking of cold medicines that don't work and competition/markets, I would contrast Guatemala to the U.S. in this way. Guatemala has genuine markets–small merchants who will negotiate on price–whereas the U.S. has CVS (posted-offer, negotiations behind the scenes by eg Procter & Gamble vis-a-vis CVS). CVS will carry fewer cold medicines but they will work.
Back to education and MOOC's: delivery of a higher-quality product happens online than Barnes & Noble (or public library), with youtube (Federico Ardila), PDF's hosted on someone's site (Andrew Ranicki), or Rails/post-Rails MOOC's. More people know about more stuff because of youtube documentaries; that's already happened. It just won't improve work output, other than–we've yet to see how this pans out–millennials deciding that programming is the only decent career, and that they can teach themselves (including 25-year-olds who have held 1-9 jobs teaching for General Assembly).
My view is that most algorithmic trading success is based on payment for order flow arrangements… meaning regulations have, as ever, dictated winners and losers. I point to the ratio of lit/dark trading (US, MiFID 2, Australia) as evidence.
In the appendix of Irving Sprague's Bailout, Sprague lists all FDIC bailouts up to Continental Illinois by size. Continental Illinois was the largest rescue at only $41 billion. Second largest was First Penn at $8.4 billion. Bank of the Commonwealth, near Detroit (a chapter about the shady dealers of that bank's ownership) required only $1.2 billion in 1972. Bailint out Farmers Bank of the State of Delaware cost $360 million in 1976. No other bailouts are tabulated, although 7 other kinds of action (assisted mergers and payoffs) are tabulated.The minimum size of a G-SIFI today is $100 billion.
There are 400 free Ivy League university courses you can take online in 2019
I sometimes explore online courses looking for interesting lecture videos that I can either watch or convert to mp3s and use as podcasts.
Mr. Isomorphisms writes: 
Their list doesn't have a couple of my favorites, including Aiken's compilers course at Stanford and MIT's xv6 lions commentary on unix.
Recent mathematical finds:
-A locus with 25920 linear transformations by H F Baker (archive.org)
-Ikosahedron by Felix Klein (archive.org)
-Slodowy: platonic solids, kleinian singularities, and lie groups
-Elie Cartan: theory of spinors (more readable than you might think; written in the autumn of his life)
-Park & Yang: Yang-Baxter equations (on arXiv, written for an encyclopedia)
The A-D-E stuff is probably the most interesting mathematics ever found. (Mathematicians get to leverage the enormous and relatively obvious differences between platonic solids to make inferences about other structures.) 
Quite a few of the richest people on earth have houses here in the Kona area.
Each year I like to count the number of private jets to get an idea of how the rich people are doing, and what they think of the the coming year.
This year I counted only 45 private jets, and there were a number of empty spots.
In prior years the parking lot was overflowing with over 75 jets and being sent to Maui.
This year the jets are mostly bigger jets like G5's or larger which leads me to believe that the poor guys flying the small lears are suffering.
According to this indicator things don't look so good.
Just a follow up to see how this has tracked the past week to see if we're in a 'predictable' market regime. Sometimes when the media is flailing around saying markets are chaotic and unpredictable, I test to see if markets are behaving similarly to the way they have over the past 10 years or so. If not it can be prudent to reduce risk. I don't like taking risk down when vol goes up because my transaction cost to pnl ratio improves. How do other specs tend to size up/down? PNL? Market conditions?
I just broke into Ralph Vince's book (which came highly recommended from my mentor) because my position sizing feels fairly novice.
If a risk unit is a 10 vol targeted unit and weights were as of the 24th and total capital is 14 units:
spy    0.02
xlu    0.66
eem    0.42
fxi    0.40
vxx    0.20
ief    1.29
shy    1.69
fxe   -0.27
fxb   -1.10
fxy    1.24
gld    0.89
gdx    1.20
uso   -0.87
ung   -1.92
- so you'd be short 2 risk units of UNG, so a $240 position on $1000 of capital whereas you'd need $2,900 of 10 year futures for a 1.29 unit posi
- Hit Rate: 71%
- When right, made avg of 1.4%
- When wrong, lost .36%
- Portfolio return of .86%
- Qualitative bets: long Gold, Yen (+1%) vs Sterling -.25% = Actual return of .75%
So despite media complaints we've been in a predictable market.
Deep Survival by Laurence Gonzales. I'm re-reading it, and I'm glad I was, especially over Christmas eve, which was a survival situation. The book is a classic and must read for outdoors adventurers and investors.
Simply put, either stay out of trouble or find what it takes to survive.
Your amygdala and other hard wired parts can overcome your conscious and rational mind and get you into trouble or make a situation worse. They prevent you from perceiving the obvious. You do stupid things. Learn to understand and overcome the emotional pitfalls. Overcome fear, confusion, hesitation, and confusion.
Get skills to stay out of and get out of trouble. In trading maybe it's lowering your basis in a falling market or controlling your leverage. Have a plan, have a backup system and platform. Take decisive action, but avoid impulsive behavior and don't hurry. Know your odds, your niche, your market. Have the right information. Ignore the news. Learn from others mistakes. Be humble.
Bail out before dying.
When in trouble have a positive mental attitude. All survivors engage in a self talk dialog, as do traders. Get your self a good mantra and get yourself out of trouble. On Christmas eve my mantra was not, "you're stupid for getting into this mess", instead my mantra was, "you're smarter than the masses; you're doing the right thing and you'll make a good profit when this thing jumps back up". That helped a lot. Have fortitude.
Celebrate your successes. Believe in your success. Surrender to the pain.
Never give up.
Has anyone analyzed these two moves:
Swiss Franc - 1/15/15 (Abrupt stance on decoupling from Euro) Pound - 10/6/16 (sterling flash crash)
I don't trade Swiss Franc Futures, but I do trade Pound Futures at times. (CME FX futures products, front month)
My question that I'm trying to get answered is what would a 50 or 100 lot Stop Loss look like as far as fill? Would it have even been filled? I'm typically using about 50 tick stop losses on those products, so if I placed the stop would I have been filled at a decent price.
Any insight would be appreciated.
Thank you
Jeff Watson writes:
It would look like a very nice morsel to those hunter gatherers who trade the Swissie.
John Netto replies:
Call the Globex control center. What you're asking actually pertains to a banding issue and is something that can be a real factor in a fast market.
Jonathan Bower writes:
I used to trade most CBOT/CME/ICE products using stops for entries and exits for a decent sized fund. Typically I would stagger the order with slightly different entry points with varying limits, typically a 5 to 10 tick backruns. But when we knew energy reports or economic releases were coming out those back runs would be extended and we'd drop a few of the limits on some portion of the order to guarantee to get some chunk executed.
All that to say is there were times in pretty much all markets, but especially energies, where it could move 100-200 ticks in a blink of an eye and I'd have partial and no fills on lots of orders. So very big slippage events. We found that most of the time that was actually preferable because the market would typically come back to original levels.
However, sometimes you would just know that you should puke and do so quickly…
When I filled orders on the CBOT floor we always told our customers to expect to get filled at the high or low tick… It was probably 50/50 to be the case in the pits. I'd say it's 80/20 now if you use a stop market.
anonymous writes:
There are horror stories about Swiss Franc stops, hundreds, hundreds of ticks away getting filled. I think any speculation about how you will get filled on your stops is just banter. Lets say the next 'black-swan' event is a malicious program inside the CME data center placed by CN hackers. You could have a situation 50x swiss franc debacle. You cant beat nanosecond market making with stops so the only solution is to broaden your risk and time horizon or accept the risks associated with leverage and short-termism.
Looking at six different factors, Quarterly Changes (rolling) in
Negative Inflation, Negative Risk, Positive Stimulus, Negative Leverage, Negative Oil
Notably, this happened in the financial crisis, but also happened in other periods: These are the number of market days in each year where we saw an environment like this one
Expectancy for major assets in this environment since 2007:
The alarm goes off and I am in automatic.
Bathroom
Drink of water
Put on 3 layers of clothing
with a ski mask and knit gloves
Head out the door.
It's then, it hits me,
Time to run
To beat the cold
To chase the wind
Smell the clearness of the frozen air
Crunch through the grass
The sight of the gray trail stretches on
As far as the cloudy darkness allows
But the path is worn
Its depth goes beyond my hour allows
No ones to save me, I am alone
Stillness surrounds me
Yet I am never more alive
There is balance in my full clip
My heart goes to its top without tipping
The cold air brings power to my legs
The myriad of pains can be overcome by tapping fingers together to feel the soft knits web between them
Many lonelier pioneer than me risked all to laid down this path for me.
Today's my day to keep my path from the wild.
The miles are all mine.
The cold, the wind, the darkness with the endless vast expanses
There are always possibilities
To go on.
When the long night is over and the sun is back
I'll give it back to you.
When the flowers are in bloom
The path will be shared by many others
While most wait for dawn, it was all mine
To test me, to keep me going on this longest night.
Merry Christmas to all the lonely traders on this long night,
Russ
It's definitional that you only know the "low" in hindsight. I can't remember ever seeing a "one day bounce" after a puke of this sort–rather, the first green close produces additional up moves — since there are a ton of people waiting for the first green close to pile on (or cover shorts). All of this is short term stuff–but it will very likely result in a 4 to 8 percent rally off the low. Then you'll hear all of the pundits talking about the "retest". Blah blah blah.
I never own enough when it's going up. And I always own too much when it's going down. But I have my discipline and I stick to it. Kind of like always picking Choice B on a multiple choice exam. Always better to be consistent than to be smart. And it's only lunch time–so today's green could easily still fizzle.
Here's a holiday gift, an hour-plus presentation from Carnegie Mellon on Libratus:
Superhuman AI for heads-up no-limit poker: Libratus beats top professionals

Wiki on Libratus
One interesting thing that is clear from human vs computer poker is that a key advantage the computer has is lack of emotional response to risk, i.e., the computer never goes on tilt.
If there were ever a contrarian indicator of a down market in 2019, this may be it. The number of analysts predicting a down market in 2019: zero. (From Twitter)
Ralph Vince writes:
My numbers call for at LEAST a 40% move from here (closer to 50% really, but even that sounds crazy to me), and no prospect of a recession until at least 2021 more likely at least 2022 at this point.
David Lillienfeld writes:
With a tightening Fed (not the discount rate, the inventory)?
Stefan Jovanovich writes:
Yes.
Sentiment, by any measure I keep, is as bad if not more so than it was in 08 — but the backdrop, not just in the credit markets but in terms of energy, corporate profits, etc., profoundly different than 08, and the drop is minor by comparison. Further, unlike '08, earnings continue to grow, even over this past week.
Capital must find a home, must seek a return. Cash is a temporary placeholder, cover for the rainstorm, and for liability-driven fiduciaries, a very temporary one when you have >4% annual liabilities. How would you manage a pension in Germany or Japan? The US capital markets, with our rich return on treasuries across the maturity spectrum and equities markets that have increasing earnings are the most viable place on the planet.
And all this has come about as QE has ended, ZIRP has snuck out of it's hole to viable, st rates, and a divided congress, who needs to spend and screech like a middle-aged woman who is about to cough up her gizzard, will only find common ground on a pending transportation bill (think QE4), so "yes," to your question.
Last nail in the coffin kind of thing last month in California, with everything going full-on socialist. OK I get it: drive all the small businesses out, and all that's left is google, fakebook, apple, and other bigist lefties fulfilling their virtue-signalling duties while filling the state with illicit Mexicans who pull their levers.
As one small businessman it was sad until realizing they now own it. Every bit of the upcoming economic sh*tstorm debacle THEY OWN. Even Moonbeam knows it.
The land of fruits and nuts. Coming to your town soon.
I hope everyone is alright in this another of this year's crashes and cane events. I want to send a thanks to R. Vince and his work on risk management, which is the most important part of trading and for his comments on the subject here on Dailyspec. While one always likes to buy near the bottom, it is too easy to get over leveraged, especially in these multiple sigma events, and get hurt before the inevitable bounce comes.
Jim Sogi writes:
But you must, MUST be loading up here. You have to.
New highs will come and be well-exceeded, and likely in 2019. Every major market crack has been exceeded. This is pure emotion, Mr. Market making hay out of the imminent impeachment 6 months away.
This is not a game of brains but of patience and nerve. I hate it. I would have been happier as a bad priest.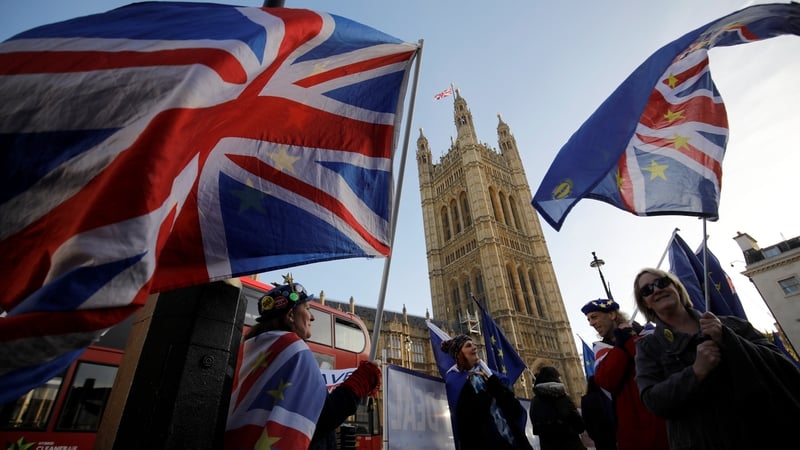 I suspect that a hard Brexit is likely for two reasons:
1. May's inability to get anyone completely on the same page as her;
2. German stubbornness. Brussels has become like Washington, where to paraphrase Kennedy "the efficiency of the French combines with the diplomatic skills and courtesy of the Germans." (For the record, my background is German)
It is not in Trumps best interest to have London fall out of bed from financial stress during this window of at least six months. Therefore, I expect serious back channel conversations between his team and the Fed to take the pressure off. That means focus on the front end curves for both countries.
If the Fed becomes tone deaf, look for back channels with the big banks and the ABA.
It's getting more pressing to do more than pause. It also gives May ammo to clean out MI5/MI6 of deadwood and clowns.
The U.K. needs to remember their place in the scheme of things.
anonymous writes:
I subscribe to the following thought: There will be a trade deal–the mutual trade volumes are simply too big. A hard Brexit (an exit of the UK from the EU without a trade deal) will cause bilateral trade agreements, later. This would severely weaken the EU as a institution. This places UK in the stronger negotiation position today. The EU negotiates for its existence–the UK "only" negotiates for trade.
The British domestic debate dominates the news–because they have free exchange of thoughts. The media on the continent is brought into line–there is no Brexit debate. (How can a topic be so controversial within UK–and on other side of the channel–all are of the same opinion?)
For Germany the EU is very important–again this places the UK in the stronger position. As usual in Europe–the timing is the big question mark–most likely drawn out. It would be not unusual to first have a hard Brexit and later a UK-EU trade deal (again with the same power distribution) There is already an US-UK trade deal in the pipeline.
I've never seen so many under 100 bucks.
One part of the Civil War that escapes almost all notice is how the United States paid for a war with a debt explosion that dwarfs everything done since 1940 - Congress and Roosevelt's first war budget. The current crisis is trivial by comparison. By 1861 year-end the Treasury was spending in a day what it had spent in two weeks the year before. But where did the money come from? Murray Rothbard and many other believers in whole number banking say Greenbacks and Jay Cooke. Er, not quite. The total issuance of Greenbacks was 8% of the total war cists, and Jay Cooke was the underwriter, not the final purchaser. The surprising answer is the people of the U.S. The public bought the bonds.
My wacky thesis is that we are seeing the beginnings of a similar event: U.S. savers will fund the Treasury's borrowings. They may, as Mr. Gundlach predicts, demand 6%; that was the peak rate for the 10/20s that Cooke sold. But, the demand will be there from domestic holders of dollars.
"Who Exactly Mopped up $1.33 Trillion of New Us Government Debt Over the Past 12 Months?"
With regard to fundamental (macroeconomic data), none suggest recession. If there is any suggestion, it would be for a market correction. That specific data (a longer-term view of Treasury tax revenues) is complicated because there are only four historical examples, not enough for reliability. However even that data seems to have run its course, as a short-term view of Treasury payroll tax receipts has turned up, meaning that the December Jobs Report will be more positive than expected. You might wonder how we know that when we are only halfway through December, but in reality the end date for that data collection is last Friday (the 14th), which is already available. So, expect some bullish data.
A quasi-fundamental piece of data we examine is the relationship between debt and equity. Specifically, we monitor the moving correlation of stocks with bonds. We view this as a fundamental item rather than a technical one, although it originates within the markets. The most bullish scenario is when both stocks and bonds are moving higher, which is not currently happening. But it is not convincingly so; it could reverse in a heartbeat.
Our technical picture is weighted more on the bullish side. Of particular interest is the calm being exhibited by the volume in options, both that of individual equities and indices, the latter being particularly used to hedge bets. In short, there is no panic there. So the players there are either foolishly complacent or simply not worried. We also monitor the sentiment difference between professionals and amateurs. It is quite clear that the amateurs are those who are in panic mode.
If we were to go further and examine breadth, specifically the advance-decline series of both issues and volume, that data has turned upward.
Our long-term experience is that whenever there is a disagreement between fundamental and technical factors, go with the technical. The technical items measure decisions having been made by real players, which does not always describe the fundamental items.
The real problem is political. We have a much different journalistic environment that we have ever experienced. Not only does the press hope to bury the President, but also the economy. Hence the rise of Socialist "stars". We do not know how to deal with that, other than it is wishful thinking on the part of the Fourth Estate, a group that historically never invests. We would expect such wishful thinking to go unrewarded.
My apologies for the lack of charts proving my points, but there is just too much data to represent.
"Investors Have Nowhere to Hide as Stocks, Bonds and Commodities All Tumble"
Certainly not our Mr Brush…bonds, grains and meats have rallied.
Ralph Vince writes:
Several months ago, the major news organizations, in a fit of grotesque hubris, announced their joint commitment to intensifying their efforts to malign the current administration.
We have watched this play out in the realm of financial news as well (which has been further diminished in recent years by the loss of some greats, e.g. Abelson, etc., to be replaced with vaccuous amateurs). Specifically, the notion of "The longest expansion in US history," (the definition of which has never been provided despite my prodding, directly and personally and off-the-record), the recent yield curve "inversion" fallacy, etc.
Has anyone seen a comparative study of the years 1929-1940 and 2005-2016?
This makes it all-the-more imperative now to do one's own homework, maintain one's own statistics, disregard the shrill sirens and observe, distinguish and conclude.
anonymous writes:
It's been slight loss of wealth YTD across all assets with real estate markets softening up. It's been an up market for 9 years straight and that failed inverse head and voodoo failure in the SPX after China gap fade in a time where most asset managers are down only fueled the frustration aggression theory which I think makes this year end tough but ultimately will manifest into a great opportunity. My two cents with no quantification.
India, Australia, Canada, Italy and France (and their banks) are coming off their rails:
"Australian House Prices Fall Most Since Global Financial Crisis"
Sydney's property downturn accelerated in November, propelling nationwide house prices to the biggest monthly drop since the global financial crisis, as credit curbs and buyer nerves continue to bite.

Nationwide home values fell 0.7 percent last month, led by a 1.4 percent drop in Sydney and 1 percent in Melbourne, according to CoreLogic Inc. data released Monday.

The drop takes the total decline in Sydney since the July 2017 peak to
9.5 percent, on the cusp of overtaking the 9.6 percent top-to-bottom decline recorded during the last recession 27 years ago. This decline is even steeper than the 1989-91 fall, showing how quickly sentiment has flipped.
Stefan Jovanovich comments:
The declines in the gold currency prices of wheat, coal, rail and water-born freight and lumber that were the "deflation" of the growth explosion of the 19th century came to be seen as "normal". They became so obviously the way things are that rising prices seemed not only the exception but also the product of conspiracy. How can urban land prices keep increasing–despite their recurring temporary panics–if it is not some kind of manipulation, asked Henry George. Even the prices of luxuries like diamonds (thank you, Mr. Rhodes) keep falling.
We are in an age in which credit has seen the same explosion of volumes that the steel industry saw with Carnegie and Krupp. The presumption has been that these loans were prudent for the same reason expansions in industrial capacity were willingly financed at fixed rates for as much as half a century. What called those industrial loans into question was the collapse in foreign exchange that was the financial carnage of WW 1. My presumption is that this crisis is not about the collapse in FX; Germans and Chinese will be able to pay for imports in 2019 in a way neither was able to do in 1919. But, what will collapse are the expected incomes of the civil service and other government pensioners (other than Social Security recipients) and their ability to borrow against their houses. It will be like the farming crisis of the industrial age–a devastation to the small holders that was unable to be softened because the political majorities would not pay for the bailout.
December 2018
Dear son:
At twelve years old you are on the verge of adulthood with many years of a productive life ahead of you. You are a good boy now and I want you to become a good man. I love you very much and are very proud of your many accomplishments and interests and wanted from my 75 years vantage point for you to have a permanent reminder from me as to guide lines as to how to make your life good for the future. While you may not find many of these points of immediate value, I hope you will go back to them from time to time and find them of value.
Perhaps most important is to realize that conditions are always changing. To be successful, you have to be ready to adjust your activities to take account of the changes that have occurred and that will come in the future. In business, that means don't go with the same trades as the past. That means be ready to quit while you're far ahead. And never make the same trades two days in a row.
Books going back to Greek and Roman times and from around the world will show you that people have always had the same problems and opportunities as in the present. The books will make you fly to different places and time thereby expanding your horizons You can and should learn from them by reading widely and often. There has always been a big library in the Niederhoffer families and I hope you will continue the tradition by reading, widely and often. You should maintain a big library of your own.
There are also certain books that you should read as a foundation and beacon that will be resonant throughout your life. You were named after a hero of Patrick O'Brian who was modeled after Nelson and Darwin. He is said to be the best historical novelist of all times and you have a complete set of his books and it is a good place to start. Atlas Shrugged is a good book to give you a grasp of what the world is like.
Any list of the 100 greatest books is good. Here are some of my additions that I have found useful and resonant Memories of My Life by Galton, The Good Old Boys by Elmore Kelton, Atlas Shrugged, The Selfish Gene by Dawkins, The Far Side of the World by Patrick O'Brien, Count of Monte Cristo, The Eye of the Needle, Gone with the Wind, Tom Sawyer and Huckleberry Finn, Monte Walsh by Jack Schaefer, Triumph of the Optimists, Don Quixote, I, Claudius, Les Miserables, stories by Chekhov, Moby Dick, Candide, Call of the Wild, Hamlet, The Great Gatsby, Gulliver's Travels, The Aeneid, How to Win Friends and Influence People by Carnegie, The Power Elite by Mills, The Structure of Scientific Revolution by Kuhn, Tale of Two Cities. To learn about Asia read Wild Swans and Shogun.
I would recommend biographies of successful people as an inspiration and a model. Biographies of the following greats are a good place to start. Beethoven, Caesar, Carnegie, Churchill, Darwin, da Vinci, Edison, Einstein, Feynman, Franklin, Galton, Jefferson, De Kruif (Microbe Hunters), Madame Curie, Pasteur, Shoenberg (Life of the Musicians), Steinbeck, Twain, Vasari (Lives of the Artists), and Washington are all inspiring and educational. You can always profit and be inspired by reading them again.
All areas are connected and in order to be a complete and competent person you should have a knowledge of and study textbooks in accounting, astronomy, biology, chemistry, geology, geography, investments, law, mathematics, music, physics, spatial relations, and statistics.
Try to learn as much as you can. You never know when you'll be able to use a subject that you could have learned when you were young. You never can tell when a subject that you have learned will enable you to be productive and gain insights. Events tend to repeat and the same goals and problems arise whether in ancient or modern times so it's good to know history. Historical novels are a good way to get a foundation.
Many of the things below are based on good and bad things that have happened in my life or those of my friends. I hope you will profit by avoiding the bad and emphasizing the good.
A good life should encompass a love of children, women, nature, books, music, sports, and art. To have a good life you should combine many areas of interest. Study computers and all of their aspects.
Don't give up on things that you're not expert on. Try to find a good mentor.
Listen and learn should be one of your guiding principles. Don't argue about politics or religion.
Put in that extra effort when you're good at something and emphasize it.
Take lessons from experts whenever you can. Research online to find out expert advice in fields you're interested in.
It's nice to have hobbies: checkers, chess, food, music, shells, a sport like squash or tennis, trees, mechanical things are good ones.
Read. Read a lot. Lots of topics, fiction as well as non-fiction. When in doubt, read.
At a fairly young age read L'Amour's Education of a Wandering Man, Churchill (My Early Life) and Richard Feynman's What Do you Care What Other People Think?
HEALTH:
Exercise every day. Keep your blood pressure down with a systolic below 110. Get a CEA test at 40 years old. Brush your teeth and waterpik twice a day. Don't eat smoked food. Eat four times as much fish as meat. Get out in the sun at least 30 minutes a day. Get to sleep before 12 midnight. Don't eat food after 9 pm. Try to get up with the sun when possible. Don't be tempted to smoke or do drugs. A little exercise in the morning to start your day will make you more productive and healthier. Keep your weight down to under 3.4 pounds per. Cut down on eating red meat. A mile a day of exercise every day should be your goal. When traveling jog in a park or in the hotel exercise room.
Find a good doctor and treat him/her very well so that you receive special attention and advice.
Learn to breathe and run properly, especially on the balls of your feet.
PERSONAL:
Be good to Susan and your mother, be guided by Roy, and try to be friendly and appreciative with all your sisters.
Never count on friends when you are in a crisis.
Stay away from hoodoos.
Romance Advice:
Marry a woman who you like in everyday things. Be solicitous to your romantic partners. Always let your partner have a climax first. Never force your partner to do something she doesn't want to do. All romance should be at least 10 minutes. When the brain in your penis and your head differ, go with your head. Always give your girlfriend more than she gives you. A good test of a girlfriend is to think about how you think she'll behave in adversity. Never say anything bad about a friend's girlfriend.
Look at your girlfriend's mother before marrying her to see what her character and looks are when she's 50 or 60.
Don't spend more than an hour a day on computer games.
The best friends you'll have are your relatives. They are the only ones you can count on.
Try to stay close in business and personal life with people who good things happen to.
You are not what you eat, or what you drive or where you live. You are you. And if that is not working out for you, changing your diet or car or home will not fix the problem.

Video games may not make you violent, but they certainly do not make you a better son, student or friend. Play them sparingly.

You only get out of something what you put into it, so are you spending time now on something that will give you back what you want?
Sleep will not solve all of your problems, but not sleeping will create new ones.

Never let your sisters down, they are irreplaceable and will be your longest friendship in life and, one day, will be the only people who remember your childhood.

Be the kind of boss, teacher, father, and friend that you had, or wish you had.

Choose your friends wisely. If they are jerks, you will not be far behind.
Try to spend your time with friends that you admire
Calling your parents for no special reason is always a good idea.

Never assume anything about another person's wealth, health or happiness. All too often one is mistaken.
Remember that other people are the same as you. They have the same feelings and the same thoughts.
There are bad people. Avoid them. Don't let them engage you. Walk away.
It's not enough to be smart. Work harder than the next guy, practice more, try harder. When you're young and smart everything seems easy and it can breed complacency.
Clean up your own house before you start criticizing anyone else or the world.
Remember not everyone thinks the same way you do: This isn't about opinions. It's about the ability to process information, debate, discuss. It's important to remember your mind may work differently than everyone else's.
Life is 10% what happens to you, and 90% in how you react. Be agile, open, and willing to understand that things don't end up how you might plan.
Don't care what other people think. Live based on your value system and beliefs and ignore what other people think.

Pick a baseball team. Stay a fan through good, bad and ugly. Learn to love the game as it has much to teach you if your listen.
Be good. That's what my father wrote to me on my 13th birthday. The Boy Scout creed, is a good place to start. Be trustworthy, loyal, helpful, friendly, courteous, cheerful, thrift, brave and clean. If you follow these guidelines along with the advice in this letter you will grow up to be a productive, healthy, and successful man.
FINANCE:
Never get in over your head. Never sell short. Buy and hold is the best strategy. Stocks have gone up 50,000 fold in the last 110 years so it's a good place to put any savings. Get up early in the morning. Don't do anything illegal. You'll never be able to get restitution if you do. Always keep something in reserve. Beware of down Fridays. Count whenever you can. Be mindful of stopping when you have a good gain rather than what most people do in stopping at a big loss. Remember that you have to get out of an investment as well as getting in. That means that you have to take account of the liquidity of your position. When there is little liquidity the other side will often form pools and cliques against you. Take account of the vig or rake on all investments. That's a constant. And you can't overcome a big rake or vig of say more than 1/30 the of your expected gain or loss. Be mindful of ever-changing cycles. Read Bacon (Secrets of Professional Turf Betting). Remember deception is everywhere. Things are seldom what they seem. The spider and plants have a million ways of hiding the true or emphasizing the false. Human have all these deceptions plus what they have learned from nature, war, and politics.
Remember to put all deals in writing. Take account of the potential worst case scenarios and put what you'll do (for example a buyout agreement) in writing.
Negotiate everything.
Don't be concerned about the dollar or the clock but think for the long term.
When you lend money to a friend, don't expect to get it back.
Don't settle your disputes with litigation or lawyers as the bills will be greater than any expectation of recovery.
A good accountant is very helpful and knowledge of accounting is very useful.
When you buy collectibles as investments, always buy the best. Usually it pays to buy the more expensive items rather than the cheapest.
When you are way up, have a point where you would liquidate after you've lost a certain amount.
Make sure you value your time when taking into account the cost of any activity.
Learn about real estate as well as stocks.
Be generous and fair. Never cheat.
If a man can beat you, walk him, i.e. don't play poker with a man named Doc.
Covering your tracks reveals a faulty character. Real men own up to their mistakes, apologize and try to put things right.
Boldness always trumps brilliance. Just make sure you can back it up – at least most of it.

It's okay to fail. Take lessons away from every failure and use it in future endeavors. All the best athletes have learned more from their defeats than their victories. See edspec on Lacoste for this.
Avoid local bias - remember that if two or three people tell you something, doesn't make it so.

Travel is good. It widens your perspective and give you new ideas. Leave the United States for at least a week every two years.
If you don't like your job, quit. Quit the moment you feel like you're only doing it for money. Don't waste your time and life (especially youth) on things that do not interest you. You'll find money elsewhere.

GET EVERYTHING IN WRITING. Don't start any job without a contract with terms in place. If someone owes you a debt, get a promissory note. Hard lesson to learn because you'll probably get hit once or twice before you learn this one, as I did.
Always ask "What's in it for me?" Saying NO leaves you more power than YES as you can change a no to a yes much easier.
It's okay to fail. Take lessons away from every failure and use it in future endeavors.
The one thing that is constant is change. Be ready to adjust.
Remember, even though it sometimes I expect too much of you, I am proud of you and I love you very much.
"Insiders Are Buying Heavily as the Crowd Continues Selling"
Steve Ellison writes:

Attached is a graph of the Vickers insider ratio. They consider any insider sell:buy ratio under 2:1 to be bullish. The current 8-week average ratio is 1.46:1. Given that an 8-week average is mathematically equal to a centered moving average 3.5 weeks ago, this suggests insiders have been buying since last month.
Leandro Toriano writes:

This has been a tough year, much tougher than the mere declines in the broad markets would indicate. Yet, throughout this year, every metric I keep has remained positive. Each week, I watch the EPS on the S&P 500 tick upwards (something that was not occurring from 2014Q4 through 2016Q1).
It's a correction in a bull market, of the 1984 or 1994-type (and, politially, more like the latter).
In the past few weeks however, the major sentiment gauges - the contango structure of Vix futures and the AAII sentiment data have reached levels rarely seen, and when they have been to these levels, protracted market run-ups lasting of at least a year ot two have followed. I think recession is entirely off the table in 2019, perhaps even 2020, and fits more in the 2021 camp (which is about the earliest we can see it manifest given the 7-year liquidity cycle).
You're not going to time this perfectly. It's a great era to be a buyer of stocks here, despite what might transpire tonight and tomorrow.
I received a correspondence from a friend entitled "is this useless shit index signaling S&P declines?"
It prompted me to try to count something I had been wondering about:
1940: $284
2000: $602
Annualized rate of inc: 1.26%
2000: $602
2017: $982
Annualized rate of inc: 2.93%

(Data sources)
1. While the returns are not statistically significant during the periods of death cross since 1970, it could have avoided all but one bear markets (except 1987, when death cross came after everything is over). Bear markets references can be found here.
Here are death and golden crosses since 1970:
.
.
.
.
.
.
.
.
.
.
.
.
.
.
.
.
.
I recommend the Pbs documentary The Ghost Army
War, deception, art and glory come together in the documentary film "The Ghost Army," the astonishing true story of American G.I.s — many of whom would later have illustrious careers in art, design and fashion — who tricked the enemy with rubber tanks, sound effects and carefully crafted illusions during WWII. Filmmaker Rick Beyer tells a remarkable story of a top-secret mission that was at once absurd, deadly and amazingly effective.
I'm particularly fascinated by the game of traffic analysis.
NSA article on traffic analysis in WW1.
From a NYT article:
In the past 60 years, every recession has been preceded by an inverted yield curve, according to research from the San Francisco Fed. Curve inversions have "correctly signaled all nine recessions since 1955 and had only one false positive, in the mid-1960s, when an inversion was followed by an economic slowdown but not an official recession," the bank's researchers wrote in March.
anonymous writes:
Cleveland Fed has a dedicated website on the YC. Lately the probability of recession in the next year has increased to 20%+ some good literature on the subject by the NY Fed.
While historically it has been a solid predictor, the timing is tricky and not stable (can you afford to be short the market at least a year before a recession) and its predictive power has decreased over the years. The evidence in foreign markets is also mixed (look at the UK in 2000s where a decent portion of the time the YC was flat/inverted). It is what someone will call a weak predictor. One would think that you might find a better forecast in specific industries/sectors (eg financials) than the market as a whole.
It's worth mentioning that inverted yield curves were the norm before 1900. Most academics attribute that to wars; if a country survived in the short-term (wars), it had less risk over the long term. Similar to the VIX term structure during sell-offs.
Peter Ringel writes:
We had so many bogymen on the news-wire today.
Everyone is free to choose the fear he or she desires:
- yield curve
- Russia military aggression (old news- but displayed as new)
- Italy risk (old news)
- Brexit fail
- Trump-China back paddling ("China is puzzled" <- this one is real IMO )
- FED talk
- IRAN war (old news)
Probably all a campaign.
Ralph Vince writes:
Alright, since the media is yield curve obsessed, I'm copying what I posted to another list, expletives deleted.
This talk of an inverted curve by taking segments out is the most ignorant discussion in the media on the topic i have ever seen. When there are inflection points in the curve, which are COMMON, historically, there are portions of inversion, of course.Throughout the late 90s, when the 20 was above the 30 year, was anyone calling it an INVERTED YEILD CURVE!!!!! (and screaming about it, as they do now?)
In late 1998, there were at least FIVE inflection points using the main maturities on the constant curve, and three segments that were inverted. Things were pretty strong in the economy until hints of slowness in 2001Q2.
This is more bull***it financial writing, along the lines of "longest expansion in history," etc.
Who knows, maybe a slowdown is upon us (not evident in any numbers I keep - yet) but the yield curve is NOT inverted.
Russ Sears writes:
Perhaps they have learned after Trump's election that making the first move instills confidence in the dip buyers Trump optimism. But selling after a big up Trump day the opposite.
anonymous writes:
It would seem that those that believe Trump knows what he is doing now move regularly before those who doubt him.
Kora Reddy writes:
1. When T10Y2Y goes below zero for the first time in 250 days (one year) and forward $SPX index returns:
.
.
.
2. When t10y3m goes below zero for the first in a yr:
.
.
3. When T10YFF goes below zero for the first time in a year:
.
.
.
.
.
The Hawaii surf report this morning was for 15-20 foot waves and the conditions were good. I got some big ones, but it was a tricky take off. Some really big ones were coming through, so it did not work sitting waiting for the smaller 15 footers because if you sat inside, the big ones would wash you all the way to the inside for a four or five wave thrashing. The best bet was to have a big wave board like my 9 foot Barry Kanaiaupuni big wave gun and drop into the bombers. I had almost a perfect day by catching some big ones on the outside that came right to me where I was sitting and I dropped in and rode all the way on the big wall to the inside. Quite the thrill. The pack on the inside was getting hammered by the big set and got washed in and took a thrashing. I've surfing there for 40 years and know the spot well.
The market report, though not advertised was similar to the day before with 100 point waves. A volatility cluster, or a big wave swell. Before the big waves started, the lack of vol made trading almost a waste of time, and actually especially dangerous. With the narrow range, one tends to pile on the leverage to get some returns, but after months of 7 point ranges, with each passing day of low vol, the survival stats tell you that your time is running out and a big blow out is on the horizon. The other thing is when the big waves come, got to be ready to charge, as well as being prepared for a thrashing.
I recommend to the group the TV show on Netflix Turn: Washington's Spies. It's based on the book Washington's Spies: the Story of America's First Spy Ring I believe. I enjoyed the series very much!
Ralph Vince writes:
Turn is excellent. I second Scott's motion.
A good disguise book:
The Master of Disguise: My Secret Life in the CIA
A friend said to me: "I was in Chicago for a quant conference (with Bitcoin PhD's, unbelievable. for $3000/head.) and saw large numbers of desperate urban homeless. In one case a young man was bypassed by people in expensive clothing on their way to expensive drinks, who then looked at their phones while he was staggering, helpless. (I think the drinks signs were like $30/drink.) That kind of stuff is more pervasive than I remember in the US."
No one is claiming this ubiquitous phenomenon is not tragic. The argument is about who, if anyone, should pay. Let's say you are 5 stdev smarter than him, and perhaps we agree you should pay for him. I am not so smart, but my simple father taught me to fight. If you want me to pay we will fight over it.
That is the argument. Against nature.
anonymous replies:
I would disagree with the question "who should pay". It's not a lack of people paying or amount paid. Lack of money is not causing these problems to grow. It is where the money is going before it gets to those needing a hand. The government has ever incentive to keep those receiving money dependent on them and without any tough love for those that refuse to meet them the best they are capable of to receive aid.
We are so afraid of someone falling in the cracks that we make it ok to make terrible choices without any real consequences for so long until many are hopeless. We have made the cracks huge by building these costly safety nets on the edges.
The last mile problem of charity can only be solved by those nearest the situation not those pandering to voters.
We are now 2 decades into the electronic world that does not require people to be at keyboards or to speak and listen to others. Even those of us who never trade now understand that "the bond market" for U.S. Treasuries is not an organized exchange but an over-the-counter market in which all interdealer trades are handled through interdealer brokers (IDBs).
As the post on Liberty Street Economics reminds us, "(u)ntil 1999, nearly all IDB trading occurred through voice-assisted brokers, in which dealers executed trades via phone. In 1999, the eSpeed electronic trading platform was launched, and in 2000, BrokerTec, a rival electronic platform, began operations. These fully electronic platforms paved the way for high-frequency trading, in which traders rely on speed to identify and act upon trading opportunities. The platforms soon accounted for nearly all interdealer trading of the on-the-run notes and bond(s), the most recently issued notes and bond(s) of a given maturity.."
"(I)nformation in high‑frequency markets no longer pertains to only the active side of a trade. Algorithms and dynamic trading strategies enable traders to chop a large order into smaller ones and hide them in the limit order book at various layers. They subsequently show up on the passive side in resultant executions. Thus, estimates of price discovery based on solely trade data are likely to be unreliable."
The Subject Line is a quotation from Numbers 23:23. It was the first message ever sent and received by Samuel Morse's telegraph. (May 24, 1844). Without that invention there would never have been an American Civil War because "the news" of state secessions and Fort Sumter would not have been what "social media" claims to be now: instant and universal.
It seems to me that the paradox of the present situation is that even the loudest news items are now squeaks in the Shannon transmissions of information. "The public" and its money is no longer captured by any single headline.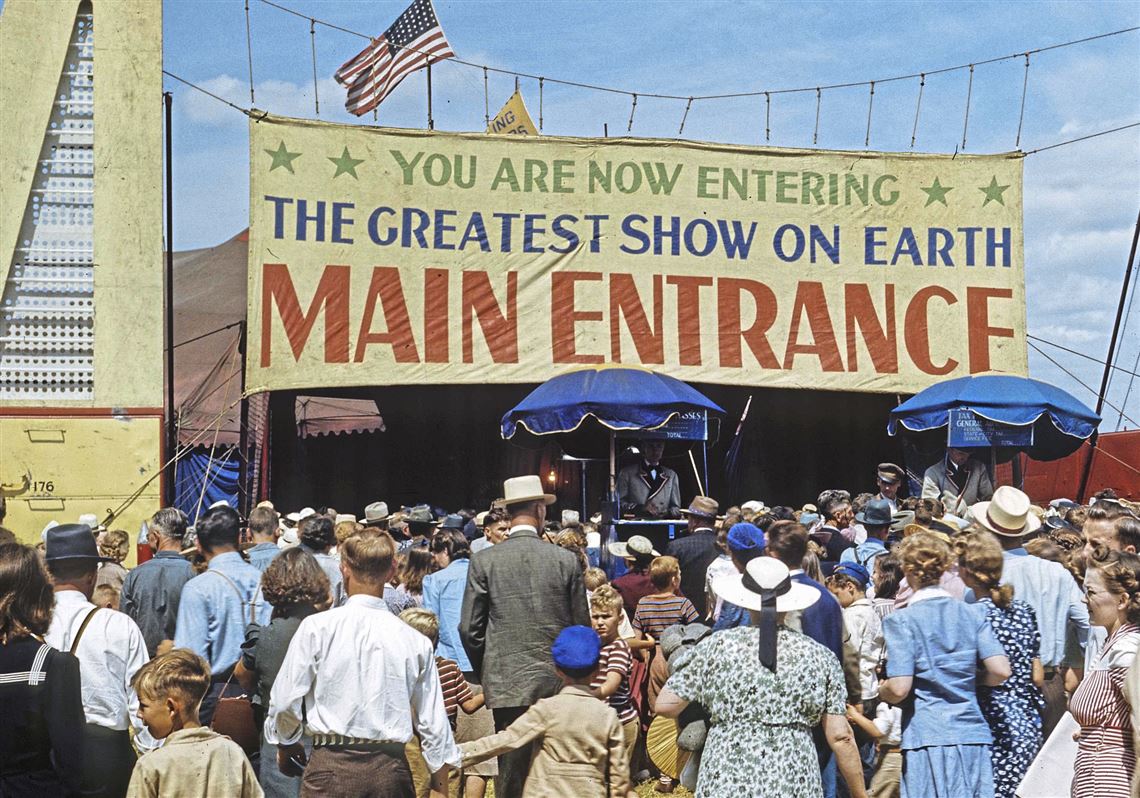 This is very nicely done and I wish it were even longer, like a Ken-Burns-style series:
This four-hour mini-series tells the story of one of the most popular and influential forms of entertainment in American history. Through the intertwined stories of several of the most innovative and influential impresarios of the late nineteenth century, this series reveals the circus was a uniquely American entertainment created by a rapidly expanding and industrializing nation; that it embraced and was made possible by Western imperialism; that its history was shaped by a tension between its unconventional entertainments and prevailing standards of respectability; and that its promise for ordinary people was the possibility for personal reinvention. For many Americans, the circus embodied the improbable and the impossible, the exotic and the spectacular. Drawing upon a vast and richly visual archive and featuring a host of performers, historians and aficionados, The Circus follows the rise and fall of the gigantic, traveling tented railroad circus and brings to life an era when Circus Day would shut down a town and its stars were among the most famous people in the country.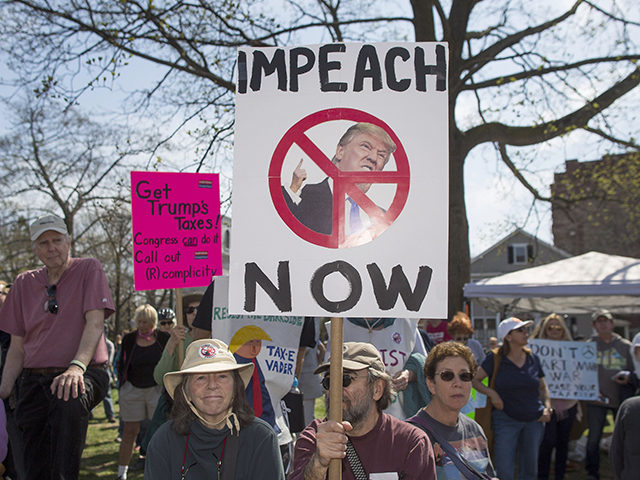 This article predicts the impeachment odds near 50% for next 2 years
What are the obvious stocks/commodities/currencies that would directly benefit from an impeachment, if any? Which would decline?
The private prison stocks used to trade somewhat as an impeachment proxy but with the ousting of sessions and change in tone re: reform, no longer intuitive.
My thought would be putting on an appealing spread trade to hedge the odds market which feels very aggressive
Ralph Vince writes:
First things first.
I don't see Trump and Xi bypassing an opportunity to goose their markets. Expect a statement from both of them, jointly, to the effect of "we're working on a deal, we're getting close, it's complicated, there are lots of issues, but it's coming."
I've been sucking wind on these commodity etfs for it seems like years.
I'm starting to wonder if they are like an outdated unchanging index. When a commodity gets expensive, technology just figures a way to use something else and bypasses a hard to get resource. That's why we haven't run out of stuff and Malthus was plain wrong. Peak oil was wrong. I think I'm wrong.
My friends and family are getting teslas. Oil is headed to zero. Better to invest in tech not commodities.
Pheasant season just opened in Slab City and right on the tick of 5:51 AM of the shooter's time table a salute of fifty shotgun blasts startled me from sleep in the weeds. The shooting continued for the next thirty minutes until I decided to risk rising, and on peeking out the bushes discovered hunters stationed every quarter mile for as far as the eye can see. Every few minutes a hawk sound screamed through the air and dozens of bats flicked off the branches. The hunters were using hawk callers to uproost the pheasants, but hawks also hunt bats. It was a wonder the hunters didn't shoot each other, but as they didn't I felt safe in rising and walking out the battlefield. The scene put me in mind of the sheriffs chasing fugitives through Slab City. There are so many citizens on the run, that the sheriffs 'shake the bushes' out their loudspeakers, 'We know you're in there, come out with your hands up!.' The sheriffs are nearly as successful as the bat hawks who capture prey on 40% of their attempts. They don't necessarily catch the fugitive their looking for, but they get one.
Slab City is crawling with spies for the military, feds, police, and for Slabbers. The local town dick may be identified by her large breasts. All the undercover people look, dress, and party harder than the true citizens, and are hard to pick out. The only real cues are their hard pistol callous on the heel of hand, and they cannot hide an extremely high innate intelligence, which unfortunately is also prevalent among the residents.
Most of the spies are inserted long term here, but have arrived in the past two years in conjunction with thefts from the military base and macabre murders in the Slabs. You'll see tattoos appear and disappear overnight as part of their disguises. In regard to the recent decapitation of the knife sharpener, someone else found a head with a mop of curls on the ground not far from my camp. A neighbor approached it, was freaked out, and went for a stick to probe it. His companion kicked it and screamed in pain, for it was a stone with a wig on top. They called me to investigate and the wig looked exactly like my hair that had been cut two days earlier down the road. I didn't want to touch it either, but returned the next day, and on examining the wig it was not my hair but the ugliest piece I've ever seen. I took it to camp and washed it, and bought a balloon to stick it on in a window when I'm absent. I wear a different wig when I leave town so I won't be recognized and my place robbed.
The Prez was right with all his comments about Powell being hawkish and "not a little bit satisfied with Powell" and the markets all over the world gave everyone wealth. But now we shall have to hear about "succumbing" and "interference" and the inviolable "independence of the Fed being violated".
Pete Earle writes:
Here is something I wrote a month or two back regarding the media assertion that the current President is conducting himself in manners vastly outside historical norms.
Archives
Resources & Links
Search