I found this article about Gustav Born quite fascinating.
Gustav Born was a physician and pharmacologist who taught the world about blood clotting. In 1945, he was posted as a British army doctor in Hiroshima, and noticed that most of the survivors of the atomic bomb suffered from chronic bleeding. He demonstrated that exposure to radiation destroys the body's platelets to cause bleeding and laid the basics for treatment of bleeding and clotting disorders, some of which are still used today.

In a lifetime of research, he made major breakthroughs in histamine, stomach acid secretion, how involuntary muscles work, how adrenaline works and much more. He demonstrated how aspirin helps to prevent heart attacks and strokes, how high blood pressure can cause heart attacks, and how plaques break off, which causes clots to form resulting in heart attacks. He showed how white blood cells help to prevent infections.

Brilliant achievements often come from having outstanding genes and being exposed to brilliant people. The number of famous and brilliant people in Gustav Born's family is impressive and the creative genius of their close friends and colleagues is almost unbelievable.

Refugees from Nazi Germany, Gustav was the son of physicist Max Born, who received the Nobel Prize for his work on quantum mechanics and whose friends included two of the greatest physicists of all time, Werner Heisenberg and Albert Einstein. In 1933, when Gustav was 12 years old, Hitler came into power in Nazi Germany and his father lost his job as physics professor because he was Jewish. Gustav Born remembers his classmates refusing to play with him and hitting him because he was Jewish.

Albert Einstein told them to leave Germany immediately. These were horrible times, but some non-Jews showed great courage. Nobel prize winner Max von Laue, who was not Jewish, suffered greatly for supporting his Jewish colleagues. World famous and Nobel Prize winning physicist Max Planck went to see Hitler in person to ask him to let Jewish scientists keep their jobs, but Hitler "foamed at the mouth and wouldn't let him talk any more". Sixteen Jewish refugees who fled Nazi Germany went on to win Nobel prizes.

The Born family moved to Cambridge University in England, then to the University of Edinburgh where Max Born became professor of physics. Gustav was a brilliant student who could have studied anything, but his pacifist father encouraged him to go to the university's medical school so he could avoid having to kill anyone in the coming war with Germany. His grandfather was also a physician.
Stefanie Harvey writes:
It would be 17 if Lise Meitner had not been excluded in 1944 (the prize for Chemistry went to Otto Hahn exclusively.)
Crumb & Mairovitz's book about Kafka argues that 1. Kafka has been reduced to a single adjective by those who haven't read him thoroughly 2. Jewishness, Jewish mysticism, and the mystical experience of the Jewish ghetto where Kafka spent almost all of his life, are the real takeaways from his work.
The second piece was strongly coloured by a father who always called him a failure, who frightened him even as Kafka tended to the old man in his dotage. The US census shows that more 20 somethings are living at home (with more degrees than ever). Pace Charles Murray, changes in living arrangement particularly the American (versus, eg, Saudi, Surinamese, Pakistan, Burkina Faso) seem to me a likely change if the U.S. jobs picture stays bad.
Stefan Jovanovich writes:
It is difficult to tease out of the census how many "children" lived at home while working in the 19th and early 20th centuries. Our present world only began with the Fair Labor Standards Act which Congress and the President enacted in 1938. It made employment of anyone under the age of 16 a crime; but the Census had not bothered tabulating the numbers for the problems that the Progressives were solving.

The 1900 Census questions, for example, do not ask how many children are working.
Neither, for that matter, do the 2010 questions.
The American Community Survey–the "long form" questionnaire–does ask the question; but it has only been used since 1998.
It may be a scandal that people are living at home; but it may be that people are sensibly concluding that, in "average" residences that are 3 times the size they were in 1950, there is no more reason for the "children" to move out before they get married than there had been when most people still lived on farms.
I don't have the answer; but, then, neither does Charles Murray. He just likes the idea that there was once a golden era when all Americans were "normal".
Mr. Isomorphisms writes:
Freud lived at home until a wealthy patron set him on his course of nervous therapy, setting him up with enough wealth to afford a home in which to put himself and Martha Bernays.
So did D'Alembert (inventor of the wave equation)–with his adoptive mother–until his 40s.
Early US video, eg the "Brooklyn ghetto fish market" (and you can cruise around on loc.gov or getty images to see more), shows a lifestyle much like what Mairovitz tells of Kafka's upbringing. As for people who neither would be worthy of depiction by Ms. Austen nor influenced the course of intellectual history–information on their lives is scarce indeed.
I'm not sure it's scandalous for families to share houses. For whatever reason, that became Americans' expectation, even though only a couple generations ago flophouses, boarders, county poorhouses, and many other arrangements were common. It's still an open question how money and jobs link to fertility and housing arrangements. Chinese migrant workers come to mind. I heard there is a law that children who work in factories MUST return on certain dates to their parents in the country.
The part of Murray's most recent book that I like to focus on is the geographic segregation of rich and poor. He contrasts Manhattan in the 1950s to the 2010s. The point was made by Tom Wolfe as well (Bonfire of the Vanities is now 30 years old, if you can believe that).
It was a ten-dollar ride each morning, but what was that to a Master of the Universe?
Sherman's father had always taken the subway to Wall Street, even when he was the chief executive officer of Dunning Sponget & Leach. Even now, at the age of seventy-one, when he took his daily excursions to Dunning Sponget to breathe the same air as his lawyer cronies for three or four hours, he went by subway. It was a matter of principle. The more grim the subways became, the more graffiti those people scrawled on the cars, the more gold chains they snatched off girls' necks, the more old men they mugged, the more women they pushed in front of the trains, the more determined was John Campbell McCoy that they weren't going to drive him off the New York City subways. But to the new breed, the young breed, the masterful breed, Sherman's breed, there was no such principle. Insulation! That was the ticket. That was the term Rawlie Thorpe used. "If you want to live in New York," he once told Sherman, "you've got to insulate, insulate, insulate," meaning insulate yourself from those people. The cynicism and smugness of the idea struck Sherman as very au courant. If you could go breezing down the FDR Drive in a taxi, then why file into the trenches of the urban wars? (The same review critiques Mr Wolfe for drawing characters for whom he has no sympathy.)
Howard Gillette Jr's book on Camden, NJ, begins with a similar outlook from even earlier.
Hazzard of New Fortune, William Dean Howells
A HAZARD OF NEW FORTUNES.

At Third Avenue they took the Elevated, for which she confessed an infatuation. She declared it the most ideal way of getting about in the world, and was not ashamed when he reminded her of how she used to say that nothing under the sun could induce her to travel on it. She now said that the night transit was even more interesting than the day, and that the fleeting intimacy you formed with people in second and third floor interiors, while all the usual street life went on underneath, had a domestic intensity mixed with a perfect repose that was the last effect of good society with all its security and exclusiveness. He said it was better than the theatre, of which it reminded him, to see those people through their windows: a family party of work-folk at a late tea, some of the men in their shirt sleeves; a woman sewing by a lamp; a mother laying her child in its cradle; a man with his head fallen on his hands upon a table; a girl and her lover leaning over the window-sill together. "What suggestion! what drama! what infinite interest!
Gillette compares this to himself as a suburb-dwelling commuter living the good life whilst gawking at the commoners in the United States' favored image of its post-industrial failure.
A case study in multiple comparisons and a warning against using cart for market prediction:

"Exercising for 90 Minutes Or More Could Make Mental Health Worse, Study Suggests" by Sarah Knapton, Science Editor
Steve Ellison writes:
A statement by Mark Hulbert in Sunday's Wall Street Journal raised my suspicions. He said that the percentage of household financial assets invested in stocks had an R-squared of 61% since 1954 in forecasting the net change of the S&P 500 over the next 10 years.
There have only been 6 non-overlapping 10-year periods since 1954. I have not gotten around to getting the data for household financial assets, but how could any factor possibly have an R-squared of 61% with any significance after 6 observations?
I will grant that the indicator makes some intuitive sense from the perspectives of "copper[ing] the public play" and waiting to buy until the old men are hobbling on canes, but I question the statistics.
Link and relevant excerpt below:
The most accurate of the indicators I studied was created by the anonymous author of the blog Philosophical Economics. It is now as bearish as it was right before the 2008 financial crisis, projecting an inflation-adjusted S&P 500 total return of just 0.8 percentage point above inflation. Ten-year Treasurys can promise you that return with far less risk.

Bubble flashbacks

The only other time it was more bearish (during the period since 1951 for which data are available) was at the top of the internet-stock bubble.

The blog's indicator is based on the percentage of household financial assets—stocks, bonds and cash—that is allocated to stocks. This proportion tends to be highest at market tops and lowest at market bottoms.

According to data collected by Ned Davis Research from the Federal Reserve, this percentage currently looks to be at 56.3%, more than 10 percentage points higher than its historical average of 45.3%. At the top of the bull market in 2007, it stood at 56.8%.

Ned Davis, the eponymous founder of Ned Davis Research, calls the indicator's record "remarkable." I can confirm that its record is superior to seven other well-known valuation indicators analyzed by my firm, Hulbert Ratings.

To figure out how accurate an indicator has been, we calculated a statistic known as the R-squared, which ranges from 0% to 100% and measures the degree to which one data series explains or predicts another.

In this case, zero means that the indicator has no meaningful ability to predict the stock market's returns after inflation over the next 10 years. On the other hand, a reading of 100% would mean that the indicator is a perfect predictor.

Since 1954, according to our analysis, the Philosophical Economics indicator had an R-squared of 61%. In the messy world of stock-market prognostication, that is statistically significant. Our analysis begins in that year because that is the earliest date for which data are available for all of the other indicators that we studied.
Nice summary vid with stats for the impressive Mr. Trout: "Mike Trout is the God Of WAR"
"Payroll Tax Receipts Growth"
Reconciling macroeconomics and "job chatter", understand that the data do not support the enthusiasm of the news. Everywhere there are reports that the number of job openings outweigh the numbers of those looking to be employed. That may be the case, but the fact is that they are not being employed. Not yet at least. Maybe it is because the prospective American workers are unqualified (e.g. cannot pass the drug tests).
Whatever the reason, the jobs are not getting filled. That will change, but it may require some technology to assist the new workers. The trick is to make the job simpler for the unqualified, but no so much so that their jobs can be taken over by robots.
There are countries that have significant growth, and it is usually where the education system has provided the students with more than a sense of entitlement. Pardon my pessimism. We are actually quite bullish, but we would appreciate it if the numbers confirmed. Soon.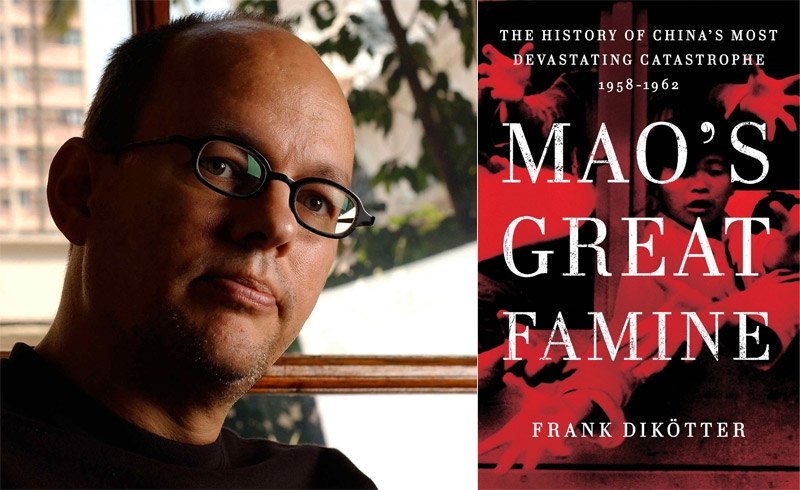 Immeasurably tragic but fascinating story of social engineering and the unintended, and often bizarre consequences.
Frank Dikotter on Mao's Great Famine:
Historian Frank Dikötter of the University of Hong Kong and author of Mao's Great Faminetalks about the book with EconTalk host Russ Roberts. Dikötter chronicles the strategies Mao and the Chinese leadership implemented to increase grain and steel production in the late 1950s leading to a collapse in agricultural output and the deaths of millions by starvation.
This could be a game changer: "The Corn of the Future is Hundreds of Years Old and Makes its Own Mucus"
The dollar is strong and looks like its getting stronger. CAD is .76 NZD is .66, Eur is down to 1.14. Not sure if this is good or bad. Using the big mac scale, prices in Canada were high, but their economy is suffering. They rely on resource extraction, and its a losing economy, because once the resource is gone, the place is ruined, the multinationals leave, and the local get the shaft. Land is cheap in Canada. By the way, the Okanogan wines are fantastic.
I'm heading to New Zealand, and will report, but its getting really popular down there with Chinese. Busloads of very loud and arrogant acting tourists with expensive clothes fill tourist spots. Land used to be quite cheap but has boomed over the last few years. Gas was over 8/gal.
Last year, Japan was really cheap. Cars are cheap. Hotels are under 100, meals are cheap. People work incredibly long hours there. You see the same people working the restaurants early in the morning and late at night. They are polite, but there is a weird underlying tension. in Japan, French wine is $7 a bottle from the prime regions.
Someone once said if there are major tectonic shifts occurring, look to the currencies. With rising rates, one can understand the strength of the dollar.
Slab City is a school for the unorthodox, and a suggestion to traditional education, in a nod of gratitude to famous educator John Gatto for laying my own techniques as a sub-teacher of ten years. It won't do to tinker with schools and try to make them better. We have to start from the ground up in a free market place like Slab City and reconsider what education is.
The most enjoyable teaching is on a thick carpet or outside under a shade tree with no furniture, no blackboard, no textbooks, and no purpose. The discussion follows free flow thinking, with questions asked and answered, and I've never seen so much learning take place, for me and my students, anywhere else.
I tried to create the same feeling in the traditional classroom by literally throwing the text across the room to get attention, lecturing off the cuff on the topic of the day, rewarding paperclips for original thinking, and paying for projects in a capitalistic ploy that worked. It earned me the highest praise from students and faculty, while the third crafty side of education called administration fired me for being a maverick. I hit the rails, then the city streets of thousands of world communities, narrowed the best learning spots to a handful of utopias, and that was my passport to higher education in Slab City.
School is a major actor in the recent failure of America. The school crisis is an even greater social crisis. Our nation ranks at the bottom of the world's 35 industrial countries in reading, writing, and math. At the very bottom! My observation from the trenches is that our schools are designed to produce formulaic human beings whose behavior can be predicted and controlled.
Some form of free market in public schools is the likeliest place to look for answers to education. The free market would include family schools as at Slabs, homeschools, small entrepreneurial ones, crafts schools, vocational, and I favor the old man with a dunce cap behind Ronald McDonald fielding life's most mysterious questions easily from his vast learning, to compete with the government schools.
Students can volunteer for the kind of school they wish, even if it means self-education.
Whatever education is, it should make you a unique individual, not a conformist, and energize your spirit to tackle big challenges and achieve. It should make you a morally rich person who enjoys whatever you're doing. The better classroom for this for a child or adult is a rolling boxcar, city barbershop, hiking trail, doorstep of an uncharacteristic mentor, or weird town.
A walk through Slab City is going from slab to slab, that is, class to class, and talking to people. If they won't talk, just observe. Bring them an iced soda to open the can of worms of their lives that equal the most worthy biographies at Amazon.com.
Education is not the filling of a pail, but the lighting of a fire by the right person.
Steve Ellison writes:
This indicator was also mentioned in Mark Hulbert's article in the Wall Street Journal on Sunday. People who cite it as an indicator usually implicitly assume that the aggregate value of the stock market should grow at the same pace as GDP over the long term.
I believe this assumption is flawed for two reasons. Privately held companies are not counted, so changes in the relative percentages of public and private companies affect the ratio. More importantly, the traditional capital structure of 50% debt and 50% equity, in which all upside value goes to equity holders, is a good reason why stock valuations should increase faster than GDP, especially over very long periods. Indeed the inflation-adjusted compound annual growth rate in the S&P 500 between the generational lows of 1982 and 2009 was 4.4%, significantly more than GDP growth during the same period. So I don't lose any sleep over this ratio being higher now than in 1929.
Stefan Jovanovich writes:
In a recent speech Jorg Meuthen made a simple point: GDP calculations assume that civil servants are somehow as magically "productive" as the people who have to do work for a living and successfully sell their work for cash.
No one in the "mainstream" (sic) wants to do calculations that remove all the recipients of government payments from political economic calculation. It is, from the point of view of modern economics, heresy.
I took Big Al's elegant calculation and found its "private sector" derivative.
The results are precisely what spec and others see in their views of the data. Not at all a pretty picture. If you take private earnings from wages net of taxes as a proxy for the country's additions to wealth, the 5 years up to and including 2017 only recovered the amounts lost from 2007 through 2011. From the point of view of people to do work that other people actually pay for, the last decade has been a complete wash. It is only the gains for this year and beyond that can be counted as actual increases in wealth.
From Jan to April 10th there were 46 half hour moves of 15 big points or more in S&P, from April 10th to July month end there have been 3 moves of 15 big points or more.
Say you start with equity amount A and lose x percent every day (or year, doesn't matter). After number of days N1, your equity reached to B. From that day, you start to gain x percent every day and after number of days N2, your equity gets back to A.
Surprisingly to me, the difference between N1 and N2 almost does not depend on x. The second surprise to me is that the difference is not very big at all. It's not surprising though that N2 (on the gain side) is larger than N1 (on the loss side). And it depend on A and B, but not by a whole lot.
The same applies when you inter-change words "gain" and "lose" in the first paragraph.
Interchanging "gain" and "lose", and N1 and N2
It occurred to me lately that a key to reviving a depressed economy, contrary to many theories, is actually to raise prices of most essential goods. This could be done by fixing the prices through an authoritative government or monopolizing institutions, or by raising taxes on these goods. This way, the amount of such goods sold will no doubt be lower (but not too much as these are mostly essential goods), but sales numbers will go up, and moreover, profits/taxes will go substantially up. Then re-distribute the profits/taxes to the most associated parties, who then will make large spending, thus giving boosts to the economy. Clearly, inflation will go up, but this will stimulate members of the society to work much harder, in order to survive as a first motive obviously. Then as the economy wakes up, ensure always to keep prices of many things high, so continued stimulation continues.
So the secret here is to jack up prices! Lowering prices won't work because it's more like welfare, which contributes little back to the economy, as the receivers only consume it.
Obviously, in order for this to work, a pre-condition is that the country stays fairly closed up from the rest of the world.
So haven't we seen proof of this through the past 40 years?
So the question is when and how this will all end? Any comments?
Tens of thousands of Peruvians and Brazilians live alone or with a few others in the Amazon. They're usually in a group of two or more huts on stilts and live comfortably with full bellies with Jurassic Park in their back yard. The further out you go, the fewer the number of huts, until you reach the sole hermit.
That was my intent in going to the Amazon in 1999, after being accused by the Bishop, CA sheriffs of homicide of a dead body I stumbled over while hiking the length of Death Valley. I found it quite easy to hunt and fish and live in the Amazon, where water was a relief after Death Valley.
All you do is get on a triple-deck boat from a major port at the rate of $10 a day, and travel the Amazon River for three days to a confluence. There you transfer to a double-deck boat up the smaller river for a couple days until it narrows and the boat cannot pass. Flag down a single deck fishing boat that doubles in carrying passengers and mail for a couple days. When it stops in too shallow water, sit on the bank in the mosquitos for a day looking at where no white flesh has crawled, pink dolphins jump, and the people wear rags or nothing, filing their canines to points, and you hope they don't invite you to dinner. Wave your shirt until a peca canoe comes by, and ride with it for a day to the last outpost of a couple of huts on stilts at the end of the stream. Pick a melon from their patch, eat monkey brains, the kids will knock down coconuts to drink, and hire a canoe to paddle deep into the bush for a day, and find someone living alone. If there is none, just have him drop you there w/ a fishhook, matches, machete, and bugnet.
The reason I returned is the jungle is the most inhospitable place on earth. It makes the Slabs in 130F feel like a child's cradle.
The top 10 of the lower tier colleges and grad schools make as much if not more than the bottom tier of the top ten schools. There are some reasons for this statistic. The competition is harder in the top ten schools so many smart people who can't make the top tier give up. They could have thrived in a less competitive institution. Or so says Malcolm Gladwell in his rambling book, David and Goliath.
Scott Brooks writes:
Isn't it fair to say that attending a top 10 school gets you into the "good old boy" network of those schools?
If you attend a lower tier school, you don't get that benefit. Even the alumni of your lower tier school don't care about the fact that you attended SEMO (Southeast Missouri State University), too.
I also find (anecdotal) that those that attend the lower tier schools that go on to be successful are "under the radar" with their success. They may live in a nice house, but it's rarely an ostentatious house, and for the most part it's a boring small town or located in a city in "flyover country".
They also have less glamorous businesses than those that went to a top tier school or work for a less glamorous company.
You'd be surprised how many people in flyover country that went to Mizzou, or Missouri Science and Technology (formerly the University of MO, Rolla) or to SEMO that have a successful small business or worked at Boeing for 30 years that are doing just fine.
Most of these people have no debt, they have a decent 2,500 sq. ft. home with a 1/4 acre lot, a two car garage that is paid off, and between their pensions and social security, they've $6k - $10k per month coming in each and every month. They live very comfortably on that and travel the world.
But they also have $1m - $5m in their investments that they rarely, if ever, even touch.
And let me tell you what…95% of these people are very happy and satisfied with their lives.
So I guess the definition of success depends a lot on where you live and how you've come to live your life.
anonymous writes:
"On the Payoff to Attending an Elite College":
"Students who attend colleges with higher average tuition costs or spending per student tend to earn higher incomes later on."
It's easy to imagine a selection bias there: Students who come from families that can afford expensive schools may already be networked into superior lifetime earning opportunities.
Regarding "Students who attended more selective colleges do not earn more than other students who were accepted and rejected by comparable schools but attended less selective colleges", this could be partly a legacy effect, i.e., children of alumni get, to some extent, preferential treatment and occupy spots in the incoming class that must then be denied to non-legacy students who may well be better prepared and more motivated. Those students get denied and then attend schools with lower requirements, where they excel.
Peter St. Andre writes:
The most exclusive schools can choose students with the highest standardized test scores, which measure general mental ability or GMA; and GMA is strongly correlated with career success and lifetime earnings. It's not the education at the exclusive schools that helps you, but the fact that you were smart to begin with.
Russ Sears writes:
I wonder if athlete or academic scholarship students have a different distribution of future earnings depending on "cost" versus "eliteness", and if so, what does this say about the education quality or the student's quality that they bring to the table before going to the college?
I believe Malcolm Gladwell argues in his book David and Goliath that you should choose to be a big fish in a small pond in youth so you will be brave enough to try something new.
I found this true in my case. I maybe one of those people in flyover country that fit Scott's retiree profile exactly. But I am interested in other opinions.
A con is intentional deception to cause a person to give up property or some lawful right. Con games are crimes of persuasion and deception. The victim always trusts the swindler in some way.
The stealing is accomplished by false pretense, false promise, tricks, scheming - and that's where the Slabber cons enter.
The Slabs are a con artist's playground. Each slab is a concrete classroom where you may learn from experience in the same way a clinical psychologist enters an insane asylum.
The three distinct types of con artists you'll bump into on the slabs, in ascending order, are:
Grifters

– Cons near the tourist spots of Salvation Mountain, Desert Museum and the Hot Spring who work out of a mental toolbox of tricks (dope for sale, guide for hire) for a few bucks over and over on weekends to fleece sightseers.

Opportunists- The entrepreneurs of the profession. They are the 24-7 artists with a ready set of operations and accomplices to defraud people all over the slabs.
Neighbors

- This is the scariest, most prevalent type who doesn't stop you on the street, nor cold call with an opportunity, but sits in wait next to you. He slowly inserts himself into your life so deeply that before you know it, everything you own is gone, and if he's good, so is your mind.
The essential elements of all of their scams are two people: the con and victim, though other parties may get involved. The mark is the target of a con man. The word comes from the carnival world – people who fell for rigged games were marked with a piece of chalk by slapping them on the back, so other game operators could pick a sucker out of the crowd. I had this done to me in Laws, CA with invisible paint and a sniper in the bush. In the Slabs the same thing happens, only a sucker is marked by texts circulating faster than chalk.
I love cons, as every red blooded American should, and studied them primarily for self-defense, like martial arts. My mastery is extensive from having built the Confidence Shelf in the 'grandest library in New England', and more significantly, after that, in having been conned hundreds of times in over one hundred countries around the world.
Con games can be broken down into two general types: scams that target individuals, and ones that aim at institutions and businesses. Individual cons are interesting and educational. Institution cons, such as engaged by 95% of the Slab population in bilking the government for welfare and SSI benefits, are boring and dropped now. We are a nation of individuals, which is why it makes sense to study them.
There are two types of individual cons: the short and the long. By far the most prevalent in Slabs are the shorts because the longs require groups and no one can trust anyone else for long here. The short con is a 'hit-and-run' requiring a small number of meetings with the mark to set up the swindle. The meetings are like five a five-step that you will recognize on your next stroll through town: the motivation, the come-on, the shill, the stress, and the block. It's all so simple and fast that only the last needs explanation. The block at the end of the sting is meant to dissuade a mark from going to the police.
In Slabs, when one Slabber stings another, it's almost certain the police will not be notified because nearly every citizen is wanted or has no ID. This makes it a con town by logic. A short con occurs in Slabs every five minutes around the clock, and one in a hundred gets reported to the cops. As I am writing the rough of this, a police scanner report blurt that a 'live YouTube broadcast of a man being beaten by one stick by many individuals in Slab City is taking place', and the sirens wailed by. A fellow had hit a dog with a stick, and the owner rallied her friends to take the stick, con him that they were beating him to death, while being livestreamed, with the dog barking revengefully, and the owner screaming to turn himself in to the cops because he had a warrant.
The opposite of a short con is the big store. These are long con games that can take days, weeks, even months to set up, but for all the work the payoff is astronomical. The only long cons I know of in the history of Slab City are the police and snitches, the military arms for drugs exchange next door, and the battle for Salvation Mountain.
The pros of cons are simple. Collectively, con artists amass billions of dollars every year in the USA, compared to a paltry few million dollars stolen annually by bank robbers. In the same thinking, the estimated 90% con artists in Slabs is so greater than the national average as to be laughable. The sky is the limit for a Slab con artist. A lone wolf can be wildly successful with a profit margin as large as his imagination. He's not a criminal; he's simply playing smart. It's a game that is his livelihood, like a sports pro rather than a nine-to-fiver. Con artists commit crimes because it pays and is more exciting than working for a living. There's no real effort and he doesn't pay taxes.
Do you want to know what the average con artist looks like? Take a look in the mirror. You can tell a con by his looks – average. But certain psychological factors set con men apart. The profile of a Slab conman is composed of a few murky traits that add to form a clear picture. The traits are:
He thinks cons are fun

- A con artist is in it as much for the kicks as the bucks.
He believes he is a criminal mastermind

- This is a thinking man's game, and he may be right.
His conscience is the size of an atom

– Con men believe they operate on a different plane of morality. (Once you grasp this, it grants some immunity to become a skeptic.)
He knows he'll likely get away with it

- A successful con arranges his games so the victim will be too embarrassed or confused to report it, and always has deniability.
There are certain muscles especially of the face that can make you attractive to a con artist. I learned this in veterinary phrenology. The first is the 'good deal' set. The jaw is thrust, the eyes stationary but irises circling a dream, and the nose lengthened over time in sniffing cheap goals. That's not the only mindset that causes muscular sets that con artists find attractive. If you are a wild dreamer, it will be defined by a certain look. A gambler? Slightly greedy? Somewhat desperate? Take a short course in Animal Husbandry to learn the physical features that reflect a mindset, or got to the bar without drinking for 3,600 straight nights, as I did, and just watch under your developing Cro-Magnon brows.
Con men are as American as apple pie. Keep that in mind as you look in their faces. If you look at any successful professional – a salesperson, marketer, trader, real estate agent – they all have the same qualities as the con man. The only difference is that one side uses the talents and collects sales tax, and the con man is taking the easy way out.
Con artists are everywhere, and in particular they pop out of the concrete cracks at Slabs. Don't think you can be conned? Congratulations, you just became the perfect Slab mark. The trick, therefore, is to avoid putting yourself in the position of the victim. Every con artist uses one simple tool – the victim's confidence in the con artist. When you trust the con artist, it's all over. In Slabs, he'll be able to take what he wants, when he wants, and as often as he wants until you're squeezed dry.
How do you avoid becoming a mark and having it spread around Slabs that you are a sucker? The answer is skepticism. I'm talking about a healthy skepticism of everyone and everything, without becoming jaded to all the good things in life. The philosophical skepticism that I prefer questions the possibility of certainty in knowledge until the last shred of evidence is evaluated, and then take action. Skeptic philosophers adopt fresh principles in stagnate atmospheres, and are catalysts to change. So, when you suspect something is a scam, look at it from every angle, come to a conclusion, and in Slab City the assumption must default to a scam. This doesn't mean that you, the skeptic, should walk away from it, but quite the opposite. You are fleeced every time you get on a Disneyland ride or enter a movie theater, and this is the attitude to take on entering the town limits.

Where to go if you've been scammed? Most people in more civilized places think local, state, federal. In Slabs, you only think local, and this dodges the sheriffs who stepped out the silver screens of silent movies as keystone cops. Few Slabbers have ID's while many have warrants which preempt admission as a citizen to the police theater.
Instead, when someone is appallingly conned, it strikes the social media, the cell grapevine hums, and a punitive con is leveled at the instigator. It is a con of the con, following the desert creed of 2:1 consequence for cause. I believe there should be a watchdog group for pending cons, and a welcome group to warn newcomers of the pitfalls in the first week's baptism by swindle. I know of no permanent resident who has not been conned, and let the months pass to laugh it off.

The thing that separates con artists from their criminal brethren is they almost never use violence. This is particularly warming in Slab City, and is credited to the town demography of higher IQ, individuality, and ability to take care of oneself. Slabbers are great with their brains and mouths. Slab criminals are in the top ten percentile of the nation's criminal masterminds, and the lower bracket ten percent come here for further education, and to matriculate to teaching for a cut of the profits.
Willie Sutton said he robs banks because that's where the money is, and for the same geographic reason you should come to Slabs because that's where the cons are. You can do much worse in life than to get an education. Come enjoy some of history's most notorious con artists.
Like a stage magician, the con artist misdirects suspicion. While everyone's watching for him to pull a rabbit out of the hat, he is actually sawing a Slabber's mind in half. You think he's doing one trick when actually he's doing another. You think I'm dying, but I'm laughing at you.
You cannot find a single textbook that suggests that World War I was a "big deal" in terms of the history of the causes of the Great Depression. There are literally a thousand references in the academic literature to Smoot and Hawley's awful tariff for every one that suggests that maybe all that spending that started in 1917 had something to do with it.
So, as my final rant for the day, let me share a few numbers. All of these are based on the Constitutional system of accounting, i.e. the U.S. dollar as the same fixed measure and weight of gold.
From 1791 through 1849, the cumulative budget surpluses and deficits of the U.S. Federal government resulted in a net revenue surplus of $70 million. From 1850 through 1916, the result was a cumulative net revenue deficit of $925 million– almost all of which was the result of the extraordinary expenses of two wars– the Civil War/War of Rebellion and the Spanish-American War.
From 1917 through 1919 (3 years), in the War to end all Wars, the U.S. Federal government had a net cumulative revenue deficit of $21,238 million.
As spenders, Obama and the Congress were pikers. In their 8 budgets they did manage to double the outstanding Federal debt; but Wilson and his boys (good male bipartisans all; there were no women in Congress) were able to increase the outstanding IOUs 20-fold in less half the time.
It has long been suspect that the "crazy" in the "crazy cat lady" is not a far fetched concept. A parasite in cat poop has long been suspected of affecting the brain function and personality of anyone who contacts the parasite. This article states that the parasite, toxoplasma gondii, greatly reduces fear among other things.
I suggest that someone undertake a study of speculators and try to see if there is any correlation with having the parasite and success, risky behavior, or whatever. This would be a great study for big pharma, because if they did find any gold, they might develop a pill made from the parasite that would give one courage. Of course, big pharma will probably need to develop a pill for all those nasty side effects, the kind of side effects that are always at the bottom of the advertisements.
I've been in Montana and Wyoming the last month. Today I'm in Michigan and keep seeing the sign
HELP WANTED.
Often with this added:
Pays Bonus for signing up today.
You can say whatever you want about Prez Trump but you cannot deny the economy is rocking like we have not seen for many, many years.
My view of him is the reverse of "love the sinner but hate the sins".
I don't like him a great deal as a person but what he's done is off the charts.
anonymous adds:
I've been traveling in northern British Columbia. (Trying to fly fish) Up north, the towns are nearly deserted and dying due to the apparent death of the lumber and fishing industries. The cities in the middle are struggling. The Canadian dollar is really weak and the USD buys $1.32 CAD. It sure is less crowded up there. The US is really getting crowded.
Listening to Gunsmoke: 50 selected episodes on radio is a pleasant divertiment from the market and statistics and teaches one about aspects of life. The series was the longest running show on radio and television and spanned almost 50 years. Most of the time it was the #1 rated show. The episodes were written by John Meston who wrote about 200 episodes for radio and tv.
The shows depict a very high minded and fair Marshall Dillon, very loyal to his friends the doc and Katie. Most shows start with Matt or one of his friend being caught by bad men or falsely accused of some crime. The criminals are usually overconfident or too eager for a quick kill, and Dillon by being careful and methodical and usually with some trick catches the criminal.
Dillon hates shooting and tries to solve all the crimes without bloodshed. He approaches the bad guys without guns most time. The shows are augmented by good sound effects that are very realistic and good music. There is a museum in Dodge, the Boothill Museum that has many of the relics of the shows. It provides a good window to a simpler time in the last half of the 20th century when people admired and empathized with a good man who did his job well without ambivalence.
The one defect of the shows is that often a rich cattleman turns out to be evil and greedy and takes advantage of a poor farmer who can't defend himself against the businessman.
Here's a New Yorker video about professional poker players replaying their most memorable hands. You can find many similarities between trading and the game of poker. Many market lessons are offered in this short video.
Alston Mabry writes:
This book is short and well done:

Thinking in Bets: Making Smarter Decisions When You Don't Have All the Facts by Annie Duke
"Poker champion turned business consultant Annie Duke teaches you how to get comfortable with uncertainty and make better decisions as a result".
Jeff Watson replies:
This is a good interview with Duke. It's long but worth it.
Alston Mabry writes:
I recorded most of the Main Event at the World Series of Poker that was just played and I have been catching up on it off the dvr.
There was a very dramatic hand that decided the last seat at the final table (video here), where out of ten players, three of the players had these hole cards:
AA
KK
KK
All three went all in, and the aces won the hand.
They keep replaying that hand and then showing a graphic that explains that the odds of having three players with those hole cards at a 10-player table are 70,688:1.
The irony is that if you consider seeing, for example, these pairs of hole cards at a 10-player table:
7h, 4c
10d, 6s
Jd, 2c
the odds are even higher, because in the Aces and Kings example, the suits of the Aces aren't specified. But we usually don't take note of the combinations that seem "random", i.e., that don't create a meaningful-for-us pattern.
Likewise, the chances of flopping a Royal Flush of Spades is no greater than flopping, for instance:
2s, 3h, 7c, 9d, Jh
or any other 5 cards specified by both rank and suit. The irony there is that if you're watching Texas Hold'em tournaments, the odds of seeing somebody flop a Royal Flush of Spades are actually better than the odds of seeing somebody flop that specific junk hand, because players who start with components of a royal flush are more likely to stay in the hand, whereas those with junk hole cards are more likely to muck them and nip the possibility in the bud.
Of course, the WSOP is a TV show, and they want as much drama as they can get.
Mr. Isomorphisms writes:
Brian Lee Yung Rowe recently posted about a game he invented for training staff in quantifying confidence/uncertainty: Fermi Poker.
Petty crime is a way of life, and if you don't contribute you may be called John Law and run out of town as I nearly was in the first months for driving a rental car and refusing to use it to boost thefts and haul brass from the gunnery range.
The FBI crime clock shows one about one aggravated assault every minute, one burglary every 15 seconds, and one motor vehicle theft every thirty seconds across the country. The crime clock for the Slabs is about the same for the first two talents, but there is only one vehicle theft per week.
A walk through Slab City is like watching an episode of 'Dragnet', but there is so little violence that it becomes a habit. It's the best incentive for the walking cure for disease in the country.
Just got this observation. Mr ____ is a huge trader there.
Meanwhile, Mr. ____ asks me to let you know the situation about a share market. It has issued so many IPOs in recent years. Now only 10% of the shares are in circulation. 90% of the shares have not been lifted the ban on circulation yet. As soon as the ban get lifted, most shareholders want money instead of stocks. Their cost of shares are basically only a few cents, so there will be a big amount being thrown at the market. Anyone dares to pick up the shares?
I've been aggravated for most of my adult life with slow drivers in the left lane. I notice the slow drivers the most during working hours, 8-5. It's very frustrating to have someone going 40 in a 55 while the right lane slowpokes are passing by. Looking at the dawdlers in the left lane, I cannot help but see that many of their vehicles are government owned cars, corporate vehicles, or delivery trucks of large companies. It occurred to me that those slowpokes are on the job, and can go slow because they're paid by the hour, or are on salary. There is no need for them to go fast, or even the speed limit for that matter because they're getting paid no matter what. In their case, time is not money. The small plumbing, lawn, and heating/air conditioner workers are paid by the job, and one never notices them going slowly, they seem to be in a hurry all the time. They will get on my bumper if I'm not going fast enough. In their case, time is money and they have to hustle. Thoughts?
Kim Zussman writes:
I have the impression that drivers in expensive cars speed more and drive more aggressively. Not just hot-rodding BMers, but Mercedes, Lexus, and Range Rovers.
Time is money. To wealthy people that translates to high productivity, whereas hourly employees might take the opposite view.
anonymous writes:
Kim will have his own opinion, since this is a comment about California and LA, in particular. My daughter Nora, a UCLA Med School graduate (and fan of Leonard Nimoy for his wonderful remark to the administration when they asked him to teach for a semester: "My price is an assigned parking place") thinks the rule for all traffic is simple: "Most expensive car goes first".
To be clear, the rule is what SoCal drivers do as Nora observed in 4 years of driving to the hospitals in the Basin. It is not her own approach, especially now that she lives in North Carolina where the rule is that everyone should practice for NASCAR by driving as close to the rear bumper of the car in front of them (they call it "drafting").
Gregory Van Kipnis writes:
Worthy of a study. What are the underlying determinants of slower drivers sticking to the fast lane?
Several states have determined this behavior itself leads to more accidents as other drivers become impatient and outflank the offender by passing them on the right. These left lane turtles are subject to moving violations. Further there are TV public announcements criticizing this behavior.
Is there potentially useful market related information from such a study? A preponderance of people who try to slow down trading, markets, and decision making betray a distinct value system. I believe it has something to do with wanting to exercise control over others.
Russ Sears writes:
For most traffic offenses it is easy to imagine a valid reason a driver would be agressive or have a momentary lapse of judgement. It occurs to me that the reason left lane turtles are so irritating is that there is no "good" reason for it besides passive aggressive malevolence for the productive such as suggested: their employer or other drivers. But as the rule goes its usually incompetence before malevolence. As the boomers age I expect this to increase. Perhaps this bodes well for Tesla and Uber.
Jessica McClure
"Baby Jessica"'s miracle rescue in 0ctober 1987 rhyming with Thailand cave rescue today?
Markets both juiced up….
Or is this just a great remembrance of mine?
40 more gene therapies to be approved in the next four year, MIT.
Hmm… what will they be.
The hunt is on.
Reading of two freight hoppers who called 911 while hanging between two cars after they became scared the train was moving too fast and are now in custody, puts me in mind back on the rails hoboing a ladder.
Across the Great Salt Lake I swept one year, with a forehand and a backhand on the six-rung boxcar ladder that didn't quite reach the lip of the top. I had latched on in desperation after the train had paused in the middle of the causeway for some mysterious reason, and started a few seconds later with a jolt leaving me separated from my pack and hanging by fingertips and toes. It's a cardinal hobo sin to leave the pack behind or I wouldn't have been suspended by these threads.
The technique of riding a ladder is pretty simple, which I had rehearsed mentally and physically for muscle memory many times on stationary trains. First, you climb to the top rung to try to reach the catwalk. On a short ladder, you philosophically pull out gloves and make sure rope is handy. You quickly run through a half-dozen positions using different muscle groups, tie on your hat, and prepare for the ride of your life … you hope. Don't forget to crane your neck out for branches, signals, and tunnels.
The vicissitudes of hoboing a ladder are exhilaration for the initial ten minutes, with the wind in the face and bucking the rung like a parachute in a whirlwind. This fades to boredom during the next ten minutes, and you fall to gazing between your feet at the wheels rolling with the same hypnotic stare of buying time watching the laundry spin at the laundromat. The next time a commuter train or subway car rolls into the station, sneak a peek at the large metal wheels. You'll see that instead of being perfect cylinders, they're actually angled. It's a clever design to allow the train to roll around corners without flying off the tracks. The wheel flanges holding the rails are tapered to thicker on the inside, as the wheels hug the inside of each track, it is self-steering to veer slightly left and right toward the rail. If I were to tell you a rolling stock wheel is 3' in diameter would be incorrect because the diameter changes an inch or so depending on the lateral swing. This is the motion that puts a hobo to sleep, which is the great peril in the next ten minutes of the ride.
I slapped my face, and splashed water on it. This fatigued the holding hand. But as long as I was about it, I switched hands, and tied on with a Boy Scout bowline on a bite around my waist and two-half hitched it to the ladder rung to lean on legs out from the boxcar like a lineman on a pole with free hands. I have called this the Daniel Leen in honor of the author of the first book Frieghthopper's Manual to North America that inspired me to catch my first train out of, coincidentally, Ogden, Utah.
For this is the First Transcontinental Rail completed in 1869 on the same historic right-of-way that opened the West! I recalled from my hobo sociology class that the original track looped around the lake, of course, with the golden spike pounded midpoint at Ogden, Utah, an hour ahead of me. Thirty-five years later the Southern Pacific created a shorter route of lesser curvature and flatter grade directly across the lake called the 12-Mile Cutoff. When the lake was diced in two by the causeway the northern became more saline than the southern because all of the three major rivers flow into the south arm. Water level also rose some feet higher on the southern end. The salinity difference has curiously created two distinct ecosystems on the lake. The south arm is dominated by blue-green algae which colors the water green, and on the northern arm the higher salt content allows the growth of a beta-carotene alga that gives the water a wine red color.
My ride was in 1985, three years before the company rectified the ecological effect of the causeway by installing a 30-meter breach to allow the salinity and elevations to equalize to an extent. However, you can still see on Googlemaps the disparity in the overhead view of the murky north and clear south arms of the lake.
Picture the earth and rock filled embankment as a narrow strip a few feet above the water so looking down at one's feet into the blue is like sailing! The train kept a 20mph sail for twenty minutes until the east shore began to approach. For the final mile before land tens of thousands of birds floated and frolicked along the shrimp rich causeway on my south side of the causeway, but few on the north. There were gulls, pelicans, many fall season migrants, and the black specs in the sky may have been eagles. The birds were inured to the passing trains, rising in a tide as it approached to hoover above me in a cloud, and then settling behind the caboose. Trains had cabooses then.
I waved goodby to the causeway as the train picked up speed on solid earth. The hands had grown weary, the legs fatigued as in the last miles of a race, and the neck stiff from reading too long. I hung like an animated pretzel for ten minutes each of the various rehearsal positions, until finally locking elbows around the ladder like the stay apparatus of a horse to keep it from faltering, and hung on and hoped. The thought to reach and pull the brake hose for an emergency stop arrived too late for I was in the final stages of exhaustion.
Rolling into the outskirts of Ogden, the train sided for an Amtrak, and I fell like a slug to the track, grabbed my bag, and snailed into the yard.
You can catch a freight train ride to freedom, but stay off those ladders.
Those cheap soybeans are ending up all over the world, including Brazil which will be importing cheaper US beans to satisfy their domestic needs while exporting their own beans to China.
Starting Aug. 1, 2018, USDA will end the media lockup for crop reports. According to Ag Secretary Perdue, this "Will level the playing field and make the issuance of the reports fair to everyone involved." Call me skeptical.
Dylan Distasio writes:
Thanks for this. Are you skeptical they're actually going to do what they claim, or is it something else?
anonymous writes:
Government reports have always been leaked and I'm sure insiders and other interested parties will continue to get their info early.
London first became known for its coffee houses in the 1600s and the glorious tradition lives on in today's coffee shops. Coffeeology, in the borough of Richmond-upon-Thames, recently posted as its message for the day, "There is too much blood in my caffeine system." Not far away is a new coffee shop enigmatically named "Kiss the Hippo." As I passed by it a young couple was smooching passionately out front. They were so entwined that I could not determine whether the lass was inspired by a resemblance between the lad and a hippopotamus.
In the same vicinity a prominent sign proclaims a building's address: One Kew Road. British propriety being what it is, no similar sign adorns #4 on that street. What baffles the American visiting these precincts is the Britons' inability to master their own language. It is not just a matter of their atrocious misspellings, e.g., tyre, kerb, programme, sceptic, soya bean. Neither is what we from the States find most jarring their stubborn pronunciation of "schedule" as if it were spelled "schedule." Rather, it is the British misuse of even the most basic vocabulary.
For example, I spied signs in shop windows reading, "Baristas Required" and "Stylists and Receptionist Required." Well, duh! Of course it requires baristas to run an upscale coffee shop and it requires stylists and a receptionist to operate a hair salon. In America, the verb we ordinarily use in such circumstances is "Wanted," but if we were to approximate the Brits' message we would write-accurately-"Baristas Needed." Over in the land of Shakespeare and Milton they fail to grasp what "required" actually means.
At a W.H. Smith shop I spotted a placard advertising a 500-ml bottle of water. The regular price was 99p, but the offer was, "Only 49p when you buy anything instore." Imagine, half off if you buy anything in the store! Naturally, I bought a bottle of water. Riding in an Uber I saw another curious sign that read, "Use cycle path, not carriage way." Presumably, refusing to follow the rules of the road constitutes cyclepathic behavior. Despite the Brits' linguistic confusion, I am pleased to report that correct-that is to say, American-usage is making steady progress in the UK. For example, the bizarre construction "Mothering Sunday" is being supplanted by the more euphonious "Mother's Day." Yet when greeting cards appeared with the message, "World's Greatest Mom," the retrograde Telegraph, far from applauding the nation's advance toward retiring the silly-sounding "Mum," urged the government to impose a tariff on American English in retaliation for President Trump's tariff on British steel. Readers from Birmingham, apparently the most enlightened section of the island nation, posted online protests that they do in fact call their mothers "Mom."
Well, that covers the highlights of my recent visit to Merry England. The natives attached great significance, though, to their national team's successes in the world championship tournament for soccer, a sport they seem to confuse with football. The country is also said to contain several sites of cultural and historical interest.
It's a common thing, when people either witness a dramatic event or watch video of the event, that they see things they think are anomalous and insist on some nefarious interpretation. It's similar to the statistical mistake of not knowing the base rate of an event. I remember times when people would show me video of the WTC collapse and point out aspects that "proved" there were explosives in the towers. And I would ask them if they had seen so many skyscrapers collapse after being hit with fuel-filled commercial jetliners that they knew what it *should* look like and therefore that the WTC situation presented clear anomalies. Not that they gave up the argument, but at least I tried.
anonymous writes:
This is very true.
It's another cognitive bias. We tend to try to match the cause of an event with the severity of an event. (I hope I recall it correctly) List of biases.
We are brilliant apes. Thankfully brilliant, yet apes nonetheless.
Larry Williams posted a discussion with his son a while back. At the end they refer to the Baloney Detection Kit by Carl Sagan. Michael Shermer published an updated Baloney Detection Kit. Great every day tools.
We are easily tricked by others and by ourselves.
In the end even Carl Sagan was tricked by the Russians about nuclear winter.
Parrondo's Paradox with a 3 Sided Coin:
Parrondo's game is a recipe for proving one need not always search for a winning strategy (or algorithm) in a game," Benjamin said. "Classically, there are many applications of Parrondo's games, ranging from explaining physiological processes in the cell to increasing our understanding of Brownian motors and even in diversified portfolio investing. Classically, Parrondo's paradox has been shown to work using classical random walks.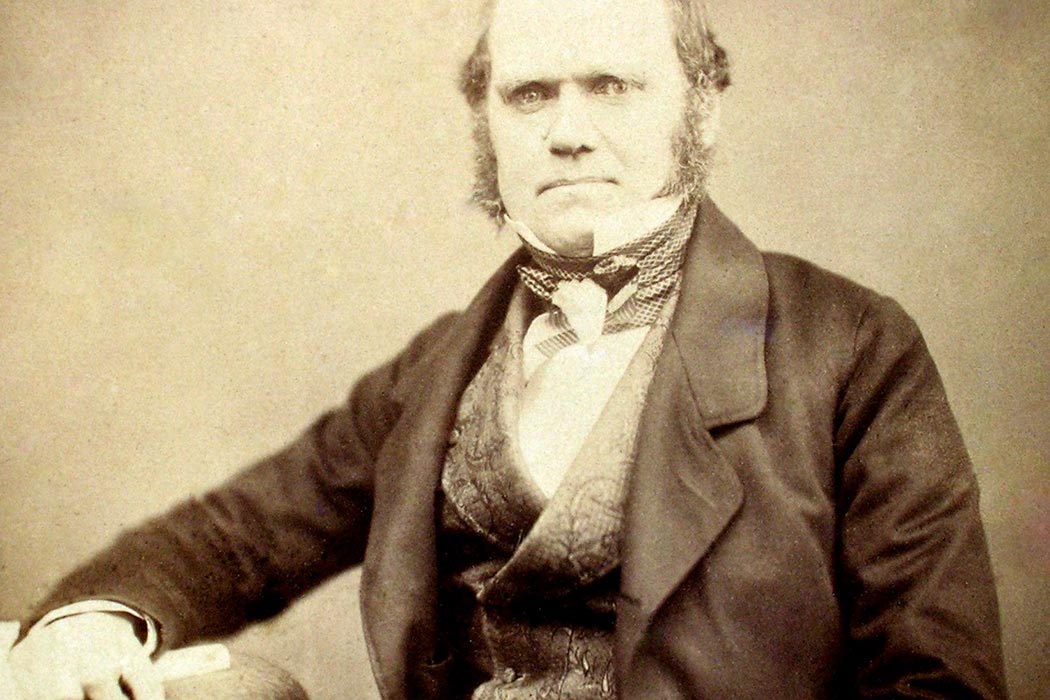 1. He was a stock speculator and made successful trades in many railroad stocks as well as consuls.
2. He died with an estate of 700,000 pounds equivalent to 30 million today.
3. He spent his last years studying worms and the roots of plants and became a part of the nature that he loved.
4. He was a good father, husband, and master.
5. He kept double entry accounts of all expenditures and balanced books at the end of each year.
6. He played 2 games of backgammon each evening with the wife Emma and he was up by 2800 to 2600 in games when he died.
7. Emma and the son-in law played Mozart trios and Beethoven second movements to create harmony.
8. He had 10 children and they all contributed to his researches and books.
9. A Mr. Rich who he had never met bequested 15,000 pounds to the kids just as a gesture of tribute for the contribution that Darwin made.
10. He exchanged numerous letters with Wallace and arranged for Gladstone to give Wallace a pension of 500 pounds a year, which Wallace needed because he was a Hoodoo who whenever he bought a stock it was bound to crater.
The book The Last Cowboys by John Branch introduces us to the modern world of rodeo and the declining world of the old west. It cover the dynasty of the Wright family of John Branch. Introduces you to a vanishing way of life in the mid-sized cattle business and a very common way of life in mid sized professional sports, in this case saddle bronc rodeo.
The world of rodeo is like the world of satellite tennis and squash tournaments and many other sports where it costs almost 50% of the possible prize winnings to endure a season. But it is unlike any other because you are forced to overcome hundreds of injuries to compete. It is part Monte Walsh as it describes the current business of cattle raising for middle sized owners as they struggle with a declining opportunities and interference from the government as well as competition from the big operators.
It provides a vista to the Wright family, a Mormon family that has been operating a mid-sized cattle business for 150 years but is faced with the problems of making ends meet in modern times. The Wright have dominated saddle bronc rodeo competition with frequently 7 of the top 10 finishers descended from Cory Wright, two time world champion, his brothers and his sons and grandsons. Cory still competes at the age of 40 and is in the top ten.
There is a window provided to the bad refereeing in the tournaments and how you have to travel often for 72 hours and 20,000 miles to win $100. It is highly recommended to bring you to a vanishing way of life peopled by a heroic family.
Larry Williams writes:
Tonight the Red Lodge Rodeo "Home of Champions" begins and I only wish I could ride bareback one more time. Certainly the toughest sport I ever tried. Each ride, and you have to ride to win, flirts with injury ft not death. But what an exhilarating feeling when that gate opens and all hell busts loose as you find that 8 seconds is much longer than you ever thought it could be.
In the back of the chutes tonight cowboys (some who do not ride, they just rodeo) will start stretching, then slip into leather gloves, light up rosin* to drip onto the gloves for sticking power, the climb up the chute to settle on top of trouble.
Speculators and rodeo stars are cut from the same cloth; we only get paid if we win. You get tossed off and you get nothing but the bumps and bruises and hopes you will hold on for the next ride. Where else to entertainers not get paid for performing?
Here are a few of the best rodeo songs I know.
* I had too much rosin on one time and could not get out of the handle (suitcase grip) horse dragged me all over the arena before I popped out; pretty embarrassing!
Let 'er buck!
To succeed in any field – business, sports, relationships, politics, war – good enough never is. You set your standards so high that after diligent practice even the flaws are excellent. At that point, you build a competitive edge that no other owns to reach the top, and remain. There, success breeds success, until someone else with a keener edge laughs you down.
Wrestling is my favorite spectator sport and coach Grady Penninger of the National Champion Michigan team demanded excellence. But one wrestler was an edge above that. George Radman, my paddleball partner, was a long-limbed 167 pounder who trimmed trees in our Lansing, Michigan during summer, swinging like an orangutan from stout oaks with the left while holding a power saw in the right. This became his edge on the mat called a cross-ankle pickup where he reached and snatched the opponent's foot out from under him, and no leg was stronger than an oak. Coach Penninger acknowledged Radman was the cleverest wrestler he ever coached, and the most nerve-wracking. I would watch George take national champions to the mat with a cross-ankle pickup, let them up, so he could trim them again and again. Coach would scream from the side of the mat until his watch stopped, but George just put his hands on his hips and laughed and laughed. He had the overpowering tree-trimming move. He battled weight constantly and saw no reason to hunger all week to make his weight limit when he could run in place in the sauna, spitting, for an hour to drop seven pounds before stepping on the scale, laughing.
Radman and I had a thing in common where I also fell asleep in the industrial laundry hamper before big matches in paddleball and racquetball, so they would know where to find me. I was to paddleball what George was to wrestling in having an edge. I had practiced for hours per day for years to develop a spin of the ball to make it rise like a top on an ascending string as it neared the front wall. Because air is cooler and more dense closer to the floor, my kill shots never touched the floor, skipping along like a stone on water on an air cushion. I suppose this is the first time I've revealed the physics principle. My The Complete Book of Racquetball would be laying around tournaments clubs across the country, and I'd sit in the bleachers watching other pros, including one named Rich Wagner, a handsome young player on the book cover with me, appearing a bit goofy in dual colored Converse shoes, so everyone assumed Wagner was me. The girls would squirm on the bleachers plotting how to lay Steve Keeley after the match, when after all it was Wagner. I would laugh and laugh because Wagner would be my next opponent whom I had taught every nuance except my edge.
The gigolo of Slab City is not the most handsome, masculine, best dressed, or smartest. But he has slats like popsicle sticks inserted under the epidermis of his penis providing a perpetual erection. The girls share his secret only with their best friends, and the men complain that he gets more 'seat' than the Rhino Room outhouse at the Music Range. Understanding how monopolies work, I asked him how, looking for an edge. He replied, 'To succeed in this business, you have to move in a new direction of adding value to the relationship.' He laughed and laughed so hard his crotch began to clap.
Has anyone reviewed this work?
"Cambridge Judge Business School Academic: Tennis Scoring System Boosts Underdog Chances at Wimbledon"
Maybe it is worth a look to debunk or confirm.
Here's a free copy of Ian Hacking's scholarly book on the history of probability theory. Much like Clews has a revered place in any spec's library, Hacking's tome should be given the same respect. This is good weekend reading.
My personal recollections between the lines of De Graff's Headhunters of the Amazon include the same items 150 years after De Graff describes them well: Bird eating tarantulas, 400-pound fish, a green pharmacy, instant thunderstorms, rivers rise 20 vertical feet in 24 hours, people perched like frogs on water for a month, alligators as long as Cadillacs, cane blowguns, headhunters, vampire bats, killer hornets, tusked hogs, 30' snakes, ayahuasca, heart palms, paranormal exhibitions, handhewn canoes, telephone trees, strangling figs, ravishing women, 10' pumas, colorful parrots, triple-deck steamers, sapo frogs, army ants, malaria, butterfly clouds, howler monkeys, electric eels, flesh eating piranha, algae covered sloths, pink dolphins, unmapped regions, and happy faces.
I am reading Ken Follet's book Fall of Giants.
It is eye opening as to the mixups that caused the WW1.
It also has many facts that explain the particular weaknesses and strengths of the parties that led to the way.
It also contains a discussion of the fog of way, and the confusion that the Parties to it felt that is reminiscent of trading the market.
I would recommend the book to all who wish to be educated about war and people.
The idea that Peter Strzok while hoping and insisting that Hilary would win could make a impartial determination of whether Hillary violated the law is ludicrous. How often does one determine an activity of the one you are desperately rooting for is wrong. Consider a ball game and a close call. How often do the fans of the home team agree with a ref's close decision for the away team?
This may seem like an under the radar issue, but it's a big deal.
In Carter administration, the US decided that civilian spent nuclear fuel should not be recycled. Instead, it was to be stored and buried in deep geologic repositories.We can have some fun criticizing Carter's decision, but there were reasons for making the disposal decision. The decision paved the way for the construction of Yucca Mountain, which is funded by utilities (not taxpayers).
I'm in favor of recycling. Burying spent nuclear fuel in a cave is like burying a car because the battery died. As a car can be recycled after a new battery installed, nuclear fuel can be recycled after the fuel has been processed.
In the end, recycled fuel will need disposal. However, the volume is dramatically reduced (from a car to a used battery), and the ultimate disposal becomes less costly.
Recycling is an expensive process. Facilities cost billions to build. But, Yucca Mountain has already cost $12 billion, and the project is far from finished.
George Devaux writes:
From Policy Options for Nuclear Waste Management:
Sustainable Solutions for Expanded Nuclear Energy
"Reprocessing technology has the ability to decrease the volume of HLW by a factor of 4 while at the same time decreasing the required storage timeframe from hundreds of thousands of year to less than 1,000 years. The HLW produced from reprocessing is also vitrified in glass, to produce a stable, homogenous waste product. Reprocessing and recycling SNF could require only one Yucca Mountain-sized repository this century and decrease the amount of fresh uranium fuel required by 25 percent."

I thought this was an interesting article: "Why Soccer Players Take Dives".
There is a rule against flopping in the NBA now but as evidenced in the ongoing World Cup games the use of deceptive practices by soccer players, despite the risk of penalty (yellow card), to influence referees and officials has evolved into an advanced art with strategic dimensions.
Many of the professional players, in fact, are so good at flopping that it is only through a close examination of replays that it is possible to determine whether there was sufficient contact to cause the trip and/or injury being acted out by the aggrieved player.
In some cases very close matches can hinge on the decisions made by referees to award penalty kicks. Teammates add to the drama by frantically arguing the merits of the referees' decisions and then whipping up their nationalistic supporters through various gesticulations into a frenzy of whistles (boos) and catcalls.
I was recently amused while walking past a Swedish elementary school playground to see a young kid apparently emulating the deceptive antics of an Iranian goalie shown on TV during a recent World Cup game. His performance was outstanding as he rolled around on the ground in feigned pain after unwittingly allowing a goal while reaching down to tie the laces on his shoes. The lesson of "The Boy Who Cried Wolf" was perhaps temporarily forgotten.
A related article:
"Some scientists have proposed using machine vision algorithms to detect flopping, but soccer is a notoriously stodgy sport. Video replays were just approved for the first time in this year's World Cup, and even electronic goal detection remains controversial."
The Pax Americana is changing – substantially
I want to bring this model to the attention of the readers of this site-– because it helps (me) understand many of the recent geopolitical events and the markets by extension.The model is as follows:
America is the most benevolent empire the world has ever seen–but an empire it is.
What changes now, is that this empire wants less from the world–than the world wants from the US and less than the US wanted from the world in the past.
The main reasons for this are good US demographics, US energy independence (shale), superior geography, the winning of the cold war and a dominant navy–by far.
If you are a country leader today and you want something from the emperor–you better bring gifts.
This is a substantial change. Previously the US gave the gifts (economical gifts and gifts as security guaranties ).
The Chinese in Xi Jinping and Japan do understand this – both currently compete for the love of Trump (and the love of America) and both bring gifts. China just pressured NK's Kim into submission and has probably stopped to oppose a Korean unification. Japan brought lot's of FDI.
(A brief excursion: This is a result of Trump's policy of maximum pressure It also shows Trump is well informed, active and not a fool regarding Korea. "Maximum pressure" most likely also includes some juicy stuff - like allowing NK to steal attack plans, exaggerating Warmbier, using MOABs nearby and high level defections )
Russia in Putin understands this. Putin is a player. He plays a weak hand excellently– as Russia always has.
Israel understands this. Besides many other things–this is why they are schmoozing up to Russia and KSA.
UK understands this. They bring two super carrier.
I thought France in Macron understands this–but after the G7 I am not sure.
Germany in anyone does not understand this change. (Lots to say here, but I am currently enjoying meine Schadenfreude about this.)
Canada in Trudeau does not understand this–though the eyebrow might know and left . Canada and Mexico are special cases, because they are hard-wired into America' s economy.
One can go around the globe and watch how players act against this new reality of America's shift.
What is great about Trump is: a) He is a tweeting Tom–his tweets make geopolitics nicely transparent b) He acts according to the model (consciously and unconsciously).
(The above is heavily influenced by a series of texts by Peter Zeihan - I Think They Get It Now, Part I).
Stefan Jovanovich comments:
The U.S. is no more benevolent than any other empire run by popular election. Like the Athenians and the English and the Republican Romans, we have always let majority self-interest define the morality of our decisions. The dominance of our Navy is as fragile as the superiority of the British was after World War 1. Our aircraft carriers are now as technologically and financially obsolete as Jackie Fisher's battle cruisers were ib 1919. But for the German decision to commit their limited shipyard capacities to the building of turret armed battleships and cruisers instead of submarines and carriers, "the Allies" would have lost the Battle of the Atlantic. The Chinese seem to be making the same mistake by putting their efforts into carrier battle groups instead of stealthy drone/sea to sea missile platforms. The British should know better; for the cost of these 2 Mary Rose show projects, they and the Germans could have developed silent running submarines that would dominate the sea lanes from the Gulf of Arabia to the Baltic and Arctic Circle.
None of this has any relation to Trump's cleverness about shifting tax burdens from U.S. wage earners to American corporate importers of goods and foreign workers. That is, as P R notes, truly brilliant political economic thinking as apt for the U.S at this time as Lord Salisbury's were for Britain after the disasters of the previous perverse reformer (Gladstone then, Obama now).
The Admiral (actually a retired Navy Captain who shares David's cursed condition of being a lifelong Orioles fan) tells me I am half wet about the Germans in WW 2. Submarines–yes, aircraft carriers– never. Land-based 4 engine bombers were a far better choice.
Summer car theft is rife in Slab City when occupants leave their camps to vacation in cooler climes. Expecting to find their vehicles on return in the fall, they are surprised but should not be. This is the number one town in the nation per capita for auto theft.
The five cities with the highest car theft rate, according to the Federal Bureau of Investigation, lay along the Pacific where the fine weather keeps them looking fresh: Albuquerque (7000 thefts per 100,000 people), Modesto, San Francisco, Bakersfield, and Stockton. But none has the frequency nor the style of Slab City with the highest criminal genius population in America.
Anyone who lives here has signed in blood an unwritten contract that anything he owns may be taken unless he protects it. The old cartoonist Dogpatch, who lives near the Pet Cemetery, should have known better when he left by public transportation two weeks ago to sell art in Los Angeles. There are a dearth of cars among the summer residents that made his cherry red Corvette a target.
With so few running vehicles an enterprising young man stole a truck in order to steal the car. He spotted the blue pickup stuck in the sand up to its hubs on the southern fringe and tried to unearth it. The miss driver lost patience in the heat and walked away for help. He got the vehicle out and hotwired it.
Driving to the lady's camp to return her truck, and collect an anticipated reward, he hooked onto the red Corvette in broad daylight and towed it to her camp. It so happened she owned a dented yellow Corvette with balding tires of the same make and model sitting in the back yard.
It's as common as roadrunners in this town to maintain duplicate vehicles: a beat-up one that one pays minimal insurance on, and a purloined lookalike that is then painted the same color to make them twins. The driver's door is then switched to install the old VIN to the newer car, which passes inspection in the sheriff's eyes, at the old insurance rate, and the old car is parted out as needed for the new.
The double carjack would collect two fees.
The day after the double theft on my mobile library route, I zipped from camp to camp to gather pieces of the puzzle for the big picture. With an overview and the pieces, any mystery may be solved. Books are icebreakers and bribes for clues. I talked to a witness who watched the thief hotwire the pickup, to another who saw him hook it up to the Corvette, and drove to the stuck lady's camp on the east side. On her doorstep I asked her to turn in the Slab shoplifter, but she wheeled and, a few seconds later might return with a pistol, when I was gone.
I needed counsel, and swung into Camp Eden in south Slabs run by a Mama, as is often the case with huge craniums and foliage on the chin, overseeing a neighborhood of some dozen like-minded citizens collected from all parts of the country in the name of freedom and anarchy. Their shanties hem in a circus tent patchwork of tarps, blankets and shower curtains, inflated by a green cloud of marijuana smoke. A group of eight Slabbers perched on cross-section log seats around a spool table chewing the cud and passing the pipe.
They are criminally intelligent, notwithstanding soiled and ragged costumes from hard lives on the slabs, with unblinking eyes and white heads, not with the frosts of age but from the effects of exposure and the sun. One has a pet mouse named Jonah swimming in his dreadlocks, looking out as I spoke.
After describing the double theft, a Chinese hippy stood on his log and proclaimed, 'May a smile crease the face of any outlaw here would stoop to it!'
Everyone smiled broadly except one sullen young man with a bushy beard that seemed to have no mouth.
'He should go to jail!' I emphasized.
'Throw away the key!' shouted Mama.
'How long do the sheriffs look for such skunks,' demanded the Chinaman looking down at the young man.
'Three days, I replied, 'and then they give up.'
A smile like a wave on a sand dune swept his face. Our glorious unwritten constitution with expanded rights had protected us, and he would never steal again.
They were laughing until they wept, as I left to continue the book trade smelling like a joint.
A documentary about Slab City is available on youtube.
"Slab City: The Last Free Place in America"
"Mergers Would Make AT&T, Comcast World's Most Indebted Companies"
In the last week in February, 1901 J. P. Morgan, Elbert H. Gary, the founder of Federal Steel in Chicago, Charles Schwab, President of Carnegie Steel, and William Henry Moore, owner of National Steel, incorporated United States Steel. On March 2, 1901 they entered into an amalgamation agreement. U.S. Steel's capitalization, most of which was debt, was $1.4B. This was the first combination in history to be a "billion dollar company".
There are five constants in Slab City found nowhere else in the world:
• Freedom
• Lawlessness
• Drug use
• Poverty
• Reading at sunset
One hour before each summer sunset 20% of the population is seen under a shade tree in a scavenged easy chair reading a paperback with his feet propped up on an ice chest. The citizens read until sunset, and then pull out a headlamp to read a few hours more. Some fall asleep on the spot, and their books are stolen by those who have finished theirs. This was the stimulus for the Mobile Library on my Honda motorcycle.
"Could Dirt Save the Earth?": This article is very interesting, and covers many topics.
The methods of farming described, which include having animals on the land, are probably well worth considering, especially when taking into account the problems with weeds and insects and fungi becoming more resistant to poisons each year. One major challenge with this type of farming is scale. Someone I knew showed me a fruit tree he had just planted. He told me the spot was formerly occupied by a peach tree, thus all the fungi and insects and etc. that liked to eat peaches and peach trees knew where to look for a peach tree, and had moved in. After the peach tree died he replaced it with a different species of tree, which he said would start to bear fruit in 20 to 30 years (he was 93 years old at the time). He pointed some distance away, to the spot where he planned to plant a peach tree. All this and the chickens fertilizing the trees and etc. was working well for him, and provided him and his friends with an abundance of food. But, he had a generous pension from having been a teacher in California. Actually being able to supply thousands of one type of fruit to enough buyers to make a living requires large numbers of trees of the same species, which violates all the principles that he successfully used to minimize pests without the use of poisons. Despite the challenges, I think in the future more farming will be done by methods somewhat closer to what the article describes than what is common now.
As for the idea of storing carbon, there are two main ideas in the article: storing carbon in the form of plants growing above ground with roots in the soil, and storing carbon within the soil itself.
The supposed benefit of storing carbon is to get it out of the atmosphere to stop or reduce global warming. Carbon Dioxide is reportedly differentially opaque to various wavelengths of infrared light - it is more transparent to infrared light at the wavelengths emitted by the sun, and less transparent (more opaque) to infrared light at the wavelengths emitted by the earth. Therefore, the higher the concentration of Carbon Dioxide in the atmosphere, the greater the amount of infrared radiation that is bounced back from the earth to the earth, causing the earth to warm up. This is what is commonly called "The Greenhouse Effect," which has little to nothing to do with how a greenhouse works. I have no doubt the 2-atom molecules that compose most of the atmosphere (Oxygen in the form of O2 and Nitrogen in the form of N2)are rather transparent to infrared light, while larger molecules (3 or more atoms, including Carbon Dioxide) are not nearly as transparent to infrared light. Having owned infrared cameras from the days when they cost $15,000 gives me confidence that this is true. Beyond that, knowing just how increased Carbon Dioxide levels in the atmosphere influence temperature levels, I do not know - all I can do is listen to various scientists enjoying varying levels of government support.
But, suppose one wonders how to get Carbon out of the atmosphere - for any reason.
Planting a tree is reported as being good for the planet, and also good for removing Carbon Dioxide from the atmosphere. The story goes that trees capture Carbon Dioxide from the atmosphere. This is true as far as it goes. The hydrocarbons that trees and fruits and vegetables are made of are produced by destroying water and combining the resulting Hydrogens with Carbon from Carbon Dioxide in the air. The Oxygen leftover from destroying water and Carbon Dioxide is released from the plants. Yes, the first step in photosynthesis is photolysis - using the energy in sunlight to separate water into its components - Hydrogen and Oxygen. Animals do the opposite: when digesting food (hydrocarbons) we produce new water that didn't exist - we combine hydrogen from our hydrocarbon food with Oxygen from the air to produce water, and we combine Carbon from our hydrocarbon food with Oxygen we breathe to produce Carbon Dioxide which we exhale. The cycle goes around and around - animals producing water and adding Carbon Dioxide to the air, while plants destroy Carbon Dioxide and destroy water and emit Oxygen and produce Hydrocarbons. Around and around the cycles go. But burning oil and gas and coal are a different story - burning them produces new Carbon Dioxide and new water. The new water produced should never ever be mentioned in any discussion of sea levels, as it is a widely agreed scientific fact that the amount of water on the planet is fixed and cannot change. The only result of burning fossil fuel that should ever ben mentioned is the Carbon Dioxide produced, despite the fact that burning fossil fuel produces vast amounts of water that never existed before.
As the story goes, Carbon Dioxide can be removed from the atmosphere by plants. Yes, it can and is. But, what is rarely mentioned is that when plants die, the Hydrocarbons they are made of are soon broken down into Water and Carbon Dioxide - either by animals that eat the plants, or by bacteria that eat the plants, or by fire (fire and digestion are the same basic chemical reaction - the speed of reaction is the difference). So, the harsh reality is that anyone wishing to remove Carbon Dioxide from the atmosphere by causing it to be absorbed in plants is only doing so for the short term - the life of the plant. Any thought that Carbon Dioxide can be removed from the atmosphere long term by use of plants is simply folly with no use other than generating research grants and etc.
I own a few pieces of property with trees and lawns and some areas that are not exactly lawns, and not exactly overgrown. Those trees reproduce whenever I don't stop them. Elsewhere, anyplace nobody stops them, trees grow where conditions allow. When I see that a company says they planted trees to offset their carbon footprint, I laugh, or I feel sad they are wasting time and money. If they plant trees where conditions do not encourage tree growth (the middle of a desert), the trees will not grow, and they are wasting time and money. If they plant trees among other trees in a recently cut forest, they are also wasting time and money, because trees will grow there anyhow. Any soil-erosion-reduction benefits could have been achieved by cutting fewer trees - leave some saplings behind. Wherever conditions allow the trees will grow, as they have for thousands of years, and don't need people's help. most such efforts are simply folly.
As for the other idea mentioned in the article, absorbing Carbon into the soil, I expect the amount that can be absorbed is trivial compared to the amount released when burning the vast amount of fossil fuel burned these days. I think the main impact of this new idea is a new way to generate research funding and to perhaps sign people on to campaigning for new regulations or advertising food grown in a way that allegedly benefits the earth by encouraging storage of Carbon in the soil.
Note to all those who will respond by saying that they disagree with what I said about any connection between increased atmospheric Carbon Dioxide levels and atmospheric temperatures: I never said there is any connection. I said what the common story is, and then wrote about the folly of attempting to remove Carbon from the atmosphere by planting plants. I do not know if the earth is warming up, and if so, what might be causing it.
Disclaimer: I am a supporter, not a dependent. I do not and have never made a living off your taxes, nor do I get laws passed requiring people to purchase any goods or services from me, and do not plan to. I financially support all those supported by research grants, and pledge to do so for the rest of my life.
Here's a very short documentary about the origins of the CBOT. One takeaway, 6 out of the first 20 Chicago mayors were CBOT members.
From my blog today:
Historically, next week has been horrendous for DJIA, S&P 500 and to a slightly lesser degree NASDAQ. DJIA has dropped 24 times in 28 years during the week after June option expiration. DJIA's average loss is 1.06%. S&P 500 is somewhat better with 20 losses and an average loss of 0.73%. NASDAQ has the best record since 1990 and yet still has 15 loses since 1990 and its average performance is -0.21%.
During WW1, in 1917, the price of wheat went to a record $3.25 a bushel. Using an online CPI calculator(courtesy of the Bureau of Labor Statistics), that price in today's dollars would be $60.24. A far cry from the $5 and change wheat is trading today. Grains in general have had a long term decrease in price over the past couple hundred years. We owe this price decrease to improvements in technology. After all, in 1917 a farmer was lucky to get 14 bushels of wheat an acre while today a farmer can anticipate a yield of over 55 bushels per acre….and the cost of production in both time and labor has decreased substantially. One wonders what the yields will be like in another 100 years.
Brendan Turner writes:
Gro Intelligence put out some interesting data points on fertilizer and pesticide use in the US.
From them:
"Sixty five years ago, harvested area of corn sat around 77 million acres, and average US corn yield was just 54 bushels per acre. Presently, corn acreage is at 82.7 million acres, and yield now sits at a median of over 170 bushels per acre. In the 1940s, soybean harvested area was at just 10.7 million acres. Today, there are around 89.5 million acres harvested, representing an increase of 736 percent. Soybean yield was less than 20 bushels per acre in the 1940s, but now averages 49 bushels per acre."
From me:
While the growth in US grain and oilseed production is no doubt impressive, the rise of other agricultural players in South America and the Black Sea have had the largest influence on keeping a lid on prices thanks to their explosive production.
Back home in Saskatchewan, every year, our family farms about 15,000 acres of pulse crops like lentils, peas, and chickpeas. The varieties for these crops were mainly developed by university and CDN government partnerships and the large majority of the harvest of these pulses have been shipped to India or the Middle East. However, for the last decade or so, these varieties have been exported to places like Kazakhstan and Russia and now, the Black Sea is replacing Canada as the staple exporter of pulses to these markets.
Simple equation: Lower costs of production by new players –> lower selling price points –> downtrend shift in margin for major producers –> potentially fewer acres planted by major producers (assuming demand isn't increasing proportionately to supply)
Of course, this thesis gets thrown out the window when there is a drought in a major producing country (or any commodity). However, In a drought situation, for markets like pulses where there is no futures market, speculation is a bit more suppressed. By this, I mean less volatility and thus, decreased opportunities to capture value within volatile markets like you might w/ corn or soybeans or wheat.
Stefan Jovanovich writes:
$3.25 in 1917 is equal to today using the gold currency unit of account As the Watsurf notes, the BLS with its CPI calculation estimates today's nominal dollar price as 18.53 times the record 1917 price for wheat. If you use the 1917 dollar price as the gold currency unit of account (gold adjusted for the change in official price in 1933 and the changes in the open market price of the metal and the relative prices of the dollar against other major currencies since 1973), the change is even more dramatic. $3.25 becomes $133.90 - a multiple increase of 41.12. As always, the BLS CPI calculations fall far short of the actual price collapses of currencies against physical commodities.
For an average acre of land suitable for wheat growing the total yield in 1917 was $45.50 in gold currency units of account (gcus). At that time Kansas wheat acreage sold for roughly $200 (gcus). Today the same acreage produced produces a total yield of $6.67 (gcus) and sells for $50.87 gcus ($2100 in current nominal dollars).
So, based on P/Es measured in gcus, the prices for Kansas wheat acreage were a seeming bargain in 1917 (less than 5 times gross yield).
The difficulty is that P/Es do not seem to be very useful as predictors of what comes next. Kansas wheat land prices peaked at slightly less than $300 in gcus in the 1921; nearly a century later they are selling for less than 20% of that price using the same unit of account.
I defer to our expert and others for any speculations about what may happen to Kansas wheat land prices over the next century. The current P/E is - once again - a relative bargain: 7.6 times gross yield.
Last night at dinner a former floor trader and very successful hedge fund guy told me, "The only news you want to trade on is the news you make up yourself".
Jeff Watson writes:
My mentor taught me to look at the big news, and then look at the market reaction. And if the reaction is different than what one would expect from the news, then this in itself is a very important "tell" about the market. Even the reaction to every day little news is worth watching. In my case I watch things like country movement, exports, and yields. The market reaction in many cases is more important for trading than the actual "news" (at least in my time frame).
Doug Martin writes:
That's the whole, "Bad News Good Action" concept. News and reaction, is most of the time too complex for me to analyze. I'm never correct in my analysis on that front and typically will look at the news only after observing/trading the move.
The only "tell" I can derive from news, is how FAST the effected market moves. Much of what I do revolves around observing/measuring the speed in which a market moves to tell me how significant traders interpret the event or non event.
For instance, yesterday the speed in which Euro and Aud moved was significant in the time frames I trade.
As usual and as predicted, no sooner was a deal with Korea made then every media rushed in to say that it was totally worthless and meaningless… what is the appropriate Aesop's proverb that captures this situation? Tom Wiswell always said something appropriate when a kibitzer told him how he could have won the game in a much easier fashion then he did.
anonymous writes:
Hillary's first missed Nobel.
Like Stefan, I too dropped out of economics 101.
My marketing professor gave numerous examples of how he, as an advertising guy had increased prices of quite a few items and that cause an increase in sales. His point was it was about perception.
Somewhere during the first week of my economics class I was shown a curve that proved my advertising professor was wrong… As price goes down demand goes up. I argued with the professor that curve wasn't reality. He showed me reality… The door
Years later Jack Kemp summed it up best one day when we were talking, during his campaign in the middle of Iowa, about economics and he said just substitute the word incentive for the word economics and you'll understand it a whole lot better.
I have learned the more people talk about economics the more confusing it becomes, yet, it is easier to understand than understanding women is for me.
anonymous writes:
One of the simplifying assumptions often made in basic economics is perfect information. That of course differs from reality. The basic curve assumes such perfect knowledge and that the product is the same regardless of the price. But with some items, like cosmetics, the price itself becomes a proxy for the assumed quality of the product. So a price increase leads enough consumers to believe they are buying a higher quality product, increasing sales. In essence in those cases the assumed product across different price ranges is no longer the same product in the eyes of the consumer.
1. Bicycles.
There are a LOT of shared bicycles on sidewalks in many cities. It's now very easy to use them. Pre-registration or deposit are no longer needed. With either Alipay or WeChat apps on a smartphone, one needs only to scan the two-dimensional QR code printed on a bike to unlock it. One can basically leave it anywhere when finished. Locking it concludes the rental. For basic bicycles, the rent is 1 yuan per half hour. Considering the cost of a bike is about 500 yuan or less, the rate can make the business very profitable if usage is high. It looks now that there are just so many bikes available. In addition to basic bicycles, there are also electric bikes, for which the rents are higher.
2. Cars.
Car rentals are nearly pervasive in cities. The easy way to rent one is by an app like Ctrip where electronic payment is conducted. One surprise to me is the rental rates. The rate can be as low as 25 yuan per day for an economy car with unlimited mileage. Cars are not brand new though, usually with 50k kms on them. A rate of 60 yuan is fairly common. The cars are of all major brands, not only chinese. What's odd with the low rates is the high cost of mandatory insurance. About 40 yuan per day for the basic coverage with about 1500 yuan deductable is required (one's own personal car insurance policy doesn't cover rental cars). This is way too expensive given a similar but better covering mandatory policy for a private car costs only 1000 yuan per year. One should note that car rental companies are all private and the insurance companies are all state-owned. So the low rental rates vs. the high insurance rates illustrate quite well about the business environment in the country, where state-owned companies command higher prices.
3. Ride.
With the exit of Uber a couple years ago, there is basically just one car hailing company: Didi. The cost of calling a car is up: now more expensive than calling a taxi. And oftentimes, either the system or the driver play some tricks jacking up from the estimated amount, citing things like congestions. Although the cars are in better condition than taxis, the experience is far poorer than when the competition was here.
4. Housing.
Airbnb is still here. There are also a couple domestic companies. Short-term rentals are quite abundant. A 3-bedroom apartment that easily sells for over 1 million yuan can be rented for about 300 yuan per day with nice furnishings included. Many places as required by the government only accept Chinese nationals, though.
5. Trains/flights.
Most trains are now bullet trains with top speed around 300km/h. Prices are set by the government, and are roughly 150 yuan for about 300km for second-class seats, which is about 3 times higher than the old train. First-class seats are about 250 yuan and business class seats (higher than first-class) are 500 yuan for the same distance. Old trains are mostly out of service. Trains are mostly full. Despite being owned and operated by the government, the trains are not without competitions. Flights, controlled by a different department of the government, set in to compete, albeit slightly. For a 1000km trip, a flight taking less than 2 hours was discounted to be a bit less than the train taking over 5 hours.
6. Places of interests.
Every place a bit interesting, from city park, temple, mosque, to natural site and certainly historical site (original or man-made), charges an entrance fee plus other fees like internal transportation, guides and performances. There is almost no interesting place in the country that is not encircled up for money collection. Entrance fees range from 30 yuan to as high as 400 yuan. Around 100 yuan is fairly common. Take the famous terracotta warriors museum in Xi'an for instance. Entrance fee is 150 yuan. Guide is 90 yuan for a group up to 6 people. Earphone to listen to the guide is 8 yuan per person. Bus for 1km is 10 yuan. Self-photo in front of a nice scene is 20 yuan. Self-photo without waiting in-line is 100 yuan. There is a large shop in a big exhibition hall which sells a lot of over-priced items. After visit, one has to walk through a 1.5km shopping street to get to the exit.
7. Cashless payments
Again, with AliPay or WeChat, one now can pay almost anything electronically, from from small snacks on the streets, to buses and taxis, to groceries, to any tickets (either on the spot or online).
Why are we at war with Canada? According to the Trump Administration, there's a net trade surplus between US and Canada (goods and services):
"The U.S. goods trade deficit with Canada was $17.5 billion in 2017, a 59.7% increase ($6.5 billion) over 2016."
"The United States has a services trade surplus of an estimated $26 billion with Canada in 2017, up 8.0% from 2016."
Stefan Jovanovich writes:
1. Cars and Auto Parts.
Canada manufactures 4 million cars. It buys 3 million and exports 1 million to the United States. It is also the largest auto parts exporter to the United States.
2. Marketing Boards
Canada uses the agricultural marketing board mechanism for controlling production and prices of domestic dairy and other "grocery" farm products. To support this mechanism the marketing boards restrict all imports by tariff and by quota while allowing Canadian "surplus" production to be exported at foreign market prices.
Question: Who would profit most from the shift of car and auto parts production to the United States? Whose domestic production of "grocery" farm products would be boosted by the exclusion of "surplus" Canadian production?
Answer: Agricultural and car and auto parts producers in the Great Lakes States of the Mid-West
Ain't the study of actual political economic events much more interesting than further refinement of marginal utility theory?
Geoge Zachar writes:
The reports I've seen indicate Canadian dairy protectionism is driven by Quebec…something the the anglophone provinces deeply resent, as they're forced to pay up for dairy products.
So, in addition to being seen supporting important US constituencies, Trump is deepening political divisions north of the border.
Stefan Jovanovich writes:
The Canadian Parliament decided to "stand with Canadian workers" when President Trump announced the steel and aluminum tariffs.
I doubt very much that they have examined their own history with regard to trade "wars". If they had, they might have been tempted to take President Trump at his word about the need for "reciprocity".
In the Elgin-Marcy Treaty, signed in 1854, the U.S. and London entered into a free trade agreement. As the Wikipedia article notes, the Canadian business interests threatened to ask the U.S. for annexation if Britain did not work to open the U.S. markets to Canadian exports. Under the Treaty timber and wheat and coal were admitted to the U.S. without duties or quotas; the existing 21% tariff was eliminated by the U.S. The reward for the Americans was open navigation on the Great Lakes and St. Lawrence and access to the Grand banks fisheries. The arrangement was broadly popular and hailed as the Canadian-American Reciprocity Treaty.
Within 4 years the Canadians decided that they needed to protect their manufacturers. The Cayley tariff of 1858 and the Galt tariff of 1859 raised the duties on imported manufactured goods 20 per cent. For the new Republican Party, this was an absolute Godsend. In 1860, as now, the United States had the lowest tariffs and least restrictive trade rules of any country. Why, Congressman Morrill asked, should American producers have to accept foreign competition but be shut out of foreign markets? Morrill shifted the discussion on tariffs from being a question about protecting Northeastern manufacturers to one for the nation as a whole. He introduced his bill by announcing this change: "In adjusting the details of a tariff, I would treat agriculture, manufactures, mining, and commerce, as I would our whole people—as members of one family, all entitled to equal favor, and no one to be made the beast of burden to carry the packs of others." The "free trade" Democrats did not have an answer.
By 1861 the U.S. had increased overall tariffs from 17% to 26%; by the end of the Civil War the average rate had increased to 38%. It was to stay there until the Underwood tariff (the Revenue Act of 1913).
Here in the bleachers we are entertaining ourselves during the half inning and pitching changes by discussing FX. This has more than a purely academic examination since our handicapping spreadsheet for the U.S. stock market keeps offering ADRs among its "can't lose" picks. The magic formula has us owning positions in companies in Taiwan (TSM), China (NTES, SHI,YY) and Argentina (TGS); companies whose stocks trade in non-U.S. dollar markets are now 20% of the List.
So, for 1 out of every 5 stocks, the "Buy" recommendation involves a double speculation– a long on the companiese individual fortunes and a short on the U.S. dollar.
Keynes hoped that the very question of foreign exchange would disappear, that money would cease to be part of economics by becoming universally invisible. His dream was for all FX clearings to be handled through the Bank for International Settlements - the intermediary first established to receive the German reparations payments that were to be financed by U.S. loans of gold. The reparations were not, in fact, paid, even though Keynes never revised his opinion that the Treaties by which Germany promised to pay them were somehow the main cause of the Great Depression. Those of you fortunate enough to have studied economics in and after college know that this is still the Number 1 explanation for the collapse in domestic and international credit that occurred between 1927 and 1934. In any case, Keynes' dream of the Bancor never came true; on the contrary, clearings between countries remain stubbornly ties to particular national currencies and the money of the European currency bloc aka the Euro.
So, the question remains: which money offers the best chances for relative gain. The smart(er) guys out here in the bleachers think that FX is THE QUESTION. Frontrunner, the most obnoxious of us all (this year he is wearing an Astros cap) - points out that, if you use the world's private currency (gold) as a unit of account, for a Japanese investor the Nikkei is currently selling for the same price being offered in 1978.
I have read the book Scale by Geoffrey West and I find many of the charts tautological and suffer from the part whole fallacy. I wonder how many of the scaling relations are predictive and not related to the physical dimensions of weight and height of the many species he approximates with algorithmic charts that are consistent with random numbers.
Leandro Toriano writes:
West's stuff is poorly regarded among technical people–it pops, but power laws can be made to look like they fit too many things. (There are a few critiques on arXiv, iirc.)
Recently I came across Indra's Pearls by David Mumford, Caroline Series, and David Wright. They do hat-tip Mandelbrot's Hausdorff (fractal) dimension, but don't fall into trendy theory. Easily makes my top 100 of all time, and probably top 3 mathematics books for non-mathematicians. In it you'll find more reasonable discussions of this stuff than elsewhere.
Koebe 1/4 on youtube has a good video of Curt MacMullen speaking on Renormalisation.
"Dust rising - Salton Sea's toxic dust to get worse and worse"
Bo Keely writes:
Bill, u forget how intelligent u are. u hit it on the head a year ago in Slabs saying the alkaline air makes the climate here almost intolerable. it isn't the heat, nor the Salton Sea, but the alkaline soil that is absorbed into the air creating a 'coal-miner lung' effect. i can feel the sapping effect of alkaline dust on my skin and lung lining walking any day over 100F. at that temp the air is also rarefied to provide less pressure making it more difficult to breath like being at altitude. i can walk anywhere else in the world at that temp w/out a problem, but not here at 120' below sea level where the air is alkaline.
last weekend it was only 105F but i walked too long following century-old brass survey markers and the remains of the surveyor's camps into the Chocolate Mt. gunnery range and ran out of water and got discombobulated. i sat on my hat during a rest stop to keep off the hot ground and forgot it. that left me walking hatless six more waterless hours into the sun and i suffered for it. finally, i could walk no more, not a step to save my life, and collapsed in the scanty shade of a Palo Verde for two hours til after sunset to recover. the problem was that after the sun went down i couldn't see where i had parked the motorcycle, which meant more hiking but by then my tongue had shrunk from it's previous dry swelling that nearly blocked the oral passage. you'll be able to hear of similar exploits in Texas Ranger 'Big Foot Wallace'.
What can we learn about the market from the recent playoffs?
1. A team that is behind near the end takes desperate shots and loses by an even greater score, i.e when the market is down near the close any rallies are ephemeral.
2. Ephemeral shots like those of Curry are very erratic compared to LeBron and Durant and can't be relied on… short term spikes are not sustainable.
3. A team with many scorers is much better than a team with a concentrated few and this will tell at the end of a game. The beard and the boaster from Cleveland both fell by the wayside in crucial moments at the end. A sustained move requires confirmation from related markets and will not stay if it is just its own.
4. Erratic players who have problems with the intake of substances will lose at crucial times, i.e. don't drink or take drugs while you are trading.
5. The difference between the winning team and losing team is like the battle between up and down. When a winning team is ahead near the close it is usually not overtaken. Indeed the lead tends to increase as the other team tries desperation shots.
6. The stats on basketball are much more valuable than what we use for markets, i.e. the % of shots scored off the dribble versus catch and shoot and the % of hits from each sector of the court.
7. What else?
The alpha female outlaw of Slab City once advised me, 'Beat your opponent psychologically and all things flow from there.'
Then she robbed me.
Her brain is wider than the sky above the Slabs, and her scares are the scars in nearly every mind in town. She terrorizes them before she plucks their properties clean of valuables. These are her chief techniques to look for:
• Finger paints feces on windows
• Shreds clothes on a line with a razor
• Drops meth needles on properties
• Poisons guard pets
• Slashes water containers
• Plants stolen articles at camps
• Trojan gifts with spyware
• Sleeps with significant others
• Deniability - screams at night, 'You're robbing me!' to elude the chase
These PSYOPS make the Belle a bullseye for our top outlaws, male and female. They call her Sun Tzu with a vagina. She allows them to seduce her, and then each has gone to jail or disappeared.
Belle's tactics, as in sport, politics and business, set a backdrop in the subconscious. It softens them to become thankful when she doesn't steal, grateful when she eventually does, less likely to intervene, and kills any courage to retaliate.
However, two men are stepping up to rally other Slabbers. One threw a potluck to raise money to hire two large girls to 'beat her within an inch of her life', and another raised an empty jug and toasted, 'As soon as this fills with whiskey I'll push her down a mine shaft.'
The mind has no farewell. There's a war out here, and it's not about who's got the longest knife or most bullets. It's about who controls what the other side thinks. To date, the Belle is on top.
From hamsters to dogs to elephants to whales, the number of heartbeats per lifetime is nearly the same, namely about 1.5 billion
— Geoffrey West, Los Alamos National Laboratory, and the Santa Fe Institute
Zubin Al Genubi writes:
This sound a bit too deterministic. While genetic disposition is a large factor, conditioning, good diet, exercise, lifestyle must play a substantial part. Moderation must help.
Russ Sears writes:
While I cannot give the source because it been 35 years since I read it. This heart beat speculation was part of why doctors up until recently did not recommend running for health benefits. If g-d had designed us that way, why should we even test it with statistics.
It's only been since 80s women ran a marathon in the Olympic because of these types of simple reasoning.
The statistics speak volumes about the benefits of cardio exercise especially running. However that benefit declines the more you train and it's not surprising that one could design a study which shows overtraining can lower life expectancy. As I've aged the difference between training and over training has become much harder to draw a line… hence I suspect many of the negative life expectancies are from older endurance athletes over training.
And I suspect these shocking to unsuspecting readers are in much more demand too produce due to click-baiting of journalists than real science.
Also many of theses studies one can use a simple test if they are legitimately looking at the issues. If the study is look at average age at death or actually deaths to expected. Average age of death is heavily influenced by the start of running boom and early outlier deaths. It will take many more year before averaging age is valid In other words most serious endurance athletes are still living so their positive effects not seen in average age at death. Opposite of survival effect in stock market historical studies.
On employment day:
up at 820, up 820 to close: 17
up at 820, down 820 to close: 16
down at 820, up 820 to close: 30
down at 820, down 820 to close: 24
(Note: the announcement occurs at 830)
Peter Pinkhasov writes:
With the following, I am very much at risk of misunderstanding the Chair or to expose my ignorance. Yet I think Vic's numbers and my brief research suggest no leakage.
- The pre-release movements do not seem to anticipate the quality of the NFP headline number.
- A case for leaks can be made, if the quality of the NFP headline number is ignored, but then what was leaked? -> The Bond momentum starts during the globex session
- Maybe the leaker uses a sub-component of the report ?
- Potentially no NFP-day drift in equities similar to Fed-days
- (But: N is small)
- (But: I took the numbers by hand - potentially with some errors).
My table:
Victor Niederhoffer explains:
My numbers suggest that there are leaks but that those who aren't privy to the leaks can't profit from them. The real problem is that so many people get the numbers in advance and that this creates a movement in the correct direction. This is an endemic and terrible problem.
There is an interesting ratio of plants: bacteria: fungi: animals in units of GT C (1015 g of carbon) of 450:70:12:2.
With a total biomass estimated at 550 GT C or 550 quadrillion (American system) g.
Roughly 605 billion tons with a natural world emphasis on organisms good at photosynthesis and recycling.
From "the Biomass Distribution of Earth":
"The composition of the biosphere is a fundamental question in biology, yet a global quantitative account of the biomass of each taxon is still lacking. We assemble a census of the biomass of all kingdoms of life. This analysis provides a holistic view of the composition of the biosphere and allows us to observe broad patterns over taxonomic categories, geographic locations, and trophic modes."
"A foolish consistency is the hobgoblin of little minds, adored by little statesmen and philosophers and divines." -Ralph Waldo Emerson
From his "Essay on Self Reliance" (At 10,000 words, this essay is worth a read. (It measures at a 7.4-grade level on the Flesch-Kincaid method in Word. I struggle to get below 12 in my writing.)
"The test of a first-rate intelligence is the ability to hold two opposed ideas in mind at the same time and still retain the ability to function." -F. Scott Fitzgerald
Whenever I turn to an analysis of China, I ultimately realize that I also need to consider India. This duality causes me difficulty and the two quotes above indicate that I require a mental prosthetic.
Therefore, I created a new word by inserting "di" into China. The result - ChIndia.
Would other mental prosthetics for dichotomies be useful in investing? For example, buy and hold vs. buy low, sell high.
This is disappointing. It does not suggest a bad economy, but one in which the growth in jobs is proving quite stubborn.
Did Kurzweil upload his brain and forget the password??!
I recently drilled down on a lot of his work and speeches.
He basically only ever says four or five things, for the entire past 1-2 decades.
Here are the top ten things Kurzzzweil needs to never say ever again, in his entire life.
1. "I am so smart, I made all these brilliant predictions."
2. "I may not have invented the Web. But I predicted it. And I did it back when no one else did or could. Only I was so smart. (See below.)"
3. "Everything increases exponentially in tech and only I was able to perceive this. My critics could not which is why they were so wrong and I was so right, so often. (See # 1.)"
4. "I invented a device that reads books to the blind. (Did I mention how smart I am and how much smarter I am then everyone else? Mainly because I understand the power of exponential growth in anything tech, and nobody else did, especially my critics who were horribly wrong while I was so brilliantly right.)"
5."Nanobots will eventually circulate inside our bodies, correcting all our ills."
6. "One day brain implants will allow us to extend our frontal cortex into the cloud allowing us to upload our brains, and we will be so much smarter. Especially me. I will still be smarter than everyone else."
7. "Did I mention I went to M.I.T., a few dozen times in this speech alone?"
8. "Nanobots."
9. "Exponential growth is awesome."
10. "…and it's usually why I am so right and my critics were always so wrong, and why I am so much smarter than them."
What an insufferable bore.
He is mostly and mainly a self marketing machine masquerading as an intellect. But the sad thing is, people fall for it. It works. Google fell for it.
I think some people here have, too.
Sad!
It was the fall of 2011. He was the kid with long blonde hair who came home one weekend and called a family meeting. His girlfriend at the time was upstairs in his room. Pam and I weren't certain what was about to come down but we sat at the kitchen table and he told us.
He was going to join the United States Air Force.
On the surface we were happy. We knew he doesn't do things on the spur-of-the-moment and had thought this through. He was going to attempt to do a 4 year ROTC program in 3 years and graduate on time with a mechanical engineering degree.
It wasn't long and Pam and I had one of the greatest experiences of life in pinning his Officer bars on his shoulders at the commissioning ceremony after graduation from Georgia Tech.
A couple days later found us on the road to Vandenburg AFB in Lompoc, CA for his ICBM training. It was the longest trip of my life. All those miles of thinking where the years went, all of the mistakes I made and wishing that parenthood had do-overs. As he slept I kept the truck and trailer on the road with misty eyes.
There were goodbye tears that sunny cloudless California morning in Lompoc. Tears from both of us, nary a word was spoken. A new chapter was about to begin.
Months later I was in Lompoc for his graduation. As is typical of him, he never told us he was graduating from Georgia Tech with highest honors or that he was graduating #1 in his training class at Vandenburg! It was a special time and I could feel my own Dad's presence with us.
At 25 years of age he has had a great start to his career. His security clearance is top-secret; his awards as winner of the 2015 and 2017 Global Strike Command Challenge competitions have opened up some interesting opportunities. Today his role is instructing young officers in preparation for launching missiles capable of delivering ICBM warheads anywhere on earth in 30 minutes.
As one of very few Air Force Officers who have qualified as Expert Marksman on the firing range I like to think I had a small part in his career!
Today, Memorial Day, 2018, the Parisian family commemorates the service that my dad, Douglas Parisian gave our nation as a bomber pilot.
And today, Pam and I are proud to announce that our son, Hunter Parisian, is a now a CAPTAIN in the United States Air Force.
Congratulations Hunter!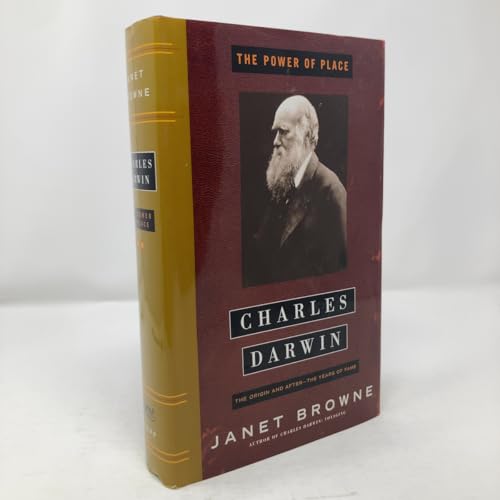 Here are some interesting facts about Darwin.
1. He liked to smoke a cigarette to calm down from the politics of sustaining his views.
2. His greatest talent he said was in timing the swings of the long term gilts.
3. He liked to read novels about pretty girls.
4. He went to a watering spa often for relaxation.
5. After sleeping in the grass he heard the birds singing and saw the worms crawling and the insects buzzing about and he had never been so happy. His passage about "interesting to see the tangled bank of birds flitting about"…. must have come from this…
6. He liked to study worms and ants and trollopes. Nanny felt very sorry for him that he had nothing better to do.
These come from excellent book by Janet Browne Darwin: The Power of Place.
Apologies if I have asked this one before. Mr Jovanovich's post reminded me of B.S., about whom I've a longstanding puzzle.
Why don't Case-Shiller indices see more volume?
There is exactly one market-maker for all of the Case-Shiller indices. He lives at 123 Maple St in Greenwich and has decades of bank experience. To me there are natural shorts (everybody with a mortgage in Indianapolis should short Indianapolis) and natural longs (everybody without a mortgage in Indianapolis should long 1/20th Indianapolis). For hot coastal markets there are even more natural longs.
And yet they see such low volume. B.S. is quite famous, and so are his indices. (Major US newspapers cite them.) What gives?
I was reading this: "Our main finding is that economic data do not appear informative enough to uniquely identify the relevant predictors when a large pool of variables is available to the researcher. Put differently, predictive model uncertainty seems too pervasive to be treated as statistically negligible. The right approach to scientific reporting is thus to assess and fully convey this uncertainty, rather than understating it through the use of dogmatic (prior) assumptions favoring sparse models."
And Karl Popper's "Science as Falsification" came to mind. 
Peter Grieve writes: 
I'm sorry to say that there is a movement in physics to abandon Popper's ideas about falsifiability. This seems to be motivated by the fact that string theory and the multiverse theory are at best extremely difficult to test.
Those still supporting Popper are called Popperazzi. Some of them call string theory "mathematical theology".
Kim Zussman adds: 

Is an untestable theory that fits observations necessary to discard?
Stefan Jovanovich replies:
A theory that "fits" - i.e. usefully works with - observations cannot be discarded until those observations challenge the theory's ability to predict events. The theory may simply be lucky enough to fit what people and their instruments can "see" and be better than chance at estimating what will happen in the future; but that "luck" will still be sufficient know-how until repeated observation reduces its foresight to no better odds than chance.
Observation is the test. Until Eddington's observations of the eclipse in 1919, there had been no observations of the spacial interaction of matter and light that contradicted Newton's theory. Eddington's observations did not "prove" Einstein's theory was "settled science" as the warmists like to say; they proved that Newton's theory was not as useful an approximation of reality as general relativity.
The point that Eugene Fama keeps making is that economics, as a general theory of behavior, has yet to be even lucky over any extended period of time. Its interpretations of information theory seem to work fairly well in the limited domain of financial transactions but only to prove that risk's rewards are only verifiable after the fact.
Meanwhile, we enjoy the game and keep blowing on the dice when it is our turn to roll.
We use the 72 hour rule: family, friends and fish should never be together for more than 72 hours at a time.
The mouse with one hole is quickly taken. This proverb maybe generalized to all sorts of market conditions.
It's why one should never take a half hour trade in markets no matter what the expectations… and it also applies to those big shots that can go against you 1 in 20 times like February 4th and other things.
"As of March 31, 2018, total household indebtedness was $13.2 trillion, $536 billion higher than the previous peak in the third quarter of 2008."
The total household debt was "18.5 percent above the trough in the second quarter of 2013."
(full article here)
George Devaux writes:
Ratios are important here.
Number of households/individuals- resulting debt
Same for income level (capacity to repay debt)
Same for assets - resulting debt to asset ratios
I apologize for suggesting math to a person whose wordsmithing I relish–in the sense of consuming as a gourmand.

An observation: Whether it be chess, table tennis, markets or whatever, people love to be on the attack and score quick victories that draw attention. I think it's an ego driven thing, the spectacular win helps people with their self image. Markets tend to go down faster than the go up, which makes the short the weapon of choice in this field. Chess players are forever wanting to emulate Mikhail Tal or Garry Kasparov and score quick victories, and table tennis players will play for winners regardless of the percentage they get in.
This would represent a systematic bias from humans in all fields plus a way of gaining an edge just about everywhere and anywhere. Find an egomaniac and do what they hate; defend instead of attack and play for the long game instead of a quick and spectacular win. Perhaps this equates to the chair's depiction of 'the house', but maybe it goes further?
Thoughts?
Jeff Watson writes:
The ego thing is real, and I suspect but cannot prove that the quick victory would pay short money. Back in the pit days, the frenzied scalpers would be in the market a few seconds and a good scalp might be 3-4 ticks on a 10 lot. Meanwhile, the spreader would be watching their position, adding to and subtracting from, and in a few weeks might make 100 ticks on a 1500 lot. Nobody watched the spreader because the scalper was making all the noise and grabbing the attention. Sometimes in life and the markets, the tortoise beats the hare. Fading a big ego is a tried and true strategy as long as one picks their entry and exit points.

Brett Steenbarger writes:
What a great point!
The desire for the short (and quick market move) also comes from inability to delay gratification (lack of patience and the need to be gratified right away).
It also comes from a compensatory mechanism, where people who missed a large up move now look for vindication with a large down move. It never fails that, after a large market rally (such as we've had the last couple of years), traders trot out "the 1987 analogue" and the specter of a grand correction. I've yet to see a 1987 analogue proponent who made large money in the preceding rally. I've also yet to see a true replay of 1987.
Finally, it is surprising how many money managers let their political predilections shape their investment views. Many viscerally dislike the current U.S. President and have been steadfastly bearish through his tenure. The worst outcome for them would not be an economic or geopolitical cataclysm, but events that truly would bring growth and prosperity. Ayn Rand has written insightfully about "sense of life", and you have long noted the destructive sense of life of the permabear.
Archives
Resources & Links
Search