The book Gotham by Burrows and M. Wallace details the changes in the fortunes of the American economy and New York from 1600 to 1900. As it moved from Dutch rule to English rule and from whig control to republican Jeffersonian control. It is amazing how many panics and complete major depression in the economy came almost every several years. All the depressions were recovered in the next year or two.
A recent visit to Muir woods shows the same dynamics to the growth of trees after fires although the fires were not as frequent. Indeed there hasn't been a major fire there in 150 years. Apparently the trees have developed resistance to fires.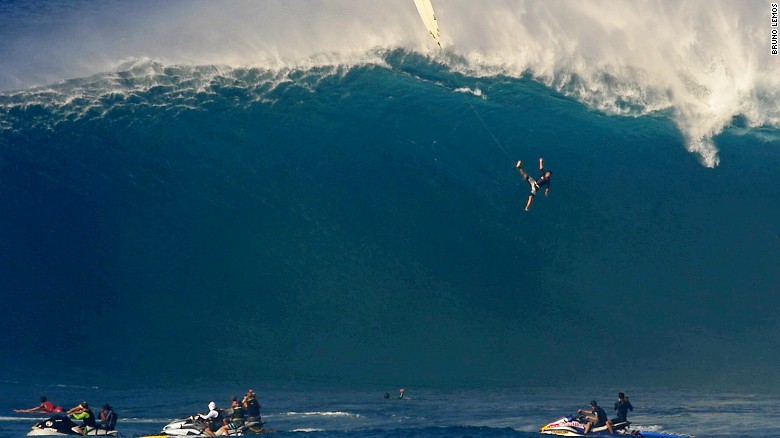 I've been surfing for many decades and once was the Grandmaster Champion of my island. We had some big waves a week ago, and it was one of those magic sessions where the wave comes right to where you are sitting in the ocean, you turn take a couple of strokes and drop in and ride to the end. I got three big waves without even getting my hair wet. A perfect session. As traders, you all know the feeling.
But things don't always go so well. Positioning and timing are the key elements in surfing and catching a wave. If you are not perfect, you can be off balance. You are less able to compensate for wind chop, or warbles in the waves. If you are too late, you might get thrown 20 or 30 feet through the air. Or if you are too far inside the outside set can catch you and you get "caught inside". Or you can just get thrown off balance on the drop in by a small chop. The initial place where the wave breaks is usually the most violent with the most energy. The energy from huge hurricanes in the mid Pacific have traveled thousands of miles and focus on you.
As you fly through the air upside down you have time to think about the vicious thrashing in store and have to brace for the impact with the water and the hundreds of tons of water flying through the air with the consistency of cement about to snap your neck and arms off. People have broken bones in wipeouts and worse. You also try to get a breath of air to survive the hold down. Upon impact with the water, often as not, your breath can get knocked out, as you are driven down up to 30 feet deep. The water throws you around like rag doll inside a washing machine. Everything is dark. You have no idea which way is up or down. The key here is to relax and conserve oxygen. Though the biggest waves are only 20 seconds apart, if you don't catch a breath at the end of the first wave, drowning becomes ar real possibility. Your board is attached to your leg by an elastic cord and will drag you backwards at high speed. Better, the board will float towards the surface and pull you up from the depths towards the surface. At the surface, the foam can be a foot or two thick making it hard to catch a breath. The air in the water does not float your body as you struggle to catch a breath. As you break the surface, the worst thing to see is another 20 foot wave looming directly overhead ready to smash you down again. You know you are in trouble as your head starts spinning from lack of oxygen. You feel like vomiting. You fight panic and fear. Eventually within 20 to 40 seconds, as you know it will, the waves pass and you catch a wave.
At that point you are utterly exhausted. Your life force is near zero. However, its not over yet. By this time, the currents and waves have pushed you near the rocks and you have summon your last strength to paddle as hard as you can to avoid being smashed to death on the rocks. After catching your breath, you paddle out to rinse and repeat. I love surfing. As traders, you all know this feeling of the wipeout as well.
Researchers think the reason is linked to Social Security and retirement
About one-third of Americans immediately claim Social Security at 62 and 10% of men retire in the month they turn 62, according to researchers.
Stefanie Harvey writes:
Locally, this was called "Lockheed" syndrome because so many men who retired from Lockheed in Northern California (usually at 65) died within a few months.
Perhaps there is utility in the gig economy (/sarcasm).
anonymous writes:
I think in order to get a more robust picture of what's really happening here, the researchers need to dig deeper into the demographics of the people involved.
They hinted at that with the comment about laborers retiring young.
I've done a lot of work with laborers of the country in my 31 years in this business. One recurring theme I've noticed about those laborers (blue collar types) is that their bodies are broken down and stop working around 60. Really, to be fair, their bodies are broken down in their late 30's and early 40's. If you've ever seen a bunch of union laborers, one thing you notice is that by the time they're around 35 - 40, they look 10 years older than white collar workers of the same age group.
These blue collar workers live a hard life, they party hard (smoke, drink, get DUI's), and eat in a less healthy manner…and die sooner.
anonymous writes:
This phenomenon was also observed, anecdotally, by certain friends of mine and I with respect to the retirement of senior NCOs - Sergeants Major (SGM) and Command Sergeants Major (CSM). They seemed to, despite their fitness and stoic outlook on life die uncommonly young (late 50s and early 60s). Virtually all of them had, in the latter 75% of their career, virtually abandoned the alcohol consumption that so often characterizes pre-E-5/E-6 time, and none were smokers.
Larry Williams writes:

My psychiatrist son adds: "Don't forget, studies also show delaying retirement also delays onset of alzheimer disease."
Pete Earle writes:
You are going to die either way.
The idea would be to make enough the SS was a rounding error and you can do whatever the hell you want for as long as you want.

The current VIX is priced above both the first (F1) and second month Vix futures (F2). I looked at times when Vix>F2 and the subsequent moves of SP500 holding until Vix<F2, since 2012, non-overlapping.
Max Trade P&L : 81.00
Min Trade P&L : -81.25
Avg PL Win Trades : 24.09
Avg PL Lose Trades : -20.32
The average length of the trade is 3 days. The current trade was entered on 1/31, 9 days ago and down -160 points and not included above because it is still open. After this long it is another 11 days on average before the term structure flips back to contango and this trade would be exited.
There has been some comment on the timing of the so-called "smart money". Just how good are our betters at trading these exciting markets?
While we have no specific knowledge of who bought when, we have an algorithm that identifies when the average "smart money" goes from bullish to bearish, and vice-versa, while at the same time the amateur money is betting in the opposite direction. This link will give you its recent history.
This is a sentiment indicator and it has its theoretical roots in the Efficient Market Hypothesis. It plots the best fit over successive N days, where N varies from very short term to say more than a year. The best of the best fits are the smarties, and the worst of the best fits are the amateurs. The smarts are attentive and the amateurs tend to be complacent. This model is not perfect but it tells some interesting tales. At the most recent peak, the smart money turned bearish as of the close on January 30th. They have not yet turned bullish as of February 12th.
Since 2006, I find 13 non-overlapping instances in which the S&P 500 was down 5% or more since 5 trading days ago. The average net change during the next 5 days was 2.5% with a standard deviation of 3.7% and a drift-adjusted t score of 2.32.
Date 5-day change Next 5 day change
1/22/2008 -7.8% 4.0%
10/7/2008 -14.0% -0.3%
11/11/2008 -11.0% -3.0%
2/17/2009 -9.2% -2.1%
3/3/2009 -10.3% 3.8%
5/24/2010 -5.6% -0.1%
6/29/2010 -5.1% 2.3%
8/8/2011 -13.2% 7.8%
8/22/2011 -6.3% 7.5%
11/22/2011 -5.7% 5.3%
10/15/2014 -5.9% 4.2%
8/24/2015 -10.9% 5.2%
1/8/2016 -6.1% -1.9%
Average 2.5%
Std deviation 3.7%
N 13
t 2.32
Drift 0.2%
An interesting metric to be tested from a Bloomberg article in a vein similar to Bill's metrics.
"This Unusual Link Between Stocks and Volatility Says the Turbulent Times Aren't Over"
The entire VIX futures curve is in backwardation, a signal that investors expect more volatility in the near-term. That's seen in the contract pricing, where front-month contracts are more expensive than second-month. The inverse is normally true.
"The M1-M2 VIX futures spread can be used as another temperature gauge for the market, just like spot VIX," said Dave Roberts, an independent trader of volatility derivatives and associated products. "That graph works really well in tight time frames when the curve is in extreme backwardation (like now) because the M1-M2 spread is currently very sensitive to the S&P 500's movements (both up and down)."
"Inflation is About to Appear 'With a Vengeance' Paul Tudor Jones Says"
Larry Williams writes: 
I'd defer to Hoisington Capital over PTJ on inflation.
anonymous writes: 
Hoisington has an interesting comment about the low savings rate now vs the normal 8%. Ancedotally I'm seeing lots of consumer spending and travel due to the "bull market" euphoria.
A 20 year old chess associate of mine has asked me about a possible career in markets. He's International Master strength at chess (close to getting the title), a second year maths undergraduate, has an interest in poker and was in the Bolton Wanderers soccer academy until he was 16.
I've suggested he reads up on the field and sent him links to the Daily Speculations book list. What other steps should he take?
Peter Pinkhasov writes:
Not that I know anything, but I lost my roll a few times with all the money I've saved up from folding towels at the jewish community center from grade 7 trying to lever it up my last year in college. I think $ is a product of work for which discovering that one doesn't have the emotional capacity to do could be costly in terms of time value. I wasn't blessed with having a mentor when I started but it would have saved me a lot of time and efforts if I had read Education of a Speculator many years earlier. I think trying it yourself with self capital is good start.
anonymous writes:
Take up some sports. It teaches you how to lose regularly and hopefully with grace and dignity. I suppose chess does that, but the physicality of sports, and trading, makes it helpful.
A graduate of Evergreen, the school that treated Eric Weinstein's brother Brett so badly, has set up a Feminist Business School. Instead of profit seeking, students are taught to "adopt more feminine traits such as gratitude, intimacy, and connecting with nature." An article further describes this folly as "shunning the profit seeking motive of traditional commerce."
One postulates that their graduates will not be recruited very heavily by the Fortune 500 companies. They cobbled together an addled brain mission statement that includes:
"We endeavor to topple the patriarchy, internally and externally. We see business as a site of personal power, radical creativity, and meaningful social change. We know that we can survive and thrive in business without compromising our values. We believe work can be fun. We hold fast to our declaration that……..
A BUSINESS CAN BE A MODEL FOR A NEW SOCIAL AND ECONOMIC ORDER."
Here are two delightful testimonials from their website and course description.
This was a life changing experience. I learned so much about the economy, business, feminism. But most importantly, I learned about myself. If you feel out of place in the capitalist economy, you'll likely feel at home here. — Tina C Jenn
[the school] helps us gather tools OUTSIDE the patriarchy, so we can tear it down with some efficacy. These tools are already within us, they are us. We have been so disembodied that we have picked up the tools of the patriarchy to survive, this is about rediscovering our resilience, our natural resources, ourselves; and in doing so, we find the strength to create a new way of being in the world and in business. — Caitlin M Maybe
The mere existence of a "school" like this is part of the downside of legalizing weed.
I am in Hokkaido, Japan, skiing. There is a Sumo Championship going on. It's interesting to watch the wrestlers. 77% of the bouts are won on the initial charge when one of the sumotori is pushed out of the ring or to the ground. In each bout there is a tipping point at which one of the sumo fighters gets the other off balance and wins the fight after gaining the advantage.
In markets there is a tipping point when the momentum or balance shifts. It's also interesting to identify that tipping point when it happens. It's been a bull market for years now. I wonder when and where the tipping point will be.
In sumo TV coverage there are always replays so one can see if you identified the tipping point in real time.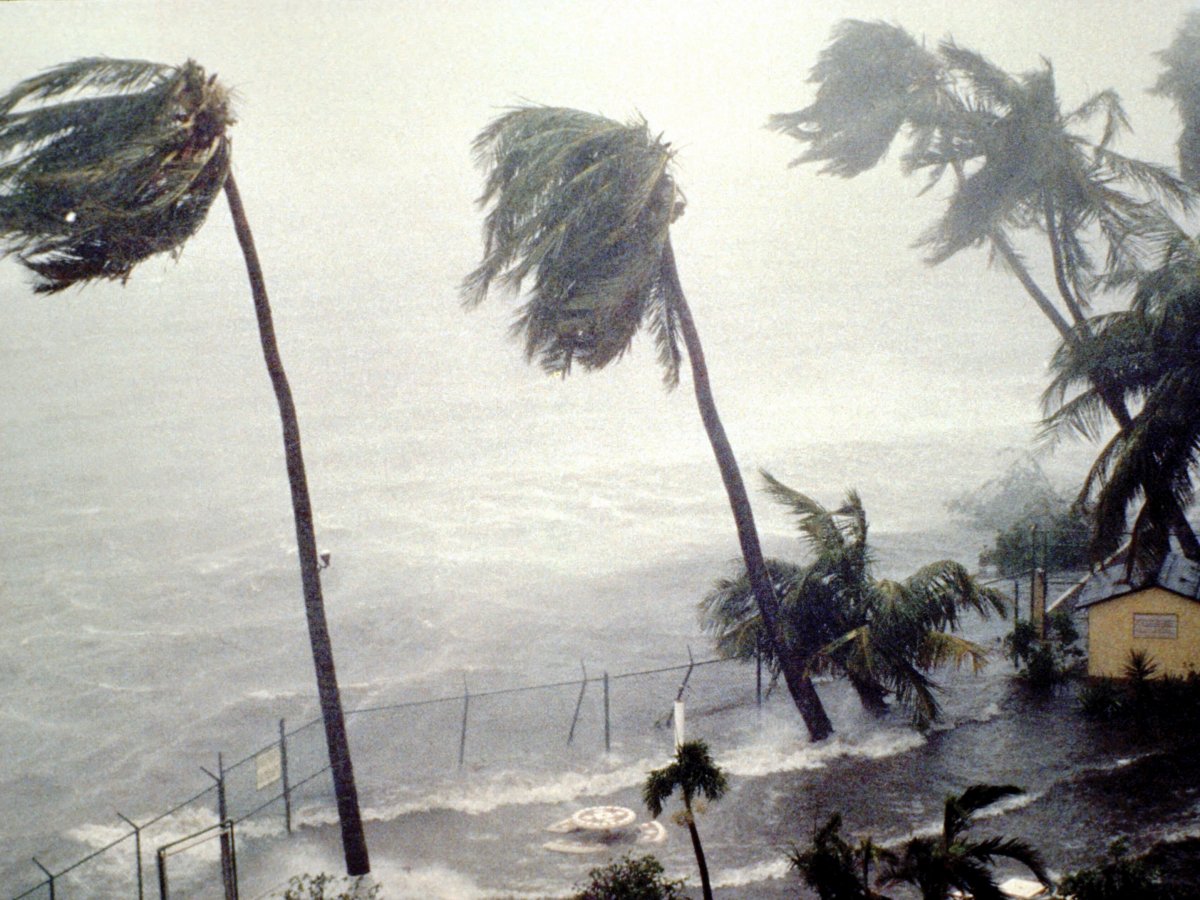 I certainly do recognize that trees can only grow so tall, also the base is much larger than the top while the root structure is equal to the width of the branches above ground and most trees.
So there is a lesson there… all things end.
Just like hurricanes… After living through two of them here I understand them a little better. The take away points are that they are predictable in a general sense but exactly where there will land no one seems to know.
All the hotshot weather forecast systems did give us ample warning to prepare but nobody got it right as to exactly where they demolished these islands.
Even at that several friends had their homes totally destroyed while there neighbor's house, just a few yards away, was not touched. As they say in real estate: location, location, location.
What my hernia doctor said was, "hurricanes are great for my business" and that explains some of my lack of recent posts. Not only that (the recovery has gone quite well, everything is fine) but I also have have been very confused by the stock market.
I know we are in a bull market and prices will go higher but I did not participate in the last part of the rally. That frustrates me.
Now however another buy point is being set up hopefully I'll figure that one out. I think we have seen the top of the trees for a while but there is a base in here for much more growth.
It ain't over yet no fat ladies have sung.
Happy trails to all.
An interesting question arises now. The market has declined 115 points in last 5 days. That's incredibly bullish up 2.5% next two days, but on the Fridays it happened one of them was down 101 points the next days on 8/21/2015. How to combine?
Alston Mabry writes:
Here is a take, using the SPY daily data, calculating the 5-day move into the close as a %, and then the 2-day forward move, and then sorting all the days by 5-day moves and getting means for the deciles.
Markets can experience contagion. I remember from trading futures (nee commodities) that a crash in one market tended to bleed through to others. We would always remember it as though someone who had a great position in beans would sell it out to meet a margin call in silver that should have been dumped. That is, cutting your profits to let your losses run.
In that vein I wonder how much the recent hit in Bitcoin contributed to the equities decline.
Jim Lackey comments:
Ben K Green Horse Trading.
Bitcoin the gypsy trade
Currency Rebel Commander
Nazz Maniac Mule
For all the 200dMA lovers:
"Are Longboat Key Cameras an Invasion of Privacy?"
A scary advance of the state surveillance apparatus. Don't let this fool you, these cameras are a printing press of revenue. Don't drive in this town if you ever even jaywalked, they will use anything as a pretext to detain you and search you and your car. There is a bright side, just think how safe you will be.
My 1-syllable half-namesake ("Stef") has offered up this phrase as part of his latest Gini-inspired solution to the nation and the world's problems. If only.
Tariffs, like all other taxes, are fundamentally unhealthy. John Locke would not have made such a fuss about the social contract if the idea of a deal were not the necessary Big Lie on which the revenue depends. Taxes are the only payment transactions that are not contracts; they are always and everywhere legalized extortions.
The W,M & F cabal knew this when they wrote the Constitution and accepted the Bill of Rights as part of the necessary whip count to get the votes of the amateur Virginia bar. They also knew that relying on the States to pay the Army and Navy would never work. The local extortionists - the State governments and their voters' interests - would always keep the money at home, even when it was used to pay the militia and reward privateers. Tariffs were the only form of taxation that could be made national precisely because they were the one tax that foreigners could be made to pay without instituting the very oppressions that had led to the Revolution in the first place.
What W,M & F and their wisest successor - the 2-term drunken butcher - could not have imagined is an America with an IRS and compulsory indoctrination camps. Such a poverty of liberty was simply beyond their conception.
I noted that the 2 day S&P has been up 20 days in a row and this is a record. Whether it is predictive is another question. Such forays into immunity or increased hazards are interesting to keep in mind.
If Soros says yes, then the world should bet no

The takeaway? Soros doesn't exactly have a recent history of picking political winners.

He lost $27 million trying to defeat Bush.

He lost $25 million trying to help Clinton and her fellow Dems win in 2016.

And now he's predicting Trump will soon be tossed from office — maybe even sooner than 2020, which is an offhand jab at impeachment?

Bloomberg notes: "Soros's predictions at last year's conference in Davos were also gloomy and bearish on Trump, and have yet to pan out. He said that the stock market rally would soon come to an end. Since then, the Standard & Poor's 500 Index has rallied almost 30 percent."

Another Soros prediction, another Soros error. The phrase grain of salt is what comes to mind. It's almost to the point of becoming this: If Soros says yes, then the world should bet no. If Soros goes right, then the world should go left. If Soros predicts a rise of Democrats in 2018 — then conservatives in America might as well start congratulating their Republican Party friends for the upcoming wins right now.

Cheryl Chumley can be reached at cchumley@washingtontimes.com or on Twitter, @ckchumley.
anonymous writes:
A few years ago there were some brain scans done at "Oxbridge" of people who self-identified as either liberal or conservative. The scans showed the respective organs were wired differently. While we all inherently know which are wired correctly and which not, the point is that the wiring is all-encompassing.
Soros is wired a certain way and no amount of logic or conversation will change his mind. His problem (and ours because he has money to proselytize) is that he is betting his own wishes. That is tantamount to betting on a sports event based on who you like or (in my wife's case) their uniforms.
Dylan Distasio writes:
He should form a new fund with Dennis Gartman, and the Greedometer guy.
That would make for quite the Third triumvirate.
Stef Estebiza writes:
Soros was wrong but he is not wrong in how he thinks. In a normal situation everything would have already exploded, but as long as you can inject money into the system indefinitely with a trillion stroke at a time, not even Buffett's rule makes sense: "Only when the tide goes out do you discover who's been swimming naked."
Here, the son of a man who sold his business to an US multinational for $ 225 million told me clearly that the world…is gone.
Larry Williams writes:
Oh Stef,
I feel for you. Soros' socialist/elitist thinking is wrong for us poor working stiffs. The world is not gone. I would bet that it never will be. The trend of human progress is up, always has been and will be. Make no mistake about that.
We are no longer on the gold system so it's a brave new world and you have to trade/treat it that way.
I rejoiced the day I had that realization.

As an observer/researcher I see that lately there has been an increase in unhedged options transactions. I believe the language would go something like, "Why hedge, the outcome is not in doubt."
I will see if I can put together a graphic over the weekend.
P.S. one bugaboo potentially is North Korea immediately after the Olympics.
Not sure how to count it, but it sure seems that the remarkable magnitude of weekly gains in SPX are correlated with the number of slanderous articles about Trump in the gossip media (BBG, NYT, CNN).
One fears the day they cut him 1mm of slack, in their pink hats.
Dear Universe,
I have just posted my 2018 walking tour schedule on my website www.indepthwalkingtours.com.
Also, I am nearing completion of a memoir called BOND, SPOCK, GALT AND ME: GROWING UP NERD IN THE SIXTIES. Should be fun to read for those who remember those times.
See you on the streets!
Fred
Gross was grossly wrong. And with stocks, as long as they are pricing in President Donald Trump's goal of 3 percent economic growth, investors should reduce their holdings, he added. "It becomes a question of reducing risk and reducing return expectations as opposed to anything else." In Gross' latest investment outlook he warned that a global slowdown in productivity as a result of the financial crisis will make it impossible for Trump to get economic growth back above 3 percent and will reveal financial markets are overvalued.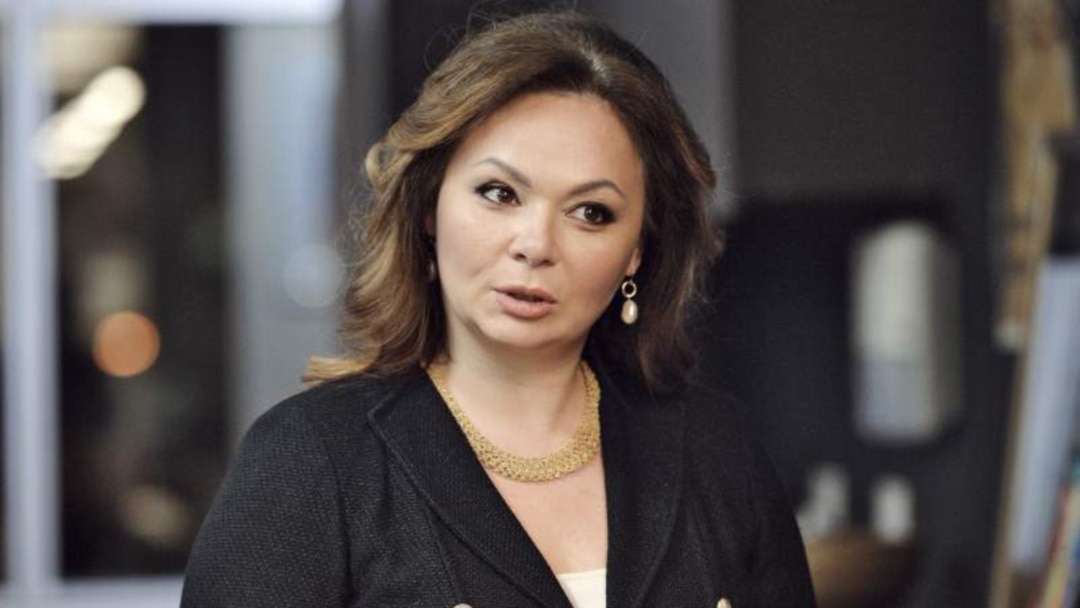 Women often do their eyebrows in a pattern I find somewhat provocative. Notwithstanding calculus, I recall that eye signals are very significant, and it follows that eye make-up is there for a reason.
And you are the reason.
Accentuated lashes are meant to accentuate pupillary coyness. Or deadly serious entrainment.
I was reminded of this looking at a video today of Russian lawyer Veselnitskaya's interview. She's not looking to exonerate Trump's team. Or brandishing Putin's position. She's looking for an oligarch.
Stefanie Harvey comments:
Eyebrows–and eye makeup–go through style cycles.
Right now the emphasis is on huge brows (for us old folks, think Brook Shields). Check out Benefit cosmetics Instagram feed.
This is an emphasis on youth. Many women lose brow thickness with menopause (especially the outer edges near the side of the face.)
I assume much of it is about generation Z now getting buying power. How do specs adjust for that? Thoughts?
When I attended CES I was struck by how much of AI/machine learning is already adopted by "smart retail."
If people are interested I can write a short summary of the smart retail seminar.
# rank by longest stretch since 1900
Date , first date when DJIA came out from 5% correction zone ( i.e previous day DJIA close was below 5% from ATH close , while on this day its above (ATH close -5%)
Peter Pinkhasov replies:
"Mr. Partridge, I have just sold my Climax Motors"
I would note that the short, intermediate, and long-term consensus for inflation are all 2.0% +/- 0.5% — as found in the TIPS breakeven market — and this range has been in place for much of the past decade.
One of the larger risks is the growing interest, and calls for, a higher inflation rate (long time developing). They want roughly 4% (implicitly emanating through price level targets), the market thinks 2% inflation is some sort of magical target (it's not, so to that extent they are exposed to being blindsided) - Maybe 3% - 3.5% will be something that can be done.
Follow John Williams et al at the Fed. They have been, and may continue to be, influencing the future of monetary policy. If you're a bond trader, a decision tree may be useful: One branch is that the monetarists' ideas belonging to Williams et al, and what a shift inflation expectations means (the methods are open?), and other branch is that the current regime continues to "win" (quotes for it is apparent that the forces of technology, and some demographics, are deflationary and have wrestled control of inflation from the Fed).
This was an excellent documentary on Teddy Roosevelt in the amazon in 1914.
Into the Amazon tells the remarkable story of the journey taken by President Theodore Roosevelt and legendary Brazilian explorer Cândido Rondon into the heart of the South American rainforest to chart an unexplored tributary of the Amazon. Two of the most celebrated men from their respective nations, Roosevelt and Rondon set out with twenty other adventurers in 1914. Over eight eventful weeks in one of the most remote places on earth, the ill-equipped expedition navigated deadly rapids in crude dugout canoes. Hunger and exhaustion were compounded by the rainforest's unforgiving topography, which forced the men to carry heavy canoes long distances. What was anticipated to be a relatively tranquil journey turned out to be a brutal test of courage and character. Before it was all over, one member of the expedition had drowned and another had committed murder. Roosevelt would badly injure his leg and beg to be left behind to die. More than a dramatic adventure story, Into the Amazon shines a light on two of the western hemisphere's most formidable men, and the culture and politics of their two formidable nations.
1. The changes in the lead in the last minutes in the Vikings Saints game as well as the Knicks game prompts one to see if there is an inordinate tendency in markets. I find that in the last 45 minutes of play the S&P futures change from minus to plus, 10% of the time and from plus to minus 7% of the time. Such changes seem random and consistent with previous periods.
2. I find it bracing and comforting to read old economic books. In reading Economic History Vol 2 from 1930 edited by Keynes I come across such articles as "The Finances of Tyrant Governments in Ancient Greece", "The Profits of the Guinea Trade", "The Housing of the Rural Population in the 18th Century", "Mason's Wages in Medieval England", "An Early Victorian Business Forecaster in the Woollen Industry".. all in all, the articles are more interesting to me and informative than the current articles in the major economic journals.
3. It is interesting that the upside down man seems to have the worst record of forecasting of the stock market ever, and now he is forecasting the bond market with the same techniques and I predict he will have a comparable record of accuracy in the fixed income markets since he uses trend lines and moving averages.
4. The book, The Perfect Bet by Adam Kucharski is amazingly interesting and useful. It contains a historical and analytical review of how Roulette, Lottery, poker, stock market and Horse Racing have used mathematical, physical and statistical methods to beat the house edge. Particularly interesting to me was the discussion of Roulette where Poincarre, Pearson,and Fisher are cited as important figures in the quest for winning.
5. It is always difficult for me to trade after holidays as I never never know whether the moves on the corresponding days were 4 or 5 days apart, and the stock markets all seem to have a positive bias.
6. I find the book Survival Analysis with Long Term Survivors by Maller and Zhou very helpful for studying market moves that are immune to normal failures.
7. The biography of George Washington by Ron Chernow which I listened to on compact disk leads you to the thought that Washington was a great man with tremendous military, political, financial and personal skills. We were lucky to have him as the leader of the Revolutionary War and the first president. There appear to be no liberal biases in the book as appear in other Chernow works except that there is am emphasis on Slavery and the Federalist case championed by Hamilton is lionized.
8. The stock market has had one of the biggest rises in the first two weeks in history and based on past years, it is due for a pull back.
9. When my 7 kids all asked me about forming internet businesses in 1999 I figured the bubble was about to bust. Now they are asking about forming crypto currency businesses and my 11 year old son has a job associated with mining where he makes more per hours than most people I know.
10. All the markets are influenced by the rise in the stock market. Crude, gold, cotton, the Euro, all the Asian Markets are at all time highs. When will the grains and coffee follow?
Russ Sears adds:
Regarding point 2, that is one of the reasons I value this site a key to my success. One hypothesis I have is that as printing costs have become cheaper, the value of the ideas exposed has not only become cheaper, but have turned negative. Now the cost is not in the printing, but in getting recognized. Hence value only exists for non-mainstream writers. But how to turn this hypothesis into more testable profitable idea?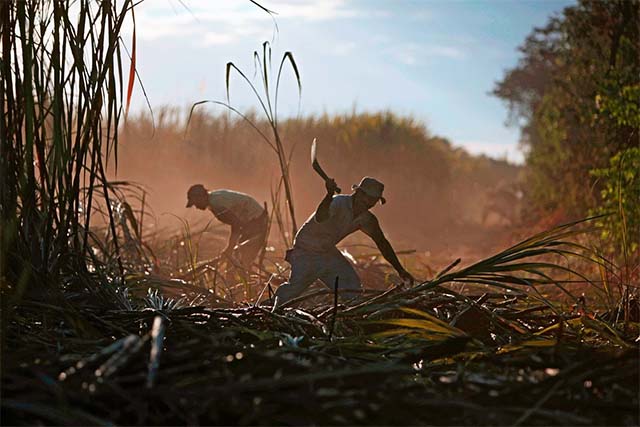 I sometimes wonder how big agrarian reformer traders like palindrome and drunk and upside down man and his twin can make money retrospectively outside of service loopholes and I think a large part of it is creating a buzz concerning their already held positions and another part of it is they made money in the past but haven't made as much as the market in the last x years? What do you think?
anonymous writes:
Some time ago I corresponded with professor Malkiel about the WSJ dart-throwing contest. I pointed out that the pros had (slightly) beaten the darts. Dr Malkiel's response was that this was explained by the announcement effect: People reading the picks of experts (vs darts) bought the expert's picks at the next open - believing the experts were in fact experts. This publicity added to the the expert's returns. And controlling for this, there was no difference - like the thousand monkeys composition problem.
As far as upside down people and sages, in a world of lawyers surely it is malpractice not to advertise positively one's positions.
Peter Ringel writes:
Two days ago the center-most headline on drudge was:
"CHINA MAY HALT PURCHASES OF US TREASURIES –Markets Rattled" (It linked to articles on Bloomberg and cnbc.)
An emotional argument and IMHO not the real driver of the current leg down in bonds. Bonds made some sort of short-term low.
I thought: "Wyckoff Lives", because it seems to be Wyckoff-style news-manipulation.
Today, I read the first paper on Kora's list: Front Page News: The Effect of News Consumption on Financial Markets by A. Fedyk
and I think: "Wyckoff Lives!"
- The paper gives empiric to the fact, that front-page news on BBerg create higher volume and stronger drift in the minutes after the news-release – than non-front page news "of equal importance".
- The paper defines three categories of news PI("primary important"), SI_1("secondary important" on front page) and SI_2("secondary important" NOT on front page)
- The paper discusses the relation of SI_1 and SI_2
- The paper does not research the impact of PI-news - probably because we don't know what the control group (of news) would be .
I think it is an easy step to conclude that this behavior is gamed. E.g. if someone wants to exit a position, he will attempt to place news on BBerg's front-page, create a buzz and exit into that "artificial" volume.
The above describes a potential manipulation to exit a position and a resulting reversal (intraday).
Now I wonder if there are already papers that research news-buzz impact longer-term and for directional moves.
To research this I think a major problem is how to categorize and qualify the news and what would be the control group? E.g. for the "story stock Tesla" (the one with the buzz), what would be the "non-story Tesla"?
Stefan Jovanovich writes:
The question about the last year's stock market rise is whether the gains are to be measured in dollars or Euros. In dollars it has been a big deal; in Euros it was an 8% net return, less than half what could have been earned without the stock market risk by simply being short the Almighty dollar and long the Euro.
I agree FX impact & risk is often overlooked by the (global) public. We just had it in Poland, where a lot of private real estate debt was in USD. Then people were in trouble, because of the strong USD. The polish Gov ended up forcing the creditor to convert to zloties (the polish currency).
The Oriental Institute sponsored a dual address by an Egyptian and Hittite scholar about the first recorded battle in history–Kadesh.
I found it fascinating.
anonymous writes:
I find the Hittites fascinating myself. They were very innovative. I think we still don't know how they got water into their mountain capital.
If I remember it correctly, for this battle they also had the innovation of better wagons. They moved the axis and were able to place more fighters in one wagon. The Egyptians had only two (?) per wagon.
Some months back I argued here that the military is a driver of innovation. I was in part thinking that because of the Hittites.
Dick Carpenter of the Institute for Justice and author of Bottleneckers talks with EconTalk host Russ Roberts about his book–a look at how occupational licensing and other regulations protect existing job holders from competition.
The UN provides a convenient table that ranks countries by you-know-what. Perhaps this was in the President's briefing book.
I just got back from shopping at Publix for our dinner. While going through the checkout line, I overheard two of the baggers talking about cryptocurrencies. One kid was giving market tips and advice to the other. An exact comment from the young tout: "buy Ripple today, it will never ever go down." Is there a school where they teach people to be tipsters?
Anatoly Veltman writes:
Funnier yet: Ether did absolutely nothing the entire summer and fall while Bitcoin went bunkers. This winter, Bitcoin actually came down, while Ether is absolutely ballistic!
Andy Aiken writes:
Has it occurred to you that there are fundamental reasons for these price movements? If you simply observed the movement of people as units or particles in the Concourse of Grand Central Terminal, it would be baffling.
But if you understand that these particles are individual people, each with a home and a workplace, each with a will and an intent, then the movement makes sense.
The intentions aren't incidental to the movement.
James Lackey writes:
Your fantastic quote might be true for all public markets. That is all I see when I want to move. Path of least resistance ideal.
anonymous writes:
I agree with Lack on Andy's excellent observation. Is it true or useful to say that:
a) we often don't know the distribution generating price signals
b) better to go with empirical or nonparametric distributions when possible, as opposed to formula driven?
c) is there anything to simplified agent-based modeling?

Many markets are in a parabolic upward move with new highs and current prices well above the 20 day average, i.e they're trending… is it bullish or bearish and what is the affect on other markets that have not gone up big?
anonymous writes:
The move has been underway for several weeks, most recently with CL edging above 60 and GC breaking above 1308. In the midst of the NYC blizzard, the markets smell the long-forgotten florid boughs of the K-spring.
The rallies of the past decade were driven by geopolitical tensions, or fears of debt default in Europe. But the economic backdrop is qualitatively different now.
The question is whether the Fed can get ahead of it, or not, and it ends in a crack-up boom. Or, is it even a sustainable rally? It's difficult to get too confident with softs not joining in the fun.
A great article about a fascinating group of intelligent birds.
Bernd Heinrich has written several books about them.
"13 Surprisingly Weird Reasons Why Crows And Ravens Are The Best Birds"
.
I checked SP500 weekly closes for new all time highs per year, back to 1951. 2017 was second highest total weekly ATHs in the series (also see attached plot):
And the outlook? Sorting years with at least 20 new weekly ATHs, here is comparison of mean returns for years following these years - along with mean returns for all years:
One-Sample T: nxt yr, all yr
Test of mu = 0 vs not = 0
Variable N Mean StDev SE Mean 95% CI T P
nxt yr 7 0.111 0.137 0.051 (-0.015, 0.237) 2.14 0.076
all yr 65 0.085 0.162 0.020 ( 0.045, 0.125) 4.24 0.000
so the return is +11% vs +8.5% for all years. No bearishness here.
Kirkus Reviews:

Best 2017 Books of Disturbing Yet Necessary History

THE SECOND WORLD WARS: How the First Global Conflict Was Fought and Won

by Victor Davis Hanson
Not just another account of World War II, but a thoughtful overview of the battles that were "emblematic of the larger themes of how the respective belligerents made wise and foolish choices about why, how, and where to fight the war."

According to veteran military historian and Hoover Institution senior fellow Hanson (The Savior Generals: How Five Great Commanders Saved Wars that Were Lost—From Ancient Greece to Iraq, 2013, etc.), the war began during the 1930s as a series of fairly straightforward border conflicts—e.g., Germany versus its neighbors, Japan versus China. Suddenly, in 1941, as the result of poor decisions around the world, it exploded into a global conflict that the so-far-victorious Axis Powers were guaranteed to lose. Beginning with its cause, Hanson dismisses the time-honored denunciation of the Treaty of Versailles, which was softer than the peace Germany imposed on France in 1871 or the Soviet Union in 1918. It was the humiliation that nagged. Neither Germany nor Japan was endangered or impoverished; both believed that their honor had been slighted and that their racially superior citizens deserved better than their decadent neighbors. "The irrational proved just as much a catalyst for war as the desire to gain materially at someone else's expense," writes the author. Four long chapters on weapons deliver a few jolts. Everyone knows that infantry wins wars, but Hanson maintains that strategic bombing probably persuaded Japan to surrender. High-tech weapons—the B-29, proximity fuse, and atomic bomb—unquestionably helped the Allies. Vaunted German technology (rockets, jet planes, guided missiles) merely wasted money. Unique in its 50 million to 80 million deaths—the great majority of which were civilians and included far more Allied than Axis soldiers—and worldwide extent, WWII broke no rules. Hyperaggression and ruthlessness win battles; resources and stubbornness carry the day.

An ingenious, always provocative analysis of history's most lethal war.
Alex Castaldo adds:
The author gives an overview of his book in two interviews:
https://www.hoover.org/research/part-i-second-world-wars-victor-davis-hanson
https://www.hoover.org/research/part-2-second-world-wars-victor-davis-hanson
The lede: Bitcoin drops 11% as South Korea moves to regulate cryptocurrency trading
Instead of the more relevant (other crypto did not drop commensurately): "Bitcoin drops as Snapshot Block for the Segwit 2x Fork Passes"
Boris writes:
Still acting as directional magnet for all other cryptos, at least for the larger ones - Only Ripple not following.
Heck of a run for Ripple (XRP) in the last 24 hours - now the third largest (71B) crypto by market-cap. Was second largest for couple of hours. Going from 1.16 (yesterday noon) to currently 1.67 USD - Market chatter of becoming the winner of 2018. Great pattern behavior to capitalize on. Stay tuned.
anonymous writes:
I would note that XRP is not a cryptocurrency, and is the opposite of the vision of a trustless, decentralized peer-to-peer transaction network. The XRP token itself has little utility in the Ripple network, and is just a demo token for Ripple, Inc.'s Hyperledger tech. Even if banks choose to use XRP to defray costs of using the network, the amount of XRP required is trivial. Ripple leadership has said that it would amount to about USD 10 worth of XRP for an institution's entire year of network fees. The futile attempts to explain that to XRP "investors" could merit a scholarly article by the scholarly disciples of Leon Festinger. The Ripple tech does have value, and the best way to play it (i.e. lowest risk:reward ratio) is through equity investment in Ripple. Ripple, Inc. holds 65% of the outstanding Ripple tokens, and starting in January will unlock these tokens, distributing them on exchanges.
Of course, the pumps in XRP are astounding due to new dumb money that regards a USD 1.70 token as "cheap" (there are 100B XRP tokens total) compared to ETH at 750 (95M coins) or BTC at 14500 (16M coins). Because not driven by changes in fundamentals, the dumps are dramatic too.
Speculative profits are profits, and making money from the oblivious greed of others is just as good as any other profit; no question.
Andy Aiken writes:
Life isn't like the golden days, when there was one phone company, the top marginal tax rate was 91%, stock brokerage commissions were hundreds of dollars per trade, and a heart attack or aneurysm had 95% mortality. Remember the placid days of yore, when people worked 6 days a week, 10 hours a day, and nonetheless spent 70% of disposable income on shelter and food? Those were good times, much better than letting people have money to fritter away on ringtones and vacation homes. When times were still good, people didn't die of fancy illnesses like Parkinsonism or Alzheimer's, they died of proper diseases like cholera and tuberculosis! Or they consumed a bit too much of the botulinum toxin that was omnipresent in the food supply. Sure, a few slipped through and died of things like ALS, but they were exceptions.
Quick summary from Tyler Cowen: "The Rate of Return on Everything"
Here is what I learned from the paper itself:
1. Risky assets such as equities and residential real estate average about 7% gains per year in real terms. Housing outperformed equity before WWII, vice versa after WWII. In any case it is a puzzle that housing returns are less volatile but about at the same level as equity returns over a broader time span.
2. Equity and housing gains have a relatively low covariance. Buy both!
3. Equity returns across countries have become increasingly correlated, housing returns not.
4. The return on real safe assets is much more volatile than you might think.
5. The equity premium is volatile too.
6. The authors find support for Piketty's r > g, except near periods of war. Furthermore, the gap between r and g does not seem to be correlated with the growth rate of the economy.
I found this to be one of the best and most interesting papers of the year.
The NBER version says you can have it for free if you live in a "developing" country or are an establishment drone of various types, but in **big red letters** says that I can't have it, so here is the working paper version.
Federal Reserve Bank Of San Francisco Working Paper Series

The Rate of Return on Everything, 1870–2015 "scar Jordà Federal Reserve Bank of San Francisco, University of California, Davis et al
December 2017 Working Paper 2017-25
This paper answers fundamental questions that have preoccupied modern economic thought since the 18th century. What is the aggregate real rate of return in the economy? Is it higher than the growth rate of the economy and, if so, by how much? Is there a tendency for returns to fall in the long-run? Which particular assets have the highest long-run returns? We answer these questions on the basis of a new and comprehensive dataset for all major asset classes, including—for the first time—total returns to the largest, but oft ignored, component of household wealth, housing. The annual data on total returns for equity, housing, bonds, and bills cover 16 advanced economies from 1870 to 2015, and our new evidence reveals many new insights and puzzles.
Today is the anniversary of their deaths, Albertini in 1941 and Macmillan in 1986.
Between them they explain everything that needs to be known about The Great War. Albertini's work–the Origins of the War of 1914– is the best single work of history I have ever read. Macmillan's experience as a young man says it all.
From the Telegraph: "In his year at Balliol, 28 students went to the Western Front. Only Macmillan and one other came back."
A general observation: Reading various market analyses, it seems the modal form now is this:
(1) The market is over-valued versus some metric such as CAPE.
(2) Therefore, the market is going to crash.
As opposed to:
(1) The market is over-valued versus some metric such as CAPE.
(2) Therefore, it's reasonable to expect below-average returns going forward for some time period.
We seem to be very "crash sensitive".
The more I read about this market the more Bitcoin and its offshoots look like Railroad stocks in the late 1800s. Behind the shadows there are 'whales' who own large blocks with the credulous public chasing the market higher. Every time there is a mini panic these guys come in and support the market like a modern version of Jay Gould. For the time being they are seen as kind benefactors with some kind of wispy greater goals in mind (to save the market/solve global poverty/give humanity its freedom etc). I reckon they are pushing the market up together to liquidate their holdings on the gullible public. A couple of days ago LiteCoin founder said he'd liquidated his whole holdings as he didn't want a conflict of interest. When it all crashes and the publics savings are wiped out there will be wailing and hand wringing but who are they going to complain to? After all, bitcoin buyers think the establishment is out to get them which is what drew them to go 'off piste' in the first place!
I don't think many people are 'trading' bitcoin. We know the stress trading financial markets with a fraction of the volatility. Anyone who tries to trade these tokens is going to have a heart attack within a month. They are a mixture of 'real money' (money launderers/criminals gangs and rogue states like N Korea doing off the system transactions) and 'long only investors' most of whom are investment neophytes. The latter are the second coming of the silver brigade we saw a few years ago. In fact I think the Silver tin hat lunatics have migrated to Bitcoin and other tokens and picked up other followers along the way. Check the Silver price vs. Bitcoin movement (people have mentioned Gold but I think Silver is the one which is inversely correlated although I need to test it).
Andy Aiken writes:
The volatility is a profound boon to a trader, not inherently a nerve-wracking experience. It's unclear what you think a trader actually does.
The concentration of ownership of BTC is not dissimilar to present-day ownership of US stocks or real estate.
As for the smear of an inherent criminality, this has been debunked here numerous times. It's almost always the final argument of those who would prefer that humanity have no economic freedom at all.
To what extent are the performance of the companies with the highest market values forecasting the future performance of the market? This was a 1930 hypothesis of Edgar Lawrence Smith on common stocks as long-term investments.
Here's a story I like almost as much as Stubby Pringle.
This is one of my favorite stories. I hope you enjoy it, and I wish you a Merry Christmas. — Victor Niederhoffer
High on the mountainside by the little line cabin in the crisp clean dusk of evening Stubby Pringle swings into saddle. He has shape of bear in the dimness, bundled thick against cold. Double stocks crowd scarred boots. Leather chaps with hair out cover patched corduroy pants. Fleece-lined jacket with wear of winters on it bulges body and heavy gloves blunt fingers. Two gay red bandannas folded together fatten throat under chin. Battered hat is pulled down to sit on ears and in side pocket of jacket are rabbit-skin earmuffs he can put to use if he needs them.
Stubby Pringle swings up into saddle. He looks out and down over worlds of snow and ice and tree and rock. He spreads arms wide and they embrace whole ranges of hills. He stretches tall and hat brushes stars in sky. He is Stubby Pringle, cowhand of the Triple X, and this is his night to howl. He is Stubby Pringle, son of the wild jackass, and he is heading for the Christmas dance at the schoolhouse in the valley.
[For the entire text of the story, please follow this link ].
For all the new members of this site and for anyone who never got a copy the first time around, here's a copy of Bacon's book, "Secrets of Professional Turf Betting". The Chair and I both agree that this is one of the best books out there about markets. Since it's out of print, it goes for around $100 on Amazon or eBay, so look at this as a nice little Christmas lagniappe. Happy holidays to y'all and may the next year have all your trades winners, and may GS be on the other side of all your trades.
"The automakers and high-tech companies spending billions of dollars on developing self-driving cars and trucks tout the idea that autonomous vehicles (AVs) will help create a safer, cleaner, and more mobile society. Politicians aren't far behind in their enthusiasm for the new technology. "This is probably the biggest thing to hit the auto industry since the first car came off the assembly line," Senator Gary Peters (D–MI) told a cheering audience of researchers and executives at a recent computing conference in Washington, D.C. "It will not only completely revolutionize the way we get around, but [AVs] also have the potential to save hundreds of thousands of lives each year."

Such predictions, however, turn out to be based on surprisingly little research. While developers amass data on the sensors and algorithms that allow cars to drive themselves, research on the social, economic, and environmental effects of AVs is sparse. Truly autonomous driving is still decades away, according to most transportation experts. And because it's hard to study something that doesn't yet exist, the void has been filled by speculation—and starkly contrasting visions of the future. "The current conversation … falls into what I call the utopian and dystopian views," says Susan Shaheen, co-director of the Transportation Sustainability Research Center at the University of California (UC), Berkeley."
A general observation: Reading various market analyses, it seems the modal form now is this:
(1) The market is over-valued versus some metric such as CAPE.
(2) Therefore, the market is going to crash.
As opposed to:
(1) The market is over-valued versus some metric such as CAPE.
(2) Therefore, it's reasonable to expect below-average returns going forward for some time period.
We seem to be very "crash sensitive".
Please excuse my ignorance.
Grain traders know how many cents a certain size order can move the market, and bond traders know the effects of big orders. For those trading Bitcoin, how much will the cash market move on an exchange if one is selling 1 coin, 50 coins, 100 coins, 1000 coins? Is the market thin, how liquid? Is the b/a spread narrow in the futures? Does the b/a spread vary during different times a day? Are any retail business allowed to go short yet? How many BTC's are for sale (real orders) at any given time? What constitutes a "Big order" in both cash and futures BTC? What time of day offers the most liquidity? Thanks.
Brink Lindsey of the Niskanen Center and Steven Teles of the Niskanen Center and Johns Hopkins University talk with EconTalk host Russ Roberts about their book, The Captured Economy.
Lindsey and Teles argue that inequality has been worsened by special interests who steer policy to benefit themselves.
They also argue that the influence of the politically powerful has lowered the overall growth of the American economy.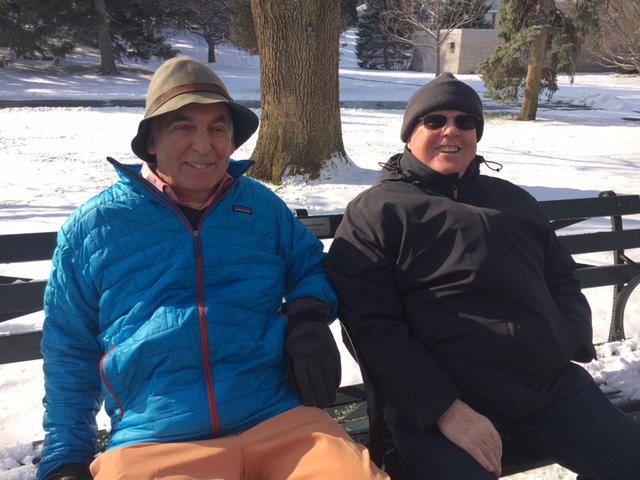 Vic Niederhoffer and Bill McCarthy at the Arthur and Elaine Niederhoffer bench at the Bronx Botanical Gardens. Bill was head of undercover police and bomb squad and student of Artie, authored Vice Cop, the best true life crime novel. Bill and Vic are equally immobile now.
.
.
.
.
"Vampires, Zombies and Hooking Up: 37 Examples of College Courses That Are Just too Crazy to Believe"
Stefanie Harvey writes:
In fairness #20 looks interesting. Very few young people have much experience with the Judeo-Christian texts and their influence on Western culture.
The titles are pithy to attract enrollment yet I think there are likely several good courses listed.
I am currently designing a course on wearable (skin) sensors for health monitoring and will choose the course title wisely.
Here's a link to a Ted talk titled, "What Can We Learn From Expert Gamblers? " He discusses the difference between expert, casual, and problem gamblers. He discusses the risk intelligence that all successful gamblers (and specs) have. The speaker then directs you to his website where there is a risk intelligence test that is very illuminating, and very fun to take. The test consists of 50 statements and one gives a percentage that the statement is true. Please don't game the test by answering 50% on everything.
Here's the risk intelligence test.
This website does offer another, more "accurate" risk intelligence test for a fee.
There has been much comparison between the BTC rally and the tulip bulb bubble back in the 1630's. Zero Edge has proclaimed the BTC "bubble" as the biggest bubble in history. Whether it is or not, none of that matters to me. What does matter is all the mention of tulips and the effect they had contributing to my family's considerable folklore.
Back in the late 1960's. my great aunt became rather batty, as most women on that side do. Since she was well off, people referred to her as an eccentric, rather than hanging the crazy moniker poor people would get. One day, my great uncle(by marriage) dug up a bunch of tulip bulbs and put them in their pantry's onion storage box. Apparently, he never told my aunt that he put them in the box. For the record, my aunt was arguably the worst cook in Illinois and it's lucky they never had kids as she would have probably poisoned them. My mom and dad jokingly called her refrigerator the ptomaine box and we were instructed as kids to always politely refuse her offers of food.
One day she was making him dinner and mistakenly used the tulip bulbs from the pantry instead of onions and shallots. That night, he ate the dish, got stomach cramps later in the evening, then dropped dead the next day. She said she didn't have any dinner because she wasn't feeling well. Because he was in his 80's, had chronic medical issues, and was an old man, no autopsy was ever performed, so we'll never know the exact truth of what killed him.
At any family gathering, we still like to joke that my great aunt got away with murder. It gets a lot of laughs, 50 years after the fact. Personally, I don't think she was a murderess or had any intent to murder him, as her brain was rather addled by that time. Furthermore, although tulip bulbs contain a few toxic glycosides, there are no recorded deaths from ingesting tulip bulbs. Still, it makes a great story.
Every time I hear about tulips, bubbles, onions, and shallots, I get a mental image of my great uncle eating that food and keeling over.
anonymous writes:
My mother was a child in Holland during the Hunger Winter of 1944-5; tulip bulb soup was commonly served because eating that was better than starving.
Printed 715 USD or 597 EUR–close to 50% in two days. Not a bad move in my investment book.
So whats next–Do we listen to naysayers? Do we look at the yield curve? Do we look at ECB buying bonds? Do we look at FED raising rates? Do we look at sales for the local pizza store, or how much 3-D printing there is out here?
By now, one has understood, that none of the above matters at this point in-time, and may never do. No, what works is the behaviour of price action as there are (clear) enough with clues of directional moves. Buyers&Sellers are watching price points, breakouts, momentum, retracement levels, sentiment chatter and possibly overbought/oversold territories.
Depending on your time-horizon, you could buy&hold, or take off some betting chips in the very short term. The crypto train will have retracements along the way, but the fundamental question is, whether this asset is a good way of adding diversification or some portion of spice in the portfolio for the long haul. Is this the beginning of a wide spread alternative investment vehicle that will outshine the internet boom era between 95-00?
Perhaps. For now we ride the trend until proven wrong and we don't resort to all kinds of mumbo jumbo, explanations of the past (even though good lessons can be learned) or general "I missed the move" and therefore this crypto thing is bogus. Spare the bullshit, eh. Everyone has their way/style of increasing the value of their investments, and that's the only thing that matters. You can talk, or you can act.
Centralized, broken hash function, aggressive developers, highly questionable PR, rolling their own crypto. Avoid like the plague. Happy to be proven wrong.
Chris Cooper writes:
Yes, that's the FUD, as they say. It pays to investigate deeper.
Centralized — a temporary measure only until the network reaches adequate scale.
Broken hash function — supposedly on purpose, never led to any loss of coins, corrected without subsequent issue.
Aggressive developers — true…but what I care about is extremely competent developers, and they have that.
Highly questionable PR — founders don't care about PR, which means that it gets little attention.
Roll their own crypto — true, and it was good…but when they got feedback about potential issues, they changed to standard crypto. They will likely change back at some point.
You could add these negatives:
* Crappy wallet
* Protocol designed for machines, not humans
* Uncertainty in confirmation time, though it's faster than most others
All these negatives, and still the coin is worth 12 billion USD at this writing. Why?
* Zero transaction fees, enabling micropayments
* Zero miners
* It scales
To what extent have the movements in bitcoin been predictive of gold the same day from the open of bitcoin and gold coterminously as well a bitcoin on gold over subsequent days. I've given up on using standard interrelations that I've taught half of the list to predict bitcoin because there is so much drift in bitcoin…everything is bullish. I feel like the jerks at Salomon who asked red dawn what the spread was in Russia when he showed them the assets were undervalued by a factor of 100. A blast from the past is that Viola the former head of the NY Merc has sold his apartment, the most expensive in NY for 100 mill.
Grant's reputation for "corruption" is based entirely on his committing two sins: (1) he insisted that the government actually keep accounts, and (2) he called the bluff of the St. Louis Germans who were furious at his being willing to allow the accounting to include a review of the excise tax accounts that had been their own private slush fund.
Trump seems to be going down that same path towards academic reputational hell. He is actually going to audit the DOD.
Vince Fulco writes:
Reminds me of that sub-plot in the movie last emperor when Pu Yi asked for an audit of the family's warehouses since he didn't trust the eunuchs who had been administrators to the family for decades (centuries?) and suddenly a day later, everything went up in flames.
Jim Lackey writes:
Mr. Stefan's point is this, Ralph. I was a rookie trading the Nazz. SOES, Daytek and my first backer now in heaven.
We had an amazing edge, in execution. There was five 25 year olds sayin, "this can't last! How do I pay the rent much less support my Austin, Lack?" Magic words… "The warehouses are full" Hugs tech bubble. Limit up every week. We make selling them only when we are certain. That was the point. You made the call. Plz. Never call the turn. We all know.
Doug Irwin on US Trade Policy
Tyler Cowen thinks Douglas Irwin has just released the best history of American trade policy ever written. So for this conversation Tyler went easy on Doug, asking softball questions like: Have tariffs ever driven growth? What trade exceptions should there be for national security, or cultural reasons? In an era of low tariffs, what margins matter most for trade liberalization? Do investor arbitration panels override national sovereignty? And, what's the connection between free trade and world peace?
They also discuss the revolution as America's Brexit, why NAFTA is an 'effing great' trade agreement, Jagdish Bhagwati's key influence on Doug, the protectionist bent of the Boston Tea Party, the future of the WTO, Trump, China, the Chicago School, and what's rotten in the state of New Hampshire.
Loving Vincent is a visually stunning movie and highly recommended. The production is a blending of animation and art as each frame has been hand-painted in the style of Van Gogh often using one of his actual works as a base. The film tells the story of the last years of his life introducing us to the characters of a small French town where he lived and painted; they include his friends, benefactors, doctors, contemporaries as well as the countryside which inspired his work. The story puzzles over the mystery surrounding his death as the narrator seeks to deliver a final letter from Vincent to his brother. It moves very slowly but this is welcome as the unfolding art is so enjoyable to watch. In his short 8 years as a painter Van Gogh produced 800 works. Though he sold but one, he never waivered from his singular devotion to his craft. This films reintroduces us to his work. It is like gazing at one of his painting for 90 minutes and really absorbing the impact. Would love to hear Marion's review.
To the extent that Bitcoin has any fundamental value other than speculation it is as an alternative private means of transaction payment. One of its main attraction is the limited amount of bitcoins that can be created. From what I have read the validation process relies on complex computer programs that become more expensive to run over time running up more costs for electricity, etc. for those maintaining the records. Eventually the finite limit is reached when no more coins are created.
What then will be the incentive for any players to continue to run the block verification system? And even before then, if the value of bitcoins does not increase sufficiently, will it still pay so many to try to mine bitcoins. If transaction fees become necessary and if the cost of validation is not linked to the value of the transaction, will it not become uneconomical to engage in modest sized transactions? And if that is the cast would not its real purpose of another means of paying for transactions be defeated?
While the amount of bitcoins may be limited, what is to stop other players from coming up with their own systems? While there is a limit to the amount of bitcoins and newly created coins, there would appear to be no limit to the number of cyber coins that can be created, in essence creating many competing currency. What then is to prevent cyber coin inflation that reduces the purchasing power of all such coins. And if cheaper verification methods are not created would not that increase the cost to sellers of goods and services of transacting in so many different currencies whose relative values might fluctuate violently?
Might not this wild speculation turn out to be the tulip bulb bubble of the 21st century eventually?
Andy Aiken writes:
Rudy, yes, new cryptocurrencies and digital assets may be issued, but there is no reason to expect that this will weaken the value of bitcoin. Digital assets are unique and non-fungible. When the Venezuelan government hyper-inflates the bolivar, it doesn't affect the purchasing power of a dollar. In fact, it may even bolster the dollar's value, and we see a similar phenomenon in cryptocurrency. During times of relative risk aversion, the % of the total crypto market cap that bitcoin represents (referred to as bitcoin dominance %) increases.
There are different types of digital assets:
1. Platform coins
Ethereum is an example of a platform, but there are others. Companies can issue tokens on the platform easily and use them for governance or stakeholder management. Although the most visible type of token issuance is through ICOs, there are many companies that will use them internally/privately only. The growth of usage of the platform will necessitate the use of the "gas" that powers transactions, which in the case of Ethereum is ether. Demand for ether will rise as the network grows, but in my view upside from here may be limited until some of the companies/apps based on the platform start delivering on their promises. Ether isn't a strict cryptocurrency like bitcoin, although it may be used as a currency. It is the transaction token for the Ethereum platform. The rise of this platform has led to the emergence of prominent competitors, each with a similar transaction token. Some of these are EOS, NEO, Aeternity, and Lisk. In my view, purchasing a platform token is a way to benefit as an investor from the success/growth of the platform. But this is a messier/more volatile investment due to the inherent risks.
2. Tokens used within a specific blockchain-based application
There are specific tokens/coins that allow participation in a unique blockchain use case. For example, Augur is a decentralized prediction market launching next year. The tokens entitle the holder to a share of all transaction fees from the prediction markets, as well as voting rights to settle disputed prediction outcomes. Users of the platform can create markets at will, and operate as market maker. The blockchain basis ensures privacy/anonymity for participants while ensuring quick, accurate settlement. There are other interesting applications of the technology with an associated token, such as Golem (distributed computing), Air and Civic (identity verification), Storj and Sia (distributed storage).
Many of these business models will fail, and the associated tokens will decline to zero. Those that succeed could increase in value significantly, perhaps even surpassing the value of the associated platform token.
3. Currencies
Bitcoin itself is the reserve currency for cryptocurrency, and I believe it will continue to play this role indefinitely. There are others that intend to play the strict role of currency, such as a. Privacy coins (DASH, Monero, Zcash). The networks for these coins use strategies to obscure sender/receiver of transactions, or blind the transactions themselves. b. Credit system coins (Maker, X8currency (not yet released), Decred). These coins attempt to build a non-debt based credit system for cryptocurrency. The business model is of critical importance here, so much DD is necessary before investing here.
I was just notified by a historical foundation that there are no longer any court clubs in San Diego.
They've all been leveled or converted to doughnut shops and Crossfits.
The IRA cannot hold any tournaments in San Diego, and for the first time no player in the top 50 hails from the mecca.
There are no courts to play on.
That's a feather in my cap.
The handful of SpecListers who have had investments in crypto are well past 30 (no offense intended, you don't look it).
But yes, many of the enthusiasts are millennial. Having come of age in the depths of the financial crisis, they have a keen distrust of the banking system and the political establishment that reinforces its oligopoly power and socializes its risks.
I have cut and paste the answers I got from a very good friend who really can hack the math and the digital mysteries of cryptocurrencies. He is 30.

My contribution is the choice of a sound track.
Stefan Jovanovich writes:
"A Brief History of Bitcoin Hacks and Frauds"
Sum up the number of stolen bitcoins just from the 7 hacks mentioned by that article and multiply by current price. Adds up to greater than $13B.
Out of all the bitcoins ever mined, 6.6% of them were stolen from just those 7 hacks.
And that is with bitcoin basically only used by tech savvy people. Imagine how much worse it would be if bitcoin went mainstream?
This site offers a retrospective on 45 different hacks.
"Researchers find bacteria tied to esophageal cancer"
December 1, 2017
David Lillienfeld writes:
There was a Nobel award in the early part of last century for the discovery of the bacterial cause of cancer. The work was subsequently found to be deficient.
anonymous writes:
If they give Nobel Prizes for common sene then my Grandfather should receive one. As a nine year old boy I was heartbroken when my Granddad told me that our black Lab Duke was sick and not going to get better. I asked him what was wrong and he told me he had cancer, a sickness where the body turns against itself with healthy tissue being taken over by the disease. "Why? What causes this?" I asked. "Well it was probably from his food (diet) or on the instructions he got from his mom and dad since he was a puppy (ie. Genes)".
So why do humans get cancer? Same reason: our diet and our genes. Why do elephants not get cancer? Going out on a limb here… their diet and their genes.
The highest rates of cancer outside of humans in higher order species are the very ones in which we human control the diet: livestock and pets. Given that dog's frequently consume the scraps of their human family's meals one would EXPECT to see a significant correlation to diet induced disease. Veterinarians note that cancer has become much more prevalent in man's best friend in the last half century and again–Captain Obvious–it has also increased discernably in man.
Today, the fund that trades as GBTC is down over 25% on the day. Yet BTC itself is up 2%. I attribute the drop to the impending launch of BTC futures on the CBOE, CME, and Nasdaq. So Anatoly was right, in a way. The effect on BTC itself remains to be seen.
This fund, which is not an ETF, has traded at a premium as high as 100% over NAV, and was trading at an 80% premium yesterday. A more sophisticated investor could have invested directly in the Trust by buying shares at NAV. After a 1-year lockup, one could have a GBTC share cert issued, and sell the shares at the premium. But people were foolishly buying shares of this product, perhaps so they could have BTC exposure in a tax-advantaged account.
"The power of Groups is that they're where people go to have conversations about specific topics. So, in the context of conspiracist or highly partisan communities, they can become incredibly powerful echo chambers; few people join a group to start challenging the prevailing opinion, and those who do typically get kicked out."
-"Fake News and Rabbit Holes: Radicalization via the Recommendation Engine"
"The Secrets of the Wave Pilots":
What seems clear is that our ability to navigate is inextricably tied not just to our ability to remember the past but also to learning, decision-making, imagining and planning for the future. And though our sense of direction often feels innate, it may develop — and perhaps be modified — in a region of the brain called the retrosplenial cortex, next to the hippocampus, which becomes active when we investigate and judge the permanence of landmarks. In 2012, Maguire and co-authors published their finding that an accurate understanding of whether a landmark is likely to stay put separates good navigators from poor ones, who are as apt to take cues from an idling delivery truck as a church steeple. The retrosplenial cortex passes our decisions about the stability of objects to the hippocampus, where their influence on way-finding intersects with other basic cognitive skills that, like memory, are as crucial to identity as to survival.

Recently, Maguire and colleagues proposed a new unified theory of the hippocampus, imagining it not as a repository for disparate memories and directions but as a constructor of scenes that incorporate both. (Try to recall a moment from your past or picture a future one without visualizing yourself in the physical space where that moment happens.) Edvard and May-Britt Moser have similarly hypothesized that our ability to time-travel mentally evolved directly from our ability to travel in the physical world, and that the mental processes that make navigation possible are also the ones that allow us to tell a story. ''In the same way that an infinite number of paths can connect the origin and endpoint of a journey,'' Edvard Moser and another co-author wrote in a 2013 paper, ''a recalled story can be told in many ways, connecting the beginning and the end through innumerable variations.''
Andy Aiken writes:
Since bitcoin is one of these emotionally freighted subjects that permits otherwise serious investors to unironically post charts that juxtapose data from highly disparate eras, contexts, and time frames, I might as well contribute one too.
Stefan Jovanovich writes:
It is not emotional, Andy. If it were, I and others would not have complimented you, both on the List and privately, on a great call. What the professionals on this List have taught me is that price movements are themselves information, independent of the units they denominate. The difficulty with your chart is that it is not a display of prices over time. What I find paradoxical about cryptocurrencies is that their growth in popularity and transaction volumes has been accompanied by a rise in price that is independent of any increases in outputs or payouts. All other mines in history that have seen dramatic price rises in their asset values have seen even greater increases in outputs even as the output prices dropped–salt, silver, gold, coal and even diamonds all followed this pattern. The asset prices for the leaseholds for the essential commodity of the modern age–oil & gas energy–have confirmed this same pattern. Rockefeller became the wealthiest man in history by owning the distribution and production of a product whose price plummeted even as consumption soared.
Clearly, cryptocurrencies, like Tesla's newly imagined giant batteries, defy all the known rules. Congratulations on the unprecedented and profitable levitation.
Andy Aiken replies:
I didn't mean to say that your points, or the discussion on the List, were emotional. It's been a rational discussion here, although I do think dismissing bitcoin as a bubble similar to the South Seas stock bubble shows an insufficient understanding of bitcoin as well as the South Seas affair.
My "emotionally freighted" reference had performances such as this recent Joseph Stiglitz interview in mind. "We ought to just go back to what we have always had" (i.e. the state prints money at will and deliberately impoverishes the middle class over multiple generations) One of the B'Berg commentators even chips in with his pathetic misunderstanding of Marx, as if to red-bait libertarian viewers who might consider buying a few satoshi.
I was thinking as well of this chestnut from Paul Krugman, another courtier to the flexions:
When I have been in doubt about how to live or invest, doing what Krugman and Stiglitz consider evil has always been a rewarding choice.
What is unique about bitcoin is that unlike diffusion of earlier technologies, in which investors participated by investing in representations of the technology (startup companies), in the case of bitcoin and a handful of other platform cryptos, the coin is definitionally equivalent to the technology.
The dynamics driving the price are aligned with Brexit and the "surprise" election of Trump. Bitcoin is a Cassandra for our age.
The price could of course drop by 50% or 90%. As Jayson points out, it has dropped by this magnitude several times previously. It's the nature of innovation that isn't "managed" by the state.
Articles from Goldman paint a bearish picture and they are so flawed in their analysis. This is what the CFA stuff has led to. Gresham's Law.
anonymous writes:
Does "the CFA stuff" mean the attempt to certify critical thinking and standardise which facts are important?

One of the pleasures of a long lived affinity group like this are the little improvements to one's life that occur not planned but arising out of a little something of friendship. 15 years ago I met Vince Fulco on the list. He was a good man and had a wonderful wife who tragically succumbed. Vince was a can do guy who always could be counted on to do the little extra that goes beyond dollar or clock.
He taught me to roll the tennis courts with a circular path rather than perpendicular among countless other things. One thing he did was to set us up on the bloomberg so that we received spot prices free for the metals rather than the costly futures. For 10 years we saved money by using spot rather than the futures. Certain adjustments had to be made since there was a 3 and a half hour difference in their closing times… but now gold trades as much as bonds, 300,000 contracts a day. And it's become viable to trade in size as is bunds rather than bonds. So we bite the bullet after 12 years and get the future prices and recall all of Fulco's contributions to our life and are not surprised at all that he is doing so well in China. We thank him and wish him well in his pursuits. He's a good man. I could write a similar story about many on this list– but it's a little lugubrious after a stroke and it takes a meaningful % of my remaining life expectancy to type a long memo these days.
Ever since the CFA exams I have noticed a tendency for Wall Street research to deteriorate. A Gresham's Law appears to be operating. The articles like the white shoe one I mentioned are chock full of seemingly sapient stuff that are scientifically flawed amid reference to Shiller p/e data with their 10 year averaging and data when no earnings were reported etc. They refuse to take account of interest rates and use technical analysis and charts for suggestive but random conclusions. It is sad to see this deterioration as literacy increases as predicted by Nock.
Alston Mabry writes:
I find that if I'm really serious about an individual ticker, one of the few places where I can get at least trailheads to research is the earnings conference call, not for the company's answers but more for the analyst's questions, assuming there are analysts on the call who are at least somewhat skeptical. Not that I dig into individual tickers that much anymore.
anonymous writes:
Vic's point of Gresham's Law happens everywhere, but especially in situations where there are credentials given that appear to have value. IMO the CFA society exists (as does the CMT) primarily to enhance the status of its anointed ones (for a price), and for the side benefit of providing income to the society heads.
Al is right: There is no original thinking and virtually no research. But there is a benefit to us thinking ones: If all of what passes for research is bot-written drivel, released over some time period, a case can be made for trends to exist based on the gradual release of the drivel. That would support the contention that what really drives certain markets is momentum and sentiment.
Never complain about the weaknesses of your opponents; exploit them.

Allen Gilespie adds:
In an effort to defend free thinking CFAs from the white shoe firms, I have attached and included a link to my most recent annual analysis on the Dow Jones Industrial Index built on Ben Graham's method's with an added modern twist and nod to Richard Russell in a world of QE. I have also include my white paper on Bitcoin, Banking, and Bernanke in a World of Monetary Chaos from 2013. Prior year reports available to those with a Bloomberg under DIA US equity. Given that the economy now includes industrial businesses and network/software type businesses like MSFT and V I think there is a delta between book value, average ratio and earnings methods due to network value theory and excessive monetary inflation. I am calling this new valuation framework my Gold, Bitcoin, Dow Theory whereby one bitcoin plus one gold coin = one Dow share. Obviously, figuring out the key ratios is key, but in short, the theory is that gold and tangible book on the Dow should trade on a ratio. There will then be the goodwill book value which gets measure by crytpo, so in combination they will equal the value of shares in fiat. In short, there is value but that value is dependent on the value of money, assets, earnings, and interest rates. We live in a world of fiat, hard, and crypto currencies. In short, I think QE is the same as John Law effort to demonitize gold but then cryptos broke out - you can inflate values but the market will find a way to make proper measurements. I have started making all price targets in dollars, gold and bitcoin equivalents - when money is mispriced it is hard to know the value of anything and all secular bear markets are the result of a breakdown in the monetary system (greenbacks - bi-metal system - gold standard - Bretton Woods - Quasi-Free float - Crypto) - bear just don't understand how they play (sometime values decline (deflation) (1929-1932), sometimes they inflate (1966-1982) so nominal prices hold but you loose purchasing power, and sometimes you hyperinflate your values go up but you gotta find a better currency (cyrpto).
The Dow Jones Industrial Average - Fintrust Investment Advisors
Bitcoin, Banking and Bernanke - Fintrust Investment Advisors
Rocky Humbert writes:
Spurious correlation. The first CFA exam was administered on June 15, 1963 to 278 men and 6 women. In 2017, the pass rate for CFA-I was 43% out of 189,000 candidates. The average starting salary for most CFA's is under $100k.
See page 55 of From Practice to Profession: A History of The Financial Analysts Federation and the Investment Profession
"CFA Says Pass Rate for Level 2 Climbs to 47%, Highest Since 2006"
Russ Sears writes:
While I agree with much of what Rocky states, what appears to be missing from the thread is that the motive for much "rresearsh" is often CYB (cover. your. behind) Designatona helps but the real cause and effect of such proliferation is litigation and regulation.
Gordon Haave writes:
I'm a CFA and I agree with Vic and Jeff. Almost anything written by a CFA is formulaic and uninteresting.
I get an email once a week from the CFA society linking to all the things on Seeking Alpha that were written by CFA's and they are almost universally worthless.
Rocky Humbert writes:
Wait a second. The hypothesis proffered by Vic was that "ever since the CFA exams I have noticed a tendency for wall street research to deteriorate. A greshams law appears to be operating."
We are in agreement that virtually all of the research is unhelpful or rubbish. But it is incorrect to to attribute this to the CFA exam or to suggest that this is anew phenomenon. At the very least, it is due to the fact that customers of wall street firms do not pay for the "product." And the price of the product has finally converged to the value. Do you remember Henry Blodgett? Mary Meeker? That was 20 years ago. This isn't news.
Additionally, back in the early 1990's and long before the front-running scandals, David Silfen formed an internal prop group to invest based on GS analyst research. The results were abysmal and the group was disbanded.
Russ Sears writes:
While I agree with much of what Rocky states What appears to be missing from the thread is that the motive for much "rresearsh" is often CYB (cover. your. behind) Designatona help but the real cause and effect of such proliferation is litigation and regulation.
Paul Marino writes:
I agree with you Russ, but in a world where you can pay to know if Fed Powell likes his morning egg hard boiled or over easy I'm a little over easy myself. Bernanke was an oatmeal man. This is Flexionic activity written by Gov's and the Operator's will take every advantage over the common man.
Allen Gillespie writes:
In an effort to defend free thinking CFAs from the white shoe firms, I have attached and included a link to my most recent annual analysis on the Dow Jones Industrial Index built on Ben Graham's method's with an added modern twist and nod to Richard Russell in a world of QE. I have also include my white paper on Bitcoin, Banking, and Bernanke from 2013. Prior year reports available to those with a Bloomberg under DIA equity. Given that the economy now includes industrial businesses and network/software type businesses like MSFT and V I think there is a delta between book value, average ratio and earnings methods due to network value theory and excessive monetary inflation. I am calling this new valuation framework my Gold, Bitcoin, Dow Theory whereby one bitcoin plus one gold coin = one Dow share. Obviously, figuring out the key ratios is key, but in short, the theory is that gold and tangible book on the Dow will normalize and the delta goes to crytpo, so in combination they will equal the value of shares in fiat. In short, there is value but that value is dependent on the value of money, assets, earnings, and interest rates. We live in a world of fiat, hard, and crypto currencies. In short, I think QE is the same as John Law effort to demonitize gold but then cryptos broke out - you can inflate values but the market will find a way to make proper measurements. I have started making all price targets in dollars, gold and bitcoin equivalents - when money is mispriced it is hard to know the value of anything and all secular bear markets are the result of a breakdown in the monetary system (greenbacks - bi-metal system - gold standard - Bretton Woods - Quasi-Free float - Crypto) - bear just don't understand how they play (sometime values decline (deflation) (1929-1932), sometimes they inflate (1966-1982) so nominal prices hold but you loose purchasing power, and sometimes you hyperinflate your values go up but you gotta find a better currency (cyrpto).
anonymous writes:
David Simon made a related point to all this with regard to journalism. (He worked for the Baltimore Sun before writing The Wire.) As seasoned journalists who knew their beat were replaced by cheaper fresh faces who can still write words, skepticism and quality deteriorated.
Infographic: Visualizing the Journey to $10,000 Bitcoin
How did Bitcoin jump 10X in value in the matter of just 11 months? This timeline visualizes the events in the journey to $10,000 Bitcoin. After dotcom popped, many companies lost 98% market cap - yet an operating concern remained (YHOO comes to mind). What's behind Bitcoin? I have removed 2000-3000 as an area of support following this weekend's madness. Clearly, she'll end below 1 Alas, as I always said, the hi print is likely prior to CME debut.
Andy Aiken writes:
"Clearly" and yet Anatoly claims to have no position. Evidently his net worth is tied up in airline vouchers.
anonymous writes:
Actually the "right" trade during the dotcom bubble was to be long and own low delta, far out of the money puts. The same was true during the silver bubble, the nat gas bubble and all exponential moves. What I find astounding is that some people never learn from their past mistakes. If you don't know who the sucker is at the poker table, look in the mirror…. Of more interest than calling the "top" or "bottom" in bitcoin (or anything else) for bragging rights and which are worthless, what do intelligent people expect the opening futures yield curve/implied interest rate for Bitcoin futures to look like? There is no real borrow market; so should futures be in backwardation? Or should it be upward sloping like a regular currency with a positive interest rate? My guess (based on learning from experience) is that speculative flows will swamp arbitrage flows and so it will be in backwardation so long at the market is rising strongly — and once the price has topped and it starts declining, the yield curve can/will go positive. My instinct is that the shape of the futures yield curve will provide a better clue about the status of the bear/bull debate than pulling numbers out of the air — and it's options on futures where the real fun will be had. Does anyone have a better perspective on this?
Andy Aiken writes:
Finally an interesting question on this subject. There could be some good spread trade opportunities, since I expect the term structure to move wildly in the initial stage of market development.
I expect it to be mostly in contango at first, but move to a modest backwardation that reflects an implied yield.
Bill Rafter writes:
From the cheap seats, bubbles tend to coexist with inversions (backwardation). Current uncertainty places a premium on the near month while the distant months play with the expectation of mean-reversion. Isn't that exactly what Bitcoin is all about? So you would expect Bitcoin futures to show backwardation. The only problem is that you cannot build an economically rational model for such a price structure. Thus it seems as though momentum and sentiment will rule the day. Appropriate quote from the Senator: "It is conjecture. When a researcher lacks hard evidence, conjecture is his greatest tool. Some conjecture better than others. Some conclusions are more conclusive than others."
Archives
Resources & Links
Search