Wes Gray, who studied with Eugene Fama, runs a firm called Alpha Architect. In his most recent weekly newsletter, he mentioned a new academic paper that asks the question: Do Stocks Outperform Treasury Bills?
Here is the abstract summary of the paper and the link to SSRN's publication of the full paper:
Hendrik Bessembinder Fifty eight percent of CRSP common stocks have lifetime holding period returns less than those on one-month Treasuries. The modal lifetime return is -100%. When stated in terms of lifetime dollar wealth creation, the entire net gain in the U.S. stock market since 1926 is attributable to the best-performing four percent of listed stocks, as the other ninety six percent collectively matched one-month Treasury bills. These results highlight the important role of positive skewness in the cross-sectional distribution of stock returns. The skewness arises both because monthly returns are positively skewed and because compounding returns induces skewness. The results help to explain why active strategies, which tend to be poorly diversified, most often underperform.
John Netto writes:
I was fortunate enough to have Wes, a former Marine Corps Officer and Iraq war veteran, write the foreword to my book. He's an inspiration.
Larry Williams writes:
I thought this was common knowledge. Goldman did a studies years ago with the same conclusion and as I recall so did Edgar Lawrence Smith in the 1930s.
Ralph Vince writes:
Just go look at what happens to stocks when earnings yield and/or dividend yields exceed a certain multiple on t bill returns.
I have grown generally very skeptical of anything that emanates from U of Chicago. There is a philosophical problem there I have discovered, incongruent with real-world markets, but that is a subject for a different, future thread possibly.
And fwiw, these multiples of t bill returns, as metrics of valuation, are quite opposed here to the seemingly pervasive meme of being at or in a bear market's doorstep.
Stefan Jovanovich writes:
Like Pat McAfee, I am now (and have been for a while) a fan of players, not teams. (The baseball Giants remain an exception because the old franchise at the Polo Grounds was my childhood home. Even the Mobile Shippers (the Negro team in Mobile, Alabama that nurtured Henry Aaron and Willie McCovey) never quite made me a die-hard.) So, I can offer no opinions about the University of Chicago or any other academic team. I am a fan of Eugene Fama because he seems to have been remarkably generous to his graduate students in encouraging them and their work, even when he thought they were "wrong". I also admire him for being the only person I know of who has questioned the utility of the United States having a central bank when the dollar, as currency, has no independent monetary existence.
As LW notes, Edgar Lawrence Smith put the case that, over any two decade period that he studied, "a diversification of common stocks has …, in the end, shown better results, both as to income return and safety of principal, than a similar investment in bonds." Professor Bessembinder's paper does not contradict that conclusion. His argument is that most stocks do no better than Treasury bills; the out-performance of "the market" is dependent on a very few spectacular winners. I thought this actually reinforced the belief of the List members that the Jack Bogle's advice - "Buy Everything and Keep It Forever" - was all wet.
Ralph Vince writes:
As an aside but related data point on this discussion, as of Friday's close, the geometric multiple on the 30 year constant is at 35. It has NEVER been this high above the S&P P/E Multiple.
I want to drink in the bigger picture.
Kim Zussman writes:
The only free lunch is diversification (including temporally, which means B&H).
Ralph Vince writes:
It is the ILLUSION of a free lunch.
Diversification works over long periods of time for the average investor because it creates a slight return asymmetry that compounds over time.
True. However, asymptotically, it is gone with the wind.
By way of a simplistic analogy. Consider the single proposition of a coin toss, heads you double, tails you lose all. So you diversify among 4 coin where the pairwise correlation between any two is r=0 (much better than you can find in capital markets, esp under conditions of extreme moves). Let's say you decide to play 4 coins simultaneously. So rather than a .5 probability of losing it all, you have a .0625 probability.
Eventually, everyone gets pasted. for whatever they have exposed to risk.
It is how you handle that - that inevitable lightning strike if you stick around long enough (and as I always say, if you live long enough, you'll get to experience everything - twice! if you live long enough). That is the only thing that ultimately matters in this primal arena. All other "edges," and supposed free lunches are only temporal.
Jonathan Bower writes:
Ralph, you will be able to out math me so take all of this with a grain of salt. Maybe I can set up a simulation at some point that will prove my point…
But I think your assumptions may be not realistic for the case at hand, the average investor not skilled traders. While the 0 correlation gives an edge to your example because as you rightly point out that's not the case for capital markets. N of 4 is also not sufficiently diversified. However the double or 0 is possibly a far more restrictive constraint. In reality owning a basket of stocks the outcomes are more like 0 and 10x +. And while it is possible to go bust, going to 0 (without leverage) is actually an unlikely outcome as the stock will be sold before it gets to that point in most cases. The difference is you can (theoretically) come back from a 99% loss, not 100%.
I'm going to stand by my original comment and say that diversification creates return asymmetry which leads to long run higher compound returns than something less diversified.
Ralph Vince replies:
Jonathan,
I don't claim to be a mathematician, so to explain this sans math for both of our sakes……
The problem is that is that
For any portfolio, regardless of the number of components or the outcome parameters of those components sees a probability of drawdown of any specified magnitude approaches 1 as the number of holding periods gets ever-greater.
So yes, you can amend the parameters of outcomes, and you can increase the number of components (and clearly, doing so mitigates the effect on the portfolio from a disaster of any individual component, but the tenet above still holds, only the expected time until you can expect to see it grows longer. I would point out though, that we are dealing with components of perverse distribution and correlations among themselves that conspire against us when things go wrong; the time expected until we can expect disaster is much shorter than anyone realizes going in. Random events, even coin tosses of "double or nothing," are far more gentle and forgiving than the real world tends to bear out with regards to capital markets.
And none of this takes into account the effects of leverage, which is ubiquitous, and unavoidable — and misunderstood in that there is always leverage present.It may not be borrowing, but how much we do not borrow is also a matter of "leverage." To mt point in this regard, and again referring to the simple proposition of coin tosses, imagine the coin toss that pays 2:1. If we have a portfolio of one component, if we risk more than .5 of our stake, per play, we go broke with certainty as the number of compounding periods grows ever greater. Growth here is maximized at risking 25%.
If we have three coins paying 2:1 whose correlation between them is 0, we maximize our compound growth by wagering .21 on each coin, each component. However, if the correlations slip to +1, it is the same shape in leverage space as the individual component whose peak is at .25 (aggregate wagered among the three coins) not .63 (.21 x 3) which has us beyond the .5 point in the individual component portfolio, and insures are re going broke as we accumulate compounding periods.
It is quite insidious, and far more prone to danger than Markowitz ever envisioned I believe.
In fact, when one takes leverage into account, the surface of "leverage space" as I refer to it, presents potential danger from a single component (no matter how many components comprise the portfolio) that can wipe out the investor. In the following graph, figure 3 from the paper here you an see how, at a steep enough "leverage" (and these leverages are < 1) on any individual component (2 in this case, to demonstrate leverage space in 3 dimensions) any point along either of the two horizontal axes where the corresponding vertical axis is <1 is assured ruin as compounding periods accumulate (anything multiplied repeatedly by a number n, 0 >= n < 1 approaches zero with each successive multiplication).
Diversification tends to reduce period-on-period variance. Variance is not risk, but a diminution in returns.
With little previous warning and without any notable event to bring about the crash, buying power suddenly disappeared from the market about the 13th of March and, after serious losses on that day, prices of leading stocks plunged downward many points on the 14th. Reading, which opened at 115, closed at 93; Amalgamated Copper fell from 98 to 80; American Smelting from 130 to no, and Union Pacific from 145 to 120. Losses in many other cases were 20 percent, and in some cases much more. Issues which were not of a first-class and well-known character became almost unsalable. Margins were wiped out, stocks were thrown over without regard to price, and heavy losses were suffered by wealthy men who had been induced to buy Union Pacific and other stocks in the expectation of an advance. Paper profits shriveled up more rapidly than in the great market breaks of "Black Friday" in 1869 or of the panic of 1873.
There has recently been some gossip about treasury bills outperforming stocks. It is normal if you take the top x % of stocks away to come up with lack luster returns. It's a property of random ensembles perhaps a pareto cross section. It is a worthless meaningful conjecture to take a 1% a year return and show how its higher than a 10% a year return compounded. Other worthless demonstrations for 1 being higher than 10 could be made.
Some years ago we discussed bridges and their structure. Chair recently tweeted about diabolical swings. I see N's. Big bars (4hr) connected by diagonal structure then big bar in opposite direction. Sometimes they are upside down N. Been seeing them recently. Not sure what the natural structure would be.
@Vicniederhoffer on twitter writes:
The apple doesn't fall far from the tree. At a time when socialism in America is finally aroused and at full attention: medicine is at the forefront and daring young people are diving into something foolish compared to agrarian reform or dentistry.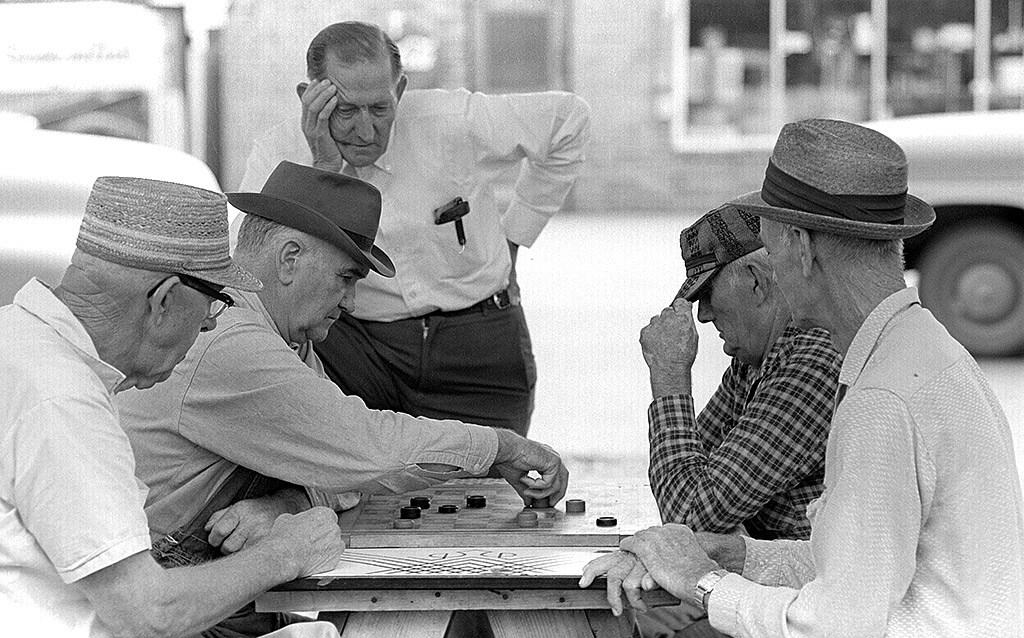 We all know that Mr. Mill is a master of checkers, building, collecting and hum drum observations on the daily vicissitudes of life. I have been playing checkers to improve my humdrum activities in life which requires binary thinking like checkers in so many situations. I frequently use that thinking in @vicniederhoffer on twitter to predict the market. Recently I talked of all the games that have a man down but winning with a good foundation like the last week after Mon.
I would now request a favor which I don't ordinarily do. I used to be a benevolent man who had a uplifting effect on all who came into contact. But now I am just an ordinary man. (See My Fair Lady). The favor is this. Would Mr. Millhone kindly send my recent tweets about his sagacity to the ACF people. And ask them to favor me with a game from time to time even though they are much better than me. This will improve me and keep my stroke from deteriorating at an appreciated rate. Thanks.
The ridiculous nature of the 7 occasions of yield curve inversion would be clear by reading David Hand's book The Improbability Principle.
Much more relevant is the level of interest rates with the short term rates declining not rising.
Also would Dr. Brett kindly reprieve the gist of his prize winning contest entry about the wild dancing in Ibiza.
.
Would someone perform either of these 2 tests:
1. The tendency for devastating moves in one direction to be required by mirror image moves in the opposite direction. I am offering a $1000 reward to this.
2. The tendency for S&P moves to be highly positively correlated with yearly home run totals.
Just suffered an extreme event. One of the biggest ever. Canary? Peso/USD is .018! And you can charge on credit cards.
Argentina is great place to travel. Things are really cheap there, food is good. Airbnbs are $40!
Meanwhile, in US, the risk is the explosion to the upside like this morning if one was not positioned to collect after the shakeout. I learned a new acronym, FOMO, which means fear of missing out. I think it's a good motto for this market.
Jeff Hirsch writes:
Thanks for the look on Argentina.
FOMO = Greed
Larry Williams writes:
Double down on that Argentina is a great place—fish—hike—drink great wines and amazing food. Change your money in the blue market, or black. Lots of Casinos will also exchange at a 10% discount.
Mendoza is marvelous; eat at The Fort.
Watch "Bridgewater's Ray Dalio Discusses the Impact of China's Growth on the World Economy" on YouTube
Watch "Gordon Chang: On Hong Kong Protest, Chinese Economy, Trade War, & Trump's New Tariffs" on YouTube
Very distinct views. What is yours? Btw, any news on Jim Chanos' latest China results? Seems like he backed out his short earlier?
Stefan Jovanovich writes:
When Cantillon shorted "France" - i.e. John Law's system, he went to the Bourse in Amsterdam and bought gold with a promise to deliver assignats. The difficulty with shorting "China" is who are your buyers? Cantillon's counter-parties were not AIG fools; they needed Law's paper to pay their French taxes, which could only be done with Law's paper legal tender. But who outside the jurisdiction of the PRC has a need for the delivery of Yuan?
Mr. Chanos' shorts, to the extent he disclosed them publicly, were derivative bets against exporters to China that did not touch the currency at all. Kyle Bass' hints at his short position, which he has closed, involved the exchange between renminbi and the Hong Kong dollar. A question for the List: where, in fact, can a sizable bet be made right now that shorts Chinese legal tender? A bet against the dollar in BitCoin can be laid on in volume but not Yuan. The price CNBC puts on its screens is no more a market quote than the exchange rate for Venezuela's money. Or, have I answered my question already. A purchase of BitCoins in China with the domestic currency would seem to be, for now, as good as selling assignats for future delivery in Holland in 1719.
Peter Ringel writes:
Hi Leo, I don't see necessarily a contradiction between the two.
Dalio seems to highlight opportunities in the Chinese private sector. Chang points to the many issues and question marks, that arise from the behavior of the Chinese government.
Anecdotally, I only hear of foreigners exiting China's "physical" sector. I don't know what foreigners are doing in the financial sector in China.
Isn't Dalio concerned about the rule of law? Will he get his money out at some point? I believe Dalio talks a bit to his book and to ears in China. His historical analysis of past global powers, which was also posted on his blog a little back, is aimed in this direction. I do see contradictions mid and long term. With all due respect to China's culture and idiosyncrasies, how can an economic power house and a police state coexist? (Mainly corruption will rip any economy apart).
What do you think the prospects are (in case as an analogy)? The ear on the ground is always the best source.
anonymous writes:
Hi Peter,
I have been quite negative since a few years ago, and so started long term traveling outside the country since 2015.
I feel quite the same that Dalio was talking to his book and the top ears in the country, and suspect that might be a precondition for him to take his money out now.
His data presentation looks convincing, but it seems dated without considering the country's abrupt shift to the far left in these few years. One may argue that he is looking at a trend on a century level and a few years time can thus be well neglected. Well, people in the West really lacks the experience of what "far left" means. That alone, not to mention about other big issues in the country, will cause a deep and likely long hiccup in the near term, which might well expire everything imagined for the long term.
Larry Williams writes:
LTTIU
Never forget: the Long Term Trend Is Up…do not fear the future. Fear does not create death. Fear limits life.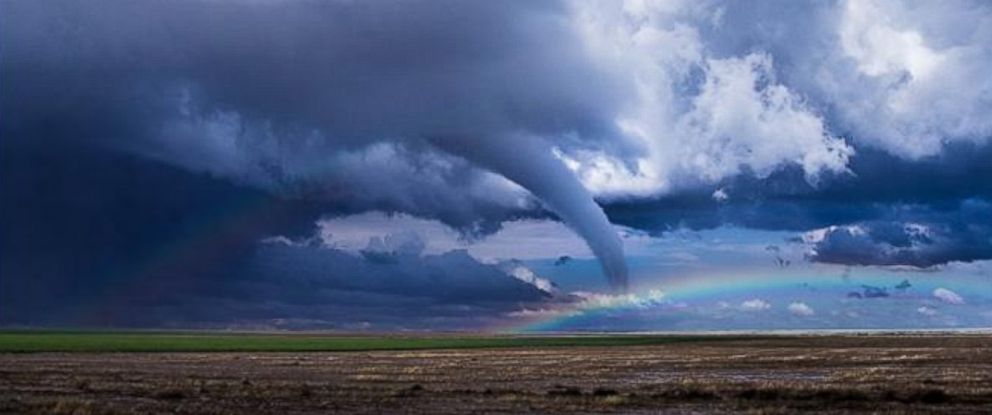 I follow the weather and was reading about climate predictions. They look at anomalies and extreme conditions. We are having record heat temps around the globe this summer, in Alaska, Hawaii, Europe and the East Coast.
Anomalies in the stock market should be indicative as well. An anomaly might be any reading that is 3 or 4 or more sigmas away from normal. I think that is about the 95 percent level. Things like 100 point moves or as Rocky counts it, 3 percent moves, low vol lasting three time usual length, or volume spikes, or maybe order size spikes, or speed of change spikes, a 9% drop in 5 days, or things like that. I read you can get 300 depth levels now, but that's another topic.
I've been watching a little UFC fighting by Royce Gracie, of the Brazilian Jiu Jitsu school. It's a grappling form which include strikes. It's used in street fighting as well as in the cage. The main part is defensive. They grapple the opponent to the ground and wrap their legs or arms around the opponent's arms and neck to immobilize them, and prevent the opponent from defeating them, or striking them. When there is an opening due to a mistake by the opponent, then they go for a strangle or arm lock using leverage.
I couldn't help but think of the parallels to trading. In the long run, a defensive strategy is a must, and when there is an opening attack using leverage. Gracie says if you cannot be defeated, then you can win.
Another aspect was time. Rather than engage in exhaustive combat, striking, dancing around, the jiu jitsu guys would get the opponent where they could not hurt them, and not expend a lot of energy. They didn't even have to see where the opponent was. Time would go by in a match where virtually nothing was happening.
Time and and leverage are interrelated. Rather than use leverage, time can compound gains as well as or better than leverage. That's why patience is rewarded. But I can't wait to develop it.
Peter Pinkhasov writes:
What's true in almost all martial arts is that the techniques should be used as a means of last resort in any real combat situation. If you are always fighting exhibition matches in the same weight class, once confronted with a dangerous situation with new variables, vol, aggressors et al one might end up in the care of Rocky.
Mr. Isomorphisms writes:
David Mamet wrote an homage to BJJ (apparently he rolls with Ed O'Neill?!) called Red Belt. The hero is an honourable but poor dojo owner who refuses to fight in the ring under fake rules.
Roice Gracie beat significantly larger opponents in the original Ultimate Fighting league, so I think it's pretty clear that for 1-on-1, no friends helping, no weapons, BJJ is the most effective. A former employee who was in very good shape and knew some BJJ was assaulted in San Francisco and needed to cancel his flight and get hospital time. (He was also robbed.) The assailant had a gun (which he used to pistol-whip, not shoot, thankfully), my employee was walking home from a bar, the assailant attacked first, and he was angry.
From Dan Rather:
"I can feel it. The exhaustion. The dread. The disbelief. The existential fear of what might come next, of wrongs that will likely never be righted…."
.
.
.
I happen to be working in this area the last few years, and I am sold on the insights from current learning science.
Very useful and practical.
This book is an excellent summary by some of the leading researchers:
"Make it Stick: The Science of Successful Learning"
Leo Jia writes:
Spaced repetition of concepts from both directions are the most efficient way to me for learning new things.
I wonder what more he offers with a full book.
We had extreme ranges and drops this week. A couple thoughts… Chair and Rocky argued about percent vs absolute points. Since each point is always $50, points matter most to the wallet. As the absolute value goes up, absolute ranges rise as well.
Questions arise about extreme events: clustering, duration, time between, distributions of returns. Pareto distributions are a key idea according to the book.
Peter Ringel writes:
From a base of extremely less experience: I think in points. It is more intuitive. The market seems to move in chunks of points. E.g. NQ seems to like 30pts.
"Actor Bryan Cranston Reveals His Creepy Encounter with Charles Manson"
1. The bookstores in major universities are bereft of books. At a recent visit to Duke book store in August I found just 1 test book for sale.
2. The American Tobacco Company has numerous buildings, warehouses, and apartments in Durham. At their entrance is a beautiful garden with the prominent sign: "no smoking". The downtown areas of big cities like Pittsburgh, Durham, and Buffalo featured expansive granite and stone office buildings in the 1920s. Every one of them is being torn down or renovated for startups and condos.

3. The drift in the S&P, i.e its expected rise is significantly better than 10% a year during periods when they are in a declining qualitative rate excursion like they are in early August, 2019.
4. The systems and wise maneuvers for making money in sports betting are much more sophisticated, clever, and better researched than those in markets. And the 5% vig in sports betting is much less than the vig in futures markets now that they are dominated by high frequency trading.
5. The key to success in trading is to not get in over your head and the best way to do this is to have a good credit line to draw on when the top feeders in the markets try to devour the bottom feeders by forcing them out of positions through exacerbated and temporary moves which the bigs are able to withstand.
6. The stock market tends to go up inordinately in times when the home runs in baseball are higher than average for a season and after a down previous year.
7. The main reason that stocks go up more than bonds is the higher return on capital than companies show growth. The differential after a reasonable period of years becomes considerable because of compounding. This is the main reason that the Fed Model shows sensational returns.

8. A trader should always prepare at least 1//2 hour in advance of his first trade of the day and never rush into a trade without preparation.
9. The main reason that NY basketball has been so bad is because of the higher service rates there and the pall left on the team by Ewing.
10. The fallacy of thinking that the odds of a rise or fall change after a long run is no fallacy. The principle of ever changing cycles makes the odds shift in to a reversal.
11. A good book on evolution and ecology is a great way to provide a foundation for market people.
I've learned a lot from the DailySpec. Larry's advice that the market rewards patience is good. Ralph's formula for leverage is good. I realize they go hand in hand (their advice). It's hard to have patience when over levered.
Larry Williams writes:
Leverage is pressure. There is enough of that in this business as is. Why compound it?
Ralph Vince writes:
This is life and death, and I have NO interest in comfort.
Steve Ellison writes:
When the game is to shake out the weak, a game plan of being strong, which would preclude excessive leverage, just might work.
I thought the Chair summarized it perfectly in a tweet on Monday:
A typical fri-mon almost identical to the feb 2018 decline with down another 1.5% on Mon nite 1100 pm est and then ready to resume its inevitable bullish climb on tues. anything to force the weak to give their chips to the strong.
Peter Ringel writes:
This is a wonderful tendency. Worked like a charm.
Shaun Tomson is a South African surfer who was the 1977 surfing world champion. Tomson absolutely ripped at Pipeline, giving Gerry Lopez and Rory Russell a run for their money. He is a very quiet, humble man who would charge the biggest, gnarliest waves and make it look easy. He helped make professional surfing a reality, whether that's a good thing or a bad thing is an exercise to the reader. Tomson assembled a code of collective wisdom to help surfers make it through the humdrum of life.
I will never turn my back on the ocean
I will paddle around the impact zone
I will take the drop with commitment
I will never fight a rip tide
I will watch out for other surfers
There will always be another wave
I will always ride into shore
I will honor the sport of kings
I will pass along my stroke
I will catch a wave every day
All surfers are connected by one ocean
Every one of Shaun's gems has a corollary that can be applied to speculators, or life in general.
"The Threat That Will Send Oil Down to $10″:
"We conclude that the economics of oil for gasoline and diesel vehicles versus wind- and solar-powered EVs are now in relentless and irreversible decline, with far-reaching implications for both policymakers and the oil majors," Mark Lewis, the global head of sustainability research at BNP Paribas Asset Management."
The Cornucopian history of the last two hundred years will continue into the future.
"Impending Defeat for the Four Horseman of the Apocalypse"
Stefan Jovanovich writes:
With friends like Mr. Bailey the odds of a decent future for our species already has enough reasoned enemies. Who else could write this - "(M)an-made climate change arising largely from increasing atmospheric concentrations of carbon dioxide released from the burning of fossil fuels could become a significant problem for humanity during this century." - yet fail, in an article about the to mention either nuclear weapons or pandemics? We should all pray that crowds in their wisdom remain as sceptical as possible. When the future gets so bright you have to wear shades, someone has just delivered a bomb.
What has given me pause with this China kerfuffle is the behavior of the grain markets. Seriously, I thought all the grains would have locked limit down today, but nothing like that happened. Very odd situation, and I need to get back to the drawing board. Haven't ever seen this one pulled out of Ceres' bag of tricks. I'm seeing a lot of new things these days.
I once did a study of changes in direction, i.e the discount rate. I found that the average duration of such changes in direction was 10 years and 4 changes. It would be nice if someone updated that study. The deceptive call of "once is enough" is good for ageist people of humans but is ridiculous when compared to the record I think. But the Fed model becomes even more bullish as worked on by Doc, Mr. Downing and me and it would be nice to update that. In 2008 the bank earnings brought the actual earnings for the year down but it would be good to work with projections or directions of change in the quarterly earnings to make the study completely scientific.
The question on Slabber lips after the smoke clears over daily events is, 'What happened to the body?'
In my case, an explanation is possible if you read about 'Prom Night 2019' where a man in a dress marched into my newlywed neighbor's camp, fired two shots, and the next morning there was one less neighbor, down to three. They could not call the cops having cursed and mooned them the previous night.
So, where is the body?
The following mourning the remaining neighbors built an extraordinary barricade across the entrance to my driveway. It was 30' wide, 4' high, and tiered with a layer of tires on rims across the bottom, a thick seam of their belongings including books, clothes and rubbish, and topped by a tucked-in tarp.
I let them build it out of fascination, as the camp bride broke for the Slab Trade Circle to sell the rest of their possessions for gas money, in anticipation…
A gray Ford Explorer drove up, and the silver Elder through the window told the remaining two, 'Get out!' and drove off. The pair tarried to put the finishing touches on the creation.
I arrived an hour later in a Slab Cab that nosed to the blockade. The Kentucky driver rolled down the window to demand, 'This man hired Slab Cab to take him home, and by god, Clear the drive!' The two males lobbed glass bottles into the air above the van breaking and raining hundreds of shards on the roof that wafted in the windows and made the cab smell like whiskey. The neighbor groom dropped his pants, mooned the Kentuckian, who, drunk in the vapor, pulled a pellet gun the size of a .45. The guy saw it between his legs and scampered with his pants around his ankles behind a bush.
We force drove around the barrier to my container and called 911. 'Yes, I recognize your voice,' droned the dispatcher. After an update, she replied, 'The same three deputies who were mooned there last Prom night are on the way.'
We pulled out to the Library and were intercepted on a hypotenuse by the two jogging men, one with a video camera, and the mooner who stepped in front of the van, dropped his pants again, and hissed, 'F___ me, like in Kentucky.' On not getting what he wanted, he rose and smashed the heel of his hand on the passenger mirror breaking it, as the camera rolled.
We shrugged, stepped out, and I stalked the cameraman, as my driver raised a sawed-off shovel handle to the mooner's head. They back-pedaled to an Ironwood and stood their ground. I still couldn't grab the camera as the holder interviewed us with entrapment questions. Instead, I latched the driver's great bicep to prevent the downswing of his old barroom bouncer move of hitting him on the head and stabbing him with the club as he fell. I dragged him foot by foot back to the Slab Cab, explaining to the camera, 'He wants to collect SSI for the rest of his life and moon you in prison.'
We drove a minute to the Library to wait for the police. Suddenly, the Kentuckian sniffed the air, glanced over his shoulder and yelled, 'I declare. The sky over your camp is full of black smoke.'
I redialed 911 but before I could open my mouth the dispatcher burst, 'Yes, it's been called in. the firetrucks are right behind the sheriffs!'
I walked and arrived as the firemen watered the dying embers. The chief told me, 'This was a planned hot fire. The bottom tier of tires ensured a high temperature. Is there anything else you want to tell me?'
'Nope,' I replied, walking twenty yards to my ash and glass coated camp. I had just completed a fire science class: A normal fire reaches about 1300F; a human body reduces to ashes at 1700F; and tire rims raise the temperature to 2400F.
The next morning, I sifted the ashes for two bullet heads and can't report that I found them. The black scar remains across the drive that visitors call a funeral tyre and toss on change. The newlyweds fled to Arizona where they broadcast Youtube live handcuffed in the holding tank of a jail in a fundraiser for bail.
The rest of the story is up in smoke.
Today [July 30th] in 1609 Champlain introduced gun powdered weapons to New England by helping the Hurons attack the Iroquois.
The result was what the folks at StrategyPage rightly describe as the final phase of the largest of the original aboriginal wars in North America. For at least a hundred years before Europeans sailed up the St. Lawrence, the two nations had contested for control of Western New York. The pressure from the Huron in Ontario had helped form the Iroquois Confederacy among the Seneca, Onondaga, Mohawk, Cayuga, and Oneida.
"By 1627, the Huron, with French support and guns, had effectively driven the Iroquois out of the Valley of the St. Lawrence…The Iroquois sought support from the Dutch, then just settling in the Hudson Valley, and later the English, who seized New York from the Dutch in 1664. Termed by one historian "the only people north of the Rio Grande who consistently practiced every principle of war at all times," in 1648 the Iroquois, who could field some 16,000 warriors, began a devastating series of campaigns that in a generation saw them harry their foes relentlessly from New York across the Great Lakes and into Canada, until the Huron and anyone who offered them aid had been effectively exterminated."
George Zachar writes:
Upstate New York has such an interesting history. I'm always saddened when I go up there now, and see its current status as a suppressed backwater.
Stefan Jovanovich writes:
"Suppressed backwater" is, alas, a perfect description.
Peter St. Andre writes:
One wonders how upstate NY would do on its own.
Putative freedom marketed using socialist demands and blackmail: "Attention YouTube: The Clock is ticking!"
Peter Ringel writes:
Oh god, that is painful!
You are describing it correctly.
I wonder how many in Germany will detect this sneak attack.
If he wouldn't be so imprisoned in his thought models of "job-security" and slave–employee vs greedy employer, he would realize that youtube content creators are little entrepreneurs and not worker-bees, that need rescue by a union.
I give them points for timing. The current wave of biased PC-censorship by youtube, twitter and Co gives them an opening.
Stalinism vs Trotskyism? (sorry getting hyperbolic)
The proposed solution: Lets throw another 1000 regulations on top of it to create "fairness".
The German mainstream media and public debate is full of nonsense of this nature.
I try to ignore it.
Otherwise I will get a heart attack. I simply feel too threatened by this nonsense.
Peter St. Andre writes:
Hallo Peter,
Good idea to ignore the nonsense! I went on a low-information diet 5-6 years ago and I've been much happier ever since:
Peter Ringel replies:
Hi Peter, You are right of course. I read a little in your journal before, especially your etymological analysis of the "-Isms". Great insights! Getting emotional about Germany/Europe is a bit of a tradition, that is hart to shake:
"Denk' ich an Deutschland in der Nacht,
Dann bin ich um den Schlaf gebracht,…"
Heinrich Heine (English Translation)
(Heine escaped to France, I escape to America.)
Pickleball. The game is growing. I saw about 1000 players on 40 indoor courts at the Johnson convention center in Pittsburgh. The play is fair with the received rushing the net on all serves and the average duration of a volley is about two hits as the passing shots are very fragile. The game is growing like racketball in its early days and is much easier than tennis or platform tennis.
A fabulous testament to the entrepreneurial spirit was visited by Aubrey and Susan and me during our trip to Pittsburgh. The complex was started by the Smuckers in 1911 as a farm producing swiss cheese where the Smuckers emigrated from Switzerland. It has since grown to a smorgasbord with an average of 500 diners a day, a magic show, a hotel, a bakery and an entertainment complex featuring mini golf and the history of the Amish and the Mennonites. It is worth a visit as all the operations grew out of hard work and ingenious reactions to the changing times. They were hit hard by 9-11 and the recession of 2008 but each time bounced back with new highs in revenues and profits.
Just back from the Montana Big Sky State Games, my events were 60, 100, 200, 400 meters and High jump. Took last place in every event, and also first, as I was the only geezer to show up in the 75-80 year old group.
Usually there are 3-4 of us… over all attendance was way down–as it has been for the Rock n Roll Marathons we started a few years back as well. Dittos for Tri-athlons too. Sportsters these days are looking for something else…maybe Pickle ball?… the events that used to draw 20,000 or so marathoners are way down.
We are perplexed as to why.
Moths use acoustic camouflage to ward off predation from bats. This article complements some of the ideas the Chair has brought up over the years regarding different types of camouflage: "Moths survive bat predation through acoustic camouflage fur"
Mine. 46 years ago. The best, by far, of all my many efforts at being Melville's Confidence Man. "A Mute Goes Aboard a Boat on the Mississippi"
When I arrived in Berkeley in 1972 to go to law school with a duffel bag and nothing else and met the only woman in the world I have ever wanted to marry, she asked me if I was a Polish seaman off one of the break-bulk freighters that still occasionally docked at the Port of Oakland. (All gone now; only containerships.) Thinking about that reminded me of Melville's extraordinary work–which is nearly impossible to read now but remains the best single description of what this country has been and is. It was also the catalyst for the careers of my two favorite Americans - Ulysses Grant and Samuel Clemens.
I have successfully run the happiest of long cons on Susan and then our daughter and now her husband and infant son. With luck and the help of Almighty Providence I may last beyond these 74 years long enough to teach Whumpa how to drive stick.
"The Mutual Fund Industry in 2003: Back to the Future", remarks by John C. Bogle, founder and former chairman of The Vanguard Group
We are all familiar with the impressive equity returns over the last century but I haven't seen any estimates for historical management fees for index funds. (Obviously not as important the last 50 years with dedicated index funds). I came across this article by Bogle that says the first mutual fund, Massachusetts investment trust 'MIT' back in 1924 had 3.2% management fee per annum. By 1950 the fee had gone down to .3% before going up again and today is sitting at the same spot - 33bps.
One important thought is that capitalism produces a better citizen (the base for democracy).
In capitalism every entrepreneur is a little king of his house and business.
It creates healthy individual self-confidence. This creates a healthy society.
In contrast, in socialism we find little personal self-confidence.
There self-confidence is replaced by something/a cause to make the little peasant not feel too bad about himself and his fate.
This is the road to Nazism, communism or religious fanaticism.
Mama Jean is or was the most popular Elder in the Slabs, depending on your detective work in the following footwork.
Ten days ago, Mama Jean disappeared in the Slab Walmart 500 yards south of my shipping container. I spoke with my neighbor who knows her better than anyone, and he took me on foot to her vehicle in the middle of nowhere. That it, the gifted '97 silver Buick was high-centered, mired to the hubs in sugar sand, and tilted at 20-degrees to the horizon with all four doors flung open. There was a half-pound of weed and her debit card on the front seat, but no keys. Clothes strewn all over and nothing in the trunk. The previous morning, her dog, who never left Mama's side, had turned up at my neighbor's bed licking his feet, and we couldn't trace his paw prints back to the car.
The neighbor took me by the elbow to a poleline track 100 yards from the Buick and, pointing down, instructed, 'These are definitely Mama Jean's waffle shoes. That is definitely the staff she dragged behind her for snakes. I'm not sure if Mama was wearing the shoes and dragging the staff because she couldn't walk 50' without falling over.'
However, seniors are resolute in the face of death, in the 115F desert, and I followed the sign along the poleline northwest for ½-mile to the sandy Walmart wash where it enters and drops due west. The distinct staff and wind-faded prints hugged the north edge of the wash for 1.5 miles to a cut-off track that climbs up to Salvation Mountain and with it the stick drag. Her footstep was firm and bobbing around bushes indicated it was nighttime, about 80F, under a full moon. She walked toward Salvation Mountain for 100 yards, got her bearings, and laid a distinct ten-foot loop as if wishing to be trailed back into the wash and continued west.
In one mile more, the tracks led to the edge of the High Canal about ¼-mile south of Beal Road. There is a cut step in the bank for entry, and no body in the weeds. The preceding is fact, and this is theory – she had arrived exhausted and thirsty, bend on all fours like an animal, drank, bathed to cool off, slept on the bank, and the next morning caught a ride with a good Samaritan.
Where was Mama Jean? The neighbor and I during the next two days contacted everyone she knew, and called all the jails and hospitals. Her floundered car was being tampered with, so we hooked a tow rope and jerked it out like a rubber band. We towed her abandoned trailer on Low Road that people were trying to steal in the wee hours to a safe spot. An ex-military Slabber volunteered to send up his 30-foot drone four days ago, but was pre-empted on asking permission by two police drones already buzzing Slab Walmart. Calls to the cops reporting a missing person were repetitive. A deputy came looking for me but I ducked because 90% of them are incompetent, 50% corrupt, and all green and muck up tracks.
Today, July 28th the case should be solved. Mama's social security deposit is made. Many Slabbers know her password and that she may carry a duplicate card. Within hours, she or her abductor will make a withdrawal. Do you think it will be Mama or an assailant? If the latter, the camera will catch a person in disguise, no doubt, and red flag the police. Or, it will be Mama Jean smiling toothlessly.
Update noon, July 28, one hour ago. The white morgue truck just stopped by with Mama Jean. Coroner Figurero wouldn't let me look at her, said she was too decomposed. However, he updated me. Two slabbers at 8am this morning, who never take walks in Walmart wash and never enter Ella's junkyard 200 yards west of my shipping container, claimed to have smelled Mama Jean's body. They followed the odor past the caretaker's vicious dogs to a VW van on blocks where they found the body. Then one of them ran one mile to the Oasis Café where a dozen patrons were admiring a commemorative photo of Mama Jean on the wall. The runner panted the news, and called 911. Tears spilled. The sheriff sped past my place to the junkyard but could not get past the dogs to the body. Out came animal control. They ran the gauntlet, or shot the dogs, and retrieved Mama's body. They stopped by my place for my version having tracked her, or someone wearing her shoes and dragging her staff three miles to the High Canal. I told the investigator that I believed my version, and suggested it might be an extravagant setup to get the caretaker out the junkyard to pillage the seventy vintage vehicles used in Hollywood movie sets out here. 'It's a theory,' I told him. The Coroner shrugged, and said, 'Please call us sooner next time,' and drove off.
I have come to the conclusion that the only enemy of the wonderful long term equity (and bond) premium is inflation. Triumph trio also mentions it in their book; in fact the countries with the highest inflation shocks had lowest real returns and the ones with hyperinflation had obviously a break in data. Also many of the countries that don't have good historical data and weren't included they suffered higher inflation.
Inflation is not just a number you subtract from nominal returns but summarizes many forces like monetary and fiscal policies, people's trust in currency and policies etc. It contains valuable information. Countries whose currencies are undervalued in real terms have had the best forward returns. Very robust throughout history.
I am working on building a similar dataset for Greece for the last 30-40 yrs and one of the things that strikes out is that the 1970-1980 inflation killed real returns to an extend that they haven't recovered yet. Interestingly, the recent events with fears of country defaulting proved to be nothing both for stocks and bonds and both have made new highs.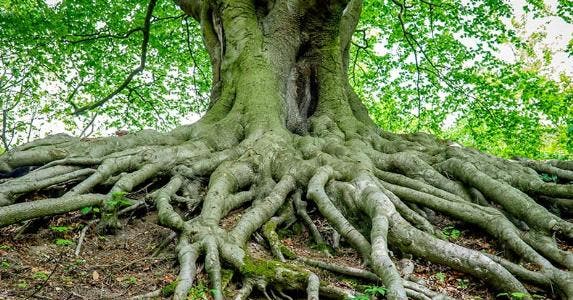 The 3000 level exerts its gravitational constructal pull and like a tree the roots hold it in place and provide for the nutrients and water that the price needs for sustenance until further growth occurs.
They came out at sunset with no time to prepare. Four dogs circled taking turns taking chunks out of my legs. It was unprovoked in the middle of a road–black, white, yellow, and brindle–in a whirl. The result was six punctures, two fang rakes, and a 6" incision to the bone with a pulsing artery exposed. I tore a tank top to slap on a compression bandage and left a trail of blood for a mile door-to-door for materials. Got duct tape, needle-and-thread, superglue, and ampicillin. An army ex-medic offered Bacardi Rum into the deep wound plus a couple down the hatch before sutures. I don't drink. So, we pound with a spoon ampicillin into powder and sprinkled it into the wound. Three butterfly bandages of duct tape and a few drops of superglue apposed the skin sides.
The next morning I went to Pioneer Hospital where the doc said it was 'the worst dog bite in Slab history.' Surgery took two hours as I watched eight sutures go in and out with curiosity. The nurse yelled at me for 'not crying like a grown man' and it was over before I knew it. It was the seventh attack in five months. People ask why I get bitten so often. I reply that people who drive farther have more accidents. They are probably better drivers. That's me without the tires. Today, three days after the attack, the wounds are healing beautifully. I walked in 115F an hour to the Slab sand golf course and borrowed a 7-iron for protection. A medical problem is a gift to me, and this one was like Christmas.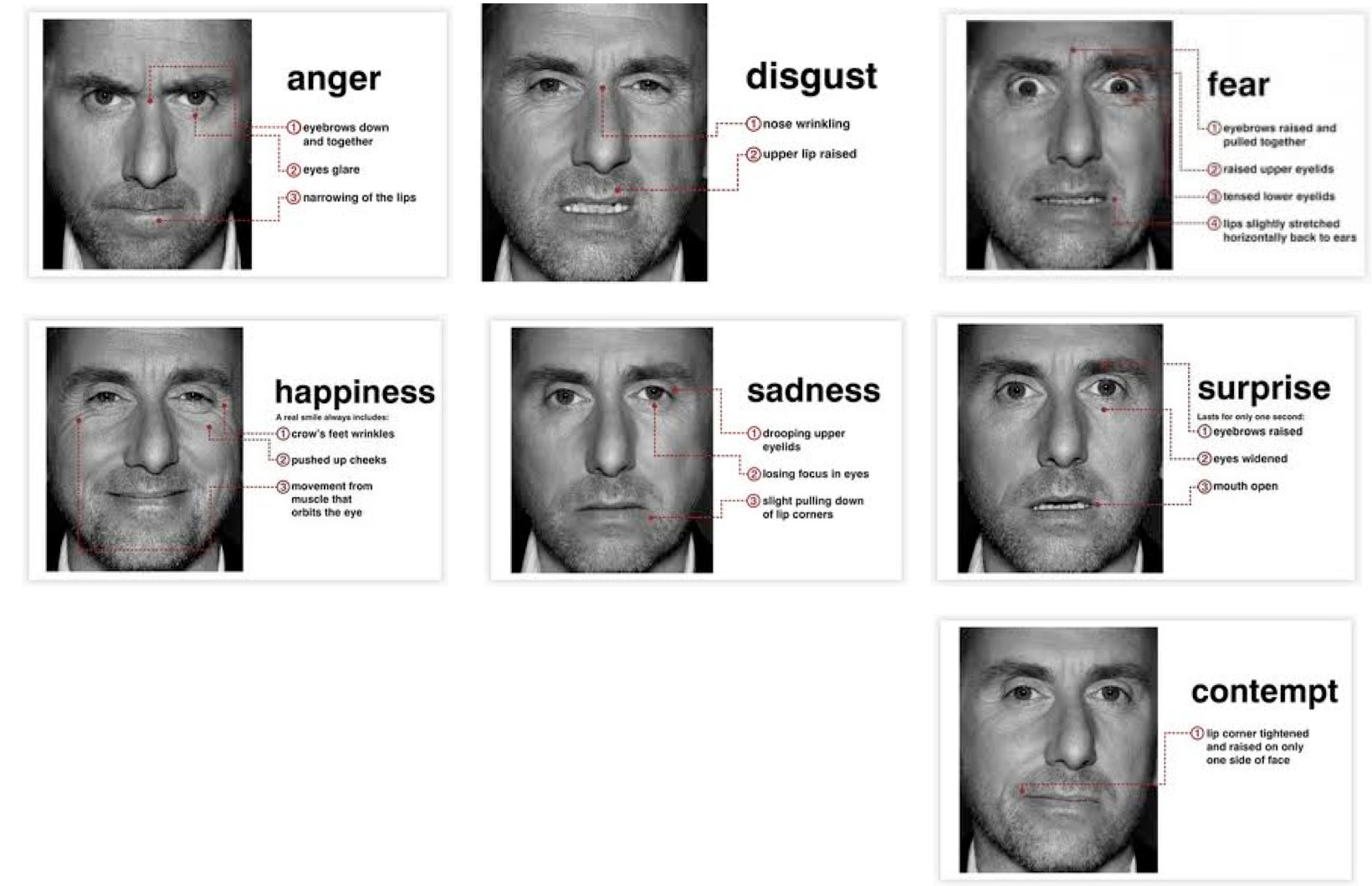 "How Micro Expressions Can Make Moods Contagious"
I wonder what micro tells in the market predict bullishness or bearishness.
Steve Ellison writes:
One-sided order flow, or toxic order flow as market makers call it, causes contagion as market makers widen spreads and take measures to reduce their inventory.

We left off Sunday with a speculation about whether or not the Chinese would find collecting the rewards from their contractor imperialism as frustrating as the European nations did. But, as a long-suffering Mets fan reminded me after his team went down in extra innings against the Giants for the 3rd time in 4 days, shouldn't the question be whether military might can ever be sustained without the profits from foreign lending and direct investment?
It is worth considering.
In spite of the truly awful carnage of the Great War, none of the European imperial powers questioned the profitability of imperialism itself. The Versailles Treaty "failed" not because of German reparations but because half of the winners were excluded from what they considered their fair share of the spoils. Of the 6 Allied nations who fought against the German, Austrian and Ottoman Empires, 3 received no substantial rewards from the redrawing of the world's map in the name of ending all war: Italy, Japan and Russia. Their various responses to having been "badly cheated" are the preconditions without which no Second World War could have occurred. Whether empire was ever, in fact, going to be profitable for Italy, Japan, Russia or Germany is the perfect kind of question for academic debate. It ignores the central fact: no country after 1918 thought its currency could resume being freely exchanged in international trade and finance without having the rewards that came from imperial commerce.
I doubt very much that Donald Trump knows this history; yet he seems to have hit upon the policy that the British Empire used before World War I with great success. Even before his election, Donald Trump was asking why American imperialism had failed to achieve similar success. Since taking office, his one consistent foreign policy has been to have America's "allies" place more defense orders with U.S. manufacturers. In the industries that it chose to support - civilian and military shipbuilding, shipping and the finance that went with it - Britain was #1 for much more than a century. As late as 1914 a third of all world trade was carried on British ships, built in British yards and insured by Lloyds. Britain's naval construction program was an essential component of that system; it was, along with railroad construction, the base for British industry. For Britain the achievements of "free trade" were, in fact, the rewards of military dominance; and the "strength" (sic) of the pound sterling was Britain's ability to collect, by fair means and foul.
Say something costs you 100 units of your currency in your residence country. Now you travel to the following countries where the cost of the same thing is listed in the local currency.
In country A, it costs 3 unit;
In country B, 20 unit;
In country C, 600 unit;
In country D, 10000 unit
Say that you know the costs are mainly caused by the exchange rates.
In which country would you, perhaps subconsciously, have more tendencies to buy the thing, and in which country would you have more hesitations to buy it?
In my travels in the past years, I sensed that I am in some way affected subconsciously by these numbers. The effect doesn't seem quite linearly related to the cost numbers. For instance, when it's 3 unit, I might want to buy more because it feels so cheap. When it's 20 unit, I may feel that it's too expensive given a good knowledge of the exchange rate in mind. And when it's 600 unit, it feels expensive because the number seems really big. But when it's 10000 unit, it may feel cheap given the knowledge that the currency is very cheap.
Zubin Al Genubi writes:
I'm in New Zealand and the nzd/usd is .67. My thinking is that everything is 1/3 off so I spend like Everything is on sale. Many things are cheaper but most things aren't. So its a delusion. Services, hotels, food is cheaper absolutely but imported products are not. Tipping is limited so restaurants are cheaper.
source.
.
.
.
.
.
.
.
.
.
.
.
.
.
.
Word on the street is that the New York buyers come in and buy up all the prime fish for sushi and the restaurants and put it direct on the plane only a few miles away and fly it to NYC. The local restaurants in Honolulu have a tough time out bidding the better financed competition.
But, first, a reminder of why this is the best time of year if your team still has any chance at the wildcard. After beating two of the best starting pitchers in baseball, deGrom and Thor, the Giants go up against a starting pitcher with an E.R.A. of 11.34. He shuts them down without a run for the first 5 innings and they lose 11-4. As Joaquin Andujar, marvelous player and a great wit, once said: "There is only one word for baseball: 'Anything can happen".
Contrary to the Federal Reserve anime fairy tale (thx, Kim), there has never been only "money". The archaeology of artifacts and accounting records always finds at least two different kinds of cash: (1) the currency that the people with edged weapons (now guns), official uniforms and titles collect from people for tribute, taxes and bribes; (2) the currency that other people with edged weapons (now guns) who can't be bullied will accept as payment
I am a Constitutionalist on this question because Washington, Morris and the majority in Philadelphia never let the common sense of experience be defeated by theory, even one as useful as Adam Smith's. Hence, these provisions in Article I Section 8 for enumerating the powers of Congress: To coin Money, regulate the Value thereof, and of foreign Coin, and fix the Standard of Weights and Measures; To provide for the Punishment of counterfeiting the Securities and current Coin of the United States; For the Constitution's authors and the people who voted to ratify its words as Supreme Law, the labels for these two kinds of money were (1) legal tender and (2) free exchange. Coin, both American and foreign, could serve as either or both monies. But, evidence of debt and property ownership in whatever form would be Securities. When Washington warned his countrymen about foreign entanglements, he was talking about money as much as war. Grant said the same thing 3 generations later, when he advised China and Japan, "to avoid foreign debt and the ruin of war that always comes with it". Both men knew, from direct experience, how empire was always and everywhere a corruption. They also knew how it got started. Countries that found a technological advantage - in arms, transport, manufacture and/or agriculture - would quickly accumulate international exchange. Those accumulations would get spent - on wars and on distributions to the politically important, which could include "the people". (Pericles will always survive as a hero of Athens, in spite of his disastrous wars, because the newly-discovered and productive silver mines worked by slaves showered the demos with MMT free money.) The amounts not spent would be "saved". Since "saved" money, whether legal tender or international exchange, could only gain profits beyond arbitrage by being invested, successful empires quickly found themselves lending or directly spending money abroad. That automatically raised the question: what money would be used to reward the investors back home? The easy and obvious answer for imperial investors was to have payments done in a currency that was both legal
I wonder what micro tells in the market predict bullishness or bearishness.
The May trade during the drop showed some interesting anomalies in execution. As the market dropped I decided that I would buy some Sept futures instead of the current June as I didn't know how long I would be stuck in the trade. Normally in a rapidly dropping market you can buy at bid, and that is great until the market drops another 50 or a hundred points through your fill. Some of the drops were some of the biggest. The September contract was still quite thin over a couple weeks before roll, and I was getting filled .5 below last which is pretty unusual now days, but worth noting. Then, I think it was a bit before roll day when the market started really shooting up, so I was letting out some September inventory and was getting filled at or occasionally .5 above last execution. You see that sometimes in fast markets also with crazy air drop fills, but I think that is just the result of delay in the data feed to the computer vs actual fills at the exchange. My impression of this last drop is that it was a fairly orderly drop, just steady drop. Maybe that is the computers doing their controlled selling in their mechanical way.
Roll is an odd period when everyone is forced to roll into the new contract creating an artificial market situation, and added to a rocket up market. I am not exactly sure why conventional roll date is 8 days before expiration, or why that is a convention for trading. It doesn't make sense to me, and my point is that it is a disadvantage to mechanically roll on the same day everyone else does. CME website says to you can roll whenever you want. Seems like waiting till you are forced to make a move when you may not want to make a move limits your options. I'm sure some market makers make money as the salmon come along.
"The Rise of the Chinese-American Right"
In the years before electronics, cash meant Federal Reserve notes. The Fed, in deference to the fact that it still needs to order currency to be manufactured by the Treasury, still reports how many of its notes are in the vaults of banks and "issued and outstanding" in the world. But that number no longer has much direct relevance to the question of banking reserves. When the banks report their Liquidity Coverage Ratios, the calculation is "net cash" but that number is composed of the following components:
(1) Unsecured wholesale funding - unsecured debt and institutional deposits
(2) Secured wholesale funding - repurchase agreements and securities lendings
(3) Retail deposits - brokered and transactions deposits, certificates of deposit
(4) Derivatives and commitments
(5) Contingent funding
Currency itself is no part of the "net cash" figure. For those of us in the bleachers enjoying the Giants' return from the dead, the focus on cryptocurrencies is as puzzling as the Dodgers' inability to acquire a bullpen. Why would cash in any form - digital or printed - be the financial problem that requires a brave new technological world for its solution?
anonymous writes:
Strictly speaking, LCR is one of a long list of capital adequacy tests, and not a reflection the optimum amount of physical currency on hand at the branches. In any case, vault cash is now largely comprised of ATM lockboxes spread across a wide geographic area. If an institution needs to depend on vault cash to settle immediate capital calls, pay off depositor withdrawals, to maintain reserves, or to comply with any of the other testing regimes, then they've probably already failed one or more metrics, such as NSFR.
Incidentally, if you're wondering why any institution would purchase negative yielding instruments, the HQLA (high quality liquid assets) component of bank capital adequacy testing is the reason.
another anonymous commenter adds:
Are you evaluating solely the currency utility of cryptocurrencies? The below doesn't seem to touch on a store of value. Also, I'm not clear on where you say e-money if you mean digital dollars or cryptocurrencies.
With regard to interest, you mean other than disintermediation of banks? This seems like a worthy goal in itself. Maybe a bit retro, it is my understanding that some time ago it was common not to trust the banks at all and keep cash at home. As a virile youth, I would not know how much of that is apocryphal. In any event, that option has been largely taken off the table as cash becomes part of a the shame and suspicion culture. Future transactions will stay entirely in bank accounts from deposit to spending.
With that in mind, I'd argue financial privacy is another large driver. As nations move down the path of digitizing their currencies and eliminating physical cash (even though India reversed course for now), the tracking and sharing of every transaction and financial habit becomes more thorough. I've noticed that my Chase Sapphire Preferred card happily shares all of my local transactions with Square and I get emailed offers from local businesses I've never shared information with. In my cryptocurrency fantasies, I would love a future where I could buy a movie ticket online anonymously by just paying with a QR code. Instead I end up logging in or filling out pages of personal information (carefully deselecting all optional email promotions) only to have my information profitably shared behind the scenes.
Additionally there is, of course, the innovation itself. The new concept of distributed digital scarcity hasn't found it's limits. That probably interests only a few of us, but it's enough to keep spurs to the development even in people's spare time.
I'm guessing a bit on your question and the answers and may have missed the mark so I'll stop here. To me there are so many interesting points on the topic, that I don't understand why others aren't equally fascinated.
"Propagation of Error: Approving Citations to Problematic Research":
Abstract

Many claims in a scientific article rest on research done by others. But when the claims are based on flawed research, scientific articles potentially spread misinformation. To shed light on how often scientists base their claims on problematic research, we exploit data on cases where problems with research are broadly publicized. Using data from over 3,000 retracted articles and over 74,000 citations to these articles, we find that at least 31.2% of the citations to retracted articles happen a year after they have been retracted. And that 91.4% of the post-retraction citations are approving—note no concern with the cited article. We augment the analysis with data from an article published in Nature Neuroscience highlighting a serious statistical error in articles published in prominent journals. Data suggest that problematic research was approvingly cited more frequently after the problem was publicized. Our results have implications for the design of scholarship discovery systems and scientific practice more generally.
This is a disturbing article: "The Books of College Libraries Are Turning into Wallpaper"
Zubin Al Genubi writes:
I prefer reading Kindle on my phone to a book. I can carry 20 books at a time, and get them on the go. I can read at night, and low light. The print is bigger. I find books hard to read, hard to hold, smelly, heavy, print too small, expensive. I do buy some of Chair's technical book recommendations that are not available in digital format.
All episodes of the excellent TV series The Prisoner are now available on a new site. The show, starring Patrick McGoohan, has many libertarian themes. I recall someone quoting "The Prisoner does to film what Orwell's "1984" did to literature."

Maxims from Ross Perot's father who apparently was a cotton trader.
The hit'n'miss ratio was higher than Wiswell's.
.
.
.
.
.
.
.
.
.
.
.
.
.
.
Since 1980, when fisher effect prone SP 500 index is up in the 1st week of July, the next week returns (fri close to next week fri close)

.
.
.
.
.
.
.
.
.
.
.
.
.
.
.
.
.
.
.
.
.
.
.
.
.
.
.
.
.
.
.
.
.
Check out the London Mathematical Society's youtube channel. It has many fascinating lectures.
The NY Fed has produced a marvelous interactive map of U.S. dollar funding.
Zubin Al Genubi writes:
I wondered: Where does credit card money creation fit in M1?
According to an article I read:
"In short, credit cards, debit cards, and smart cards are different ways to move money when a purchase is made. But having more credit cards or debit cards does not change the quantity of money in the economy, any more than having more checks printed increases the amount of money in your checking account"
That doesn't seem right to me. Credit cards are the universal payment method and create much much more liquidity than cash, is easier to spend. Often people buy beyond their ability to pay in one month, so liquidity is being created. And the US economy runs on consumer purchases.
Stefan Jovanovich responds:
ZAG has asked the questions that, in one form or another, American law and banking practice have done their best to avoid answering, ever since the country was founded: where is the boundary between money and credit and what is the definition of the U.S. dollar? The U.S. Code is no help; its only definition of the U.S. dollar is that it is legal tender. "United States coins and currency (including Federal reserve notes and circulating notes of Federal reserve banks and national banks) are legal tender for all debts, public charges, taxes, and dues. Foreign gold or silver coins are not legal tender for debts." 31 U.S.C. 5103. But what "it" is remains wonderfully vague. So, too, do the Treasury's own practices. It does not require payment of legal tender for taxes; you can use your credit card.
There is a good reason for all this seeming confusion. The country needed it in order to get started. When the war veterans met in Philadelphia in 1787, they had to establish a national unit of account that was not a fraud while, at the same time, borrowing enough money to pay the veterans' promised pensions and the government's own expenses. Their solution was an elegant finesse. Money would be defined, by weight and measure, but any Coin, foreign, private or newly-Minted by the U.S. government, would be legal tender currency. The United States would not issue paper money, as the British had; and there would be no national bank. Congress could borrow Money, but there would be no Bank of England that could use its own notes for repayment. Congress would be responsible for defining the unit of account to be used as the yardstick for measuring foreign and domestic currency, but U.S. law would only specie as Money. And, the States of the new United States would be specifically prohibited from doing what they had done during and even before the Revolution - turning their own bills of credit into money. This was so important that the Constitution goes far beyond its usual tact is pronouncing where Federal sovereignty would be supreme. The States would NOT issue bills of credit and would NOT go to war. For the veterans of the Revolutionary War, who had seen what the States had done to the country's money and what Tories had done when they had control of state government, those were the two rights the States would never be allowed to have. It worked. Before Washington left office, the U.S. had a perfect record of borrowing and paying back the money lent by its Dutch bankers.
There was only one problem: people were hot to buy more and more land, and the U.S. and most state governments were insisting on being paid, in money. Clearly, this would not do. The solution was for the States to get into the credit business. By creating banks, they could find their way around the Constitution's prohibition on bills of credit; the banks could issue notes, and those notes could be accepted by the Federal and state Treasuries as payment for Federal and state lands. The arguments over the Second Bank of the United States was not, as Schlesinger says, over "hard" money; it was over whose bank notes would be considered sufficient payment for the land sales. When Jackson decided that only gold coin would be accepted, he was creating the very paradise that Ron Paul wishes for - a country with only 100% gold-backed bank notes and, therefore, very little, if any, private credit.
A correspondent reminds me that the land sales were very much like the Treasury auctions in the good old days of guaranteed spreads. The land was sold to primary dealers at fixed prices per acre; the dealers then resold the property purchased at auction. When and where the auctions would be held became a matter of public record only after they were completed, and the funds paid to members of the House and Senate for what was truly inside information were worthy of the bribes that Vanderbilt and others paid to the New York State legislature. "There is no distinctly native American criminal class except Congress."
They can take turns looking through the large end of the financial telescope. In his comments yesterday Powell said that the Fed could "stabilize the dollar price of gold" but it might not want to do so. Shelton may disagree about what the Fed should do, but she shares the same delusion that the purpose of the gold standard is have a fixed dollar price for a piece of the metal.
They may have always been a native criminal class, but Congress really did no better. The Currency Acts stated the currency value of a full fine ounce of gold because even in 1791 a dollar's weight and measure would be so small a piece of metal that its coinage would be impractical. But the elected near criminals did not think they were "pricing" gold. They were defining what exactly the weight and measure of the nation's monetary unit of account would be, and they had every confidence that its "price" in wheat, horses and coal would be whatever the markets for those things would be. Bankers could no more set the price of gold than they could choose the length of a mile; bills of credit, bank notes, and U.S. notes were all to be priced by how far their nominal amounts had to be discounted against coin.
The "Gold Room" in the Civil War did not price gold. It stayed at par. The quotations were the prices for how many Greenbacks and other forms of paper were required to own an ounce of money.
As to why this mattered and MMT was not a sufficient answer…
"Facebook AI Pluribus defeats top poker professionals in 6-player Texas Hold 'em": Pluribus beat five other human players with an unconventional bet-sizing strategy
In checking the old saw that a big rise through the first 6 or 9 months of the year is bull for the remainder of the year, I find an inverse relation i.e. the bigger the rise in the first 6 months the more bear it is. Conversely when big declines the first 6 or 9 months it's very bull for the remainder of the year. Of course there have been only 1 or 2 declines in the first 6 months during the last 20 years… would someone check the relation going back 75 or so years. Of course for once, you will probably see % changes rather than algebraic changes.
Jeffrey Hirsch writes:
I ran the numbers on this for the blog.
Here's the copy. Check the tables on the link.
The market just put on its best first half performance for the Dow since 1999, the S&P 500 since 1997 and NASDAQ since 2003 – and that's a pretty decent omen that market will tack on additional gains. Performance below following first-half Dow and S&P 500 gains greater than 7% and NASDAQ Composite gains greater than 10% shows a solid history of gains for the second half – after a tepid market action in Q3.

Modest gains of about 1% continue into July, but gains little ground during the rest of Q3, which should come as no surprise given the infamous negative history of August and September. On average the market was unable to match first half gains during the second, though the across-the-board 7+% gains over from July to December is still solid. The Dow's second half win ratio following jumbo gains like 2019 is a rather impressive 85.3% – S&P's win ration is 80.0%, NAS 73.9%. Full-year gains are virtual lock.
But The Chair has a point the biggest gains – the handful or so larger than this year had rough second halves.
"With 16 Months to go, Negative Partisanship Predicts the 2020 Presidential Election"
On whether the D side can find a candidate that will actually stimulate the turnout required:
The potential advantage they have is a long primary process, during which they hope a clearly strong candidate will emerge. And they will figure out what messages to focus on to get that turnout.
What 45 will do is try to time a great trade breakthrough with China so that it gives him max boost going into the election. That timing should be a tradeable opp.
I think Ms. Shelton's odds for surviving the attacks by CNBC et. al. will improve significantly if she adjusts her Lafferite theology. In a old C-SPAN interview I watched this morning I saw her making the same claim that Boris Johnson made this week on his hustings tour: "lowering taxes raises more revenue".
Clearly, it doesn't; taxes are the government's revenue, and lowering them means that the government has less to spend. This confusion has been a chronic problem for "conservatives" ever since Professor Laffer first scribbled on his napkin. It seems to have created a fog even for Laffer. How else can one explain his support for a single tax rate across all income levels? As a policy and political platform "lowering taxes" is a pure folly equal only to the defense of "capitalism". (Ms. Shelton commits that sin as well; she is an advocate of "democratic capitalism" which is itself an oxymoron.)
Where the progressives are instinctively right is in their belief that the rates should increase as income brackets go up. Where the progressives are and always will be disastrously wrong is to believe that the fundamental purpose of a tax system is to inflict punishment on the rich, to be a collective act of revenge against those who make the most.
A flat tax rate ignores the common sense truth we all see around us: the successful are much better than the poor at making money and the rich are much better at making money on their money. All the babble about the American dream ignores the obvious fact that the power law applies to enterprise just as it applies to the ability to hit baseballs 400 ft. All of us who love the sport can play the game, but only a very few can make the All-Star Game roster. What produces more wealth for both the government and the people who pay taxes is the lowering of TAX RATES if you get the proper shape for the stair-step of brackets and rates. The current tax code has gone a long way towards achieving that result; that may explain the seemingly inexplicable–how both net wages and tax collections can continue to grow in the United States even as they flatten out elsewhere.
Rudolf Hauser writes:
The Laffer curve idea that lowering marginal tax rates increases revenues only works to the extend that it makes it cheaper to pay the tax than the costs and losses incurred in trying to avoid the high tax rates. In regard to the incentive impact on growth, it is best not to focus on how much the tax rate is reduced than on how much after tax income is increased. The incentive impact of reducing the tax rate five percentage points is a lot more important when the initial marginal rate is 90%, thereby increasing after tax income by 50%, than it is when the initial rate is 50 and the increase in after tax income is only 10%. When the cut applies to the capital gains tax rate, there might initially be a larger increase in tax revenues, as many long term investors might tax advantage to sell their stocks that they only held for so long because of the tax consequences of selling and/or to repurchase the shares to establish a higher cost base should the tax rate be increased again in the future.
But beyond that, there is a conflict of interest between the wealth of the nation and the wealth of the government. Lowering rates does increase the incentive for greater growth. But if the average tax rate is only 20%, the growth in the economy has to increase five-fold for the tax cut to result in more revenues. That is unlikely in most cases. It also has to be remembered that many people are by nature game players, that is they are very competitive and like to win. Why would a billionaire have any incentive to work hard? After all, he has more money than he could ever need to satisfy his consumption needs? It's because gaining the most money is like winning the most points in the game. So even when the government takes a large share of the gain, there is still the competition to have the most points, that is after tax profits and wealth, even with the reduced incentives. Naturally, that only applies to some people. Many will behave like the British aristocracy of old and become a leisure class. But it does explain why we were still able to have economic growth when marginal tax rates were so high in the 1950's, along with the fact that the various loopholes, etc. reduced the actual tax rates that were paid.
Stefan Jovanovich replies:
I hate to disagree with RH, especially this week when I am enjoying a biography of Gresham that I owe to his recommendation. My view may be distorted by my experiences as a low-rent criminal, both with and without a law license. My direct observation of both clients and customers is that they all followed the Gompers rule where taxes and penalties were concerned. ("What does labor want? We want more schoolhouses and less jails; more books and less arsenals; more learning and less vice; more leisure and less greed; more justice and less revenge; in fact, more of the opportunities to cultivate our better natures, to make manhood more noble, womanhood more beautiful, and childhood more happy and bright.") Taxpayers want to pay LESS at every possible rate. When rates are confiscatory - at the rates that Democrats have traditionally favored - taxpayers literally stop being taxpayers. They find ways to categorize their wealth and income so that it is not subject to any rate at all. They don't look for marginal reductions; they look for escape.
The ability to escape explains the seeming paradox of the 1950s when private incomes and wealth grew even though the legacy tax rates of WW II remained in place. Thanks to the magic of non-recourse debt financing, the effective tax rates paid in the 1950s were no higher than they were in the 1980s after Reagan's tax cut. The 1954 Tax Act became the bible of the 1950s whiz kids in Beverly Hills whom I was lucky enough to go to work for in the 1970s and it made their fortunes. (The reference is deliberate: Tex Thornton's Litton Industries offices were just down the block on Little Santa Monica.)
When Jerry Ford, the economic moron who succeeded those other economic morons Johnson and Nixon, signed the 1976 tax reform act, he not only did me out of a job (no more 8-1 write-offs on real estate, oil & gas and movie deals); he also raised the effective tax rates on the wealthy to where they had been in the late 1940s. It produced exactly the same kind of inflation that Truman's vetoes and price freezes had done. The Federal government collects roughly 21% of the national income. The individual income and employment tax share is about 17%. It is rumored that Kevin Hassett's magic calculator at CEA produced a Laffer ziggurat (it is never a curve) that begins at 5% and ends at 30% for all personal incomes; its output was 20% of the national income - 3% more than the current collections. The result was never published because it would be the ruin of the Republican Party.
Integrating Social Security and income taxes would be even worse than Bush's "privatization"; and they would never be able to get it through the Rich's brains that their loss of exemptions and carve-outs would be more than offset by a simple 30% top rate. But, to be fair to the Rich, they know - from long experience that a simple stair-step is a Congressional impossibility. What would Representatives do is they could not offer special rules for wool growers and weavers? Still, as a thought experiment, it is intriguing.
Alex Forshaw writes:
Getting back to Stefan's original post, I don't understand how anybody can take seriously someone who for tight money in 2011-13 who's simultaneously in favor of loose monetary policy today. (Stephen Moore, Shelton, others) You can be for one or the other but not both, unless you 'evolved' to a completely different philosophy… which rarely happens honestly in my observation.
Stefan Jovanovich writes:
Let's go back to RH's point as well. If monetarists think that "money supply" is both the fulcrum and the lever for Archimedesian economics, we taxistas tend to have the same certainty that tax rates move everything. They don't.
For me Ms. Shelton's heresy is the belief that legal tender in any form can be a "store of value". I also find her giving Jefferson and Madison credit for putting the U.S. dollar on "the gold standard" the worst kind of Ron Paul historical fiction. If credit is to be given to Virginia Presidents for fixing the dollar by weight and measure, it has to go to the first and last of the Founders - Washington and Monroe.
Rudolf Hauser writes:
The monetarist point is simply that an excess of money ( the accepted means of exchange and those liquid assets held that are considered reasonable means of quickly obtaining the means of exchange at minimal cost) results in an attempt to dispose of the excess, which initially results in more nominal purchases of other assets and goods and services and subsequently inflation as the sellers of those goods and services realize that the increased production was not really economical. When there is a deficit of such liquidity, the opposite happens. If income and nominal wealth gains go to those who have a low propensity to consume, the increase may mainly be reflected in higher prices of existing asset, both physical and those financial claims behind such assets. If monetary policy is erratic and causing erratic inflation, the increased uncertainty as to the future might deter future real economic growth potential. Aside from that, monetary policy has negligible impact, if any, on real growth potential. Another mechanism is the increase in money driving up prices of financial assets, thereby lowering interest rates. That in turn can shift some purchases of durable goods financed on credit and investments likewise financed on credit to be shifted forward, whereas a deficiency of money can work in the opposite direction. Stefan believes that the central bank can control interest rates. But a central bank can only keep interest rates low when it has created an inflationary situation by continuing to accelerate the rate of monetary growth. When that stops or the public expectations catch up with what is really happening, those interest rate will rise. As the central bank is not the only creator of near forms of money, the demand for money created by the banking system can change for numerous reasons such as opportunity costs, the speed of transaction settlements, inflation expectations, and financial uncertainty. One impact of financial uncertainty is reduced access to quick credit and less confidence in the ability to convert such assets as commercial paper into money that can be used to settle transactions quickly and at minimal cost is diminished. Shifts in the demand for money depend on public desires for the amount of money they wish to hold and are not well understood or necessarily constant.
In contrast the main impact of tax policy is on economic growth potential. There are both temporary shifts as changes and expectation of changes in tax policy can drive income recognition forward or backward and the far more important permanent effects. To the extend producers try to pass on tax increases to consumers, it might have some inflationary impact as industry shifts the tax burden on to consumers, but since the income of consumers is not increased, eventually it should mainly have a real impact on the purchases of goods and services.
Two Duke to be students in med school and law school celebrate their wedding two days before the constructal 3000 is hit.
Appropriately, the constructal theory was invented at Duke by our friend Adrian Bejan: "Dr Adrian Bejan: How Cooling Laptops Led to the Constructal Theory"
Doubtless there is constructal confirmation in this as Dr. Bejan introduced this to us two years ago when the S&P was 2000 and the youngest progeny going to Duke at S&P 3000.
There is also a branching constructal in progeny ending at Duke and never even considered.
.
Calvin Coolidge Speech on the 150th Anniversary of the Declaration of Independence
Along comes a history of tennis from its beginnings in 1870 when Major Walter Wingfield invented and patented it until 1996 shortly before the author's death. The author believes that the upper class is necessary for a good civilization and good tennis. He deplores the growth of pro tennis and modern stadiums especially Flushing Meadow and believes that the quality of the game has declined form the glory days of the 19th century when the twins Renshaw, Doherty and Battersly won 80% of the Wimbledon singles and doubles titles during the first 30 years. Particular mention should be noted of Arthur Wentworth Gore who entered Wimbledon 35 times and won the singles title 3 times and again in 1908 at the age of 40 and won his last singles match there at 55 years.
The author was a sociology professor at Penn who deployed quantitative analysis and his analysis and predictions of the declining level of the game and the declining sportsmanship has proved completely wrong as have most of his analysis. Yet he should have known better because he was number 1 man on the Penn team in 1937 when Tukdeb was at his height.
The book was fascinating to me as many of the tennis players moved over to squash after their tennis career had waned and I knew many of them, and there are more interesting anecdotes and record in this tennis book than any other. Some examples: shortly after tennis's founding Oxford had 66 grass courts and they were all occupied by students. The Doherty brothers won Wimbledon singles and doubles 10 times in the 1900s and probably are the third and fourth best tennis players ever. The Sears family won the US national championships 12 times and Eleonora Sears, their daughter, won the national doubles 6 times. Tilden won a 6 and under championship at the age of 8 (with future national champions entered into it). The Titanic had two two survivors who played Davis Cup for the US Narsi Williams and Karl Behr who played the one and only squash match on the boat before the water reached the tin.
*Baltzwell considers Tilden the best player ever and there are some beautiful anecdotes of how the French 4 horsemen studied his game in the 1920s and then beat him soundly by hitting the ball on the half volley. They were helped in the Davis cup when Coceh was a referee of the Tilden Lacoste game and refused to call a Lacoste shot out in the win for France. The Dwights and Davis and Fred Taylor (the founder of scientific management were the best American players in the 1900s and ruled the game Perezs of the USLTA for 30 years. They lived across the street from each other on Beacon Hill and always wore bachelors button.) The Newport tennis casino was founded by William Bennet after he was thrown out and fought a duel with his would be bride's brother for drunkenness on the wedding day. (to be continued)
Massachusetts abolished slavery during the Revolutionary War.
The Pine Tree was it's naval ensign.
The Revenue Act of 1926 never appears in any historical discussions about what the U.S. did right after the Great War. When Andrew Mellon and Calvin Coolidge succeeded in getting the conventionally-minded Republicans in Congress to adopt this truly "radical" legislation, they established the most successful tax regime in American history. To this day the surcharge rates of the 26 Act remain the most effective soaking of the rich; had the wealthy actually handing over enormous amounts of money to the Treasury while at the same time persuading them to go out and make even more money and pay even more taxes. That is, of course, the reason why it has disappeared from history. To remember it would call into question the central assumptions of almost all modern economic doctrine - that neither money standards nor tax rates and structures matter.
America's entry into the Great War depended on the notion that great nations were built by collective sacrifice. Without that religious assumption - which also drove the push for Prohibition, the Zimmerman Telegram might not have been enough to persuade Congress to vote for mass conscription and nationalization of the railroads. For Americans to take a side among the European powers in their struggle for territory, they had to believe that the Great War was really a sacred Crusade to establish fairness in the world. To an extraordinary extent, that belief carried forward through the 1920 election. Harding was able to secure a modest reduction in tax rates, but his 1921 Revenue Act only removed the excess profits tax and lowered the top rate by 1/5th. But a lowering of the top rate from 73% to 58% did very little to defeat the presumption that the rich should hand over most of their income to the government for the sake of the public good.

1926 changed all that.
The Chair is selling a few things from his private collection. Please check it out and please feel free to share.
I have published a book.
I would say about 44% of it I learned from spec-list readings, even before I joined the list.
Apply the code speclist to get the e version here: $SPY High Probability Trading Strategies
And if you insist for a paper back here it is on amazon and make me rich!
In Belgium right now. BNP Paribas Fortis will pay you 0.11% - 0.01% for interest and 0.10% for loyalty –on a savings account in Euros. For a U.S. dollar savings account Bank of America offers 0.03%. From the point of view of "the middle class" (sic) with money, thrift has been quantitatively loosened out of existence.
These days I find I will do almost anything to avoid getting down to the necessary paperwork of selling our last operating business or the much promised scribbling of fiction.
The Report can be summarized as follows (Caution: I have already seen abbreviated versions of this kind of remark actually attributed to ranchers living in Wyoming and Montana):
"Mr. Trump did not steal any cattle, and there is no evidence that he conspired with anyone else to steal cattle. In fact, there is no evidence of any cattle having actually been stolen. Nevertheless, under the new Federal presumption rules for guilt and innocence, we Special Prosecutors are convinced that the President is obviously guilty of trying to resist being hanged for it; and we only wish we had jurisdiction to provide the rope."
The Best Books by Adventurers recommended by Alastair Humphreys
Alastair Humphreys is a British adventurer, author and blogger. He spent over 4 years cycling round the world, a journey of 46,000 miles through 60 countries and 5 continents. More recently Alastair has walked across southern India, rowed across the Atlantic Ocean, run six marathons through the Sahara desert, completed a crossing of Iceland, busked through Spain and participated in an expedition in the Arctic, close to the magnetic North Pole. He has trekked 1000 miles across the Empty Quarter desert and 120 miles round the M25—one of his pioneering microadventures. He was named as one of National Geographic's Adventurers of the Year for 2012.

The best books on Victorian Adventures (though the selections may seem to stray) recommended by Stephen Evans
The Best Travel Books recommended by Paul Theroux

The best books on India, Ancient and Modern recommended by William Dalrymple
The award-winning writer selects five books on India and says that the Mahabharata, eight times the length of the Bible, is one of the great works of literature of mankind - and every bit as good as it's made out to be.
Flew from San Francisco to Charlotte last week —at SFO there was a Yoga area, meditation room and a Penelope of signs offering wide variety of gluten free, organic, plant based, vegan dining choices.
In Charlotte I was greeted with signs for the NASCAR Bar, Ribs and Southern Fried Chicken, nobody there looked "cool", they did look much less self-absorbed.
Happy flying to all.
Admin writes:
Much less self absorbed to think of animals that are slaughtered for a throwaway meal and be vegan or plant based in order to reduce the amount of totally unnecessary violence to innocent beings–simply by choosing a great tasting plant based meal. Picture is the most non graphic slaughterhouse image I could find.
Mary Meeker's annual slide deck here!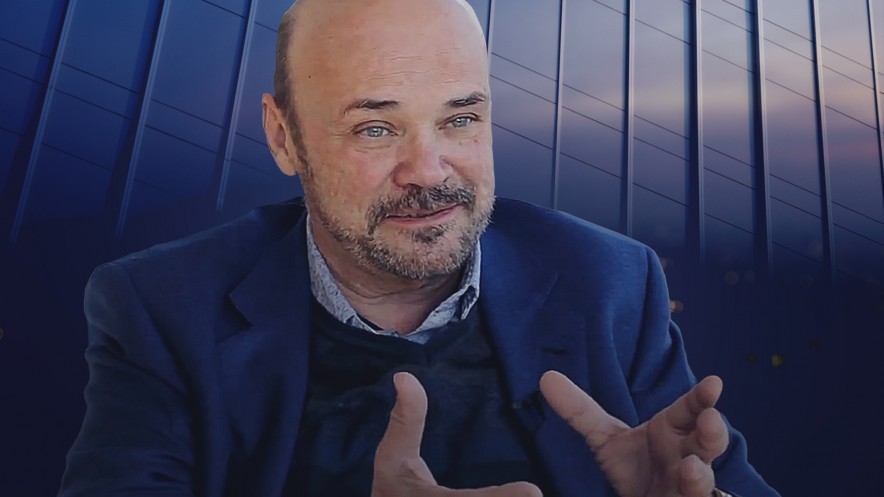 "The worst thing you could do is judge the world by what you believe. Everyone will act only on their own reasoning and belief system." -Martin Armstrong
Craig Feldspar writes:
A belief system provides an operating metric, which, we all need, and which if adequate enough (it damn-well better be) can help you navigate. Absent knowledge of the specifics of a data point, a man is restricted to generalizations from the distribution of which the data point is drawn.
The problem with operating metrics is that they do not capture the complexity of reality. "In which direction does the Dardanelles flow?" The question itself, a reduction of reality to the point of uselessness.
The markets take money from the impatient and give to the patient.
Ralph Vince writes:
There are plenty of mega-institutions whose horizon is longer than the human life expectancy.
They are plenty patient.
They're just slow, and adding into market drops must be done by committee. An individual, with adequate grit and nerve, can take advantage of that.
We live in an era of incredible fear. The multiples on stocks are further evidence of that - the world staggering around as though recovering from a good bonk in the head, the periods, roughly, 2001Q3 - 2016Q3, by many metrics worse than the Great Depression.
There's SO MUCH FUEL out there.
Russ Sears adds:
While I will agree that there are many institutions that should have an infinite time horizon they are run by humans that have a finite political power over them. And generally the more politically charged the leaders must be, the shorter the patience shown.
Ralph Vince writes:

Russ, yes, in the West.
But some Middle Eastern SWFs have no such pressure–one's "position" determined at birth, the possibility of screwing up diminished via indexing.
Stefan Jovanovich writes:
NASRA says their members collect 2,850 billion dollars annually in state employer and employee contributions. That averages out to 7.8 billion daily, not 750.
Dr. Morton, a Hartford dentist, developed the first practical use of anaesthesis and went to Dr. Warren who is generally classified as the first man of Harvard Medical schools having founded Mass General and Brigham…but he was quick to lead a chorus of "Bah Humbugs" for Dr. Morton when he presented the discovery at a round at Harvard medical. But 5 years later he amputated a leg and Dr. Warren cried knowing that he had been all wrong in opposing this life saving technique: "this isn't humbug" he said and cried.
There is a popular new baseball book.
It is making the internet rounds.
It mentions updated and enhanced data analysis techniques.
Excerpts discussing weighted baseballs looked interesting.
Perhaps there are applications to other sports and skilled endeavors.
Leg weights were brought to mind.
Archives
Resources & Links
Search