Quoting Anatoly Veltman:
DB 90% off its record doesn't scare me. I'd buy that before any lottery ticket in the world. But back to EUR/CHF's first touch of 1.2000 since SNB had refused to prop that Maginot line January 2015–this is a market significant event.
about CHF: (I have been wrong before – more often than right.) But I think the SNB wants a weaker franc (e.g =eurchf goes up). So they will love the eurchf up here–the same on all the other CHF-crosses.
The break in 2015 was a failure of their intervention.
On the other hand, there is the chair's round number phenomena. I don't know how to play this.

about DB: The DeutscheBank chart is scary to me, because:
- I think investors can not value the bank.
- by now other EU countries have more successfully managed their failing banks (like Italy)
- I think some sort of strategy of betting for time is going on in Germany
- this strategy seems to fail, because the stock does not participate in the recovery in EuroLand or the world.
- some might bet on a bailout
- there is a strong anti-capitalistic sentiment in Germany and any bailout will trigger one more annoying socialist debate – hence the betting on time (by the government)
The chart attached is the ratio DB(in USD) vs SP500 financials (via XLF).
The chair wrote about the movie "The Death of Stalin".
I watched it the first time, as a comedy, and did not like it. I found it is not funny. I watched it a second time as a drama/documentary–and now it is an excellent movie to me.
Another book about Russia, that recently impressed me a lot is Former People: The Final Days of the Russian Aristocracy by Douglas Smith.I don't know if this book was introduced to the site before.
The background about Lenin resonated the most with me. An entitled aristocrat started out to better the world and killed millions in the process.I think this happened multiple times in history.
From google-books:
Former People - Epic in scope, precise in detail, and heart-breaking in its human drama, Former People is the first book to recount the history of the aristocracy caught up in the maelstrom of the Bolshevik Revolution and the creation of Stalin's Russia. Filled with chilling tales of looted palaces and burning estates, of desperate flights in the night from marauding peasants and Red Army soldiers, of imprisonment, exile, and execution, it is the story of how a centuries'-old elite, famous for its glittering wealth, its service to the Tsar and Empire, and its promotion of the arts and culture, was dispossessed and destroyed along with the rest of old Russia
I met someone who invests by heavy construction company activity. He claims that heavy construction leads a rise in certain commodities as well as the general market, and that the top companies he monitors establish a rough lead time for investment. It would seem easy to identify the top ten companies online and chart their activity vs. specific commodities and the general market to see if it's true.
Chart of USPS annual mail volume from the USPS website.
Carder Dimitroff writes:
I'm wondering if it makes sense to sell US Postal System assets.
anonymous comments:
There are basically three different theories on what to do with the post office.
Theory 1: The post office is dying. The solution lies in free markets which means privatizing it which may or may not mean ultimately the sale of many of its assets and properties.
Theory 2: Yes first class mail is dying, but package delivery is increasing. We can't privatize the post office because nobody will ever be able to put together this package of assets/distribution again. The post office just needs to re-purpose it's assets the way it has already started to do and get into same day package delivery. This of course is supported by the postal union and its political allies.
Theory 3: (This was once the position of the postal union, and is now relegated to weird, out of touch leftists): The postal union is an American institution that connects us all into a society. Yes, you don't know anybody who hangs out at the post office, but believe me, if we close a lot of post offices it will devastate small communities where people hang out at the post office. Again, you don't know anybody who hangs out at the post office, but millions of people do.
It's an interesting debate between theories 1 and 2, but unfortunately the debate is always mixed up with a bunch of people lobbing Theory 3 stuff into the conversation.
anonymous adds:
New Zealand's experience: "history of new zealand post".
Why MC Rove's way ahead of the curve prediction that the "automation is going to take all of our jobs" theory was not correct:
"Why Isn't Automation Creating Unemployment"
Stefan Jovanovich writes:
Consider the source: a law school in Boston.
"In the more distant future, the story might be quite different and service sector jobs might experience the kind of declines we now see in manufacturing."
1. Manufacturing employment in the U.S. is actually increasing because 3-D printing and other new forging and fabricating technologies are reviving job shops.
2. "Service" sector jobs are already declining. The big employers now are the box stores - Wal-Mart, Lowes and Home Depot to name a few, medical care, and "education". The box stores and other retailers have already seen peak employment. The non-profitistas come next.
The use of deception by the US in the missile strike on Syria where they sent destroyers to the Mediterranean and had the Syrians thinking the missile strikes would come from there but in actuality they came from 3 other directions was similar to the market deceptions where they have a market that is usually associated with a move like bonds down which usually is associated with S&P up but then S&P tanks as it did on February 5th.
Anatoly Veltman writes:
Interesting. Does anyone have good number: were 70% of Tomahawks shot down, or only 30%?
Stefan Jovanovich replies:
There are no "reliable" sources for such matters, but it is usually wisest to take the military reports first as "data".
As the report notes, the attack came from US Air Force bombers, Navy ships and a Marine electronic warfare suppression support aircraft. It is also careful to specify that there was no intrusion into "Syrian" air space by any plane. Only the munitions "invaded".
The reported "feint" is mostly Washington Post nonsense. The attacks came from every point of the compass except North. (Theoretically, the U.S. destroyers in the Black Sea - the Carney and Ross - could have launched their missiles; but that would have been a direct provocation of Turkey and Russia.) The French frigate and the British Virginia class submarine fired their missiles from the Mediterranean. The American attacks came from the Red Sea and the Persian/Arabian Gulf. The Syrian AA capacities, which are entirely Russian, were limited.
What I find notable is that this was very careful gunboat diplomacy on both sides. The Americans, French and British clearly warned the Russians and Syrians that there would be an attack; the buildings and their surrounding areas had been completely evacuated. The Russians, in turn, were careful to keep S-400 systems turned on but they did not launch their ground-to-air missiles while the attacks were underway.
Anatoly Veltman writes:
Wow. Stefan's opinion, although carefully qualified, tends toward 0% (?) Russian Minister claims 71%.
Stefan Jovanovich responds:
The truth is always the first casualty. My initial report had the British attack coming from a Virginia class submarine in the Med. Right weapon, wrong country. The sub was the U.S.S. John Warner.
The British Forces net has a detailed report of the weapons used.
Here is the report from TASS.
The Russian report says that the defensive weapons used were the S-125, S-200, Buk, Kvadrat and Osa air defense systems. The Pentagon referenced the S-400. The differences among these weapons is considerable.
The S-125 was introduced by the Soviets in 1961.
The S-200 also dates from the Cold War but is still in active service - hence, the Wikipedia page. The Syrian inventory dates from the 1980s.
The Buk, Kvadrat (Kub), and Osa are of a slightly more recent vintage; but none would be called "modern".
The question to be asked: Why would the Russians omit any mention of the S-400 when the Americans had identified it? The S-400 is the one system that is not a worked-over antique.
It appears New Jersey's governor will sign a bill subsidizing the state's nuclear power plants:
"One bill would provide two Public Service Enterprise Group nuclear power plants with subsidies costing ratepayers about $300 million per year."
While friends at American Nuclear Society and Nuclear Energy Institute may be celebrating, those invested in the power markets may have a different view.
The issue is "market response." When a state pays an owner to run their plant independent of regional market signals, the owner will run his plant. In fact, the owner will happily run their plant when their production costs fall below market prices.
That's fine for the nuclear plant. It's not fine for other participants. When large assets ignore market signals and continue to produce, market-clearing prices for everyone crashes. The nuclear owners win, other producers lose. Those other producers include coal, natural gas, oil, hydro, wind, solar, and storage.
FWIW: Consumers win with lower energy costs (yes, they could get some of their $300 million back). State and local governments win with SIP programs and tax bases.
The power market may adjust bids in the attempt to offset state subsidies. While adjustments help, they would not address the behavior.
This is not a new problem. In US, EU, and other deregulated power markets, nuclear plants frequently ignore market signals. When they do, market-clearing prices frequently cross $0.00. With added incentives to "must-run", zero-priced energy may appear more frequently.
To be candid, I'm being a bit ornery. I believe it's in the nation's best interests to keep existing nuclear plants running. For free-market proponents, there are no perfect solutions. For New Jersey (and Illinois and New York), this is one of the policymakers' least bad options.
IMO, there's another choice. It relies on markets. It would reside at the wholesale level (multi-state). The grid could offer a two-tier pricing system for capacity. One tier would be for baseload plants, which would capture nuclear, large coal, large hydro, and large natural gas. The other would be for non-base load plants, which would include small gas, oil, small hydro, wind, and solar.
P. Allen Smith, a fellow alum from my undergraduate days, produced this informative segment for his PBS show. It's about the Memphis Cotton Exchange Museum, and has good shots of the exchange trading floor and the big board. There are some very nice historical pictures of the floor during it's heyday.
In the last few days one of the economic talking heads commented on how he has "not seen volatility like this since" sometime in the past. I forget whether the former time was 1998 or 2008, but it doesn't matter, as there are many periods in the past with greater volatility.
My quick look at past volatility consists solely of looking at the height and duration of VIX in earlier periods. I took the standard measure (VIX) because of its relatively universal acceptance. I could use some of my own measures, but not without the risk of being flamed for subjectivity, despite the fact that they compare with VIX on a relative basis.
Question: Is there something I am missing? Is there some measure of vol that I am unaware of? Could the high volatility simply refer to the gentleman's equity balance? Could this simply be an effort to gain a headline, i.e. fake news? Any thoughts?
Gibbons Burke writes:
The VIX seems skewed to being more sensitive to downside volatility and not so much to upside volatility, and it is based on one instrument: the S&P 500 index calls and puts and their ability to speak to the volatility of the underlying index.
The standard Historical volatility calculation of the same underlying instrument used as the input for option pricing models is somewhat more flexible in that it can be applied to any instrument since all it requires is daily closing prices, and the S&P 500 retroactively before the VIX was created.
The two measures, VIX and SPX historical volatility correlate closely—and most interesting is when they depart from that correlation, which shows that the options market is anticipating something which has not shown up in the movement of the underlying. You know all this of course, and have developed some very interesting work on options and their open interest already as it relates to the underlying, no?
In technical analysis realms, average range, and Wells Wilder's Average True Range (which considers the previous day's close as part of the day's range if it is above or below the high or low of the day, which captures post-close volatility and gap moves) has been used as a volatility measure for input into risk allocation components in trading systems, and as breakout bands for trading systems like one made famous by Larry Williams and others like Steve Notis.
A newer volatility measure which came out of chaos theory ideas when they became popular measures the total range (or true range) over some n-period window of previous market activity, and measures the sum of all the individual period ranges (or true ranges) as a ratio. Two instances of this volatility measure are Adam White's VHF index (vertical-horizontal f-something) and CTA Ed Dreiss' Choppiness Index. Both are solid conceptually, easy to calculate, and are already implemented in many systems.
anonymous writes:
For the S&P, here is the mean daily High-Low range as a % of the Open, for each year since 1962:
year / mean daily H-L as % of Open
2018 - 1.44%
2017 - 0.51%
2016 - 0.95%
2015 - 1.10%
2014 - 0.86%
2013 - 0.85%
2012 - 1.06%
2011 - 1.62%
2010 - 1.36%
2009 - 2.00%
2008 - 2.74%
2007 - 1.17%
2006 - 0.85%
2005 - 0.88%
2004 - 0.95%
2003 - 1.41%
2002 - 2.08%
2001 - 1.75%
2000 - 1.84%
1999 - 1.54%
1998 - 1.58%
1997 - 1.42%
1996 - 1.01%
1995 - 0.72%
1994 - 0.82%
1993 - 0.71%
1992 - 0.82%
1991 - 1.11%
1990 - 1.31%
1989 - 0.95%
1988 - 1.22%
1987 - 1.77%
1986 - 1.12%
1985 - 0.79%
1984 - 1.00%
1983 - 1.01%
1982 - 1.60%
1981 - 2.03%
1980 - 2.21%
1979 - 1.55%
1978 - 1.60%
1977 - 1.37%
1976 - 1.60%
1975 - 2.16%
1974 - 2.58%
1973 - 2.06%
1972 - 1.53%
1971 - 1.54%
1970 - 2.09%
1969 - 1.74%
1968 - 1.78%
1967 - 1.62%
1966 - 1.77%
1965 - 1.26%
1964 - 1.16%
1963 - 1.26%
1962 - 1.73%
Sushil Kedia writes:
Depending on where one is in the market food chain there are different versions of what is noise and what is tradeable information content.
So a simple and effective & consistent to calculate the value of volatility for oneself is to objectively write down what is the minimum movement size below which you dont act. For a HFT robot it could be every tick & for "markets cannot be timed behemoths collecting only other people's money, a.k.a. long only passive funds" it could be 5%. Whatever it be define your sensitivity and lets call it your sensitivity unit move.
Then each occurence of a move of a unit size is counted — as in counting by toes or a computer programme over any observed length of data. Count the absolute vaues of the Unit sensitivity. Divide the net change over the same length of data with the sum of absolute values of unit sensitivities observed.
A straight line move would thus give you zero volatility or noise and a perfectly tradeable information content. If however over the observed length of data, on the other hand, net change is zero then there is only noise.
I remember, many years ago Bill & few others had discussed here how Point & Figure method from the university of mumbo jumbo is an approach that is very similar to this thinking and a fantastic way to separate signal and noise relevant to each as per their forebearance within the food chain.
Pardon my links but this is pretty interesting conversation between Elroy Dimson and Meb Faber.
The other day, I wrote/postulated the equation:
MTM Impact of Long Ins - MTM impact of short Ins = = - (Opportunity Impact of Outs + Opportunity Impact of Virgins)
(details here)
Transposing this symbology:
<=> MTM Impact of Long Ins + (Opportunity Impact of Outs + Opportunity Impact of Virgins) = MTM impact of short Ins
Interesting perspective comes by:
Given that the present moment monetary value of gains and losses made by long and shorts must be equal in value, the insertion of Opportunity cost (which has infinite degrees of freedom for value of time) in this equation is more a logical symbolism than any arithmetical thing (which is only derivable by focusing on the present moment).
If markets are falling & the shorts are gaining, it is not only the suffering of the existing longs but a much larger mass of the Virgins is stacked in along with the Outs to fight with the Longs in their war with the shorts!
If markets are rising however, the self fulfilling prophecy of trend-following works much more given financial markets follow the economics of giffen goods (ownership is the utility, there is no physical use of the financial asset).
In simpler language what it implies to this back-bencher in the class of counting is that its not tough to visualize a mirrored convexity working in the markets. The present moment, defined in terms of change in prices, is where the Outs and Virgins appear to have the minima. But either which ways the price changes, the Outs and the Virgins are on the side of the longs!
The short seller is the loneliest animal in the food chain of the market wilds (you can see him here). He is not lonely only in the long run due to the drift, but at each change of the tick!
We are at a point where MA 50 day is crossing down the 100 MA…
Sure, we are in a low, and maybe we will see a bounce to retest higher values, but the point is, use this rebound to lighten up, thanking God for giving us new highs from which to sell, or are you really aiming for new highs ?
What should push the markets to new highs in your point of view? Better express it now than later…
Adam Grimes writes:
Is there any statistical edge to the 50 day MA crossing the 100 day? This is something that is easily testable, and if you have tested it and found no edge (beyond the baseline drift, of course)… then the only reason to be talking about it now is that we must be convinced "this time is different" and it matters this time, right?
If so, why?
Unless there are good answer to those questions, isn't all discussion of moving average crosses just noise?
There's a new game in town. It's called Stockpile, an app/brokerage that allows one to buy fractional shares of stocks in price increments online. They also offer gift cards at places like Target where one can buy fractional shares of every stock on the S&P 500 and many ETF's etc. One can buy the gift card, open the account, and redeem it for a partial share. It was very disconcerting on so many levels to see a rack of gift cards of partial shares…at a Target. At $0.99 per trade, it's very expensive considering it's almost a buck for a partial share. Still, the millennials will love it. Stockpile's website is here. Here's a very good Youtube of Jim Cramer discussing Stockpile with the founder. Here's what the rack of gift cards looked like.
Nice interview with Dimson:
Episode #100: Elroy Dimson, "High Valuations Don't Necessarily Mean That We're Going To See Asset Prices Collapse"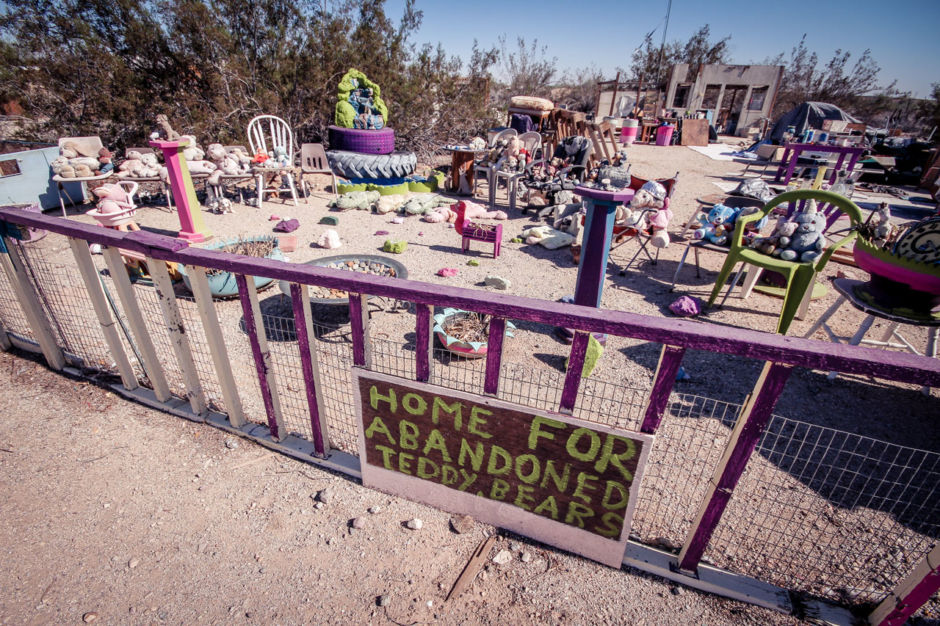 I've been busy at Slab City. The three year era of rental cars expired when I pulled my old Ford Contour out of mothballs and it promptly blew a head-gasket. So I'm riding a Honda 185 motorcycle that is fun. I put a sidecar on it that fell off, so I'm looking at the world again between the grips of the Honda. I've been sleeping in a shipping container on the rim of the Walmart wash where a couple people were found in a public display like the Tarot Hanging Man card. Slab City has changed dramatically in the past two years since DailySpeculations began printing some of the Slab series that are accumulating into a book. The surprise is the power of the press that has catalyzed the shift. There has been a tremendous influx of travelers, weirdos, and anarchists who used digital devices to research 'Free places in USA' for which there is a preponderance on this town. They are marijuana smokers down to the last man and woman, supplanting the methamphetamine population. The cultural impact is vivid: Marijuana, just legalized in California, is basically a sedative, whereas methamphetamine is a stimulant. The town has become safe and boring to and because of this author. I'm going to get on the motorcycle and drive south to San Felipe, Baja to finish the book, and then look toward new horizons.
I have a cold and so not much energy for anything other than watching tv. I'm catching up on Michael Woods' show about China, and in episode three there is an incredible story about the siege of Kaifeng and the destruction of one of the dynasties in the early 1100s by northern invaders (vid cued up to that point). If you watch it, be sure to get to the poem that is read, "On the Defeat of the Nation" by Li Qingzhao.
I can't find an online version of that specific poem by Li Qingzhao, but I did find this group of translations of some of her other poetry, and there is some really striking stuff with such a clear voice from nine centuries ago:
A sample:
Last night, dead drunk, I dawdled
While undoing my coiffure,
And fell asleep with a sprig of
Faded plum blossom in my hair.
The fumes of wine gone,
I was woken out of my spring sleep
By the pungent smell of the petals,
And my sweet dream of far-off love
Was broken beyond recall.
Now all voices are hushed.
The moon lingers and softly spreads her beams
Over the unfurled kingfisher-green curtain.
Still, I twist the fallen petals,
I crumple them for their lingering fragrance,
I try to recapture a delicious moment.
Leo Jia writes:
In Turkey today, it is illegal trying to inquire about one's ethnicity. The country stands by a slogan that it is one country, one race, and one religion. I bet they learned the tactics from China just about 2000 years ago when all the country men were termed the Han.
Speaking about Chinese poems, I always wondered in what dialects they were chanted. Obviously not in the mandarin as we know it today, because it's been only widely spoken for less than a century even though it was used mostly in the royal courts as early as the Qing Dynasty some 300 years ago.
But anyhow, due to the nature of the Chinese language being based predominantly more on writing than speaking, it's very hard for a listener to fully understand the chant of a poem, mostly tersely phrased. One just can not easily guess which actual character (which defines the meaning) of a particular sound (which can mean many things) is used.
The book The Evolution of Everything is a hard-hitting and informative analysis of how unplanned activity in every field has led to greatness.
There are numerous eye opening facts in the book in the field of the economy, government, religion, science and the arts.
The market is shown to be Darwinian, and Smithism and Darwinism are shown to be complimentary forces in every field you can think of.
The moment a tick changes, at that moment parties that transacted on the prior tick "experience" a zero sum game. If the same parties only continue to transact with each other with every further change of tick it remains a zero sum game.
However, soon as the "pool" of competing players changes in the pit, either by someone closing out all outstanding positions for whatever reasons and stepping aside or any new players entering the pit, the game changes. It creates a very interesting web of potential ways to lay out the game in a mathematical sense. This remains true for any further longer / larger time frames. Lets focus on this part.
The gains or losses made, lets call it impact for ease of language, by existing players is shared now with the new ones. But not only MTM impact that can be measured only at the present moment, this ultra sophisticated "game" must account for Opportunity gains / Opportunity losses or the Opportunity impact also.
The zero sum game can still be visualized as zero sum where the sum of all MTM Impact + Opportunity Impact = 0.
MTM or the present moment impact is simple and lets leave it aside. The real juice is this Opportunity Impact construct. Before we enter this labyrinth let us first choose to do a post mortem of those who left the game. Lets use the term "Out" for those who are out of the game. Lets use the word "In" for those who remain in the game up to any point of time.
The Out have taken an MTM Impact and gone! Right? No Opportunity Impact taken by them? Well if I sold out a position at 100 and became an Out, and the price becomes 125 in a year have I incurred an Opportunity Impact of 25? I have, since if i came back into the game a year down the line I would be shelling out 25 dollars more. Same way if price went down to 75 in a year I have an Opportunity gain impact of 25.
This is what makes the market appear like a variable sum game.
Things get a little more interesting and more realistic when we introduce one more final variable, Those Not yet In the game whom lets call for this note, whom we can say name as the Virgins. so for any stock, any contract, any investible or tradeable entity this world produces three types of Players: Ins, Outs, Virgins.
For an easier visualization lets assume we are only evaluating the game of playing the long term drift.
So the MTM Impact of Ins = -(Opportunity Impact of Outs + Opportunity Impact of Virgins)
This equation above is an over simplification and displays only a long only deliverables only contract. If we add the derivatives layer the left side of the equation will have instead:
MTM Impact of Long Ins - MTM impact of short Ins = = - (Opportunity Impact of Outs + Opportunity Impact of Virgins)
Finally if we will allow minds to now wander along a constantly fluctuating market that has the drift or some markets that are bereft of it, different time horizons, different risk-return optimal curve seeking individuals, different tax & liquidity constraints apart from the decisively different placements within the food chain causing differences in information seeking, processing and actionability skills the market can still be described as a zero sum game in terms of the net value of all actions taken, not taken, exposures taken, not taken, different skills, abilities, compulsions to be zero.
Obviously then such a zero is a philosophically provable construct that:
a) Skill pays in markets,
b) As much as luck might pay
c) No one is in a real sense out of the markets. Those without an exposure have a notionally negative exposure to markets! They are the one's who will get lured at some point.
d) Apart from maximising the number of hands feeling that they have a bad game, the tape is likely moving in ways to minimize the number of Virgins of markets left in this world, I surmise.
d) MTM is a game of money management (LHS) which derives its value from the Inability of all those who are not managing their emotions well (RHS)
e) Whether the universal prevalence of deception as an evolutionary tool pervading the markets or the flexions or the skilled they all are part of the grand design of the market mistress who indeed plays a zero sum game on N dimensions, not on a unidimensional game of just MTM.
f) As much as this is true in life that no one wants to die a virgin, the markets have achieved a constructal to fulfill this idea in the context. This is where the deception, the flexionic matrix works most silently.
anonymous adds:
It is not a zero sum game. True value and wealth are being created in large part due to the liquidity and capital created in the capital markets. As the the prices rise, wealth is created out of thin air, out of confidence, out of technological advances, out of new ideas, out of new people, out of new people participating in the global economy.
I ordered fifty books of Narrative Press from Amazon that arrived last week.
The postmaster remarked it was fortunate that I brought a big bag, and I rode the motorcycle lopsided to my camp.
The first book The Oregon Trail: Adventures on the Prairie in the 1840s by Francis Parkman is easily the best account of pioneers of the hundred I've read.
It's a cliche to say Parkman put me there, but he did, ready to trade in my motorcycle.
It appears many American media are worried that the US will lose the trade war against China. That sounds very cowardly. The trade war will hurt parts of the American economy, but how can it lose? For every $1 America sells to China, it buys $4 from China. So China's loss will be at least 4:1 vs America's if the trade war goes into full motion. Plus, a few of the big imports by China, like soybean and Boeing, are irreplaceable. Other things like the semiconductors are critically needed by Chinese economy. So China doesn't really have a lot of weapons.
Any other opinions?
Stefan Jovanovich writes:
Trade wars helped build the United States. So it should hardly be surprising that the people most dedicated to tearing the country down are hysterical at the prospect that county may be having another one.
Stef Estebiza writes:
America has already lost.
You have decided to invest in China/Asia rather than in your population. I would not see it only at the "trade war" level. Globalization has allowed you to ignore internal problems, your population, to focus on foreign profits. The structural problems are the same worsening. Either you decide to reduce your earnings by investing in your own home but by recovering structural problems, your population…or you will have to keep it.
Unbelievable watching the children, the students who survived the massacre in the streets demonstrate against the weapons without the support of the American political parties. It speaks volumes about the real situation of America.
If there's one thing you really have to worry about losing, it's your population…that you've already lost for the interest of a few.
Here in Italy we rejected right and left, the major political parties. There are two major parties in the government, both as out of the popular discontent. If Americans wake up and form a third party (your constitution permitting) you can put Republicans and Democrats in mothballs.
Then either raise your population from poverty, put back a little balance in the system, or they will show you the green mice.
Stefan Jovanovich writes:
"America" has not invested in China/Asia. Even our war spending kept most of the money here on-shore. (I can remember lobbying to abolish the draft in 1971 after I got out of the Navy and running up against all the Congressmen whose districts were prospering from the war orders.)
When I wrote that trade wars helped build America, I was not being facetious. The times when the United States has been a taker in foreign exchange have been the times when the country's population and wealth have grown. Whenever the U.S. has been "protectionist" - i.e. let people and money come here freely but charged goods and services an admission fee, the place has boomed. Whenever "prudence" - i.e. worries about paying off the debt - and "internationalism" - i.e. let's become allies with the French, British, etc., etc. - has guided Congress, we have "lost", as Stef puts it.
We certainly lose whenever "policy" takes hold and questions of "structural" reform become more important than the common sense that even Congress accepted before our best and brightest all went to graduate school - don't let people come to the country with diseases or criminal connections and choose: (a) free trade for goods and services and no immigration OR (b) open immigration and tariffs. Most of the time the political majority chose (b). They are doing so again right now.
Is the S&P 500 falling because the Chinese wont let American companies profit as much? If this is the reason, why are the US Treasuries not falling? Can America become a safer and better economy (which is what rising Treasuries should mean) while American corporations are going to lose money or make less money?
Or are we being fooled by the tape to imagine that as the Chinese make more money they will buy even more of the US Treasuries? Aah so Ms. Market is trying telling us the Chinese are such fools they will buy more of safe assets in America while negatively impacting America's riskier assets with a long term drift due to the power of compounding the re-investment in growth?
A risk off kind of emotional feeling more than any rationale? Ok so in emotions everything seems as valid. Hmm.
First first of month decline of over 2% in 30 months (SPY)
So hobbling down on all fours motivated by the waves and the counts that I am used to looking at from the old university of mumbo jumbo.
Wondering what the erudite quants are seeing at this hour….
A cane it out moment? At some points surely all religions are unanimous. Is this that moment?
"The Death of Stalin" is a poignant sensitive movie that is well worth seeing.
Here is a good review.
I have just read Nock's Mr. Jefferson and never was there a more gifted and dedicated man of politics, he died bankrupt and went around all of Europe while he was ambassador to Paris trying out and improving every mechanical invention of the day. Much insight concerning the egotistical Federalist Hamilton is given.
Here's a pdf copy of "The Ultimate Trading Guide" by John Hill, George Pruitt and Lundy Hill. The Senator writes glowingly about this guide in the recommendations. This is a very recent book (not 100 years old) so I haven't had a chance to read it yet. I thought that sharing this would be of benefit to some.
Joseph de la Vega was a very successful Jewish merchant, speculator, philanthropist, and poet. In 1688, he wrote "Confusion of Confusions," which is one of the very first books on the subject of speculation. A great takeaway from the book was his 4 fundamental rules of speculating in shares.
His rules:
(from Wikipedia)
1. The first rule in speculation is: Never advise anyone to buy or sell shares. Where guessing correctly is a form of witchcraft, counsel cannot be put on airs.
2. The second rule: Accept both your profits and regrets. It is best to seize what comes to hand when it comes, and not expect that your good fortune and the favorable circumstances will last.
3. The third rule: Profit in the share market is goblin treasure: at one moment, it is carbuncles, the next it is coal; one moment diamonds, and the next pebbles. Sometimes, they are the tears that Aurora leaves on the sweet morning's grass, at other times, they are just tears.
4. The fourth rule: He who wishes to become rich from this game must have both money and patience.
This is a great add to your collection.
Here's the book.
Sobering article: "The Rise and Fall of the American Farmer"
Stefan Jovanovich writes:
As Tennessee Williams' best line from Camino Real puts it, "you can file this under C - for crap".
"As early as the 1830s, American cash crops had arrived as a powerful force in international markets."
American grain exports had a brief honeymoon during the Crimean War. As soon as that ended, imports from Russian resumed; and the U.S. exports collapsed. Before the Civil War any surplus produced by the U.S. "farmer" (sic) went to the internal market; and that was slow to develop. Chicago did not develop its first trading exchange for grain until 1848; the second active market - in New York - only developed because of the demand from the Union armies and it waited until the second year of the war to open. The international trade in grain came after the war; Kansas City opened its exchange in 1869, Duluth in 1870 and then Minneapolis in 1881.
"By the time the Civil War began, US imports were so pivotal to European economic stability that Britain and France considered the possibility of sacrificing decades of moralistic opposition to slavery and openly intervening on behalf of the slaveholding confederacy. King Cotton was responsible for the existence of millions of European jobs at the time, especially in the industrial sector."
There were no "decades of moralistic" opposition to slavery in France; the French looked to the Confederacy to join them in turning Mexico into a latifundia. Britain's policy towards the U.S. was determined entirely by their calculations of how much of a threat the Union armies would be to Canada. If the Confederacy had a chance to win quickly, then support for them would - theoretically - help protect Canada. (Some wiser heads suggested that it might, in fact, do the opposite; that, having lost the South, the North would do its best to compensate by swallowing Ontario and Quebec and the plains provinces.
Cotton had been King, but the Confederates had terrible timing. The textile business in the Midlands suffered a collapse in 1861/2; merchants there were selling their raw cotton inventories to the New England mills, which were busy handling war orders - not just for uniforms but for gun cotton. Grant, who understood these things, was furious with his father and the Jews who had the monopoly on cotton broking in the South because they were selling the contraband to American buyers, not European ones. By the time textile manufacturing revived in Britain (and France and Germany) the American blockade had taken hold; and the Europeans had found other sources for their fiber - in Egypt and India.
I've been doing a lot of back country skiing and ski mountaineering these past few years. Each day the avalanche forecasters put out an advisory with colors: green for low, yellow for moderate, red for high. This is kind of like the DS calendar in a way. But when you get into the field there are several different areas of focus for decision making a route finding. There are the big mountains, their aspect and shape. Typically we climb up a ridge because nothing can fall down on you as you are at the high point of the local terrain. But within the bigger picture there is what mountaineers call micro terrain. Even on a safe day, a small cliff can kill you or cause severe injury. People fall into tree wells and die. We always look for the safe route up and down. Always look for an exit strategy, a 'zone of safety'. We nibble into big terrain bit by bit, never committing all the way. We test, both the big picture, and the little using techniques such as avalanche pits to test snow, ski pole pokes, ski cuts. Always gathering information during the day, ready to pull back if the micro terrain does not look good. We are always ready to, and often do, turn around.
I've been pondering this for years in markets. Even in a bull market, a micro down draft can cause havoc with a trade. Within an up day, there are down legs. These, both in markets, and in skiing are some of the hardest to see, understand and get a handle on and can be the difference between a great day and some severe problems.
The main key is to survive. Make every trip a round trip. Returning home is not optional.
We sit very close to an uptrend line of 35 years in the prices of the US 10 year Year Treasury (TY).
What does it signify?
a) A new world order is coming, with a breakdown below this line, keeping aside for a moment whatever the word trend is not supposed to be and thus its line?
b) Why has this drift persisted so long on the TY? What is not changed for this persistence to continue?
c) What can change to break down this persistence. Yes, let's not call it a trend line, but just a persistence.
An easy monthly chart shows it here.
Anatoly Veltman writes:
Btw, your chart data (which may be all that Chicago futures ever traded) doesn't go back far enough in actual 10y treasury's history, and thus it misses the actual chart's record low. Proper historical data will show your trendline already "broken". Not that such "break" vs "not break" makes any difference in my book.
35y was way too long to go one way. Some listers, incl. Jeff, Rocky, and possibly more, were not in agreement with me when yields were dancing around their terminal lows. I guess your concept of "drift" was appealing to them. Never to me. Again, 35y is plenty enough. I see no reason to keep pushing it, counting on "drift".
Steven Ellison writes:
A plausible reason for the trend of the last 35 years was the aging of the population in the US and other advanced economies. The demographic trend may level off at some point, but it shows no signs at all of reversing in the foreseeable future.
anonymous writes:
A naive reading is that yields dropped because bogey-man inflation dissipated as major governments wanted it gone. Lately (2008-) there is worry about deflation. Now inflation again.
Whatever. If you have 50 years to live, maybe diversify between material goods and risk assets. Better yet, perpetuate your genes, bolster your family, and try to understand love.
In any case the financial literature's dependency on risk-free rate of returns looks like an ivory tower artifact.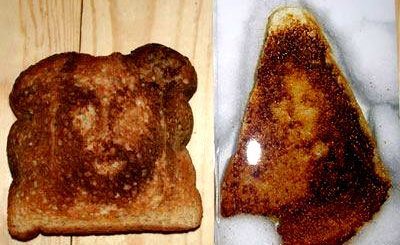 Apophenia has come to represent the human bias and tendency to seek patterns in random information. Our brains crave patterns and to make sense out of things. It's looking at a random cloud and remarking how it resembles a duck with a bill. It's the man in the moon, the Jesus toast, etc.
Luke's "randomania", on the other hand, is the flip side of the coin. It is the tendency to attribute chance probability or randomness to what is actually patterned data. It is the bias of thinking there is nothing to be seen or discovered, when there really is. It's rather rare to catch ourselves doing this, because once we think that something is just "noise" we tend to ignore it and walk on by, never to return.
anonymous writes: 
An interesting thing about markets is at one level of focus one has noise, but in the same time period, in a higher level of granularity, there are regularities.
In an apparent anomaly, the physical laws may be different at sub atomic levels, than at larger levels. 
This IBD article proves how easy it is to manipulate the press with hyperbole and misdirection.
"Theranos Founder Known as Next Steve Jobs' Pays $500,000 to Settle 'Massive Fraud Charges'"
"The next Steve Jobs"
Uh huh.
One should be less biblical in their retorts when another person questions the next tech craze or the sanity of capital pouring into an idea that is too good to be true on the surface, and transparency issues around data make it impossible to reach a solid conclusion.
I find this one especially close to another big name in the tech space whose promises continue to under deliver… yet his moonshot ideas allow him to burn through other peoples money…
Thanks, CNBC.
Henry Gifford writes:
I don't think Theranos is a scam.
As soon as I heard about the company's plans to sell blood tests that are much less expensive, and easier to do, and maybe better in other ways, I thought about all the companies that would be hurt by them, and how heavily regulated those companies are, and how hard those companies will fight back, presumably using regulations as part of their defense.
Then I looked and saw the founder has three strikes against her: she's female, she's good looking, she's young. This shouldn't make any difference, but when combined with being an industry outsider, the jealousy factor can be expected to go up, and the ease with which entrenched companies can create doubt and negative publicity is I think greatly increased.
An early battle the company lost was when the regulators declared that the small container they collect blood samples in is a "medical device," and therefore subject to all sorts of regulations, thus they are not allowed to use it. Sure smells to me like regulators looking for something to start a fight about – how many years could the regulators cut off the company's cash flow while they consider the regulatory merits of a small plastic container which will not contact the body? I didn't hear anything about blood collection containers having previously been regulated, so this is extra perfect – it will take a few years to write the regulations….
When the gloves came off and the regulators cut the company down to being allowed to sell one test only – for herpes – I thought that was perfect – the company from Stanford and Palo Alto with the young founder is now associated with a sexually transmitted disease, but barred from testing for glucose, etc.
Looking at the recent press gives me many reasons to be skeptical that the recent reports of fraud are accurate, or have any merit at all.
One article entitled something like "Patients get different test results with Theranos vs. hospital labs" quoted one patient as claiming a potassium test was about 11.3 with Theranos and 9.6 (or so, as far as I remember) with a hospital lab (implied as being the gold standard). Nothing about what they normal variation is, which I understand is significant, or what period of time elapsed between tests, or what the results might have been with 10 or 100 tests done with each technology. The other patient quoted said she got a glucose reading of 103 in a hospital, and 96 (or 99?) from Theranos. Glucose levels in blood can be expected to change by at least that much after a patent walks across a parking lot, even if every test was going to give the same result every time. No article I saw had any other "bad" numbers quoted, but they still made this sound horrible.
The actions of the regulators were described in one article as "State and federal authorities started investigations into the accuracy of the company's blood testing work. In 2016 the Centers for Medicare and Medicaid Services, which oversees blood testing labs in the U.S., banned Holmes from operating a lab and revoked Theranos' blood testing licence." The first sentence describes the beginning of the process, and the second sentence described the end of the process. There was no mention of anything in the middle – did they find anything? If so, what did they find? Was the suspension of the blood testing license related to anything they found other than non-compliance with the declaration that the sample container was a medical device that should be regulated? If they found anything wrong, why was this not mentioned in this article or any other I've seen?
The company, in their defense, claimed to have offered to demonstrate the machine in the offices of The Wall Street Journal, and provided or offered to provide thousands of test results and etc. evidence that their technology worked, but reportedly got no response.
Most recent articles quoted several people as not having been able to find out anything about how their new machine works. Neither journalists at The Wall Street Journal nor anyplace else could find out anything, or find anyone who knew anything. This is consistent with the box the company came up with being a hollow cardboard box, or some other fraud. But, I know how to find out what is inside the box, and what is inside the company's labs. With a quick search I found about 190 patents assigned to Theranos, all for technologies related to what they claim they are doing. I know a thing or two about patents, and a couple of years ago I read some of the patents assigned to Theranos, including some whose inventor was the company founder (there are many of those). The patents are complex but I think mostly well written – this I think says a lot in a field where I think most patents are so poorly written they are worthless. Theranos hired an expensive law firm that specializes in bio patents – a good sign. The US Patent and Trademark Office makes about as many mistakes as any other large organization, but probably not more, and is not quick to grant patents that do not meet the standards, including not being anticipated by prior art – someone else's idea that came first. Getting patents means they probably came up with something. The patents are mostly different enough from each other to not be minor variations on the same theme. Getting about 190 patents, a huge number, means they are apparently working hard and really coming up with things. Many things, probably very valuable. But, most importantly, anyone who works in bio or writes regularly about bio and claims they have no idea what Theranos is doing, and has no way of finding out what Theranos is doing, is not making any mistake – they are lying. They are surely lying because bio is a field that is very dependent on patents. All the articles I've read are consistent with 100% of the people quoted knowing the company has many patents in their core area, but playing dumb and lying by claiming to have no idea what is going on. The existence of the patents means that if they are good patents, which I expect they are, Theranos really has a lock on much better blood tests for years to come. I think it is quite possible that Theranos came up with much, much better blood tests, so much better that they could dominate the field for decades to come (as old patents expire then-current and evolving technologies are covered by newer patents). All evidence I have seen points to this being possible, and not unlikely. If this is the case, then the real story is as follows:
Young dropout comes up with much better blood testing methods, gets strong patents, raises money and actually brings the technology to market fairly quickly – patents, company, and sales, the unusual dream come true, actually done at lightning speed in an industry where patents are almost expired when products come to market (drugs, frequently). Founder stacks the board with powerful people that are not industry insiders, to help defend against the inevitable attacks from the entrenched competitors. Regulators and competitors in one of the most regulated industries can't find any real problem, so they invent a technicality related to exactly what makes the company special – the small collection container. Then they allow the company to test only for a sexually transmitted disease. Fill in the details after this.
Then they find the founder guilty of fraud – but no news reports explain the nature of the fraud, or mention any law or regulation that was broken. Perhaps the fraud was using the small sample container without approval before the approval was required?
I don't know the real story, but none of the stores I've read ring true.
I suspect the real fraud is what the regulators have done, and what the competitors continue to sell while better technologies exist.
anonymous writes:
I always love a good contrarian position, so thanks for posting yours. Here is what I don't get:
She wasn't doing this on a shoestring budget. She has hundreds of millions.
If the thing works, couldn't she just show the world?
If the thing works, wouldn't Walgreens be out there saying "no wait, this thing works everybody, we of course tested it before we entered into an agreement with Theranos"?
David Lillienfeld writes:
I'll go beyond that: Not everyone in the valley was pushing to get into the company. There were many who weren't. That's in contrast to, say, 23andme a decade ago or Gilead a couple of decades ago.
The first BoD was stocked with major names in American politics–with absolutely little if any healthcare expertise. Maybe that makes sense to some, it doesn't to me. George Schultz may have been a great SecState, but I fail to see the value add for healthcare. Maybe because it's simply not there. It's not always a matter of hearing the right answer as even knowing what are the right questions to ask.
As for shoestring budget, the office bldg. (I pass it every day) sits on a commanding bluff on Page Mill and Porter. It's hardly low-cost. The company may not have spent like drunken sailors, but low budget doesn't seem to have been its thing either. Not Brooks Brothers, not Jos A Banks, maybe Paul Stuart. I guess the finance people could be grateful it wasn't Savile Row.
Now, let's look at the founder. She has little knowledge of the deeply regulated environment that is healthcare in the US. Rage against those regulations all you want, they define much of the marketplace. Her age means she hasn't lived through the inevitable crises in the healthcare world, for which knowledge of FDA, EMA, ECs, IRBs, etc is invaluable. Think it's an accident that there are very few young CEOs in the biotech world–start-ups or otherwise?
Think surgeons. Do you want the surgeon who just finished her training to do your Whipple procedure, or the chief of surgery? I'll take the latter, just as I'd prefer the former for my appendectomy. Theranos was a Whipple–high risk, big potential reward. Age wasn't in her favor. Enough said.
I'll leave aside the scientific basis for Theranos's products–it simply wasn't there.
As I put it to someone else on the list who asked me for an evaluation of Theranos a few years back when this person had been approached about making an investment in the company, if something looks too good to be true, it probably is.
I have been back country skiing in British Columbia and Japan recently. Skiing in trees is a good strategy because there is less wind and the snow is soft. The trick is to find well spaced trees. A young friend commented that you don't ski "trees" you ski the spaces between the trees.
On the long hike up the hills I have lots of time to think about things like this. Applied to trading, the spaces would be the time between volatility events. Survivorship analysis gives some good info especially when we press into historical record territory as we did a bit ago. Another idea of spaces is the gaps that appear in overnight trading, or even things like the "Cohn" gap. I think trading abhors a vacuum and low volume areas like to be revisited.
Larry Williams writes:
And trees can be dangerous. My friend and excellent skier did not miss one.
His memory lives on with this trail. Also former Miami Dolphin great Doug Betters did the same thing and today lives in a wheelchair.
Never confuse boldness with recklessness.
"We've survived 200,000 years as humans," "Don't you think there's a reason why we survived? We're good at risk management. And what's our risk management? Paranoia. Optimism is not a good thing."
-Nassim Nicholas Taleb
Kora Reddy writes:
Looking at Taleb's twitter timeline and his recent musings, am not a doctor btw, but am certain he suffers from advanced paranoid personality mental disorder!
Russ Sears writes:
As individuals we all die. Yes we try to maximize our own lives and that entails confronting the harsh realities of life and death. And this means some optimizing our own survival through some pessimism. But this should be tempered with the amazement of life. Why would a pessimist optimize what he dislikes. However, as individuals we also realize that we are strong and will survive through others. While we will lose some battles, hope and mutual cooperation cannot be killed. Hope wins.
anonymous writes:
Show me one single great human advancement, one invention, one cure of a disease, a great work of art or literature that was done by a pessimist. You will be hard pressed to find one. Usually the pessimists are too busy wringing their hands while waiting for an imaginary boogeyman to strike. Pessimists falsely consider themselves to be realists, but their picture is as blurred as a fogged lens.
Interesting article on the cost of a loaf of bread in 19th century inspired by reading of David Copperfield where he bought a loaf of bread at 9 years old for a pence to stave off hunger.
Bill Rafter writes:
Let me assume that the costs of making bread by hand in 2018 is somewhat equivalent to making bread commercially 200 years ago. Since the bread of Victorian times was "wheaten", I will compare it with today's whole wheat.
I know these things because I make virtually all the bread we eat because it tastes better, looks better and is undoubtedly healthier.
When you make bread by hand (no electric mixers) you always make two loaves because it is more efficient. If the second loaf is more than you need, you will have no trouble giving it away and make a friend by doing so.
You start with 1000 grams (2.2 lbs.) of flour. If that is the supermarket brand it might cost you $1.25. To that you will add say 750 grams of water (free), 22 grams of salt (nominal) and ¾ teaspoons of yeast (~10 cents). You don't need to buy yeast, as you can make your own (that's what they call sourdough), but the latter is only efficient if you make bread daily. So all-in, your raw material cost for two loaves is less than $1.40, or 70 cents per loaf. To that add the cost of the oven, 475 degrees for an hour and you are probably looking at a dollar per loaf.
The result will be great-tasting with a nice crust, a fantastic peasant-type bread that is highly nutritious. The two loaves will weigh about 1040 grams, or 570 grams per loaf. You would think more, but all that water steams off. So for comparison to Victorian times, the two loaves will weigh about ¾ of the mentioned quartern loaf meaning that the quartern loaf today would cost you $3. BTW, The largest loaf I have made myself was 3 kilos (6.5 pounds) and a real pain (pardon the pun) to handle.
I have not included the cost of labor. although making bread requires skill, it is easily mastered. After all, everyone in the third world knows how to make great bread, and there's a company here that uses prisoners to make great bread. In Dickensian times the baker's assistant was probably not paid, but given bread as wages, which is contrary to the article. Note that a lot of the time involved in creating bread is in waiting, during which the breadmaker can be doing other things. For example, I can easily bake bread while trading the markets. Thus the cost of labor is somewhat hard to quantify.
Aside 1:
The above is the basic plan for great homemade bread. But limits can be pushed. For example, my personal favorite is adding 450 grams of Kalamata olives to the kilo of flour and substituting beer for water. My family's favorite adds 400 grams of chocolate bits, 200 grams of walnuts and uses pear cider instead of water. It's not too hard to imagine a loaf of homemade bread costing in the vicinity of $10. But of course, the taste is incomparable.
Aside 2:
The article mentioned "wheaten". In Victorian times the bread in England most likely included a fair amount of barley flour, which was more common and cheaper. Today, barley flour is not as common and more expensive. I like the addition of barley as it gives a sweeter flavor.

Re: Xi life-long chairman
I think this is a significant event.
The rule of law within China is in question more than before.
Because of this development, I expect the money-flows out of mainland china to continue or to accelerate.
People will publicly laud Xi, but will privately move money out.
The prime final receiver will be US assets (equities, bonds & real estate). Intermediate receivers are Australia, New Zealand, Mexico, some Europe and maybe Africa (re-branded as investment).
Since major private outflows are banned by the Chinese Gov.– creativity is applied.
I assume, some on this list have better knowledge about the tools applied. Maybe crypto currencies are used as an intermediate tool.
Some data, that supports above: The "outflows" of millionaires out of mainland China into the rest of the world.
I missed out on a couple good trades this week during a power outage/internet outage.
Now I am thinking redundancy at an affordable level. The way I trade does not demand intense computer power and latency. Just general connectivity works fine. Losing power/internet is not devastating to me either. It's just painful when I miss opportunities that proved successful.
Curious if anyone has any input or recommendations. Thanks.
Current set up with zero redundancy:
Primary Computer (Laptop) - Connected to Broadband Internet Access and general commercial power
No Secondary Computer
Remote Access to Computer - TeamViewer
Potential future set up:
Primary Computer (Laptop) - Connected to Broadband and commercial power with Battery Backup/Surge Protector
Secondary Computer (Laptop) - Connected to Broadband with Battery Backup/Surge Protector
- 4G Connection
Remote Access to Computer(s) - TeamViewer
Generator
Larry Williams writes:
Cloud computer you can access via phone works here in Hurricane land.
Check out this chart with the odds offered by various UK and Irish books for the 2020 US presidential election. None of these prices near the top surprise me. Any overlays?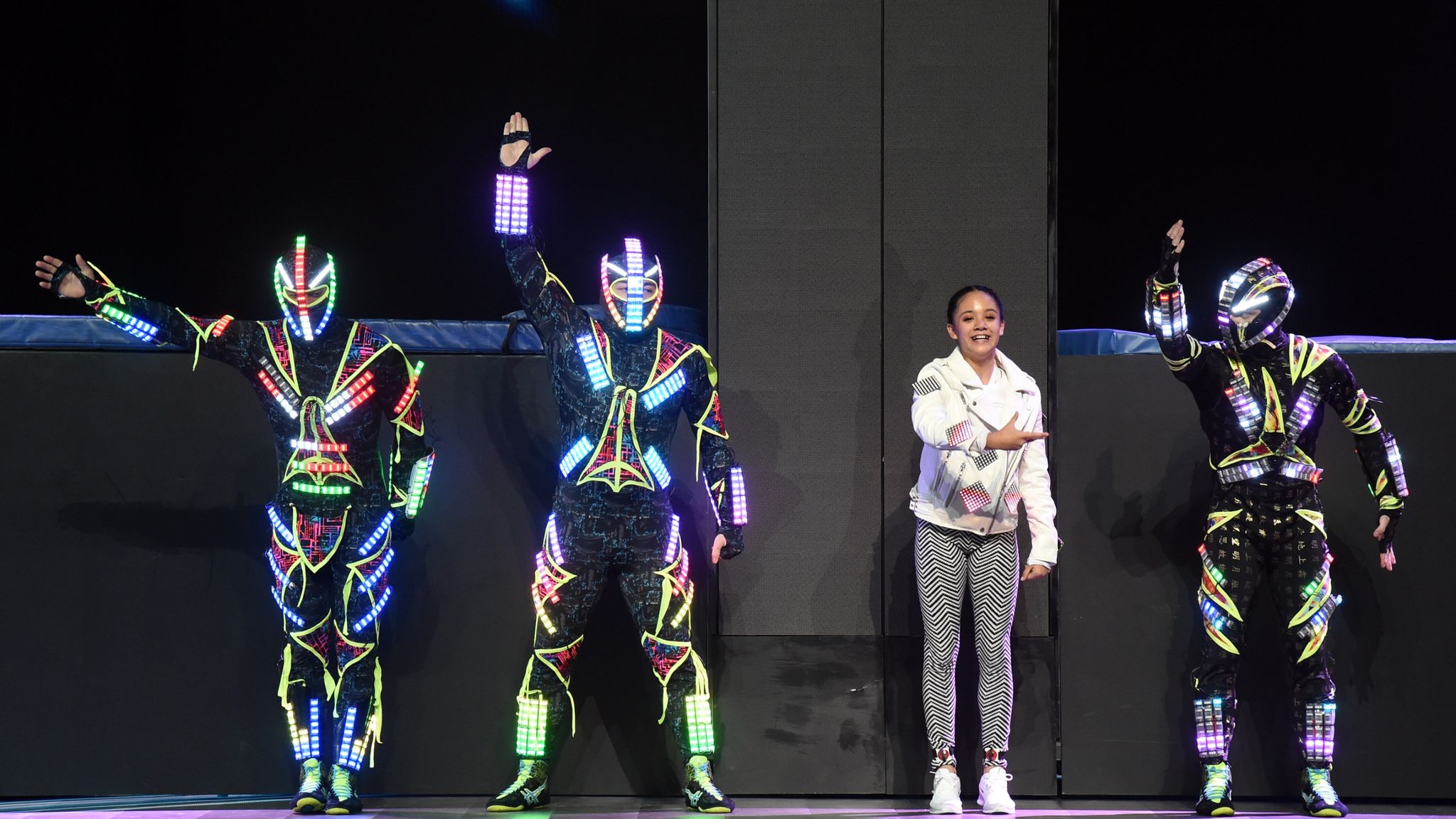 Dear Specs,
I am very late in writing about the Consumer Electronics Show in Las Vegas. It was held in January and I attended to staff the booth for a few hours and go to two conferences: digital health and smart retail.
Will recount my experience bullet style; please contact me privately if you'd like more info.
- Nothing new in hardware
- Buzzwords were AI, Blockchain, and to a lesser extent robotics
- The "smart home" exhibit was HUGE. Many different players, still too fragmented and not yet plug and play.
- IoT is here but the margins are non existent for consumer
- The start-up area was wholly uninspiring
- Digital health will be dominated by big players: medical device companies, telecommunication companies, and insurance companies. They will buy out or simply push out anyone smaller.
- Smart retail is creepy; many cameras, geo-location indoors, brick and mortar is transforming into more of a display (and possibly Virtual Reality (VR)) play.
Places where there is good money to be made in the short term, for industrial, health, and consumer: augmented reality (part of VR).
Robots were going to strike terror into the hearts of all workers and devastate incomes and the economy. They were cited as a reason to sell stocks back in 2009-11 by our resident robot pundit, actually one of the best times ever to buy stocks.
Where they at, though?!
Did they go the way of "peak oil?"
Stefanie Harvey writes:
One of the issues with robotics and automation is that designers frequently anthropomorphize their construction and use cases.
This is silly (with the exception of "companion" robots.)
Effective robotics enhance or extend human competency. Lift more, survive harsh environments, no need for down time.
The technology needs a bit of improvement but one driving factor is that human life is cheap. As we near 8 billion people we are the ultimate commodity; there is no cost driver for widespread adoption. Yet.
Stefan Jovanovich writes:
Stefanie is letting the mad Rover down easy. No one whose enterprise must do things better, faster and lower price has paid any attention to the Department of Labor statistics since public employees became unionized. No one who cares at all about people having better lives thinks "robots" (sic) threaten anything. If applying the labor theory of value really worked to produce wealth, ditches would be dug with teaspoons instead of mini-backhoes.
anonymous writes:
Based on capital investment, it appears businesses are not even bothering to build the robots. Check out this tweet with chart from Adam Tooze:
"Historically, tighter labour markets in US drive wages and capital substitution —> higher investment. Since 2014 that pattern has uncoupled. @CapEconUS @SoberLook"
I was just reminded that the states of Illinois and Iowa each individually grow more soybeans than China does. Illinois and Iowa produce about 15 weeks of China's demand while China only produces 6-7 weeks of their needs. That's why looking at the export figures, tenders, etc. in the bean market is so important.
If you look at the Daily Spec site you first see a calendar. Most people probably just breeze on by. But of interest this month is the correlation between stocks and bonds. In February those markets, which usually oppose one another, have been moving together. That is evidenced on the calendar by either Green days (both moving up) or Red days (both down). This month only 2 days have not been either red or green. Of the many market statistics we watch, the moving correlation of stocks and bonds is our oldest (i.e. time-tested) and a very important input to our basic market algorithm. It is valuable information.
"The notes I handle no better than many pianists. But the pauses between the notes– ah, that is where the art resides!"
-Artur Schnabe
Fake doc Alan Greenspan's tenure at Fed began August 11th, 1987, with S&P at 330. On December 30th, 1987, market was 240. Paul Vollker's tenure began August 6th, 1979, with S&P at 1014. It closed the year at 1010. Janet Yellen saw a rise in S&P when her tenure began in Feb 2014. It seems that there is a tendency to test the new Fed chair as he begins his tenure.
Chair Bernanke's term which began on February 1st, 2006, the market only dropped 3% during the next few months. The point being that the market likes to test the new Fed chair to see if he will be bullish.
One of the most interesting lessons I learned from Vic, and then during my time on the Spec-List, is how one can learn from people. Something that has been a particular surprise has been that we can often learn most from those whose values and ideas about things are most different to our own. The process of learning deeply from someone is an interesting one; it involves the withdrawal of one's own ego and a cessation of posturing to just listen and 'channel their thoughts'.
In my early days on the list I found 'Mr. E' quite fascinating. He seemed to go out of his way to offend people but at the same time was challenging their preconceptions. Our 'discussions' (for want of a better term) led to me channeling him on certain matters and causing widespread offense among left leaning associates. But thanks to E I developed a healthy skepticism about many commonly held views. And I remember him with affection and respect.
There have been other occasions where people were less thick skinned than E, without my realising or epecting it. I think I offended Larry Williams one time with an ill considered remark, and I'm not sure he knew I had read a number of his books and was trying to understand him. I hope he has forgiven me and will understand that I don't take an interest in just anybody.
Outside the list this learning attitude has also proven to be invaluable. I have become a much better chess teacher through an approach of 'deep listening' and learned tai chi by finding an outstanding practitioner and going through a similar process. I don't think he liked me at first and was unsure about whether to even take me as a student. But now, some ten years on, we are like family.
We are in Ventura county, CA. As you have read, there were two major disasters in Ventura and Santa Barbara county beginning in Dec 2017. The Thomas fire in December, and the Montecito mudslides subsequent to a January downpour. Neither of these affected us directly, though we could see the fires clearly from our hill (the Mrs cried), and the mudslides destroyed the beautiful place we were married.
Since that downpour there has been no rain here, and it seems we're on track for one of the lowest rainfall seasons on record. This sounds horrible, but our drip irrigation is enough to keep the vines happy and create a good crop. You may also have read that 2017 was record high rainfall for many parts of California. Here it was about 50% over the average, and the vines showed it. Vigor was so high we wound up hedging the vines (with a lithium battery electric hedge trimmer), and dropping quite a bit of fruit to try to equalize ripening rates. Still, there was a large crop and I'm not sure what we're going to do with all the good wine we made.
Tonight's work on trellis repair is what led me to write this. A few years ago I read that Western Bluebirds were beneficial for vineyards because they are insectivores. In this area there is epidemic Pierces' disease - a bacterial grapevine infection that is always fatal, very contagious, and spread by the locally ubiquitous glassy-winged sharpshooter. We do try to control it by various means. I hung lacewing-egg cards in the vineyard 3 years ago because a lacewing instar is known to eat sharpshooter eggs. We also spray imidacloprid and use systemic granules. (A natural approach guy nearby lost his entire vineyard to PD two years ago. I am all in favor of organic/sustainable…..but this is war).
Back to Bluebirds. About 2 years ago I bought nesting boxes and mounted two at either end of the vineyard. The males are colorful and showy and the females are drab. The literature says the boxes should be a fair distance from each other because competing families will fight. Last year the box at the end of the Syrah block was never used, but the one at the end of Grenache hosted a nesting pair. Mom and pop were cute and I enjoyed them. When I was in the vineyard they both would sentinel on various nearby vine posts, and were alert but peaceful when I checked their nest. I'm not sure if they hung around because they were worried about me or if I scared up insects they could eat. I any case we got to know each other. I talk to them. "Get to work!' "Why aren't you hunting?". These birds went wild when there was a bloom of mayflies in various stages of dying. Protein paradise (I hope they see the sharpshooters but who knows).
This couple nested and produced young which I think fledged. Later in the summer I noticed the same or another pair again nesting in the same box. Only this time the babies were killed by the horrible heat of Aug/Sept 2017.
I cleaned the apartment and it is ready for new tenants.
Tonight there were at least 3 pairs of bluebirds flitting around and watching me. At first there appeared to be a particular male corresponding with a particular female, but I couldn't be sure. And it seemed early for nesting. But after a while there was a possible clue. Usually they fly and land in pairs - a male with his female. But tonight there wasn't as much pairing. In fact I saw two males perched on adjacent vine posts, chirping at me gregariously, for quite a long time. I also noticed that in spite of the sparse vegetation (and subsequent insect) growth, they were both pretty fat. How could this be, so early in the season, with record drought and slim insect pickings? Then I looked further and noticed both males were puffing their chest feathers to make themselves look bigger.
Shit! I did this same thing in high school.
So it looks like the pairings are still in process. I plan to still encourage them. And I plan to irrigate as much as it takes to make the vines grow, and hope this year's drought will still be kind to our little blue friends.
Well, as long as you are here, let's see what the entrails say:
Fundamentally, there is no recession in sight. Here's a look at one of our best indicators on that front, the comparison of Total Loans and Leases against Initial Claims. There were some fundamental data that foretold a problem, but they have dissipated with the recent selloff.
However, the current growth of Payroll Taxes is disappointing, meaning that the stock market should not get a boost from the next Non-Farm Payrolls (i.e. Jobs) Report. Many of the changes enacted by the new Administration have not yet taken effect. You will know that is underway when you see the Payroll Taxes accelerate. It will happen; just not yet. Use any weakness as an opportunity to get long and longer.
N.B. The effective date of the Non-Farm Payroll Report this month is February 16, but this chart follows through another week. We have several ways of showing the Payroll Tax data. The view here is the one we usually display, and it is illustrated for consistency. However other views are considerably more pessimistic. Rather than be alarmed, look at this as opportunity.
What you must watch out for is sentiment, or its partner "exuberance", which had a monumental effect recently. Here's an update on the "Smarts vs. Amateurs" which we had posted before.
As always, please feel free to contact us with questions.
The book Gotham by Burrows and M. Wallace details the changes in the fortunes of the American economy and New York from 1600 to 1900. As it moved from Dutch rule to English rule and from whig control to republican Jeffersonian control. It is amazing how many panics and complete major depression in the economy came almost every several years. All the depressions were recovered in the next year or two.
A recent visit to Muir woods shows the same dynamics to the growth of trees after fires although the fires were not as frequent. Indeed there hasn't been a major fire there in 150 years. Apparently the trees have developed resistance to fires.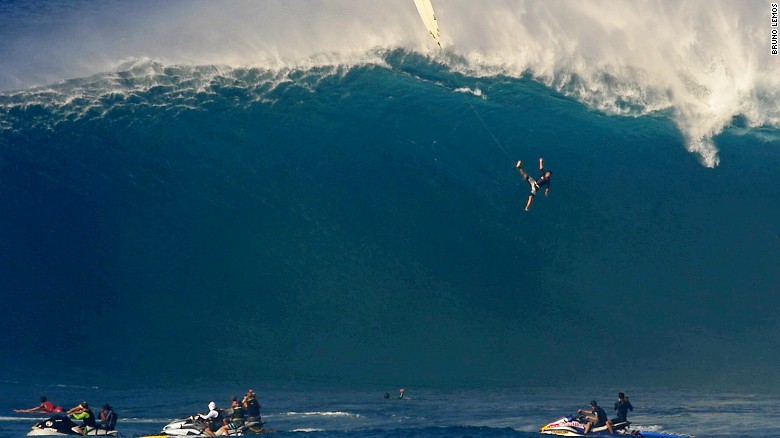 I've been surfing for many decades and once was the Grandmaster Champion of my island. We had some big waves a week ago, and it was one of those magic sessions where the wave comes right to where you are sitting in the ocean, you turn take a couple of strokes and drop in and ride to the end. I got three big waves without even getting my hair wet. A perfect session. As traders, you all know the feeling.
But things don't always go so well. Positioning and timing are the key elements in surfing and catching a wave. If you are not perfect, you can be off balance. You are less able to compensate for wind chop, or warbles in the waves. If you are too late, you might get thrown 20 or 30 feet through the air. Or if you are too far inside the outside set can catch you and you get "caught inside". Or you can just get thrown off balance on the drop in by a small chop. The initial place where the wave breaks is usually the most violent with the most energy. The energy from huge hurricanes in the mid Pacific have traveled thousands of miles and focus on you.
As you fly through the air upside down you have time to think about the vicious thrashing in store and have to brace for the impact with the water and the hundreds of tons of water flying through the air with the consistency of cement about to snap your neck and arms off. People have broken bones in wipeouts and worse. You also try to get a breath of air to survive the hold down. Upon impact with the water, often as not, your breath can get knocked out, as you are driven down up to 30 feet deep. The water throws you around like rag doll inside a washing machine. Everything is dark. You have no idea which way is up or down. The key here is to relax and conserve oxygen. Though the biggest waves are only 20 seconds apart, if you don't catch a breath at the end of the first wave, drowning becomes ar real possibility. Your board is attached to your leg by an elastic cord and will drag you backwards at high speed. Better, the board will float towards the surface and pull you up from the depths towards the surface. At the surface, the foam can be a foot or two thick making it hard to catch a breath. The air in the water does not float your body as you struggle to catch a breath. As you break the surface, the worst thing to see is another 20 foot wave looming directly overhead ready to smash you down again. You know you are in trouble as your head starts spinning from lack of oxygen. You feel like vomiting. You fight panic and fear. Eventually within 20 to 40 seconds, as you know it will, the waves pass and you catch a wave.
At that point you are utterly exhausted. Your life force is near zero. However, its not over yet. By this time, the currents and waves have pushed you near the rocks and you have summon your last strength to paddle as hard as you can to avoid being smashed to death on the rocks. After catching your breath, you paddle out to rinse and repeat. I love surfing. As traders, you all know this feeling of the wipeout as well.
Researchers think the reason is linked to Social Security and retirement
About one-third of Americans immediately claim Social Security at 62 and 10% of men retire in the month they turn 62, according to researchers.
Stefanie Harvey writes:
Locally, this was called "Lockheed" syndrome because so many men who retired from Lockheed in Northern California (usually at 65) died within a few months.
Perhaps there is utility in the gig economy (/sarcasm).
anonymous writes:
I think in order to get a more robust picture of what's really happening here, the researchers need to dig deeper into the demographics of the people involved.
They hinted at that with the comment about laborers retiring young.
I've done a lot of work with laborers of the country in my 31 years in this business. One recurring theme I've noticed about those laborers (blue collar types) is that their bodies are broken down and stop working around 60. Really, to be fair, their bodies are broken down in their late 30's and early 40's. If you've ever seen a bunch of union laborers, one thing you notice is that by the time they're around 35 - 40, they look 10 years older than white collar workers of the same age group.
These blue collar workers live a hard life, they party hard (smoke, drink, get DUI's), and eat in a less healthy manner…and die sooner.
anonymous writes:
This phenomenon was also observed, anecdotally, by certain friends of mine and I with respect to the retirement of senior NCOs - Sergeants Major (SGM) and Command Sergeants Major (CSM). They seemed to, despite their fitness and stoic outlook on life die uncommonly young (late 50s and early 60s). Virtually all of them had, in the latter 75% of their career, virtually abandoned the alcohol consumption that so often characterizes pre-E-5/E-6 time, and none were smokers.
Larry Williams writes:

My psychiatrist son adds: "Don't forget, studies also show delaying retirement also delays onset of alzheimer disease."
Pete Earle writes:
You are going to die either way.
The idea would be to make enough the SS was a rounding error and you can do whatever the hell you want for as long as you want.

The current VIX is priced above both the first (F1) and second month Vix futures (F2). I looked at times when Vix>F2 and the subsequent moves of SP500 holding until Vix<F2, since 2012, non-overlapping.
Max Trade P&L : 81.00
Min Trade P&L : -81.25
Avg PL Win Trades : 24.09
Avg PL Lose Trades : -20.32
The average length of the trade is 3 days. The current trade was entered on 1/31, 9 days ago and down -160 points and not included above because it is still open. After this long it is another 11 days on average before the term structure flips back to contango and this trade would be exited.
There has been some comment on the timing of the so-called "smart money". Just how good are our betters at trading these exciting markets?
While we have no specific knowledge of who bought when, we have an algorithm that identifies when the average "smart money" goes from bullish to bearish, and vice-versa, while at the same time the amateur money is betting in the opposite direction. This link will give you its recent history.
This is a sentiment indicator and it has its theoretical roots in the Efficient Market Hypothesis. It plots the best fit over successive N days, where N varies from very short term to say more than a year. The best of the best fits are the smarties, and the worst of the best fits are the amateurs. The smarts are attentive and the amateurs tend to be complacent. This model is not perfect but it tells some interesting tales. At the most recent peak, the smart money turned bearish as of the close on January 30th. They have not yet turned bullish as of February 12th.
Since 2006, I find 13 non-overlapping instances in which the S&P 500 was down 5% or more since 5 trading days ago. The average net change during the next 5 days was 2.5% with a standard deviation of 3.7% and a drift-adjusted t score of 2.32.
Date 5-day change Next 5 day change
1/22/2008 -7.8% 4.0%
10/7/2008 -14.0% -0.3%
11/11/2008 -11.0% -3.0%
2/17/2009 -9.2% -2.1%
3/3/2009 -10.3% 3.8%
5/24/2010 -5.6% -0.1%
6/29/2010 -5.1% 2.3%
8/8/2011 -13.2% 7.8%
8/22/2011 -6.3% 7.5%
11/22/2011 -5.7% 5.3%
10/15/2014 -5.9% 4.2%
8/24/2015 -10.9% 5.2%
1/8/2016 -6.1% -1.9%
Average 2.5%
Std deviation 3.7%
N 13
t 2.32
Drift 0.2%
An interesting metric to be tested from a Bloomberg article in a vein similar to Bill's metrics.
"This Unusual Link Between Stocks and Volatility Says the Turbulent Times Aren't Over"
The entire VIX futures curve is in backwardation, a signal that investors expect more volatility in the near-term. That's seen in the contract pricing, where front-month contracts are more expensive than second-month. The inverse is normally true.
"The M1-M2 VIX futures spread can be used as another temperature gauge for the market, just like spot VIX," said Dave Roberts, an independent trader of volatility derivatives and associated products. "That graph works really well in tight time frames when the curve is in extreme backwardation (like now) because the M1-M2 spread is currently very sensitive to the S&P 500's movements (both up and down)."
"Inflation is About to Appear 'With a Vengeance' Paul Tudor Jones Says"
Larry Williams writes: 
I'd defer to Hoisington Capital over PTJ on inflation.
anonymous writes: 
Hoisington has an interesting comment about the low savings rate now vs the normal 8%. Ancedotally I'm seeing lots of consumer spending and travel due to the "bull market" euphoria.
A 20 year old chess associate of mine has asked me about a possible career in markets. He's International Master strength at chess (close to getting the title), a second year maths undergraduate, has an interest in poker and was in the Bolton Wanderers soccer academy until he was 16.
I've suggested he reads up on the field and sent him links to the Daily Speculations book list. What other steps should he take?
Peter Pinkhasov writes:
Not that I know anything, but I lost my roll a few times with all the money I've saved up from folding towels at the jewish community center from grade 7 trying to lever it up my last year in college. I think $ is a product of work for which discovering that one doesn't have the emotional capacity to do could be costly in terms of time value. I wasn't blessed with having a mentor when I started but it would have saved me a lot of time and efforts if I had read Education of a Speculator many years earlier. I think trying it yourself with self capital is good start.
anonymous writes:
Take up some sports. It teaches you how to lose regularly and hopefully with grace and dignity. I suppose chess does that, but the physicality of sports, and trading, makes it helpful.
A graduate of Evergreen, the school that treated Eric Weinstein's brother Brett so badly, has set up a Feminist Business School. Instead of profit seeking, students are taught to "adopt more feminine traits such as gratitude, intimacy, and connecting with nature." An article further describes this folly as "shunning the profit seeking motive of traditional commerce."
One postulates that their graduates will not be recruited very heavily by the Fortune 500 companies. They cobbled together an addled brain mission statement that includes:
"We endeavor to topple the patriarchy, internally and externally. We see business as a site of personal power, radical creativity, and meaningful social change. We know that we can survive and thrive in business without compromising our values. We believe work can be fun. We hold fast to our declaration that……..
A BUSINESS CAN BE A MODEL FOR A NEW SOCIAL AND ECONOMIC ORDER."
Here are two delightful testimonials from their website and course description.
This was a life changing experience. I learned so much about the economy, business, feminism. But most importantly, I learned about myself. If you feel out of place in the capitalist economy, you'll likely feel at home here. — Tina C Jenn
[the school] helps us gather tools OUTSIDE the patriarchy, so we can tear it down with some efficacy. These tools are already within us, they are us. We have been so disembodied that we have picked up the tools of the patriarchy to survive, this is about rediscovering our resilience, our natural resources, ourselves; and in doing so, we find the strength to create a new way of being in the world and in business. — Caitlin M Maybe
The mere existence of a "school" like this is part of the downside of legalizing weed.
I am in Hokkaido, Japan, skiing. There is a Sumo Championship going on. It's interesting to watch the wrestlers. 77% of the bouts are won on the initial charge when one of the sumotori is pushed out of the ring or to the ground. In each bout there is a tipping point at which one of the sumo fighters gets the other off balance and wins the fight after gaining the advantage.
In markets there is a tipping point when the momentum or balance shifts. It's also interesting to identify that tipping point when it happens. It's been a bull market for years now. I wonder when and where the tipping point will be.
In sumo TV coverage there are always replays so one can see if you identified the tipping point in real time.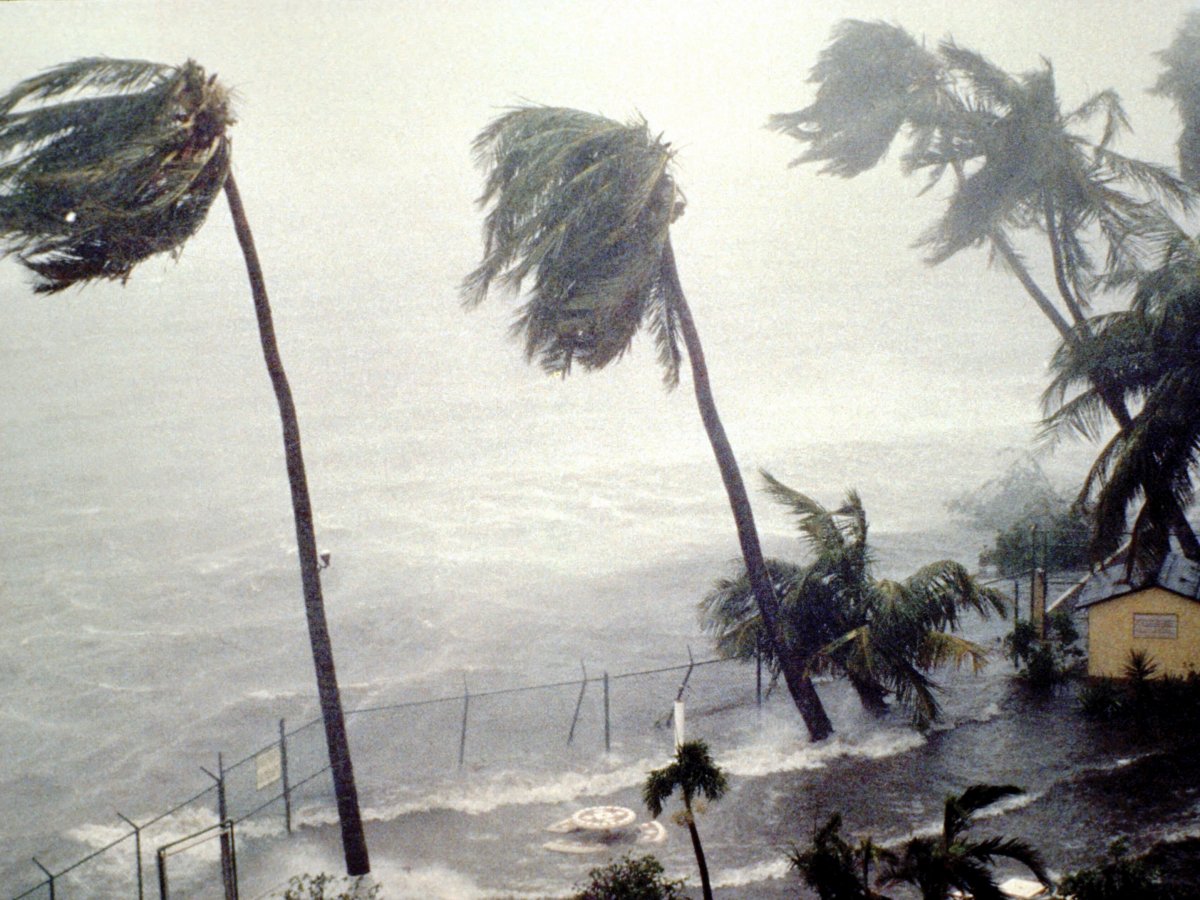 I certainly do recognize that trees can only grow so tall, also the base is much larger than the top while the root structure is equal to the width of the branches above ground and most trees.
So there is a lesson there… all things end.
Just like hurricanes… After living through two of them here I understand them a little better. The take away points are that they are predictable in a general sense but exactly where there will land no one seems to know.
All the hotshot weather forecast systems did give us ample warning to prepare but nobody got it right as to exactly where they demolished these islands.
Even at that several friends had their homes totally destroyed while there neighbor's house, just a few yards away, was not touched. As they say in real estate: location, location, location.
What my hernia doctor said was, "hurricanes are great for my business" and that explains some of my lack of recent posts. Not only that (the recovery has gone quite well, everything is fine) but I also have have been very confused by the stock market.
I know we are in a bull market and prices will go higher but I did not participate in the last part of the rally. That frustrates me.
Now however another buy point is being set up hopefully I'll figure that one out. I think we have seen the top of the trees for a while but there is a base in here for much more growth.
It ain't over yet no fat ladies have sung.
Happy trails to all.
An interesting question arises now. The market has declined 115 points in last 5 days. That's incredibly bullish up 2.5% next two days, but on the Fridays it happened one of them was down 101 points the next days on 8/21/2015. How to combine?
Alston Mabry writes:
Here is a take, using the SPY daily data, calculating the 5-day move into the close as a %, and then the 2-day forward move, and then sorting all the days by 5-day moves and getting means for the deciles.
Markets can experience contagion. I remember from trading futures (nee commodities) that a crash in one market tended to bleed through to others. We would always remember it as though someone who had a great position in beans would sell it out to meet a margin call in silver that should have been dumped. That is, cutting your profits to let your losses run.
In that vein I wonder how much the recent hit in Bitcoin contributed to the equities decline.
Jim Lackey comments:
Ben K Green Horse Trading.
Bitcoin the gypsy trade
Currency Rebel Commander
Nazz Maniac Mule
For all the 200dMA lovers:
"Are Longboat Key Cameras an Invasion of Privacy?"
A scary advance of the state surveillance apparatus. Don't let this fool you, these cameras are a printing press of revenue. Don't drive in this town if you ever even jaywalked, they will use anything as a pretext to detain you and search you and your car. There is a bright side, just think how safe you will be.
My 1-syllable half-namesake ("Stef") has offered up this phrase as part of his latest Gini-inspired solution to the nation and the world's problems. If only.
Tariffs, like all other taxes, are fundamentally unhealthy. John Locke would not have made such a fuss about the social contract if the idea of a deal were not the necessary Big Lie on which the revenue depends. Taxes are the only payment transactions that are not contracts; they are always and everywhere legalized extortions.
The W,M & F cabal knew this when they wrote the Constitution and accepted the Bill of Rights as part of the necessary whip count to get the votes of the amateur Virginia bar. They also knew that relying on the States to pay the Army and Navy would never work. The local extortionists - the State governments and their voters' interests - would always keep the money at home, even when it was used to pay the militia and reward privateers. Tariffs were the only form of taxation that could be made national precisely because they were the one tax that foreigners could be made to pay without instituting the very oppressions that had led to the Revolution in the first place.
What W,M & F and their wisest successor - the 2-term drunken butcher - could not have imagined is an America with an IRS and compulsory indoctrination camps. Such a poverty of liberty was simply beyond their conception.
I noted that the 2 day S&P has been up 20 days in a row and this is a record. Whether it is predictive is another question. Such forays into immunity or increased hazards are interesting to keep in mind.
If Soros says yes, then the world should bet no

The takeaway? Soros doesn't exactly have a recent history of picking political winners.

He lost $27 million trying to defeat Bush.

He lost $25 million trying to help Clinton and her fellow Dems win in 2016.

And now he's predicting Trump will soon be tossed from office — maybe even sooner than 2020, which is an offhand jab at impeachment?

Bloomberg notes: "Soros's predictions at last year's conference in Davos were also gloomy and bearish on Trump, and have yet to pan out. He said that the stock market rally would soon come to an end. Since then, the Standard & Poor's 500 Index has rallied almost 30 percent."

Another Soros prediction, another Soros error. The phrase grain of salt is what comes to mind. It's almost to the point of becoming this: If Soros says yes, then the world should bet no. If Soros goes right, then the world should go left. If Soros predicts a rise of Democrats in 2018 — then conservatives in America might as well start congratulating their Republican Party friends for the upcoming wins right now.

Cheryl Chumley can be reached at cchumley@washingtontimes.com or on Twitter, @ckchumley.
anonymous writes:
A few years ago there were some brain scans done at "Oxbridge" of people who self-identified as either liberal or conservative. The scans showed the respective organs were wired differently. While we all inherently know which are wired correctly and which not, the point is that the wiring is all-encompassing.
Soros is wired a certain way and no amount of logic or conversation will change his mind. His problem (and ours because he has money to proselytize) is that he is betting his own wishes. That is tantamount to betting on a sports event based on who you like or (in my wife's case) their uniforms.
Dylan Distasio writes:
He should form a new fund with Dennis Gartman, and the Greedometer guy.
That would make for quite the Third triumvirate.
Stef Estebiza writes:
Soros was wrong but he is not wrong in how he thinks. In a normal situation everything would have already exploded, but as long as you can inject money into the system indefinitely with a trillion stroke at a time, not even Buffett's rule makes sense: "Only when the tide goes out do you discover who's been swimming naked."
Here, the son of a man who sold his business to an US multinational for $ 225 million told me clearly that the world…is gone.
Larry Williams writes:
Oh Stef,
I feel for you. Soros' socialist/elitist thinking is wrong for us poor working stiffs. The world is not gone. I would bet that it never will be. The trend of human progress is up, always has been and will be. Make no mistake about that.
We are no longer on the gold system so it's a brave new world and you have to trade/treat it that way.
I rejoiced the day I had that realization.

As an observer/researcher I see that lately there has been an increase in unhedged options transactions. I believe the language would go something like, "Why hedge, the outcome is not in doubt."
I will see if I can put together a graphic over the weekend.
P.S. one bugaboo potentially is North Korea immediately after the Olympics.
Not sure how to count it, but it sure seems that the remarkable magnitude of weekly gains in SPX are correlated with the number of slanderous articles about Trump in the gossip media (BBG, NYT, CNN).
One fears the day they cut him 1mm of slack, in their pink hats.
Dear Universe,
I have just posted my 2018 walking tour schedule on my website www.indepthwalkingtours.com.
Also, I am nearing completion of a memoir called BOND, SPOCK, GALT AND ME: GROWING UP NERD IN THE SIXTIES. Should be fun to read for those who remember those times.
See you on the streets!
Fred
Gross was grossly wrong. And with stocks, as long as they are pricing in President Donald Trump's goal of 3 percent economic growth, investors should reduce their holdings, he added. "It becomes a question of reducing risk and reducing return expectations as opposed to anything else." In Gross' latest investment outlook he warned that a global slowdown in productivity as a result of the financial crisis will make it impossible for Trump to get economic growth back above 3 percent and will reveal financial markets are overvalued.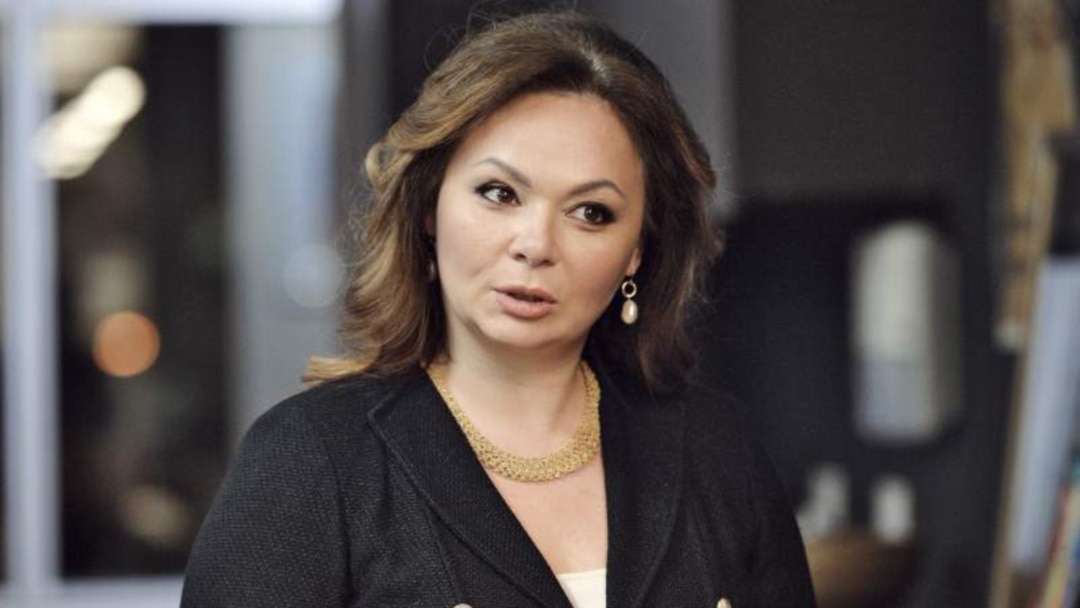 Women often do their eyebrows in a pattern I find somewhat provocative. Notwithstanding calculus, I recall that eye signals are very significant, and it follows that eye make-up is there for a reason.
And you are the reason.
Accentuated lashes are meant to accentuate pupillary coyness. Or deadly serious entrainment.
I was reminded of this looking at a video today of Russian lawyer Veselnitskaya's interview. She's not looking to exonerate Trump's team. Or brandishing Putin's position. She's looking for an oligarch.
Stefanie Harvey comments:
Eyebrows–and eye makeup–go through style cycles.
Right now the emphasis is on huge brows (for us old folks, think Brook Shields). Check out Benefit cosmetics Instagram feed.
This is an emphasis on youth. Many women lose brow thickness with menopause (especially the outer edges near the side of the face.)
I assume much of it is about generation Z now getting buying power. How do specs adjust for that? Thoughts?
When I attended CES I was struck by how much of AI/machine learning is already adopted by "smart retail."
If people are interested I can write a short summary of the smart retail seminar.
# rank by longest stretch since 1900
Date , first date when DJIA came out from 5% correction zone ( i.e previous day DJIA close was below 5% from ATH close , while on this day its above (ATH close -5%)
Peter Pinkhasov replies:
"Mr. Partridge, I have just sold my Climax Motors"
I would note that the short, intermediate, and long-term consensus for inflation are all 2.0% +/- 0.5% — as found in the TIPS breakeven market — and this range has been in place for much of the past decade.
One of the larger risks is the growing interest, and calls for, a higher inflation rate (long time developing). They want roughly 4% (implicitly emanating through price level targets), the market thinks 2% inflation is some sort of magical target (it's not, so to that extent they are exposed to being blindsided) - Maybe 3% - 3.5% will be something that can be done.
Follow John Williams et al at the Fed. They have been, and may continue to be, influencing the future of monetary policy. If you're a bond trader, a decision tree may be useful: One branch is that the monetarists' ideas belonging to Williams et al, and what a shift inflation expectations means (the methods are open?), and other branch is that the current regime continues to "win" (quotes for it is apparent that the forces of technology, and some demographics, are deflationary and have wrestled control of inflation from the Fed).
Archives
Resources & Links
Search